Naoki Onogawa, a Tokyo-based origami artist, stuns us with his masterfully hand-crafted tiny sculptures that are made of hundreds of minuscule paper cranes. By only using his hands as tools, Onogawa folds tiny paper cranes with wingspans no more than a centimeter. After folding dozens and dozens of tiny cranes, he uses them to sculpt bonsai-tree-like sculptures that feel as light as a feather and as rooted as the strongest tree.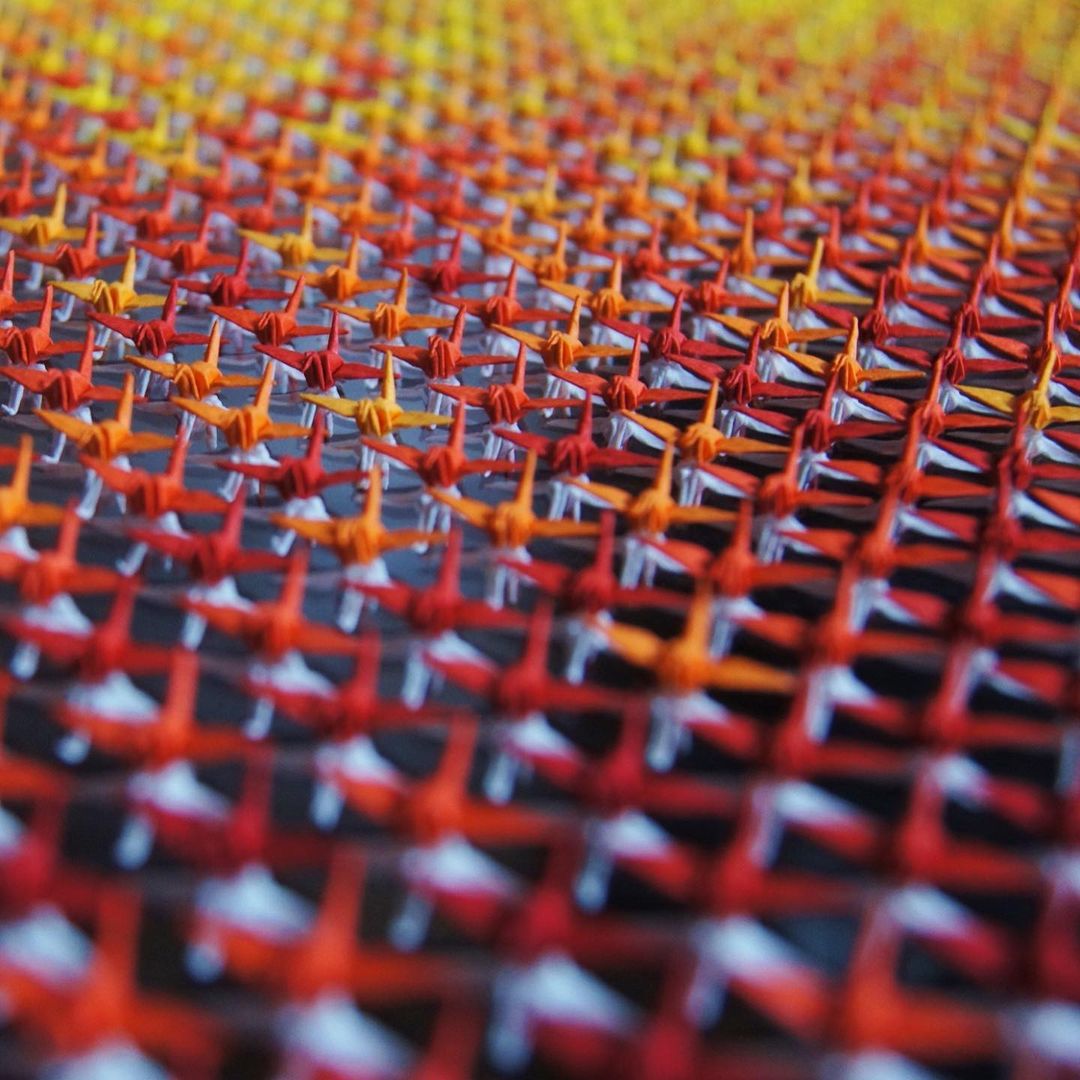 Onogawa transforms the common origami motif of a crane, into a symbol of hope – as spirited prayers to the world beyond ours
Paper cranes, also known as orizuru, are one of the most known and common origami motifs, and often the shape beginners and children learn first. But Onogawa's work is everything but common. The known origami motif symbols peace and harmony, but for the artist, it takes the shape of prayer.
Onogawa originally was inspired to begin his paper crane project after witnessing the devastation of the Great East Japan Earthquake that happened in 2011. Visiting the affected parts of southern Hokkaido and Tohoku, the artist spotted thousand paper cranes at the site of a school badly demolished by the tsunami. "I found myself in terror of how powerless we humans are in the face of nature's wonder; yet at the same time, I felt empowered by the power of life, vitality, that shined so brightly in the aftermath of its wrath," Onogawa explains.
It was like witnessing the result of a desolate ritual where people channeled their unsettled feelings into these cranes. And here they exist, spirited with prayers that they would go back and forward to and from a world beyond here. I struggle to find the words to describe it, but I think that maybe the cranes that I fold now come from that place of solemn prayer, the artist explains.
Enjoy more of Naoki Onogawa's beautiful origami-inspired works on Instagram.