We know you love origami lampshades! The DIY post from last year which taught you how to fold your own lampshade is one of the most popular posts in the Design&Paper history. It's time for some new origami inspirations which come from a Czech company called Lampshado.
Simona Gleissnerová, aka Lampshado, is a woman on maternity leave who loves origami and decided to make it her business. Her collection of origami lampshades and jewelry is inspired by Scandinavian design and there is no need to say that each piece is hand-made. What makes them even more special is the fact that each product is signed by the designer with Lampshado.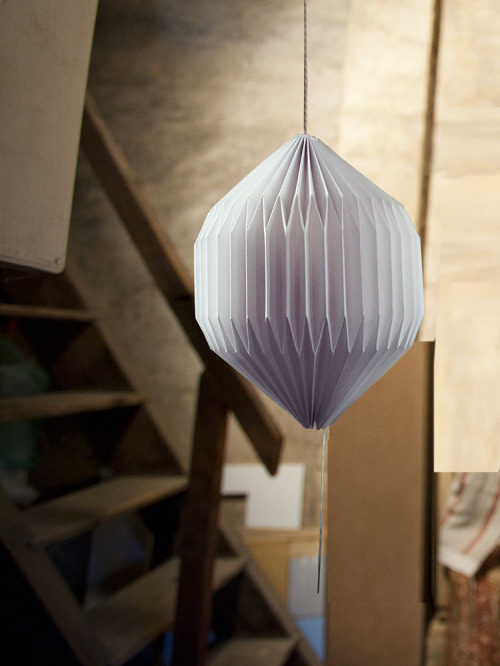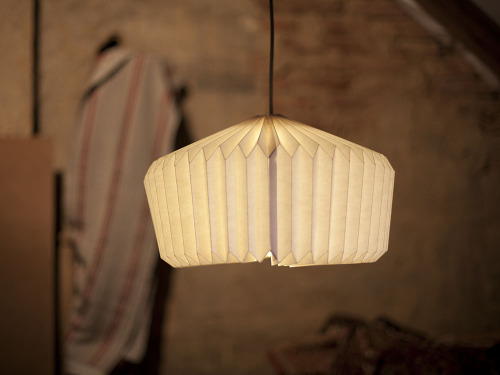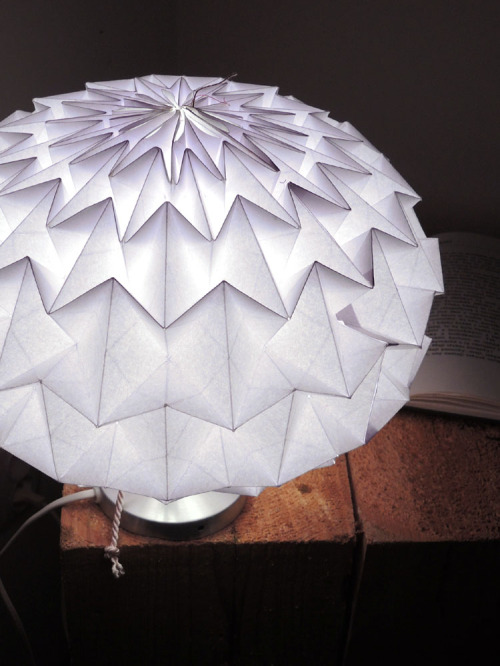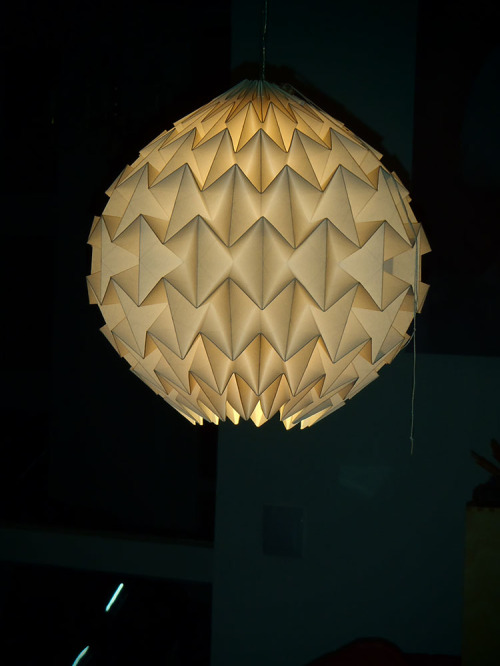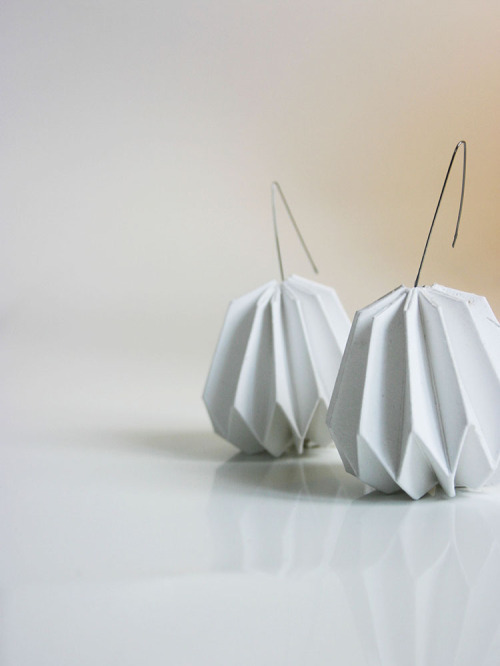 The lampshades and jewelry come in various shapes and sizes with different folding techniques. My personal favorites are the slim plisé diamant lamp and the puffy klasic lamp. All of Simona's products are made of premium white paper, which give them an elegant and timeless look. If you are looking to add some contrast, you can also find some colorful and patterned textile electric cables in Lampshado's shop, on which you can fix the blub.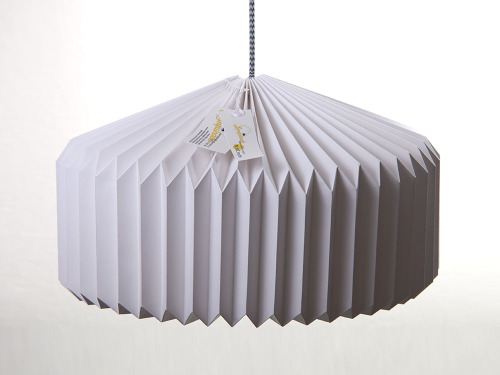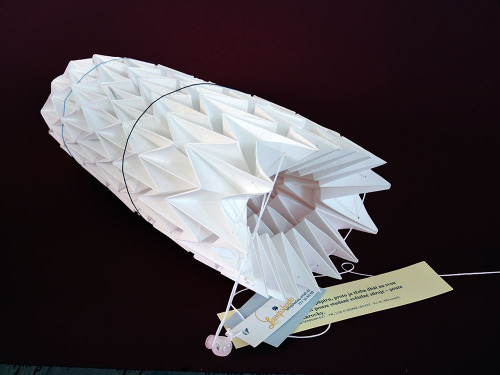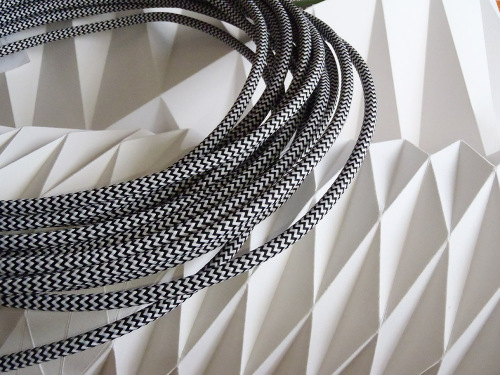 If you want to buy one of Simona's lamps, you should check out one of the following online shops fler, popout, zrni. Or you try to do one yourself!
Photo courtesy by Lampshado