Internationally acclaimed paper artist Yulia Brodskaya has almost single-handedly introduced the art of paper quilling to the public. Russian-born, UK-based Brodskaya creates vibrant three-dimensional paper artworks with the intricate technique, which dates as far back as the Renaissance.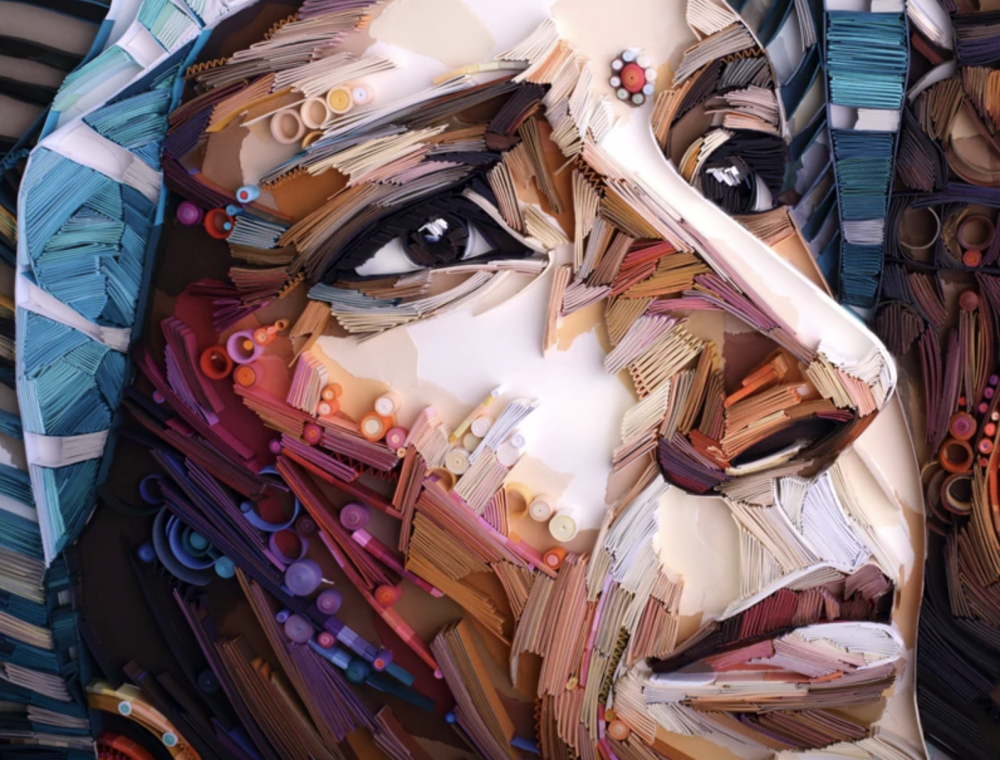 Quilling or paper filigree is an art form in which paper is rolled, shaped, and glued together to create decorative designs. Small, thin paper strips are rolled, looped, curled, twisted, and otherwise manipulated to create and build intricate designs and patterns. The technique is thought to have originated in Ancient Egypt but became common among nuns and monks in 18th century France and Italy, and popular soon after among the "ladies of leisure" around Europe. In recent years, quilling has seen a resurgence in popularity, being used to decorate elements in invitations, stationery, and packaging, as well as to grace the walls of galleries around the world. 
Yulia Brodskaya brings back the art of quilling by painting emotional and detailed portraits with paper and teaches others how to do it too
Yulia Brodskaya is undeniably the most famous modern quilling artist, who's work is loved and admired across borders. Not only adored by paper enthusiasts but drawing the attention of art and design lovers everywhere. Brodskaya's talent lies in reproducing the unique expressions of her models, building texture which you never thought was possible, and an atmosphere that is rarely seen in works solely created with paper. Brodskaya has worked with major brands like Hermes and Paramount Pictures, while her work can be found in the collections of the San Francisco Museum of Modern Art, Wimbledon, and more.
What I'm trying to encourage through sharing my experience and practical advice, is creative freedom: we create in order to feel joy from making something beautiful with our own hands; this feeling of joy is many times stronger when you create art inspired by something that moves you deeply as a person – Yulia Brodskaya.
The paper artist's latest venture is a book Painting with Paper: Paper on the Edge which gives an insight into the artist's creative process, including practical tips on how to work with her quilling methods in various ways. By using the simple means of paper and glue, and a keen eye on composition, texture, and color, Brodskaya uses cut and bend paper strips to "paint" images. The book not only showcases Brodskaya's portrait work but teaches how to use the technique in various ways and methods. Watch the making-of video below of the artist at work.