With a background in various artistic media including screen printing, graphic design, photography, and animation, in 2012 Budapest based designer Rita Koralevics developed a new inspiring technique of creating objects out of paper pulp. This discovery lead into founding the brand Paper Up! which now sells a diverse selection of objects, ranging from serving trays to vases as well as small serving tables, jugs, bags, folders and ceiling lamps in various styles. The minimal, almost concrete reminiscing look fits to the current urban trend in interior design which demands a rough, unfinished surfaces and minimal forms. And the best part – all Paper Up! products are made of 100% recycled paper. When Rita Koralevics unintentionally discovered this new and sophisticated way of re-using old paper, which only includes paper, glue, varnish and occasionally some sawdust, she found a unique way of creating the objects she wanted, sometimes leaving them as they are with a raw finish, sometimes painting them to create a unique look. To see more about the process and find out how to purchase your own Paper Up product, see their facebook page here.
A stunning product line deserves an equally beautiful branding, created by graphic designer Sarkadi-Tóth Ákos. The logo of Paper Up! is based on the combination of the letters "U" and "P" that forms a jug. This jug refers symbolically to the design objects (tableware, bowls, lamps, etc.) the brand produces for personal use from recycled paper. Including the basic stationery items like letterheads, envelopes, business cards and stickers, the monochromic design is highlighted by the use of kraft paper.
For readers based in Austria, you might be interested to know that the pendant lamp (DOME lamp) is sold by KAFA Fabrik here in Vienna.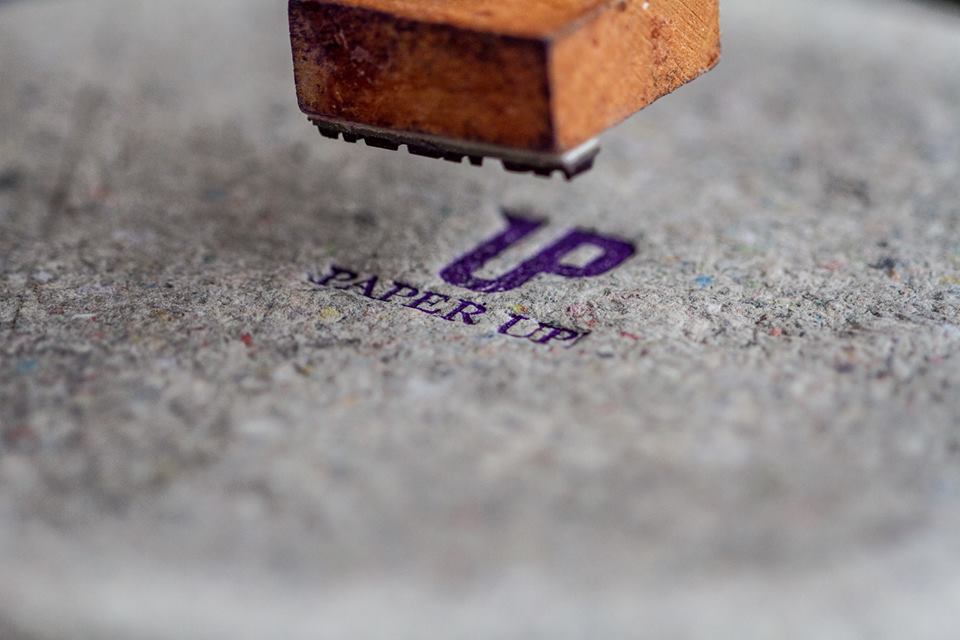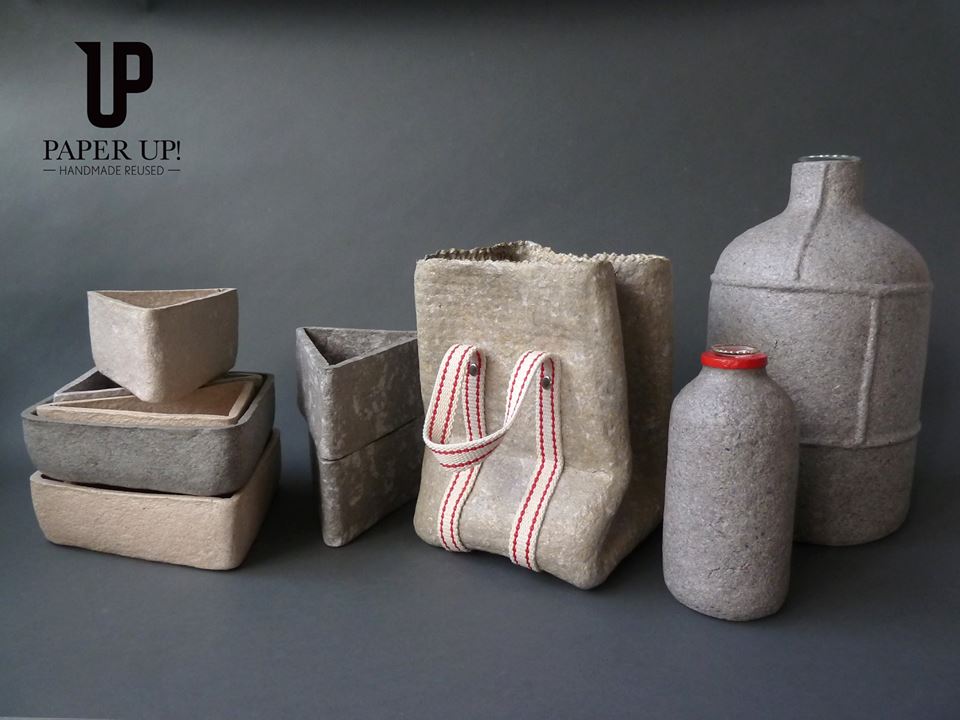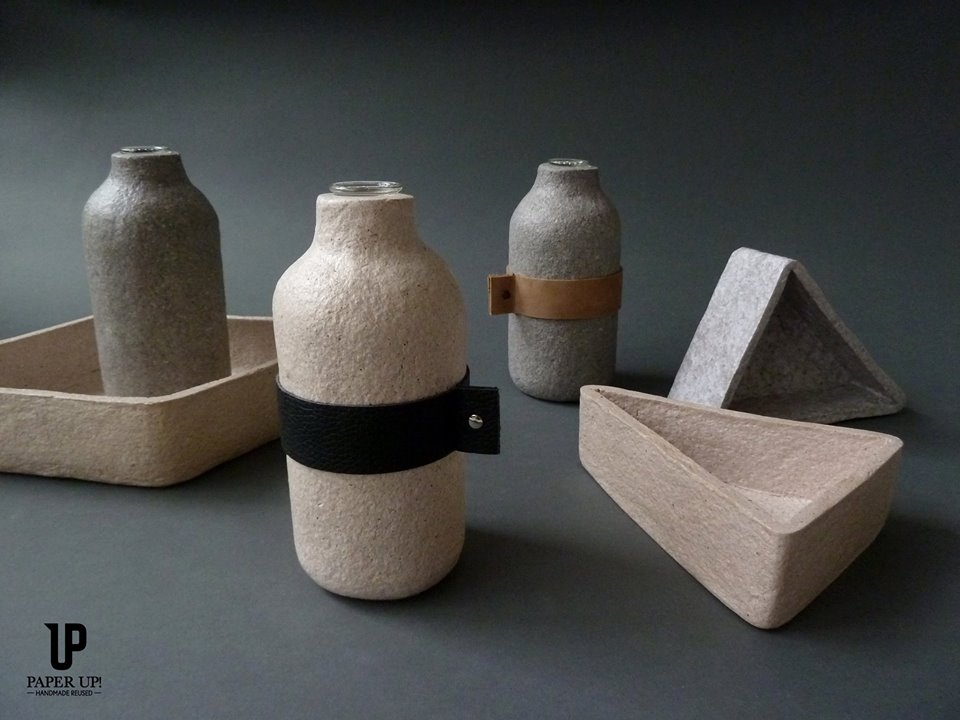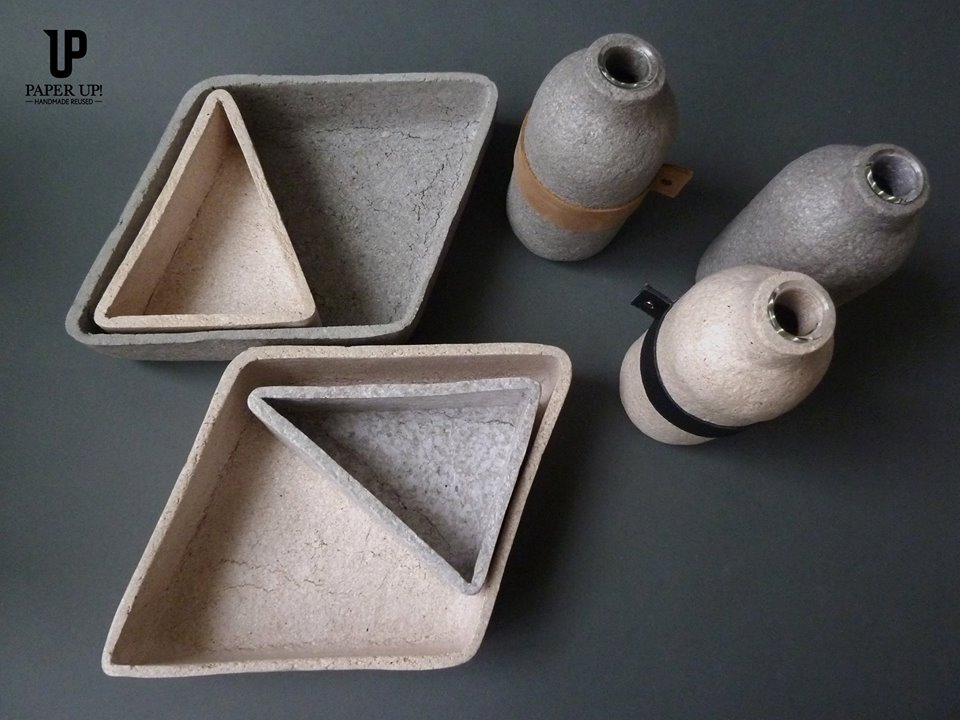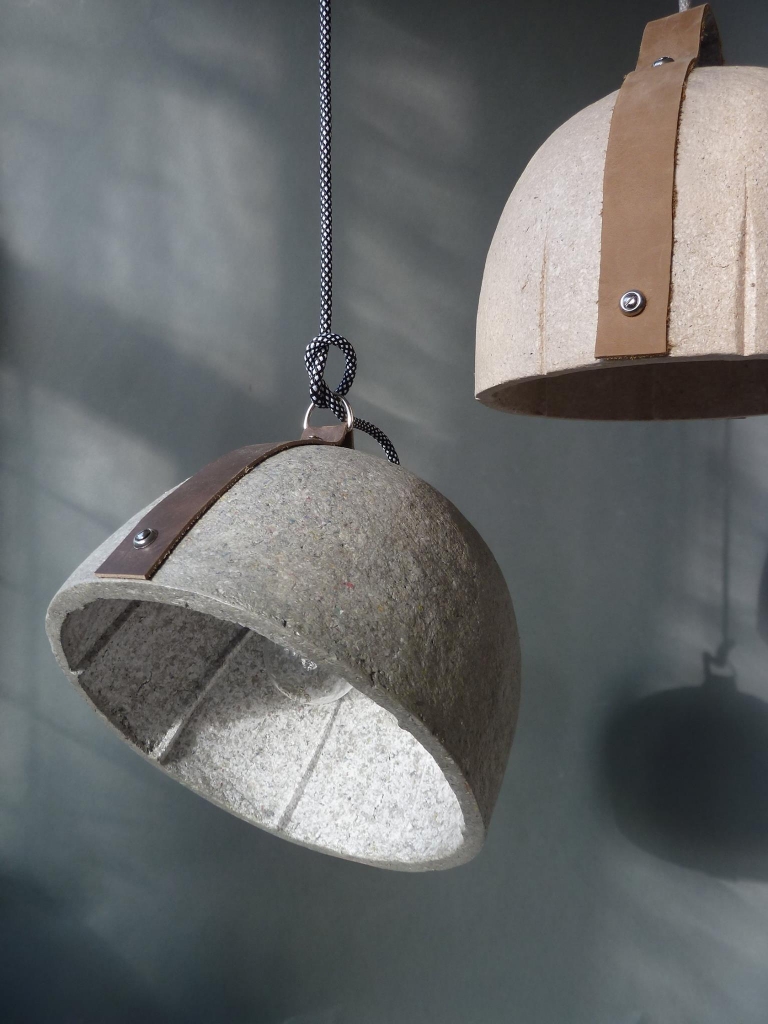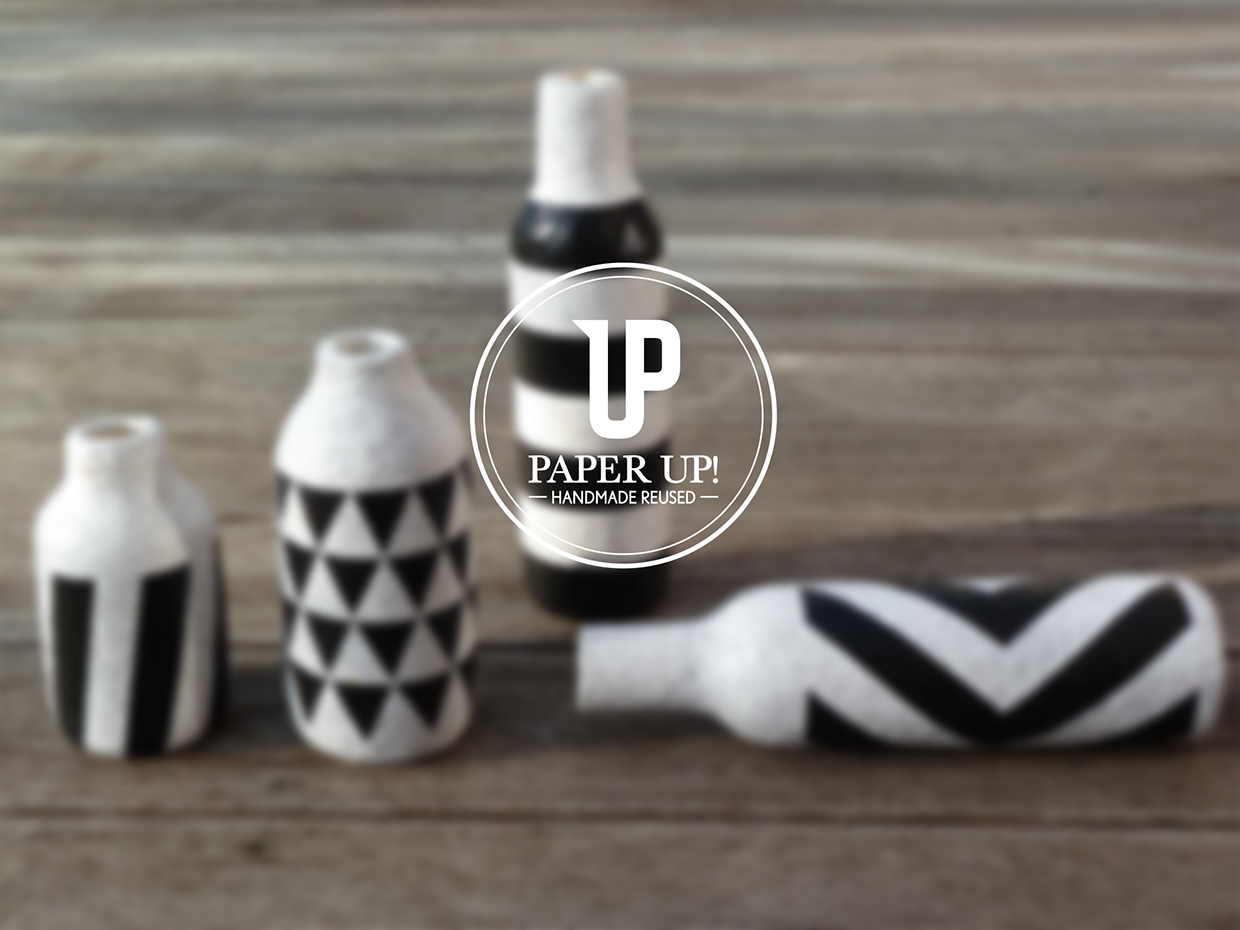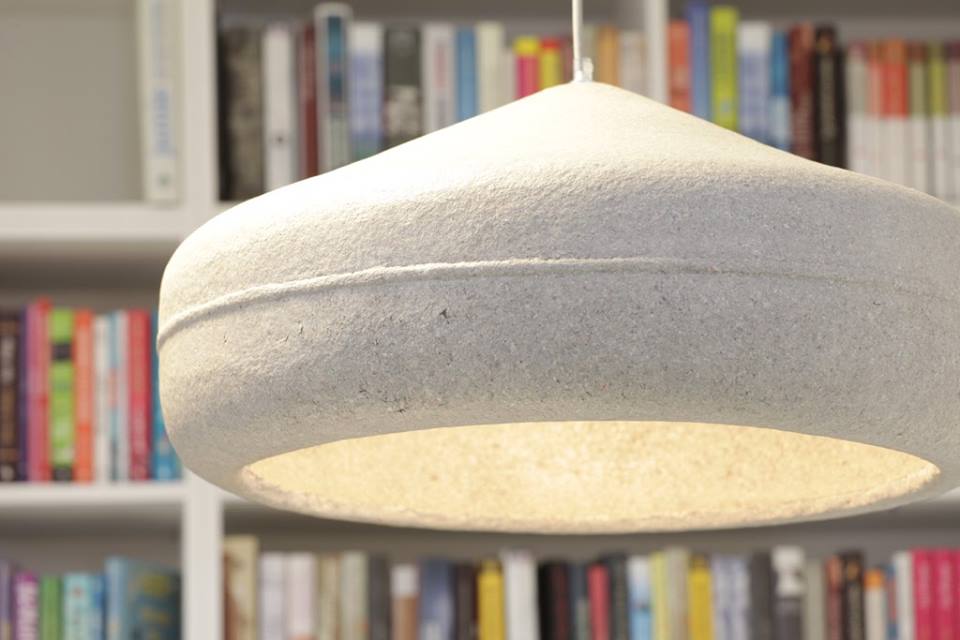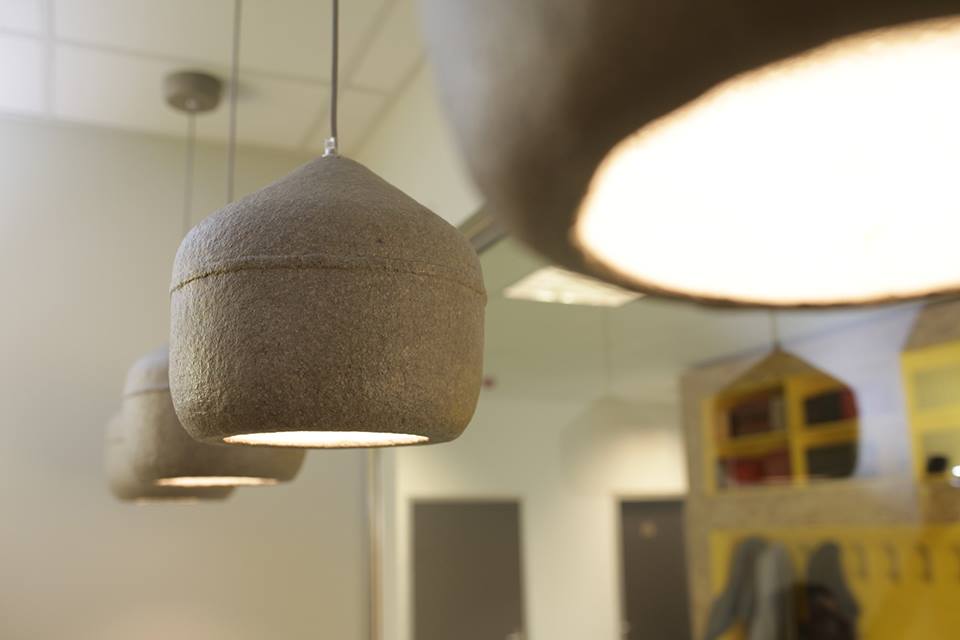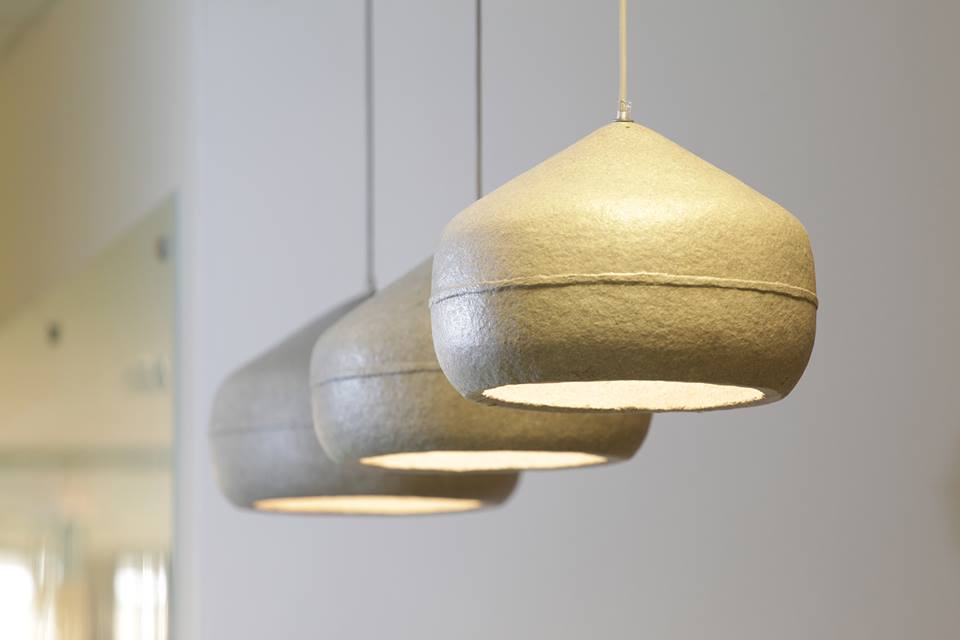 Paper HUG lamps for Libri Publishing Company's Office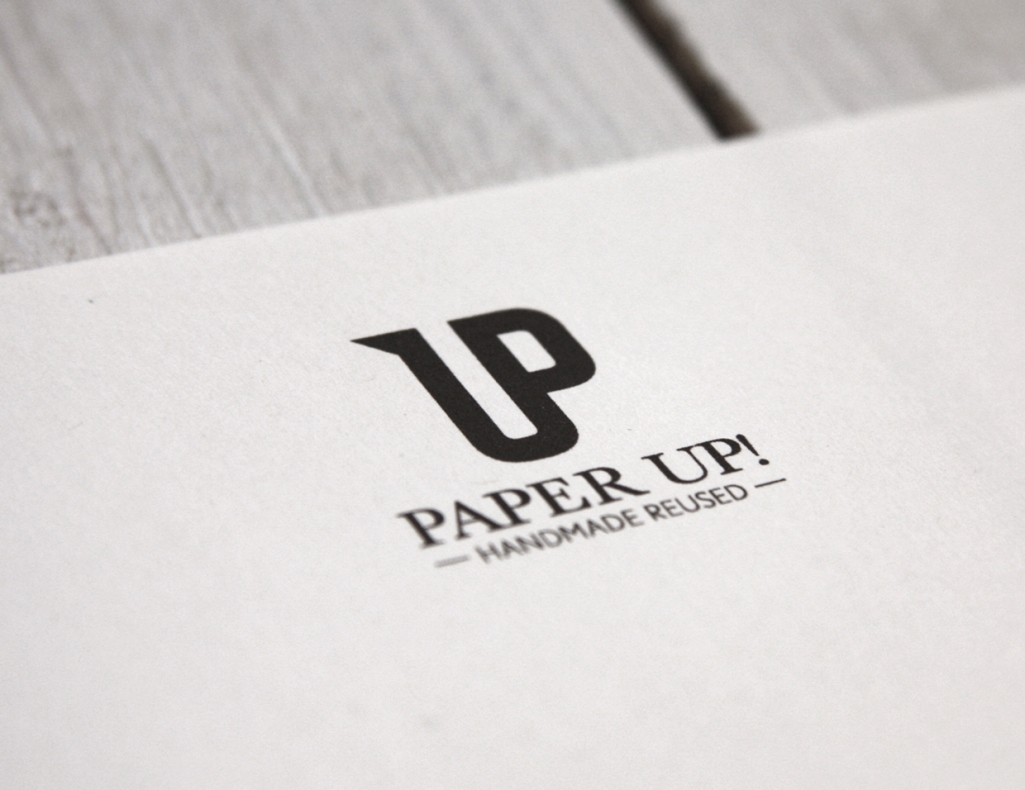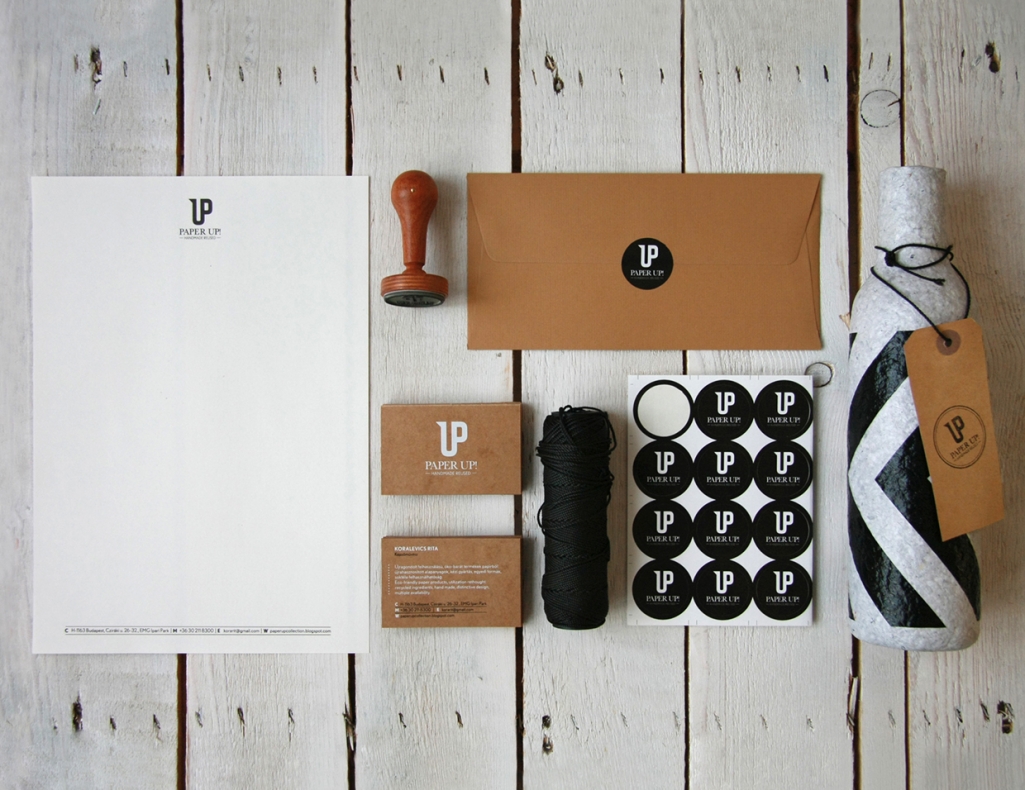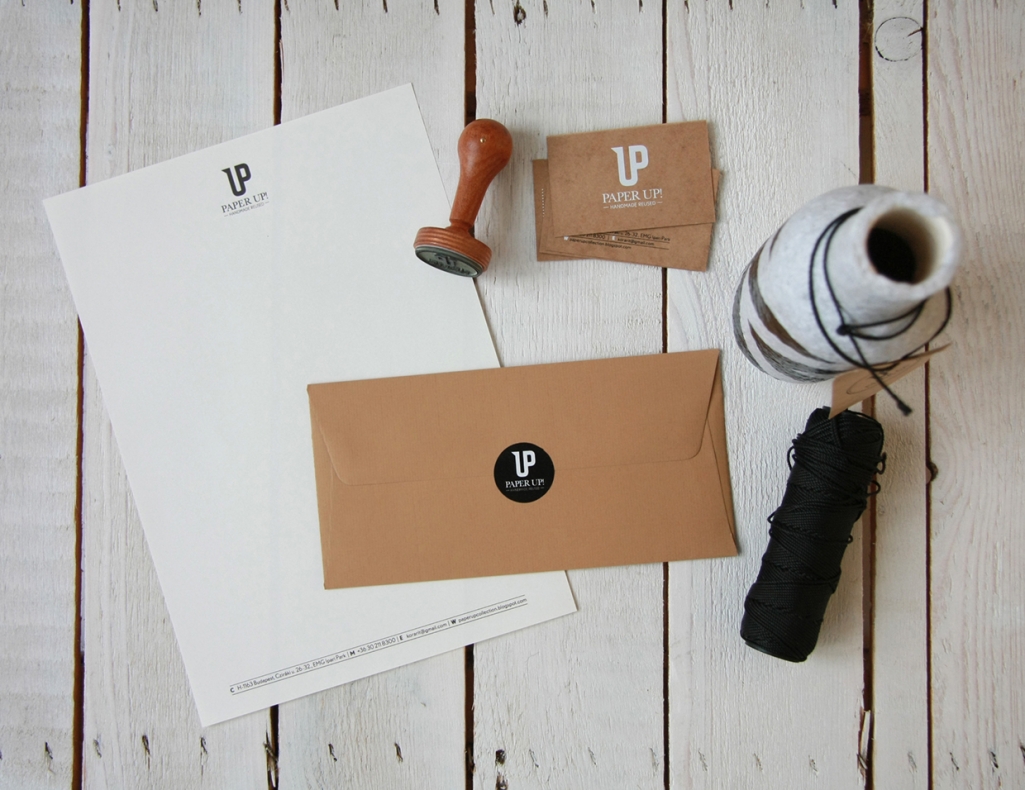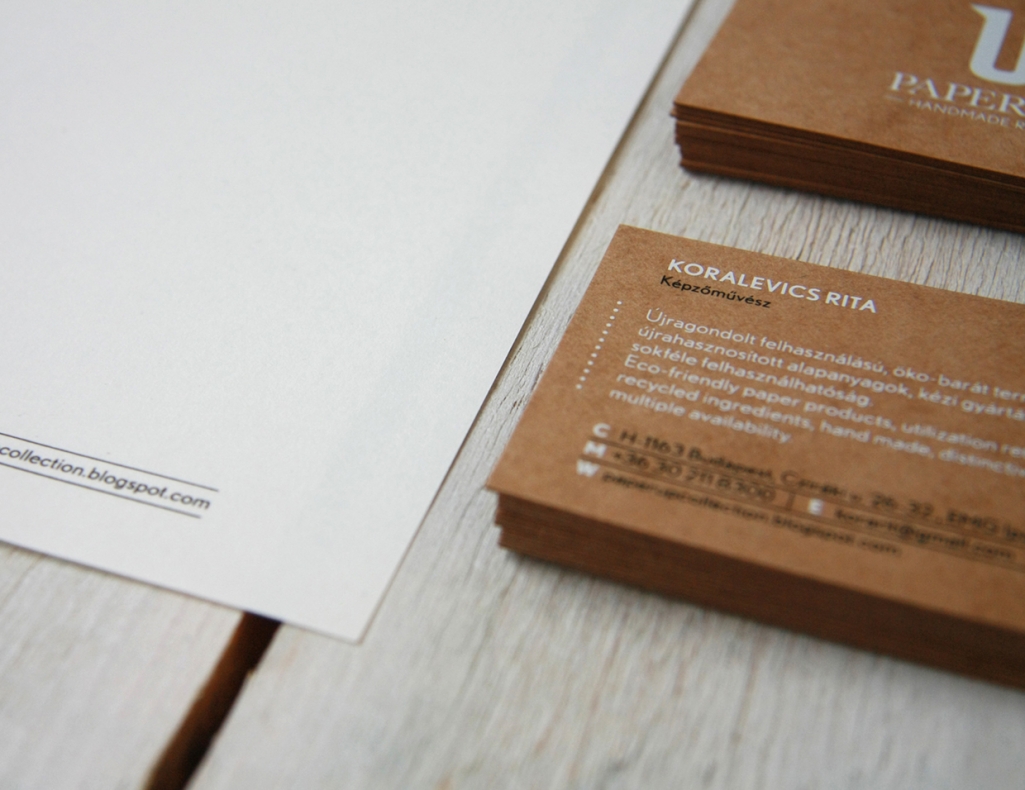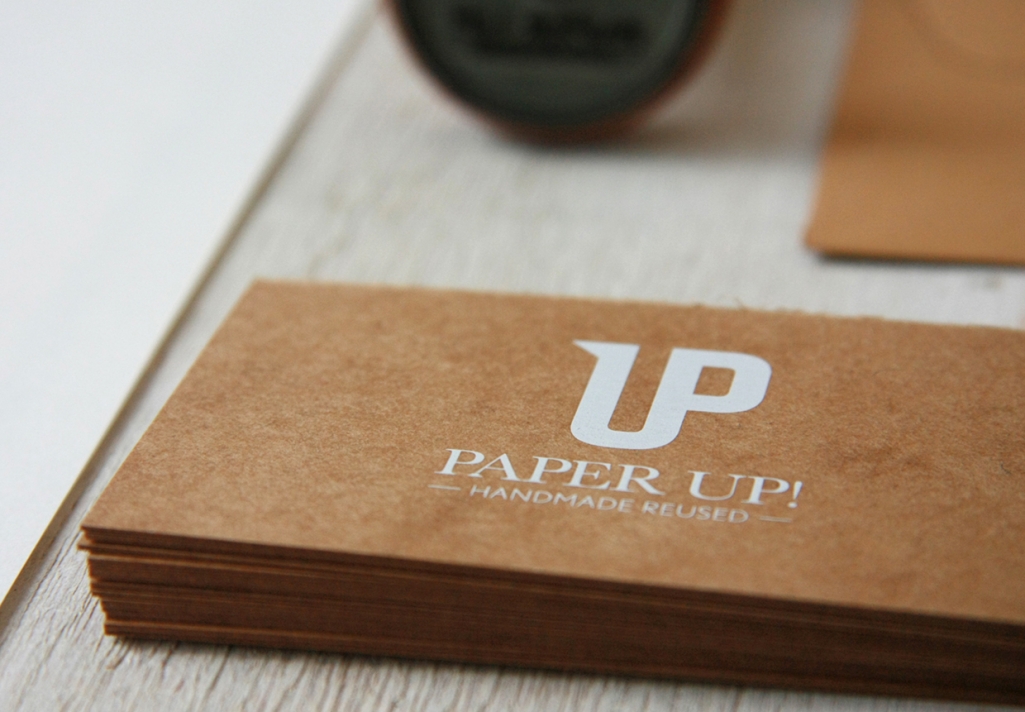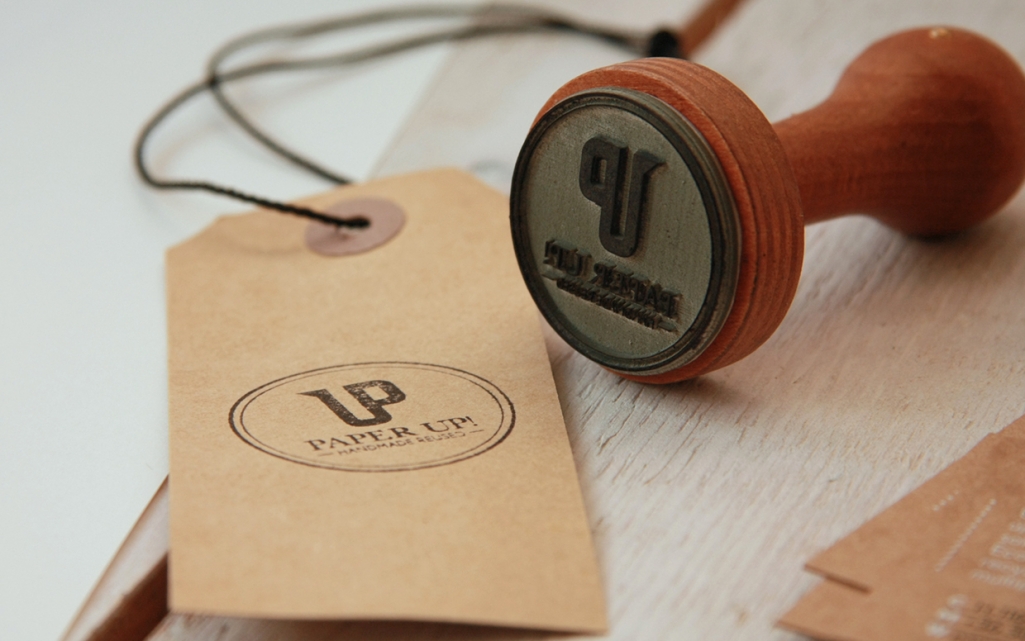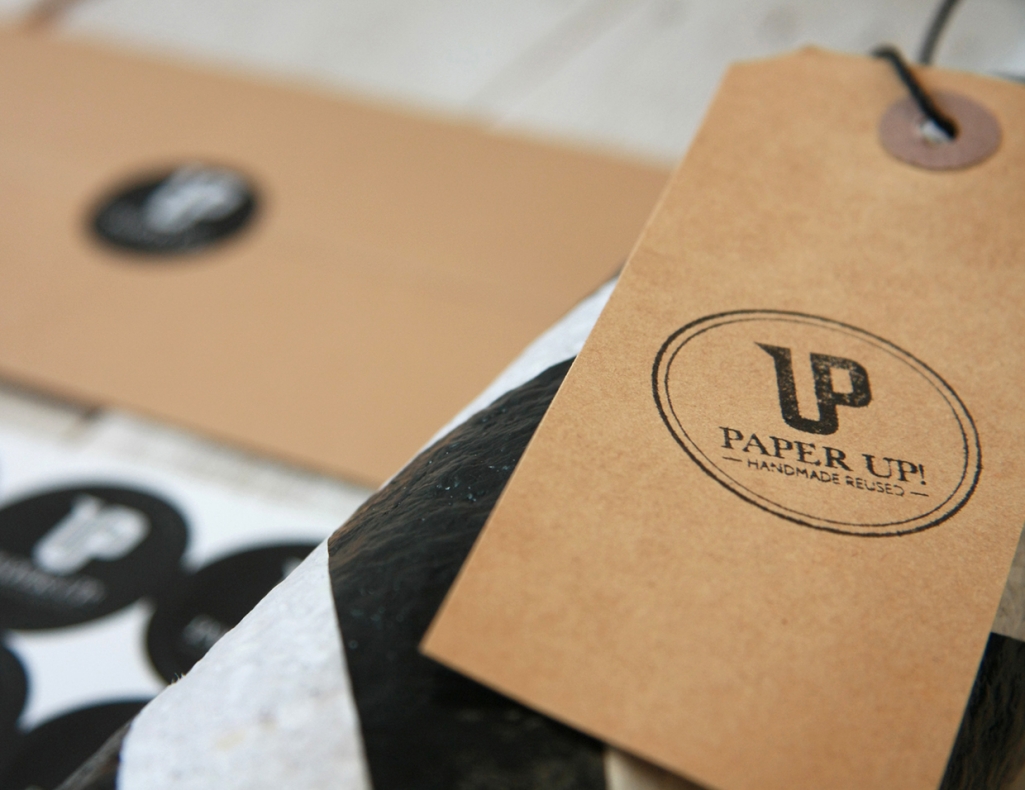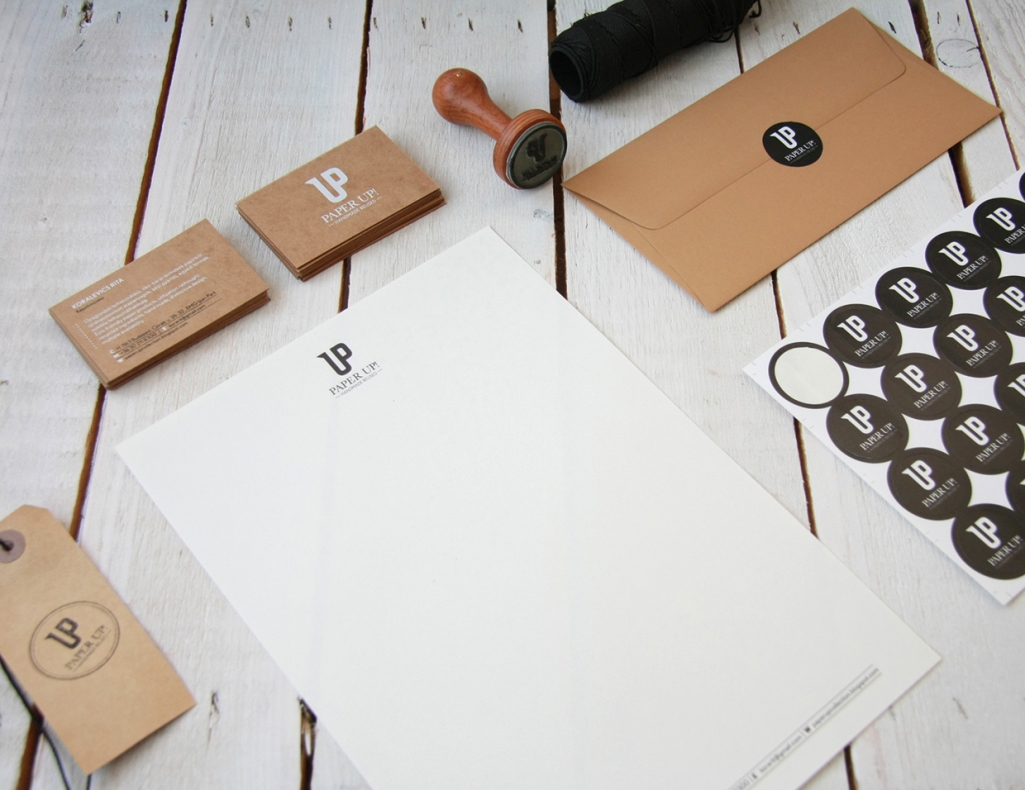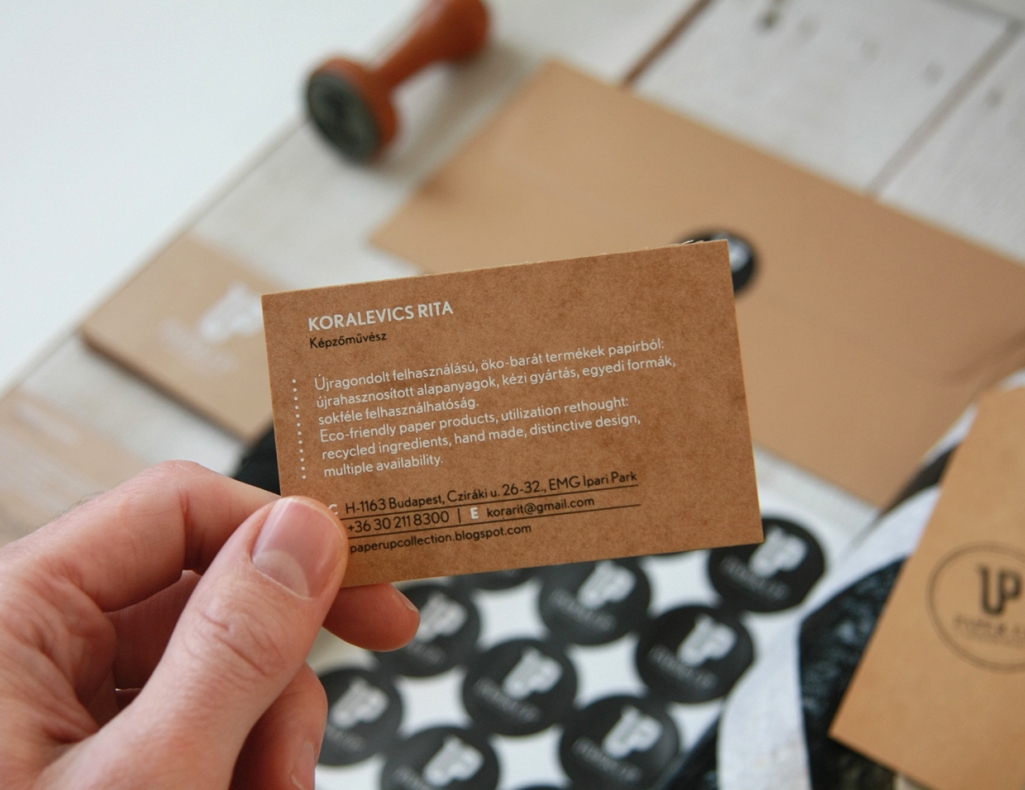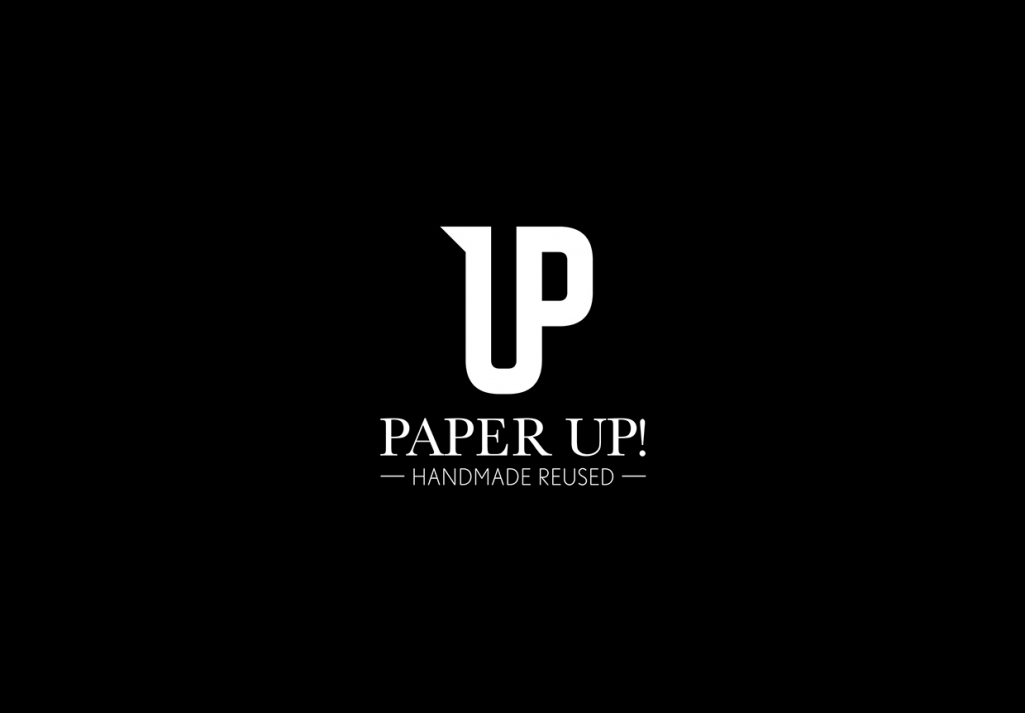 Photos © Paper Up!