Mondi, a global leader in paper and packaging, published an inspiring book and an online video highlighting their new uncoated tinted design paper Pergraphica® Infinite Black. Entitled "Poems in Black", the new book not only demonstrates creative ways of working with black paper and special finishes, it also explores the mystical nature of the colour black through the medium of poetry.
Each chapter in the book features an innovative special finishing application on black paper, such as laser-cut patterns, hologram foil, heat-sensitive ink or gold glitter varnish. Opposite those graphic designs, white-on-black printed poems captures the idea represented, written by the brand manager responsible for Pergraphica® at Mondi Uncoated Fine Paper, Zoe Truchy.
Reading between the lines gives you infinite possibilities. As does the premium natural black design paper Pergraphica® Infinite Black.




Cover



Hot Foil Stamping (KURZ)

Debossing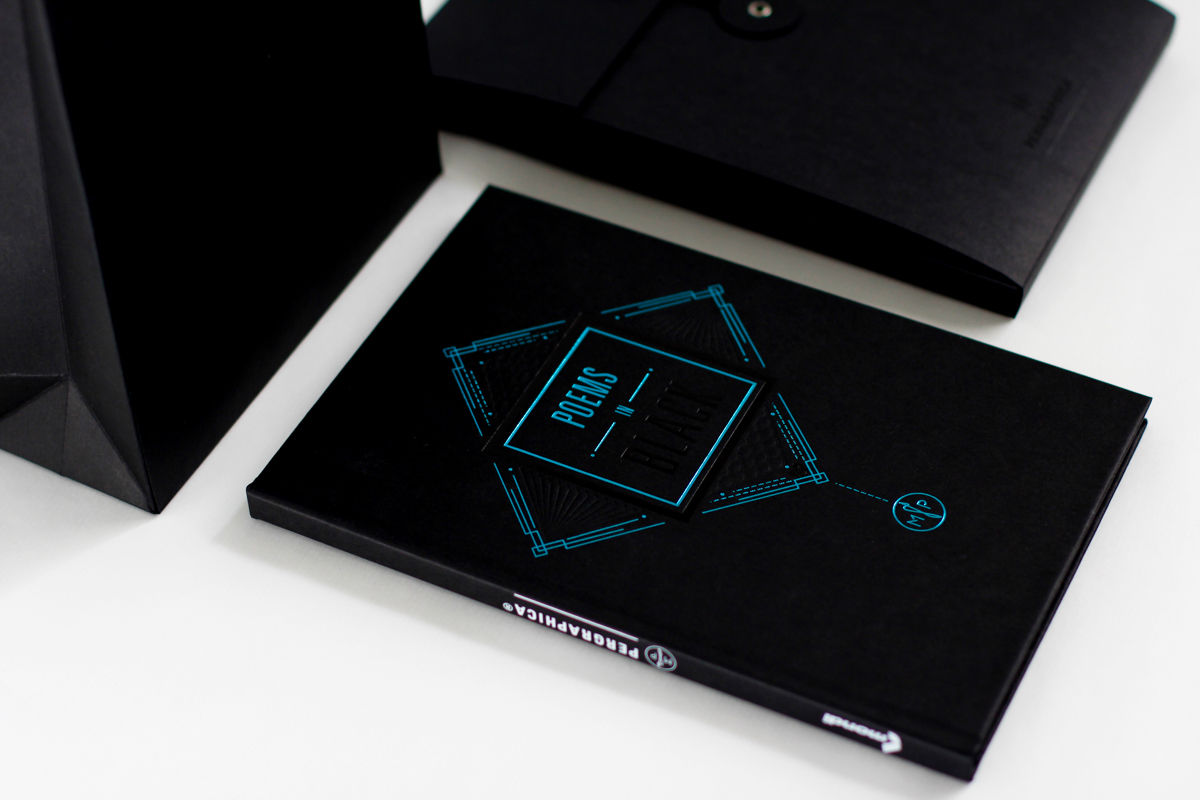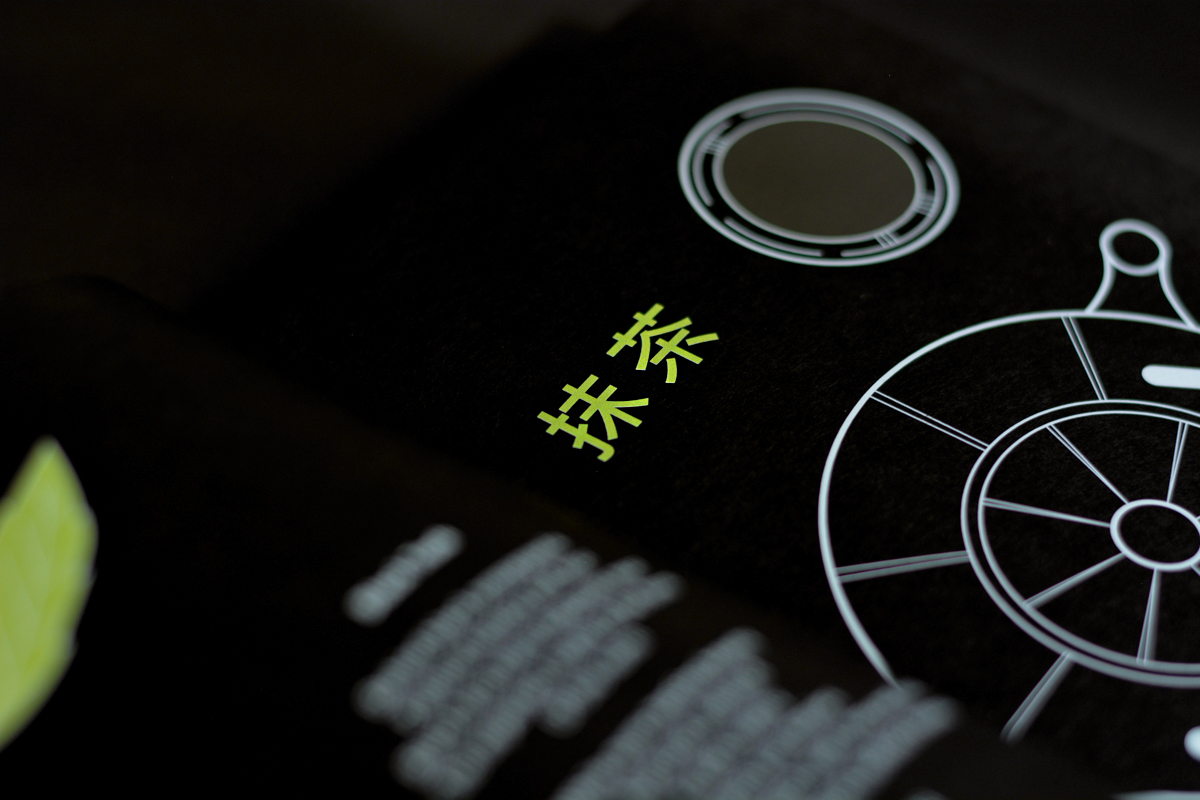 Black Truth




Thermochromic Ink

Digital Printing 4C + White Ink




Black Lights





Laser Cutting

Hot Foil Stamping

Screen Printing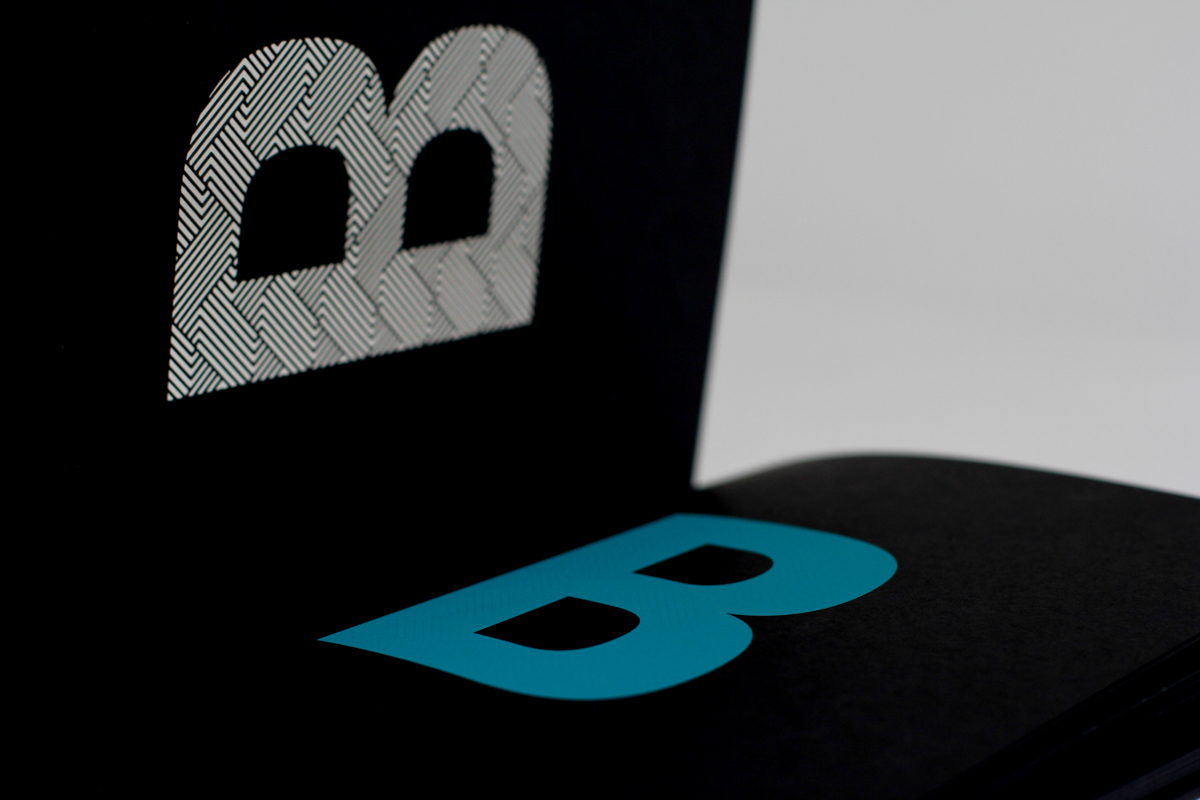 Pergraphica® is Mondi's range of premium uncoated design papers first introduced four years ago. Originally consisting of three different shades of white in rough and smooth surfaces, the Pergraphica® line was recently extended with Pergraphica® Ivory Rough 1.5, a bulky paper for text-heavy book applications, and Pergraphica ® Infinite Black, a natural black paper designed for cover and luxury packaging applications.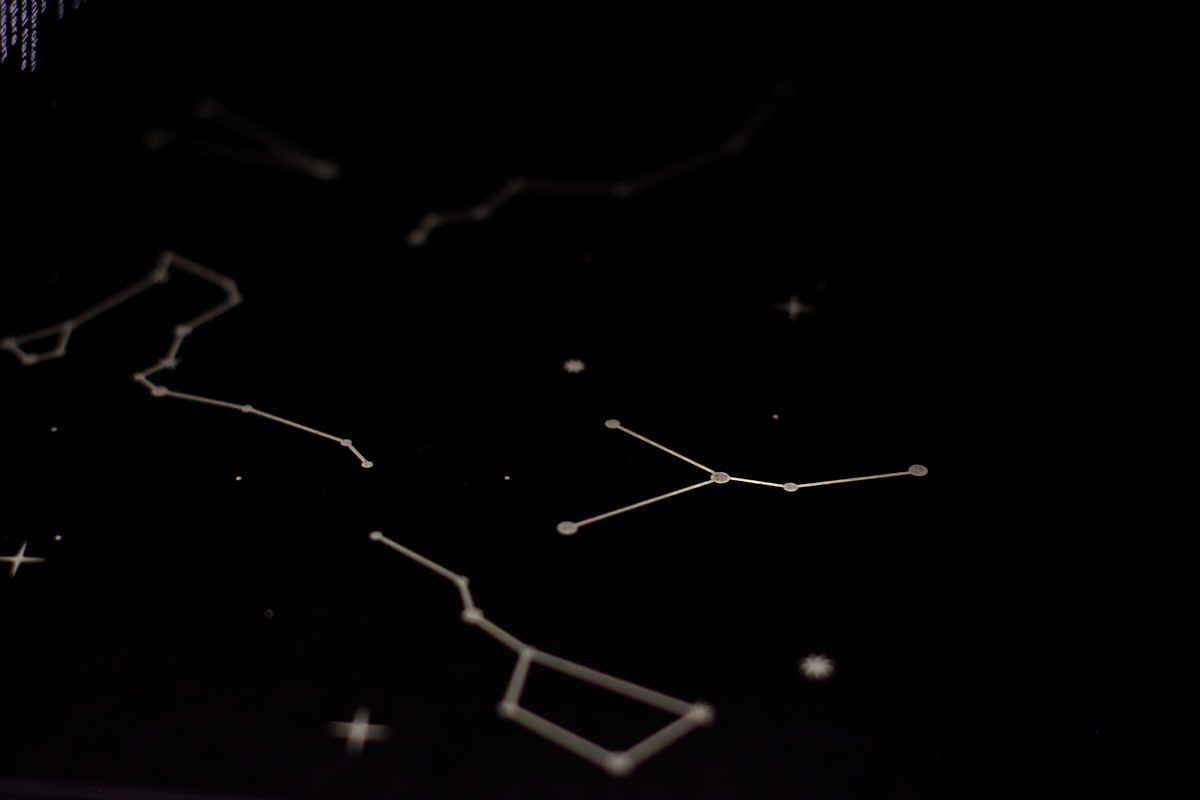 Black Star



Phosphorescent Inks


Black Glitter





UV-Digital Inkjet 4C

Hot Foil Stamping, Hologram Foil

Screen Printing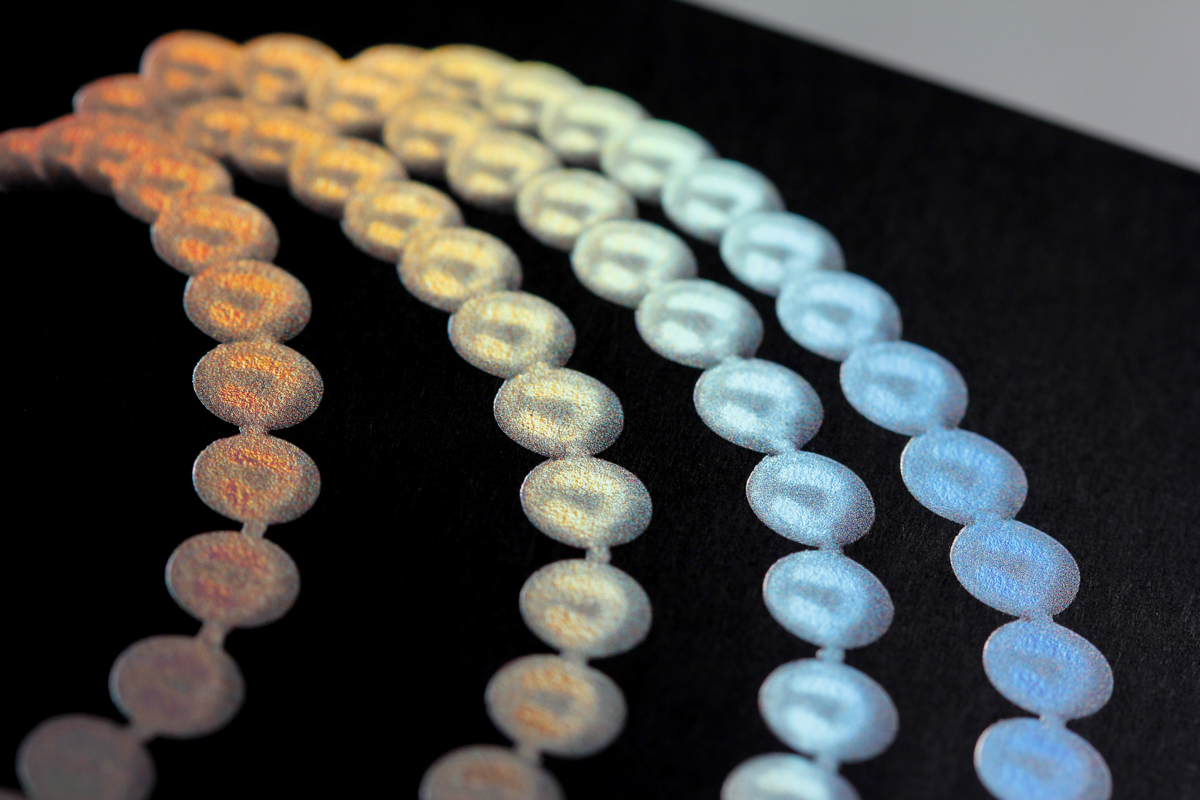 To unleash your creativity, Pergraphica ® Infinite Black offers you numerous benefits in production and handling. You can rely on a food-contact safe, natural black quality, optimised for converting and processing: you will experience high fibre elasticity, reducing breaks & waste, excellent varnishing properties and minimal pigment migration onto white substrates and garments. Therefore, it is the ideal quality for a variety of applications: packaging, book covers, use as endpaper, invitations, business cards and more. The excellent folding properties in both folding directions also make Pergraphica ® Infinite Black the go-to material for quality paper bags production.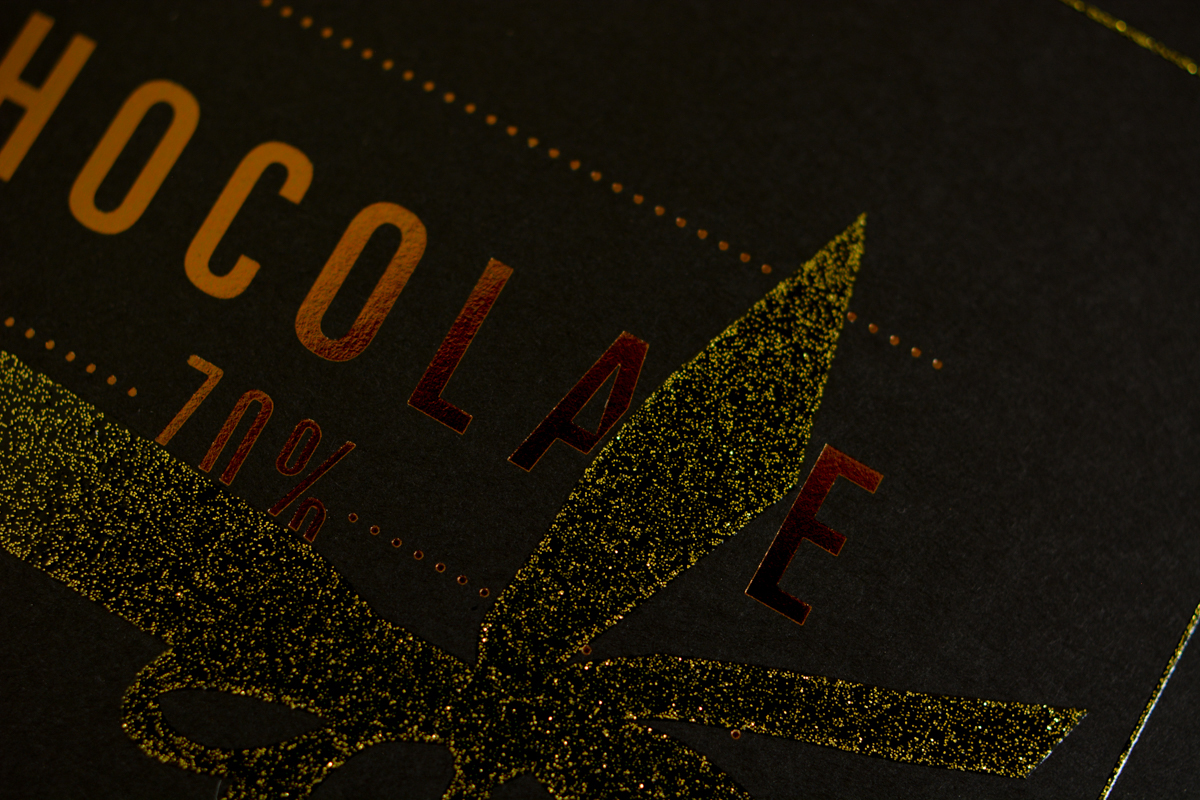 Black Delight



Hot Foil Stamping

Glitter Varnish

Screen Printing




Black Hole




Screen Printing

Die Cutting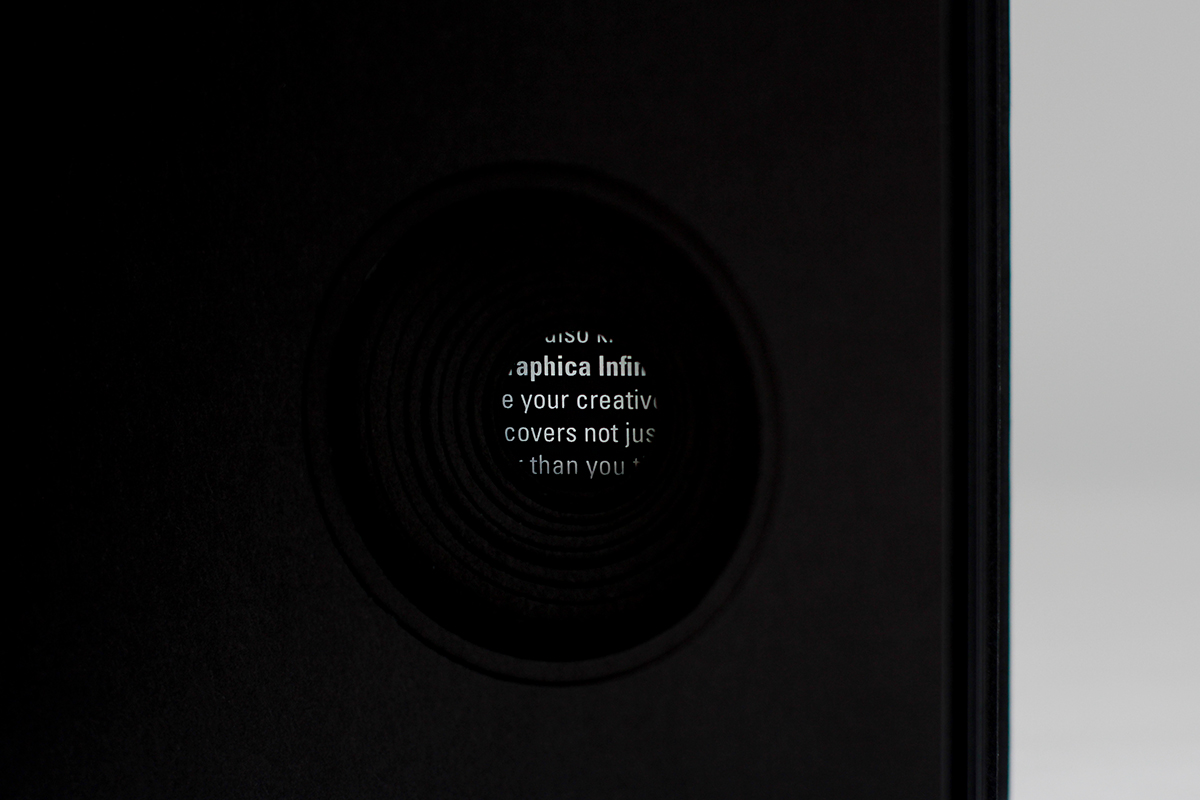 "The luxury packaging and creative cover segments not only demand the best printability for their materials, they need to be sure that their paper of choice will work with the latest developments in special finishing technology. With "Poems in Black", we prove that Pergraphica® Infinite Black fulfils all of these demands with a beautiful book of our own." says Johannes Klumpp, Marketing & Sales Director at Mondi Uncoated Fine Paper.
With the launch of "Poems in Black", Mondi also published a video online, which is the result of a collaboration with Lorenz Boegli. The Swiss screen printer, known for pushing the boundaries of his craft, created a double gate brochure in Pergraphica® Infinite Black 300 g/m2 using his signature printing technology, RGB print, as it can only be realised on black paper. Boegli was inspired by the Greek myth of Prometheus, who, in his version, stole the colours from the gods. "How the colour came to humans" retells this story in modern screen-printing as well as in the medium of film. 
"With its satin surface feel, Pergraphica® Infinite Black lies between the poles of uncoated and coated paper. It combines the advantages of both poles such as haptics and excellent printing properties such as excellent raster image results and quick drying." says Lorenz Boegli.