When I won the Pulpop last week at Mondi's Green Event, everybody asked me "What is it?" A seat cushion made of pulp? No! The Pulpop is a doughnut-shaped MP3 speaker made of recycled pulp designed by Balance Wu and Chin Yang of Balance Wu Designs.
I love the Pulpop's simple and clear shape and the fact that it doesn't really look like a speaker. The designers took inspiration from the recycled pulp packaging used for Apple computers, but they needed to overcome the fact that sound doesn't carry well through pulpy paper. That is how they came up with the doughnut shape: The sound is amplified by the vibration inside the hollow space of the speaker. The doughnut shape is achieved by molding recycled paper pulp paste under high temperature and high pressure.
This also means that unlike other speakers the Pulpop's outer shell is biodegradable, which makes it very environmentally friendly. You only need to extract the internal electronics before disposal.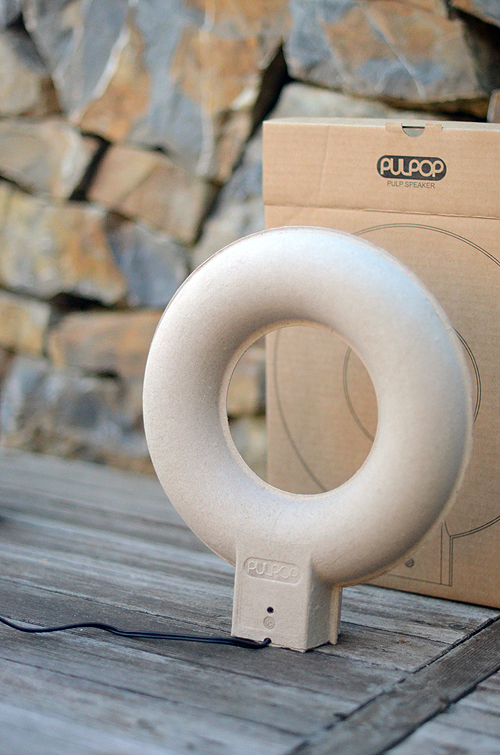 The Pulpop comes either in brown or white color and is packed in a brown corrugated box. It can be connected to any device (MP3 player, phone, computer etc.) with a 3.5mm earphone jack plus it runs on a battery which is USB rechargeable. This means don't panic if it doesn't work right away, you will have to charge it for a couple of minutes before you can hear the first sound! The sound is obviously mono, but I must say I was quite impressed with its quality.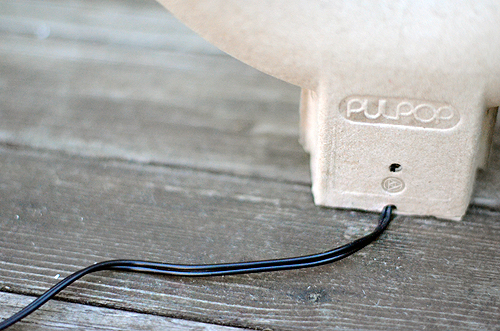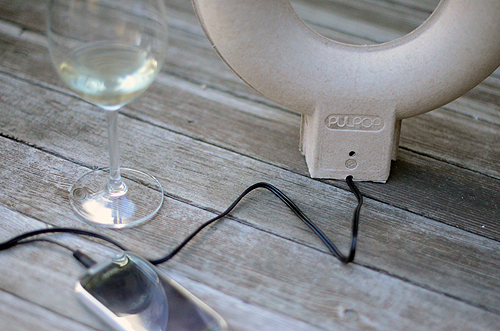 Of course there is one obvious limitation to the Pulpop: You have to keep it away from water and liquids and you cannot stuff it in your bag as it will get damaged. My Pulpop is standing on top of a cupboard looking like a cool design piece and catching everyone's eyes. Want one of your own? You can buy it online for 56 Dollars (about 43 Euro).