Organic can and must be beautiful. Austrian graphic designer Ricarda Schweigler proved this point with her bachelor thesis at FH Joanneum. Under the title Aren't we all a bit organic? she brings light into the darkness of organic quality trade seals and certificates and encourages responsible buying and consumption. Her beautiful print design and research effort were rewarded with a red dot award in 2013.
"Most people don't understand that organic can also be beautiful. Communication design is important in order to make organic more attractive for a broader audience and to further support this trend," Ricarda Schweigler told Biorama. The young designer proved her point with her Bachelor thesis, which examines the origins of the organic trend, its development and its current impact on marketing and advertising, assesses commercial abuse and its inhibition and raises the level of awareness about the scarcity of resources, of distributional injustice.
The designer illustrates her arguments with the help of beautiful infographics in muted colors and typography. The publication also shows her passion for print finishing: I especially like the letterpressed emblem which adorns both the cover and the slipcase made of recycled greyboard as well as the Japanese binding. Ricarda Schweigler's publication also impressed the jury of the prestigious red dot Award for Communication Design.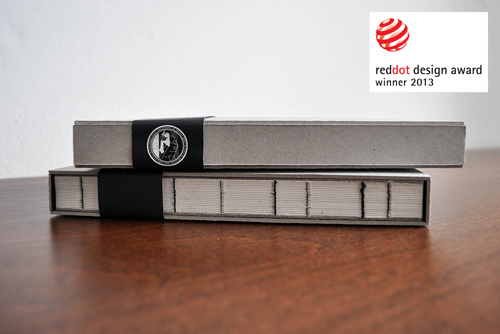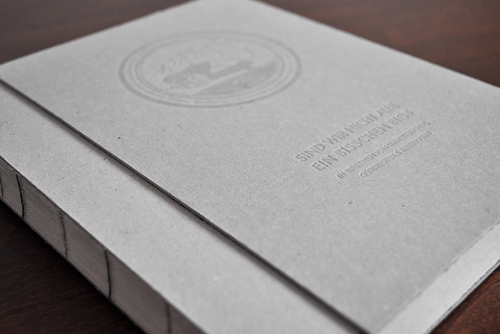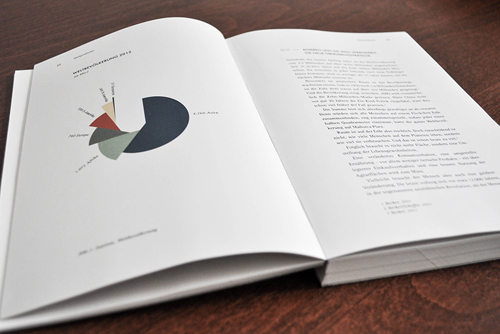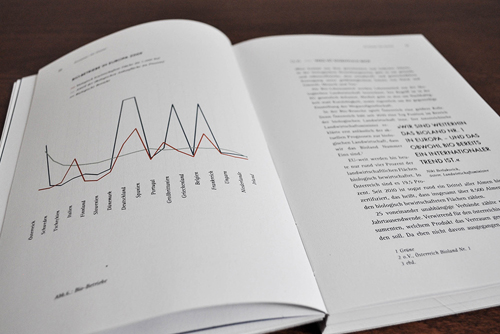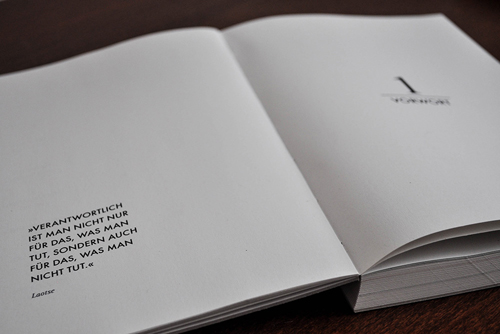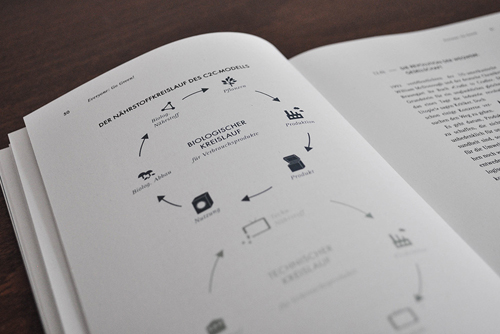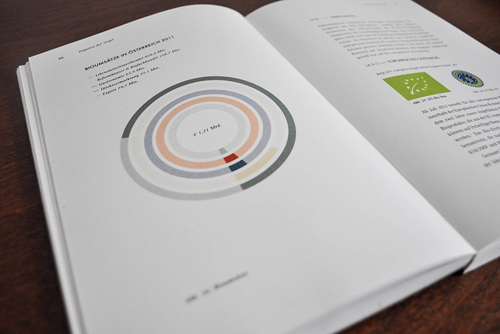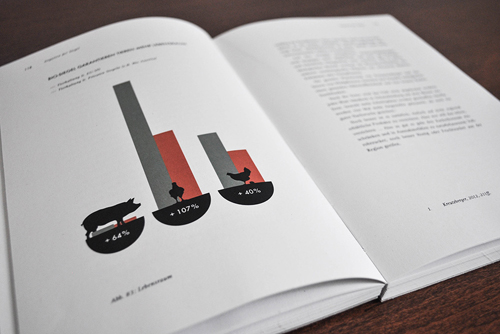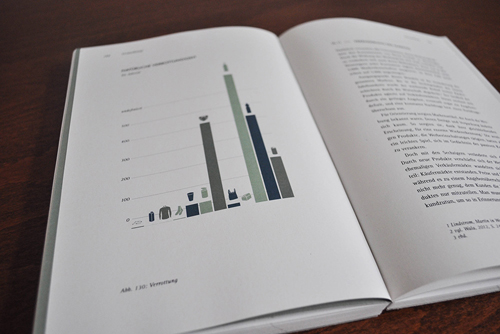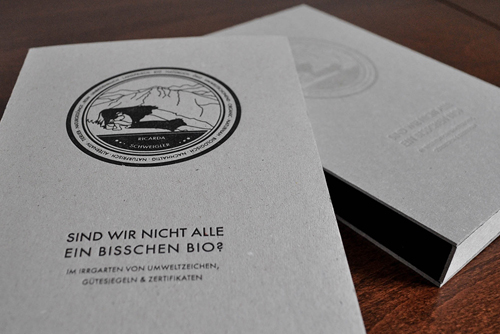 We had a look at the designer's portfolio and very much liked two of her personal projects which she realized after finishing her bachelor thesis: a branding and packaging concept for homemade wild garlic pesto and salt and a birthday invitation with a cool closing mechanism. Very inspiring for future DIY projects!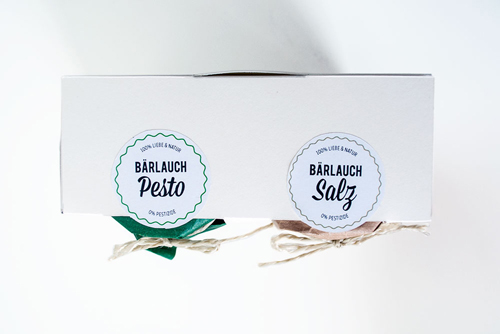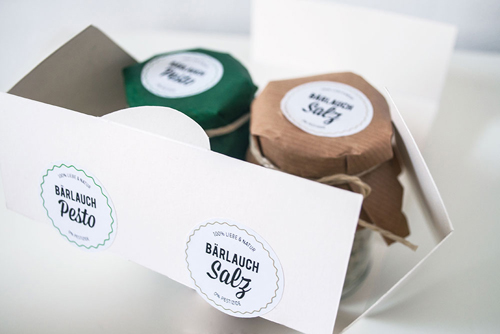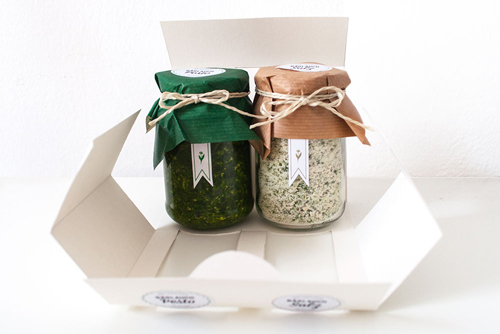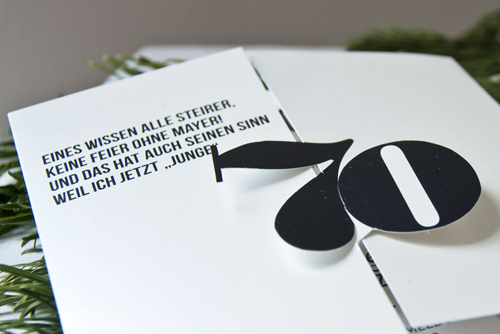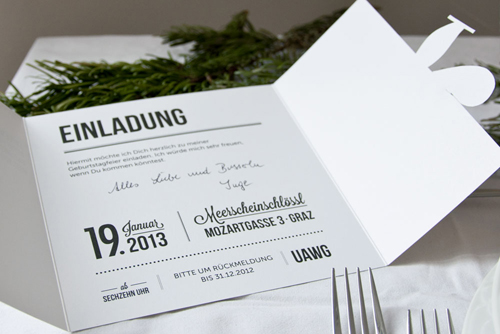 Ricarda Schweigler's dream is to one day own her own agency and work for clients who support and promote a sustainable lifestyle. We certainly think this is a great idea and wish her all the best!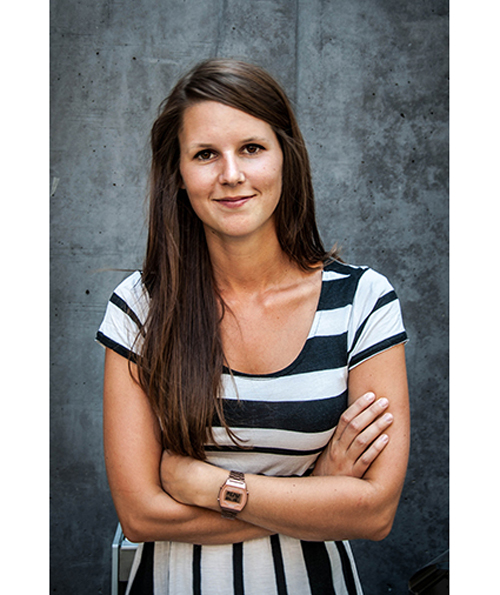 Photos via Ricarda Schweigler and Biorama (portrait)