Ethically formulated, environmentally friendly, and hand-made room scent brand Scentique from Bulgaria uses only natural soy wax, wooden wicks, and french aromatic and essential oils in the creation of their candles and reed diffusers. Scentique helps you decorate with a scent, it adds personality to your home, while bringing warmth and a welcome atmosphere. Offering various scents ranging from Pumpkin Chai and Patchouli Leaf and Oud to Cookies and Delicious Cupcake, Scentique's range has something for everyone. The brand recently went through a small facelift, updating its packaging to match the quality and elegance of its products.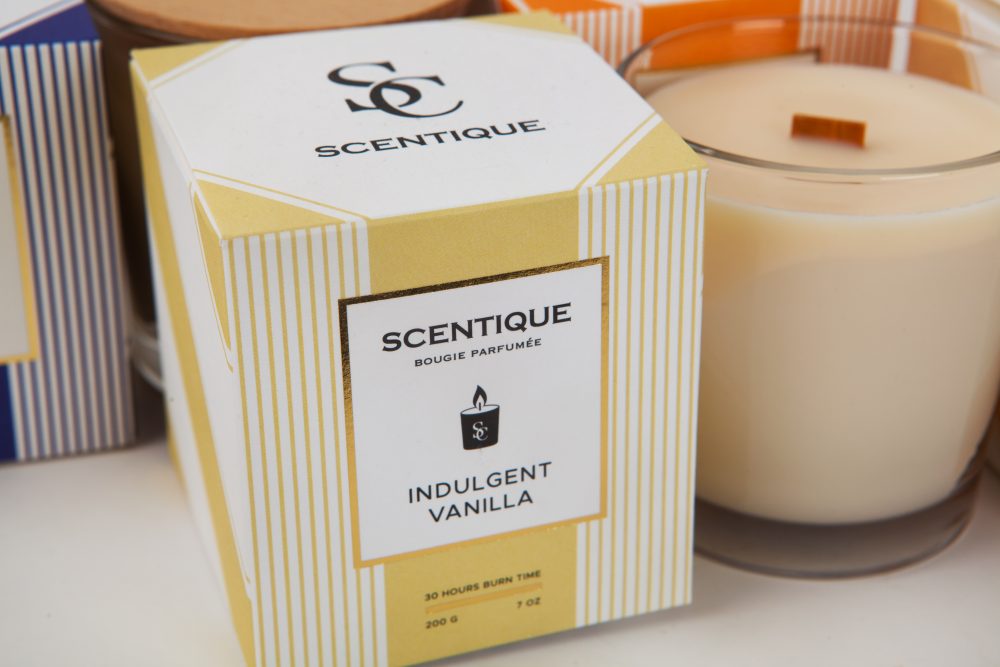 The design, paper choices, and printing methods reflect the luxury brands values and market position
Designed and manufactured by the Offset Group, a leading packaging supplier in the European market, the new Scentique packaging echoes the brand's luxurious style and ecological values. Specializing in eco-friendly packaging, Offset Group is committed to supplying its clients with the latest trends in the premium and sustainable packaging field, working with both major brands and smaller start-ups across Europe. The idea and concept behind the design was to rebrand the previous packaging to achieve a more interesting, stylish, and luxurious look that would distinguish Scentique better from other brands on the market.
For the Scentique packaging, Offset Group chose to use Color Style Fresh White paper in 300 gsm – exclusively available at Europapier Group – chosen for its versatile and adaptable properties, simply offering the best feel and look for the design that was desired.
The packaging was printed with UV Offset printing technique, allowing to obtain good, vivid colors on the Color Style Fresh's uncoated, rough textured paper. As a finishing effect, Offset Group opted to use Gold Hot Foil, executed smoothly on the carton, adding a touch of glamour and detail.