Body and Soul of Paper, that's what Czech stationery brand Papelote stands for, with big bold capital letters! And at closer inspection, this is exactly what they deliver. Papelote is a relatively new brand from the Czech Republic, founded in 2009. They take paper seriously and believe it's more than something to write on, it has a scent, a sound, and a color. You immediately notice that they are truly passionate about what they do!
The original idea for Papelote begun as the graduate work by Czech graphic designer and illustrator Katerina Sachova. Later on, it was put into existence together with her husband Filip Sach and their friend Denisa Havrdova. With joint efforts they built the brand from scratch, first time introducing Papelote to the public at Designblok in 2009. They have their own store with a built-in workshop, pape.lab, in the capital city of Prague since 2010, where they sell the whole range of their products and offer personal production for companies as well. Lately, Papelote has started to venture out into the international markets, which is only good news to us outside of the Czech Republic!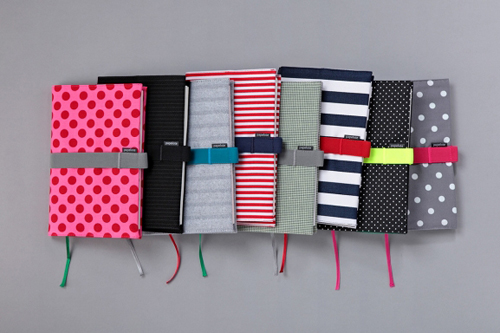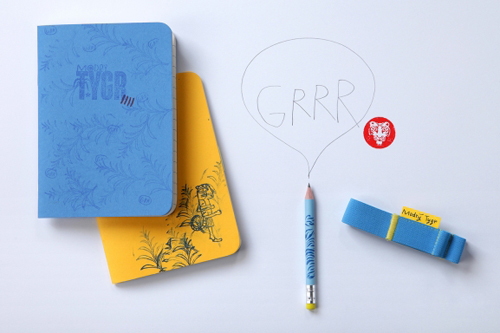 Papelotes colorful diaries and limited edition Blue Tiger sketchbook
What makes Papelote particularly inspiring is the way they work as a family, collaborating with several local illustrators, designers, graphic artists, architects, writers etc. One thing in common being the love for paper and the respect for it's heritage.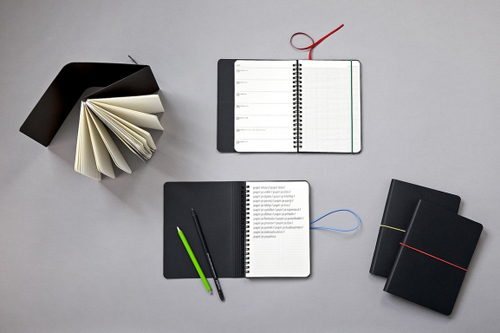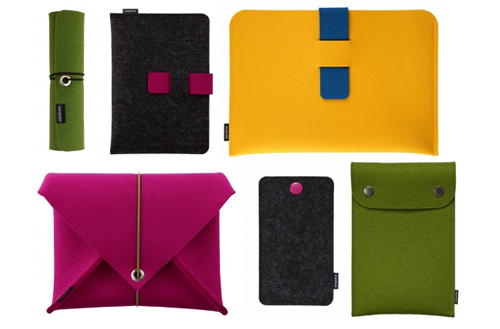 Paperlote diaries and felt products
Papelote's products include notebooks, sketchbooks, journals as well as wrapping paper, pencil cases, book covers, and masking tapes. Their latest addition is the felt products, such as mobile phone pockets and laptop cases. These amazing and colorful products, which are all produced in the Czech Republic, are made from environmentally friendly materials.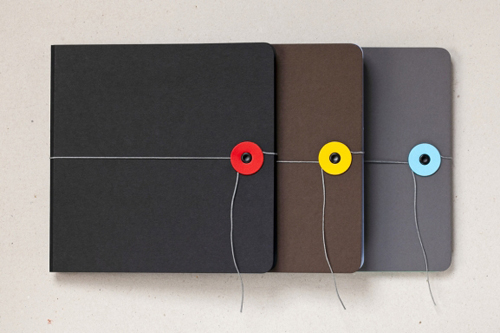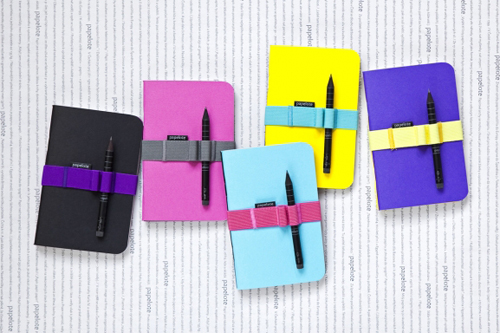 Papelote photo albums and notebooks
Papelote's most recent project is Arcto Iris, a limited collection of sketchbooks with 10 original screen printed covers on our beloved Munken paper. The covers are designed by architects, photographers, writers, graphic designers, jewelers, theoreticians, illustrators, fashion designers, and children – we can't wait to see them!
To see more of their products, please visit Papelote website and webshop.
And join as a fan at their Papelote facebook page.
Photo courtesy by Papalote.cz.