Diana Beltran Herrera, the artist known for her colorful paper birds and wildlife sculptures, published her latest series Studies of movement. Her primary focus is to study the relationship between nature and humans in modern society. She chooses to work with paper as it's the perfect medium to show the change and transformation that occurs in nature. These amazing small paper sculptures study the movement seen in birds and their living habits.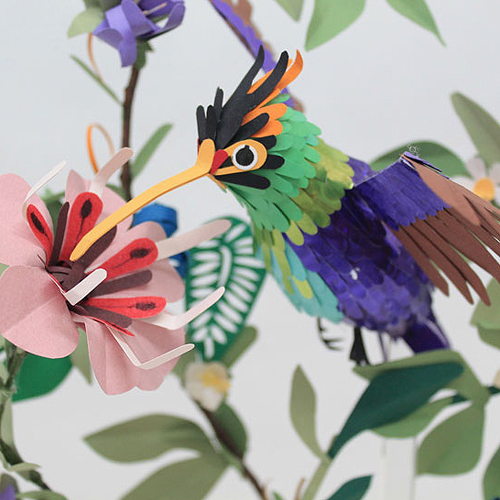 Herrera is a native Colombian who studied in her home city of Bogota as well as in Helsinki, Finland, and recently relocated to San Francisco, USA. The study of movement is a part of her ongoing paper bird sculpture series which consists of vibrantly colored feathered birds carefully crafted by hand. Herrera has a background in industrial design, but as the collection of imaginary and actual species of birds kept growing, it came to her main full-time project.
Herrera explains her work as follows – 'This series of works comes out on my experience with nature and the discovery process I have had in relation with the world in its real form. Through the work, I analyze the movement in relation to object-space.
The birds provide me with a quantity of information manifested in their activities and dynamism. This new space is externalized by my point of view on some major events of the birds and their environment, in which behaviors are represented, forms, qualities, and intentions – all related to movement.'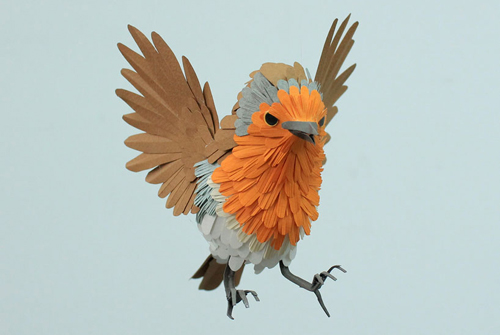 Robin bird
Each of the birds is carefully crafted, made entirely and only, out of paper. As Herrera's own interest in the species grows, the collection keeps growing as well and we can keep enjoying these beautiful paper art pieces.
You can see more of Herrera's paper artworks on her homepage, and keep up with her up-coming exhibitions and shows around the world on her blog.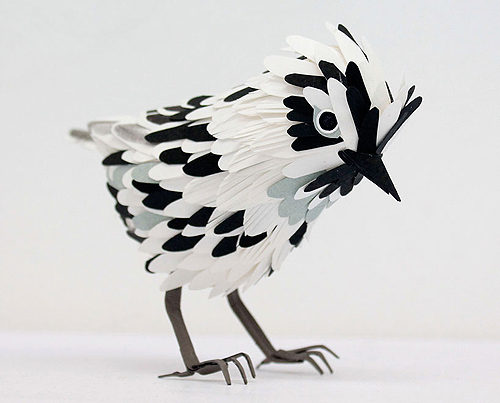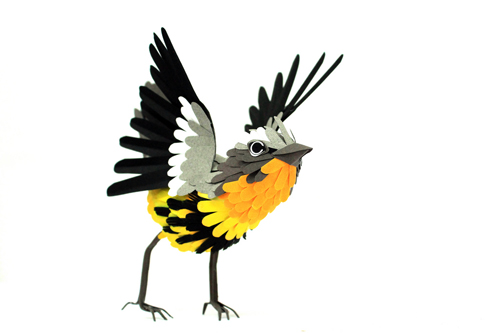 Black and white, and the magnolia warbler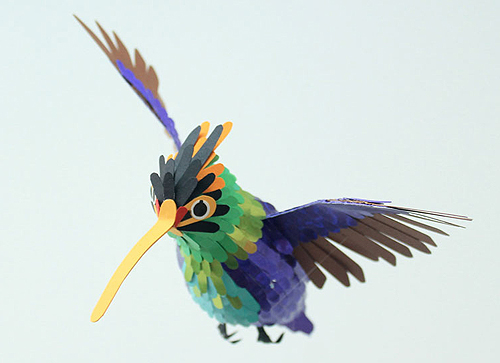 The Hummingbird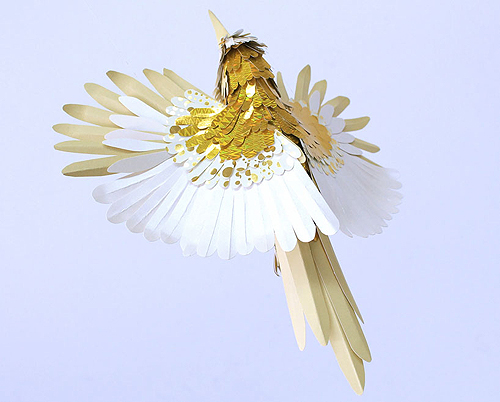 Testing gold paper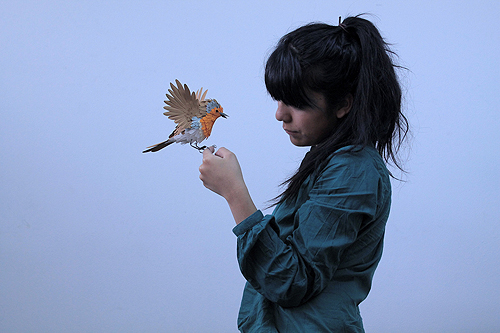 Photo courtesy: Diana Beltran Herrera.