Terrible is a French Natural wine import and export company, with an incredibly catchy name. Inspired by an ironic comment by someone who doesn't understand the world of natural wines, but thinks the taste and spirit to be…well, "terrible". Owning this misunderstood label, and embracing a humorous, tongue-in-cheek attitude, the company's visual identity echoes the same bold character.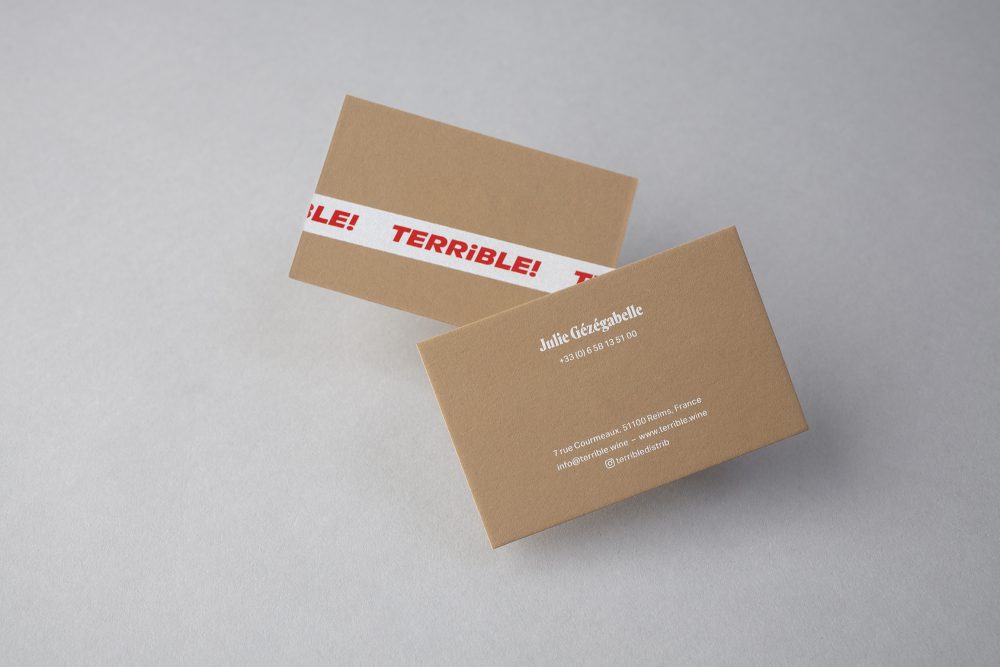 The visual identity utilizes the well-known graphic reference of warning labels and "fragile cargo" packaging tape, while the cardboard and craft paper style materials, remind of an actual box of wine. The bold red lettering brazenly demands attention, yet is designed in a contemporary fashion. The slight cursive and modern sans-serif typeface give off a cool, modern vibe, with a whisper of fashion and street style influence. 
Designed in Denmark by Formgiverne, printed in Croatia by Lunch
Formgiverne is a small but impactful Copenhagen based design studio working with branding, graphic design, product design, storytelling, and everything in between or as they like to call it: Form Giving. Run by a talented creative duo, Cecilie Toklum, an experienced professional in visual design, product design, and illustration, and Robert Larsen, a specialist in digital and graphic design, and brand identity, both beneficiaries of numerous national and international grants and awards. The studio's long list of clients includes the likes of IKEA, Nokia, Volkswagen, Carlsberg, Diesel, and many many more. And now, also the French wine import and export company Terrible. The identity of Terrible, including the business cards, was designed by Formgiverne, and printed by Croatian production studio Lunch.
Operating as part of Bunch design studio, Lunch production studio provides bespoke print services in a diverse range, including stationery, packaging, signage, editorial, and collateral print applications. With over ten years of experience, Lunch has a vast network of production houses and specialists, working closely alongside them to produce high-quality work. Their unique experience as practitioners as well as producers has advanced Lunch's expertise in print production and fuelled a curiosity for innovation, quality, and detail across the entire creative process.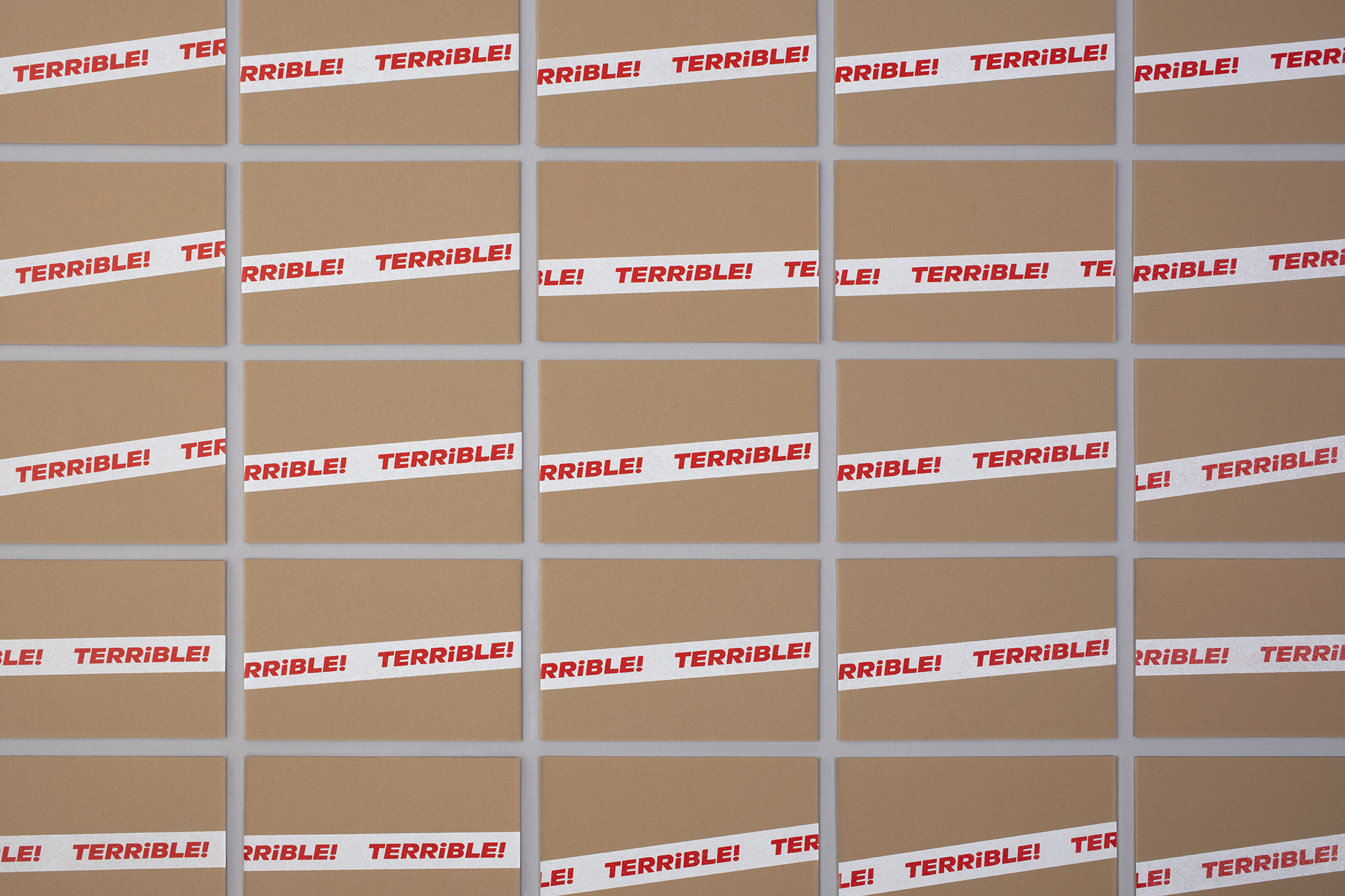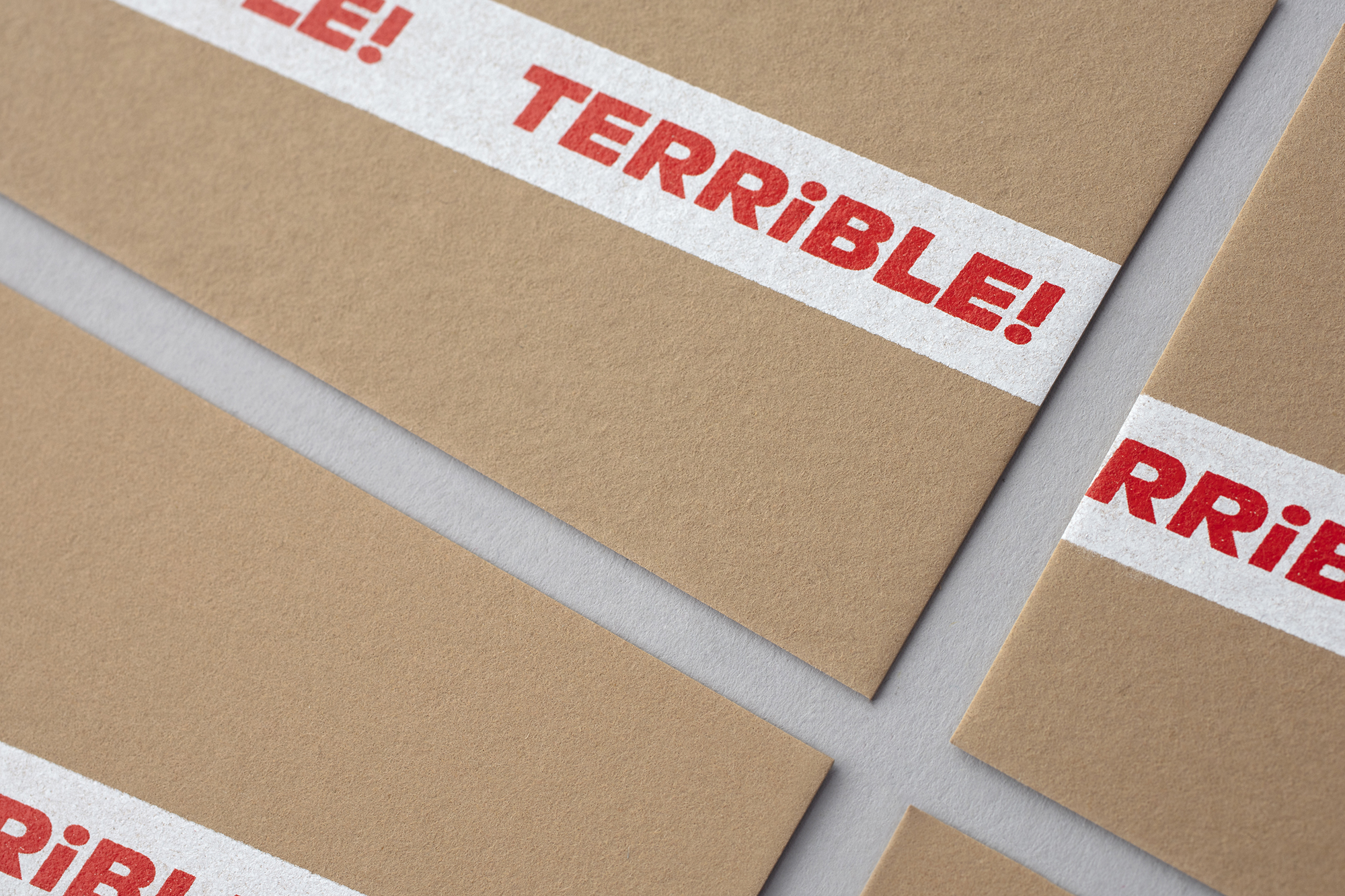 Images © Vanja Solin