In April 2019, Seattles's Museum of Pop Culture MoPOP dazzled fans with a MARVEL: UNIVERSE OF SUPER HEROES exhibition, the largest exhibition ever staged, featuring more than 300 original artifacts, interactives, including iconic artwork, costumes, and props from such comics and films as Captain America, The Avengers, Jessica Jones, and many more.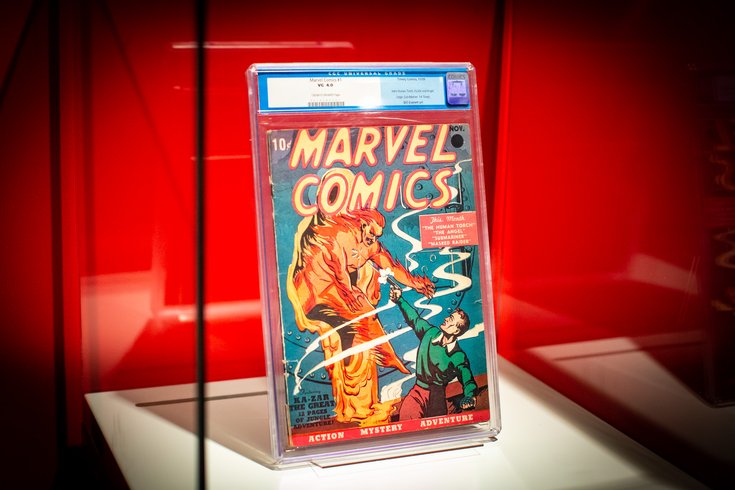 The exhibition invited guests to journey through Marvel's 80-year history from inception to modern day. Immersive set pieces place guests into classic comic book scenescapes like Tony Stark's lab, giving them a first-person view of the super hero's world. Curators of this exhibition faced a great challenge: the marvel universe is one of the most elaborate narrative structures in the world, a complicated braid of interwoven stories dating back almost eighty years.
Another challenge the curators faced was how to tell the story of the real-world history of Marvel. How did a tiny publishing company with a derivative line of trend-setting "funny-books" evolve into one of the most original and successful fantasy franchises in the history of modern entertainment. Not only that, but the "Marvel Universe" has long transcended comics and has become a cross-media multiuniverse, its heroes having since conquered almost every storytelling platform invented.
Accompanying the exhibition, the 'Marvel: Universe of Super Heroes.' art book has been produced this year by Verlag für moderne Kunst, in cooperation with SC Exhibitions and published by Verlag für moderne Kunst. The book successfully brings together legendary comic creators, up-and-coming talent, editors, executives, artists, actors and show-runners, along with articles about the history and power of the Marvel fans, with stories that stretch our conceptions of heroes, whether through personal history, fandom or fashion.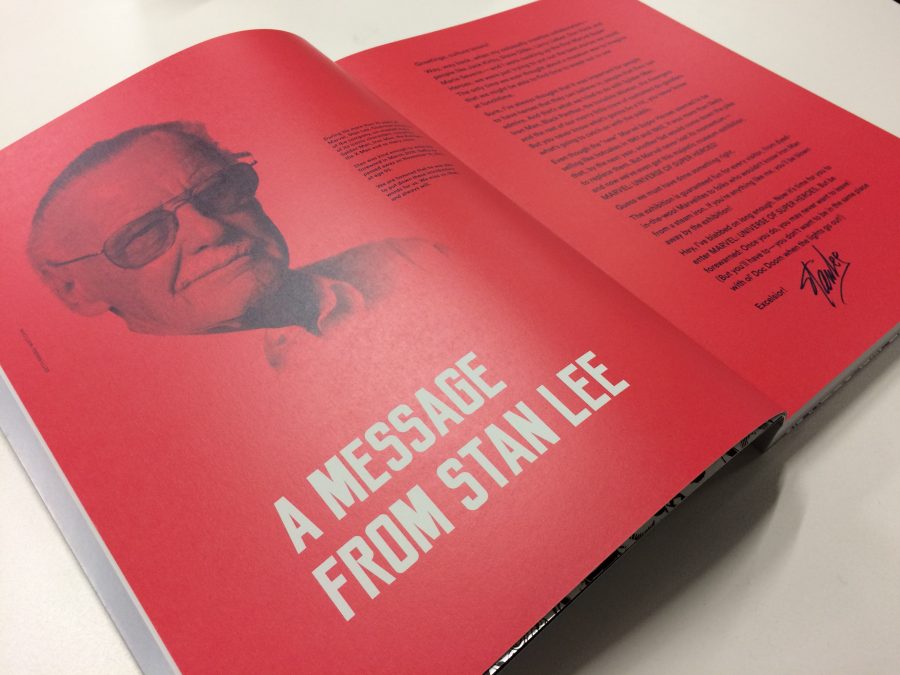 We all wish we had super powers. We all wish we could do more than we can do." – Stan Lee, founder of Marvel Universe
The book features dozens of images of the creation and realization, both in comics and films of some of the biggest stars of the Marvel Universe, including Black Panther, Captain America, Spiderman, Ms. Marvel and the Hulk, as well as in-depth photographs of the exhibition itself. Over 174 color illustration and 34 black & white illustrations can be discovered in the book's 248 pages, all printed with outstanding results on Magno Volume paper, a great choice because of its coated matt surface, that guarantees a perfect, clear contrast between text and illustration and offers the reader a great smooth haptic.
The real-world history of Marvel is skilfully depicted by featuring interviews with and articles by some of the stars and legends who created the Marvel Universe, including foreword by Marvel founder Stan Lee; author of Rise of the Black Panther Evan Narcisse; the actor Clark Gregg, who embodied Phil Coulson in countless MCU films; Ms. Marvel creator G. Willow Wilson; and Marvel's Chief Creative Officer and former Editor-in-Chief, Joe Quesada; as well as many others.
The X-Men in particular really resonated with me. It's a story about young kids who feel like outcasts. They had these crazy powers and saved the world every day, and yet the world didn't like them. The characters themselves were relatable and funny and vulnerable and going through experiences that, as a young pre-teen, I was already experiencing. " – Sara Amanat – VP of Content and Character Development at Marvel Entertainment.
If in reading this article, you're thinking to yourself "I have to have this book" then please know it's available to order at Verlag für modern Kunst.
Marvel Comics and Marvel Studio Films are not only the enduring voices of the Super Heroes themselves, but also the diverse visions of Marvel's writers, artists, actors and filmmakers. And last, but not least, it is an universe in which millions of people from all over the world escape in, dream of living there, in their world full of heroes and wishing they were one of them.