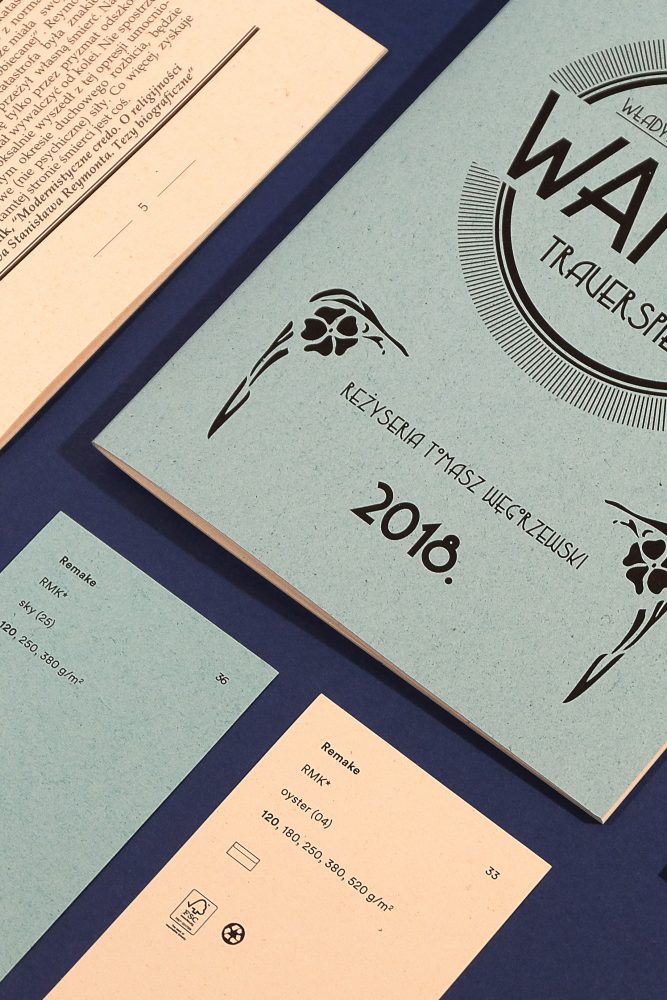 The Polish Theatre in Bydgoszcz is a public institutional theatre, run with the ideology of being open, accessible and polyphonic, offering a wide range of plays addressing the diversified needs, and preferences of its audience. Their current program includes "The Vampire", a semi-autobiographical record of writer Władysław Reymont's life, taking place in 19th century London. Portrait through the character Zenon, one can find echoes of less known facts from the writer's life: a young-age acting career in a traveling theatre in the Łódź region, as well as a fascination with spiritualism and occultism. The play illustrates the process of initiation of a beginner into the arcane of secret knowledge.
The foggy, unfriendly capital of the British Empire is synonymous with progressing secularization of the world and disintegration of the current order. The eccentric protagonists who live there experience inner emptiness and meaninglessness of existence. They feel constant mourning for what may never have been their experience. The old symbols and myths revitalize in the hope of restoring the anticipated fullness of life.  – reads the theatre program.
The program of the play is designed by graphic designer Joanna Bagnucka in an Art Deco style, iterating the era the play takes place in. Deco combines elements from Avant‑Garde art, Futurism, Expressionism, Cubism, and Constructivism, and was originally born as the bridge between Art Nouveau and abstract Modernism. The use of "speed whiskers" or parallel stripes and all caps sans serif typography with both hard and round details are known characteristic of the Deco style. Bagnucka utilized both of these design details in the program design with charming results.
Printed by Pergama Wojciech Lewan on a revolutionary up-cycled paper Remake Sky and Remake Oyster, both exclusively available at Europapier, the strong graphic design creates an appealing contrast with the softly textured paper.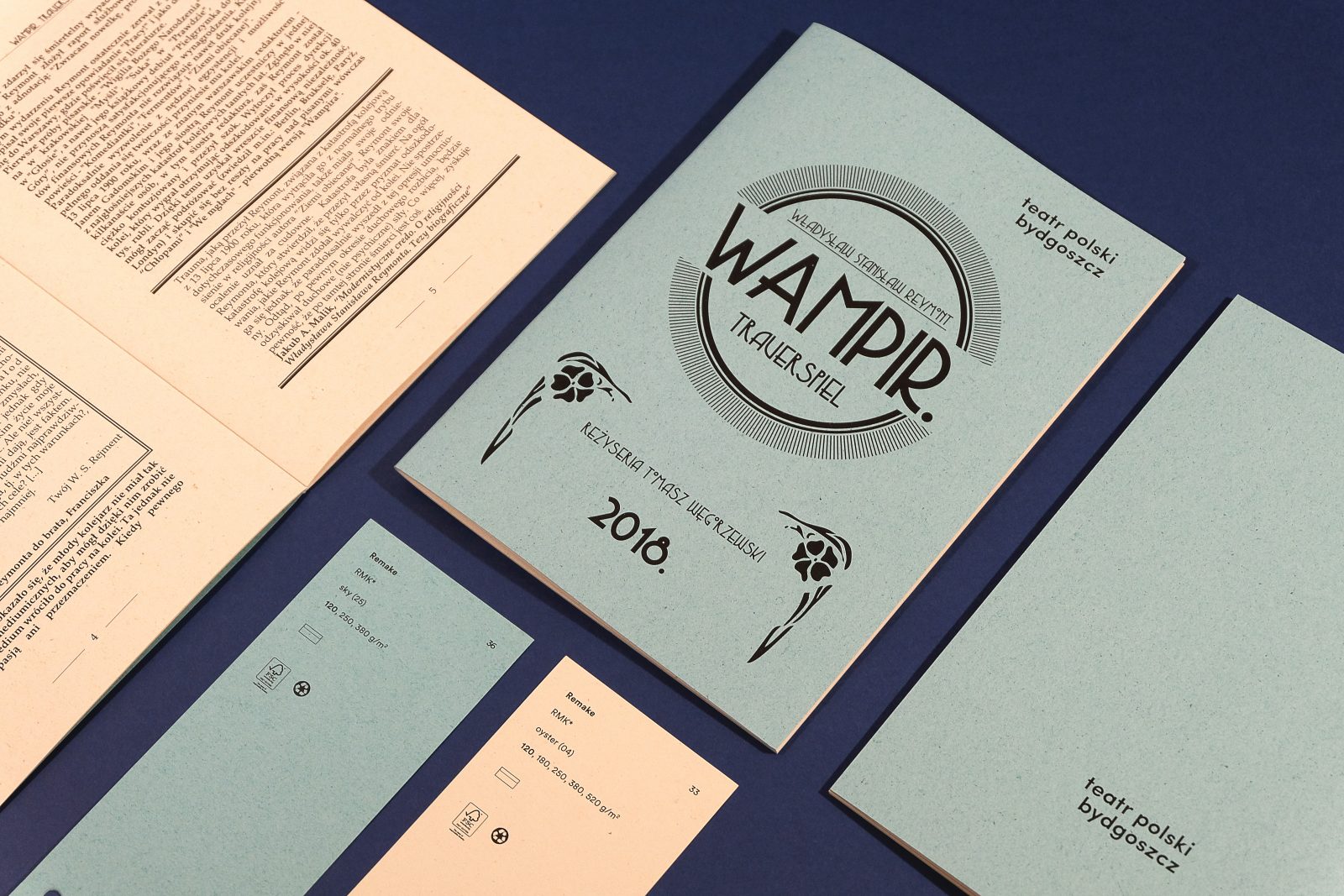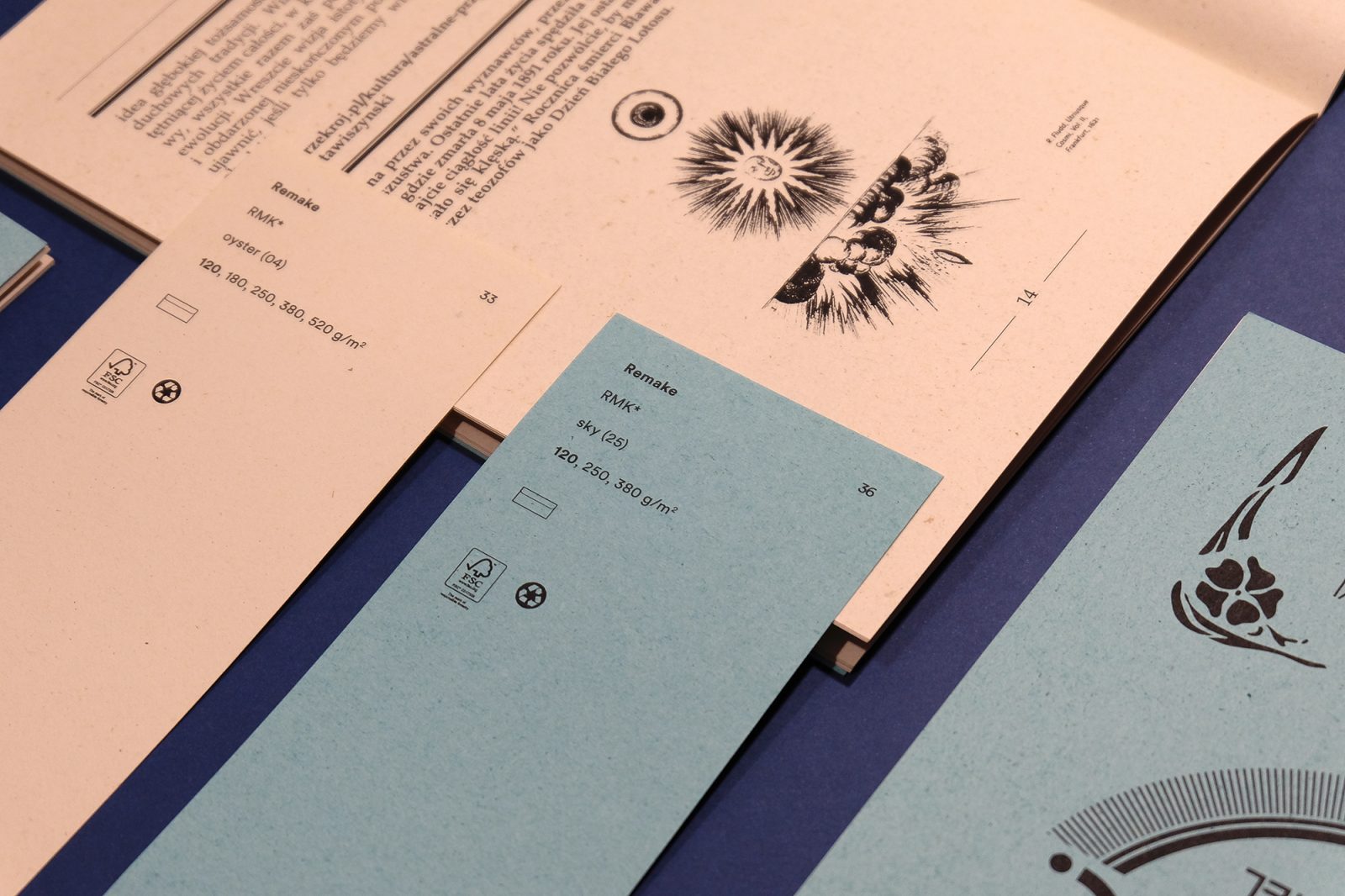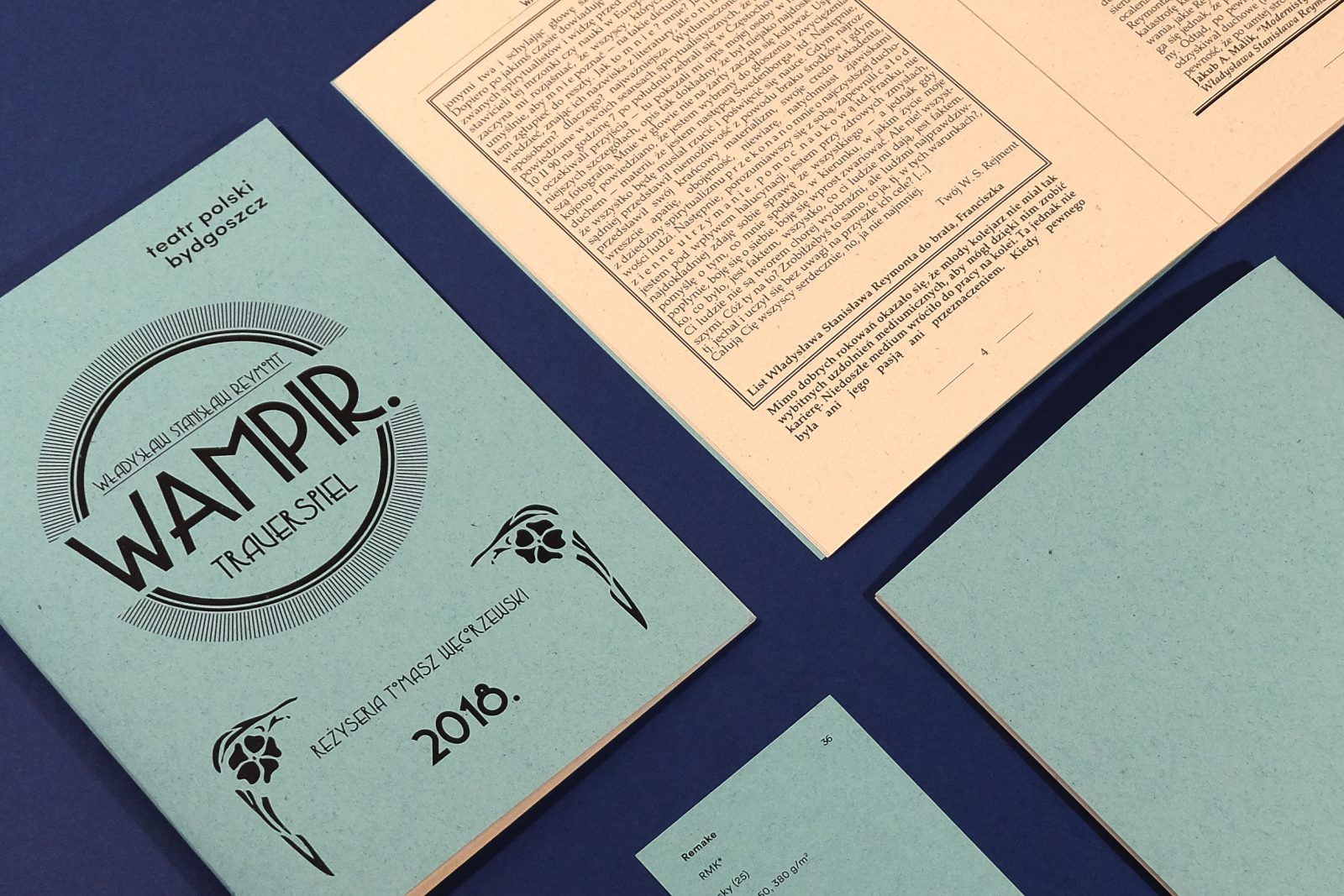 Images © Pergama Wojciech Lewan