As hard as it is to believe, we're now living in 2021 and already about to roll into the last week of January. Does anyone else feel the time is moving at warp speed these days? Anyways, whether you feel each day is passing by at recond speed, or the hours are creeping by more slowly than ever, staying organized can help tremendously to keep your mind calm and at ease. 
To help you keep yourself and your family on schedule and in sync this year, here are three beautiful, and practical, calendars for your to track your time in 2021. Each calendar celebrates design and paper in a unique way, from the smallest details of typography choices and clever concept ideas, excellent execution in printing and finishing options, to the paper choices, while focusing on creating a calming effect. These three calendars help you keep organized – both physically and mentally – in 2021, and they do it in style!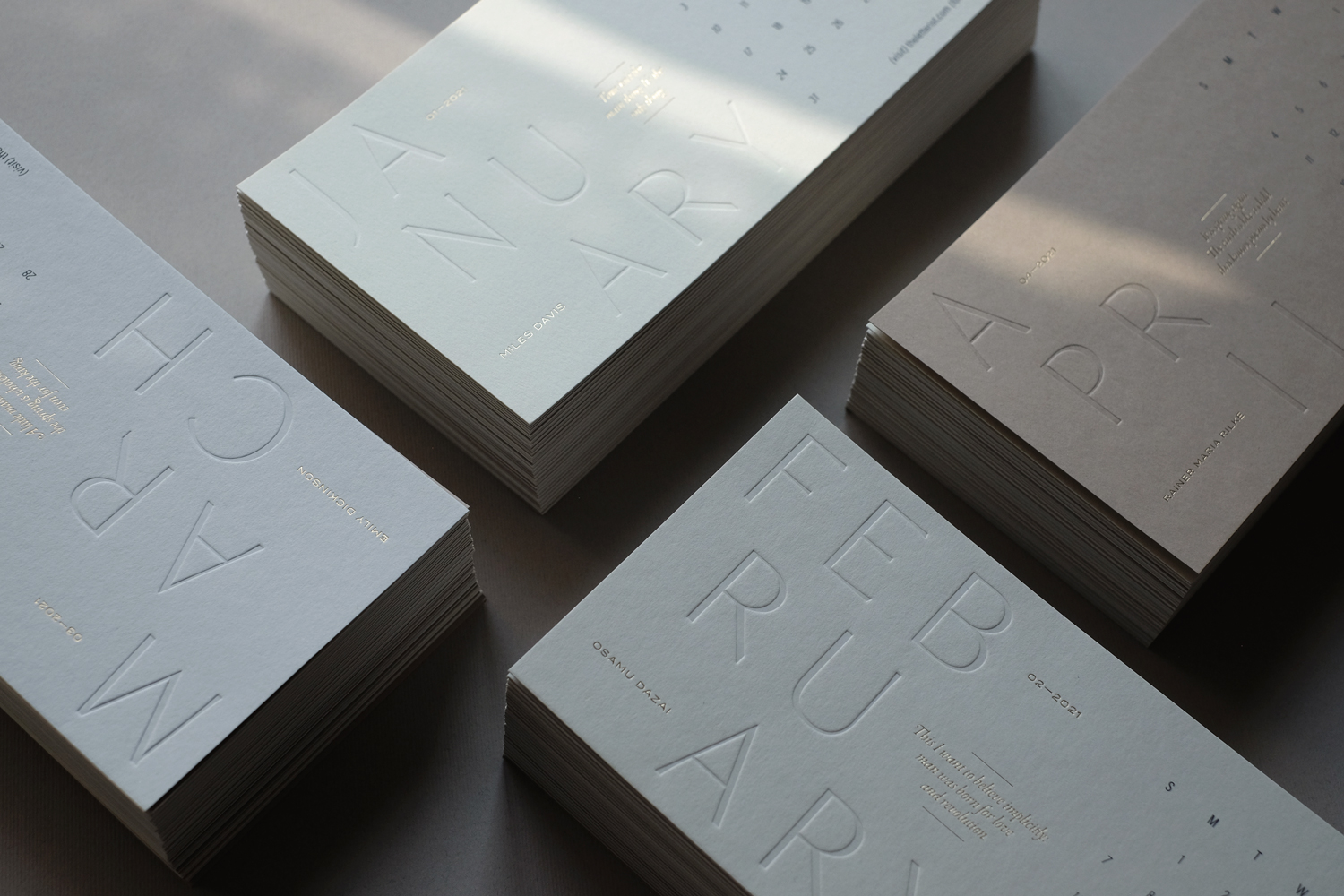 Minimal LTRST desk calendar for 2021 is blind debossed on Color STYLE Fresh papers
A neutral palette, blind debossed months, screen printed dates, and gold foil-stamped quotes from some of the greatest artists, poets, and philosophers in history – the Twenty Twenty-One calendar by The Letterist is pure Love on Paper. The visually minimal calendar rests on a custom made taupe acrylic stand. The calendar comes signed, wax sealed and wrapped in a slick black sleeve, making it the best present you can gift yourself right now.
The calendar is beautifully printed in blind debossing and screenprint with gold foil details. The Letterist choice of papers are some of our favorites from the Color STYLE Fresh range – Cream, Cream Grey, Light Grey, and Macchiato Brown. There is also a single insert on Glama Basic 110 gsm, while the custom sleeves used in their packaging are made of Remake Midnight 250 gsm. All papers are exclusively available at Europapier Group. Purchase your own LTRST Calendar 2021 here.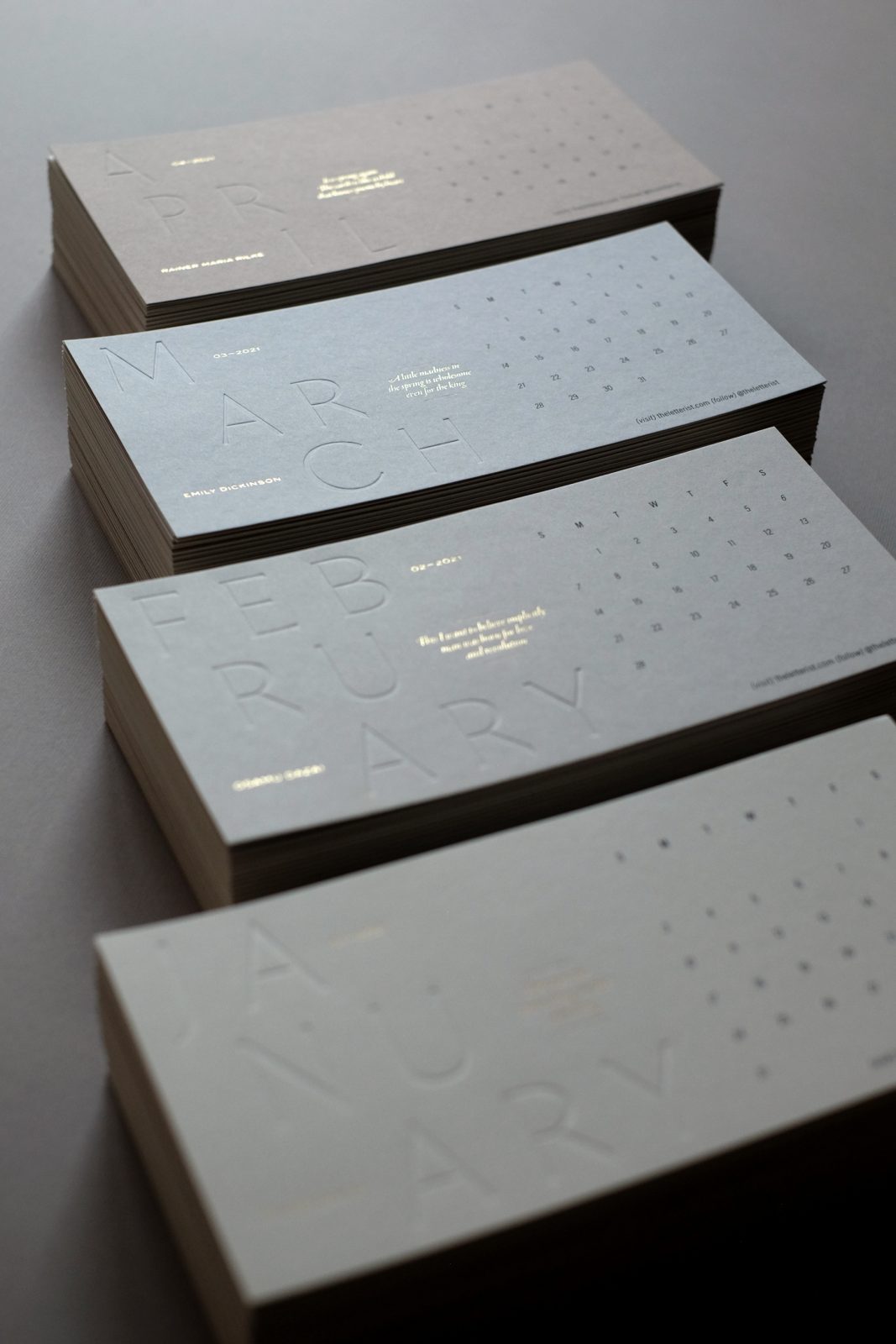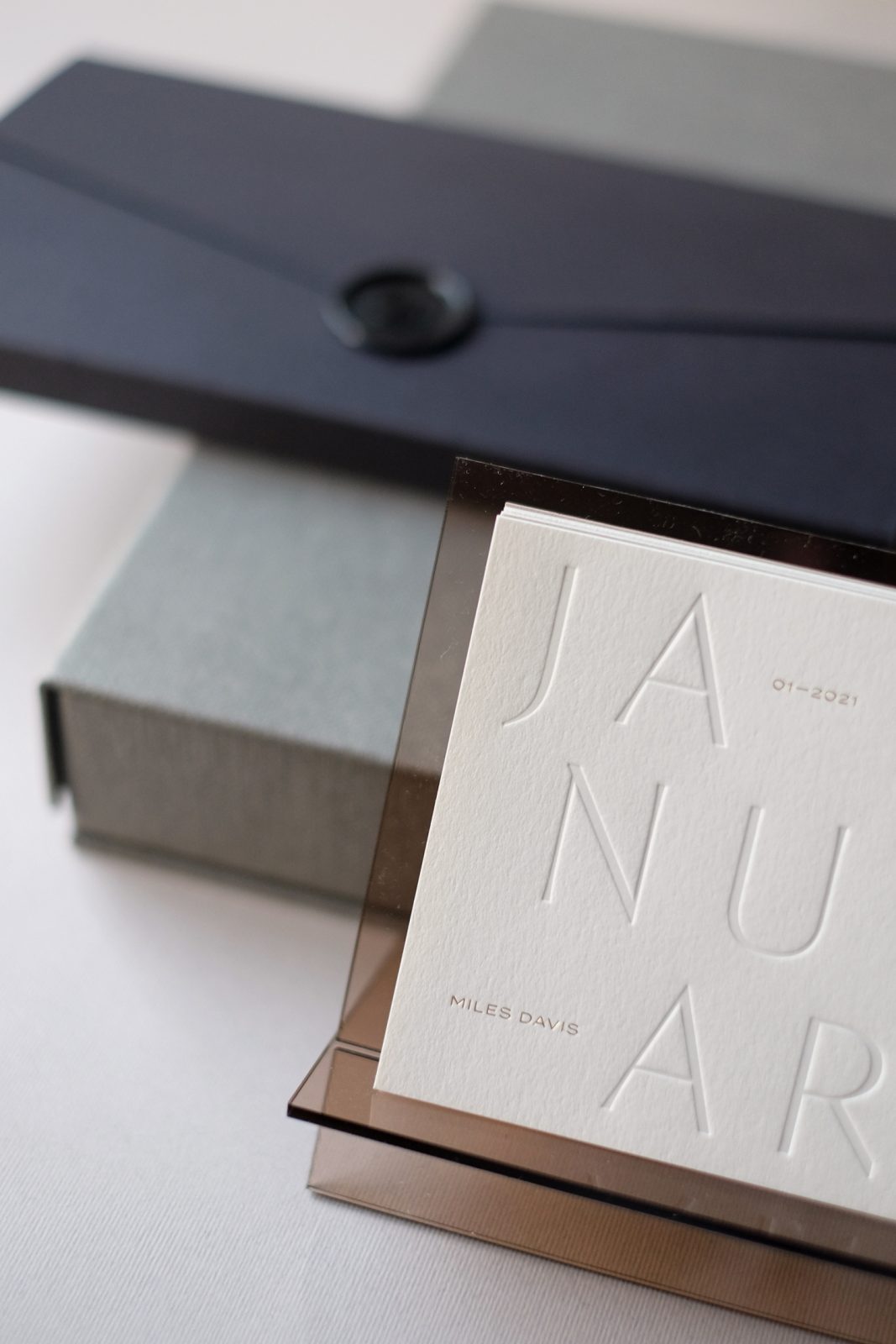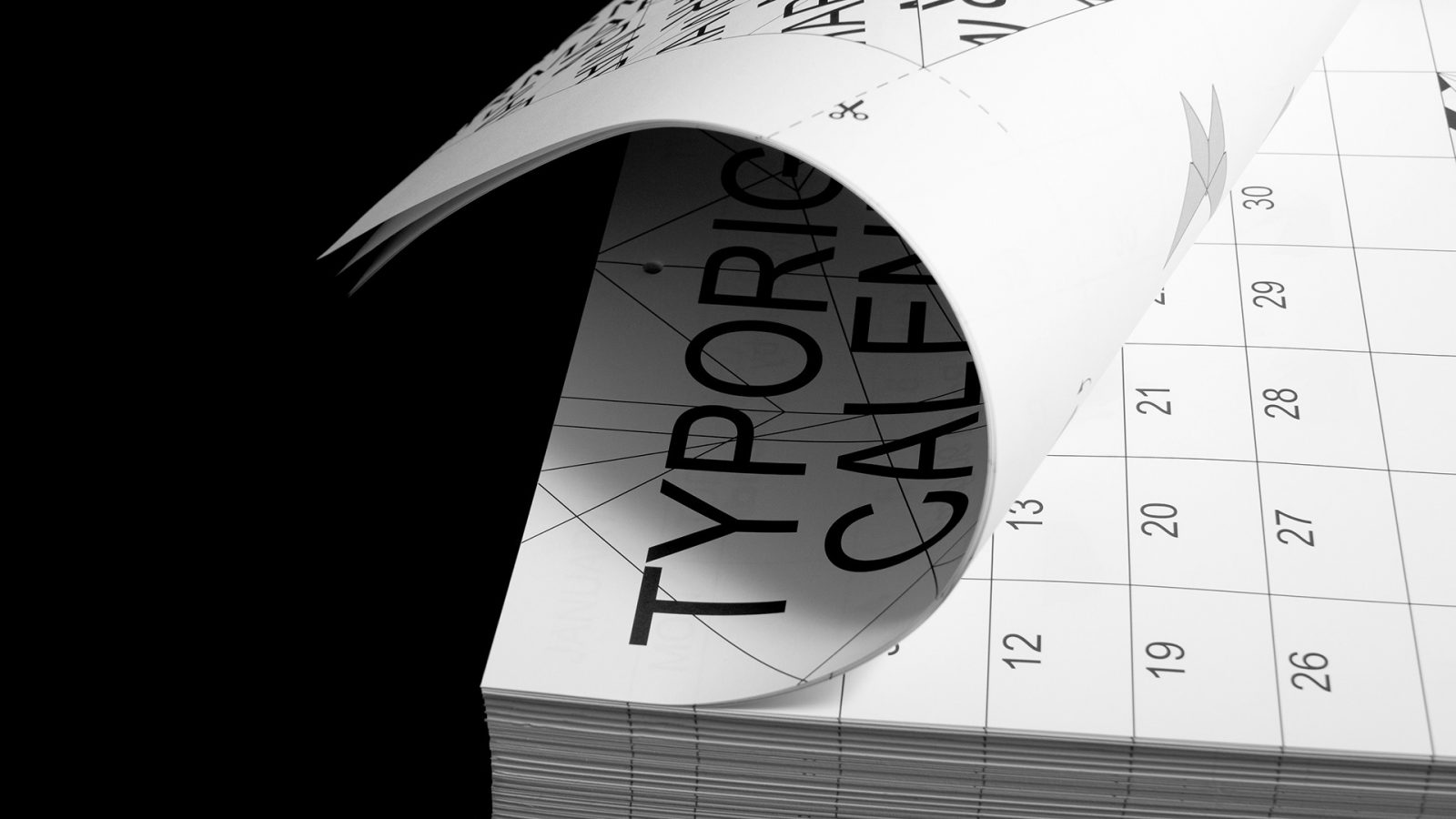 Typorigami Calendar 2021 invites the user to play, with each month including a new origami to try
The name of the Typorigami Calendar 2021 by the de-form studio explains exactly what the concept is. Combining the love of typography with the fun and calming effect of origami play, the Typorigami is a stylish, black and white wall calendar that repurposes itself after each month has passed.
"This year all of us have struggled a lot. In many people's lives, the pandemic caused lack of work, financial issues, physical or mental health problems, or total social isolation. We try to be optimistic but know, we should be patient in this situation. Every year we design a calendar that tries to reflect on the exact months, but now we really don't know what will happen next year. With the origami-inspired Typorigami 2021, we invite you to play and practice patience", deform studio writes. The black and white Typorigami Calendar 2021 is printed on Pergraphica® High White Rough 90gsm paper, exclusively available at Europapier Group. You can purchase your own Typorigami calendar here. The calendar is also available at the following spots in Budapest: ISBN Books+Gallery, raktaar, or The Garden Studio & Café.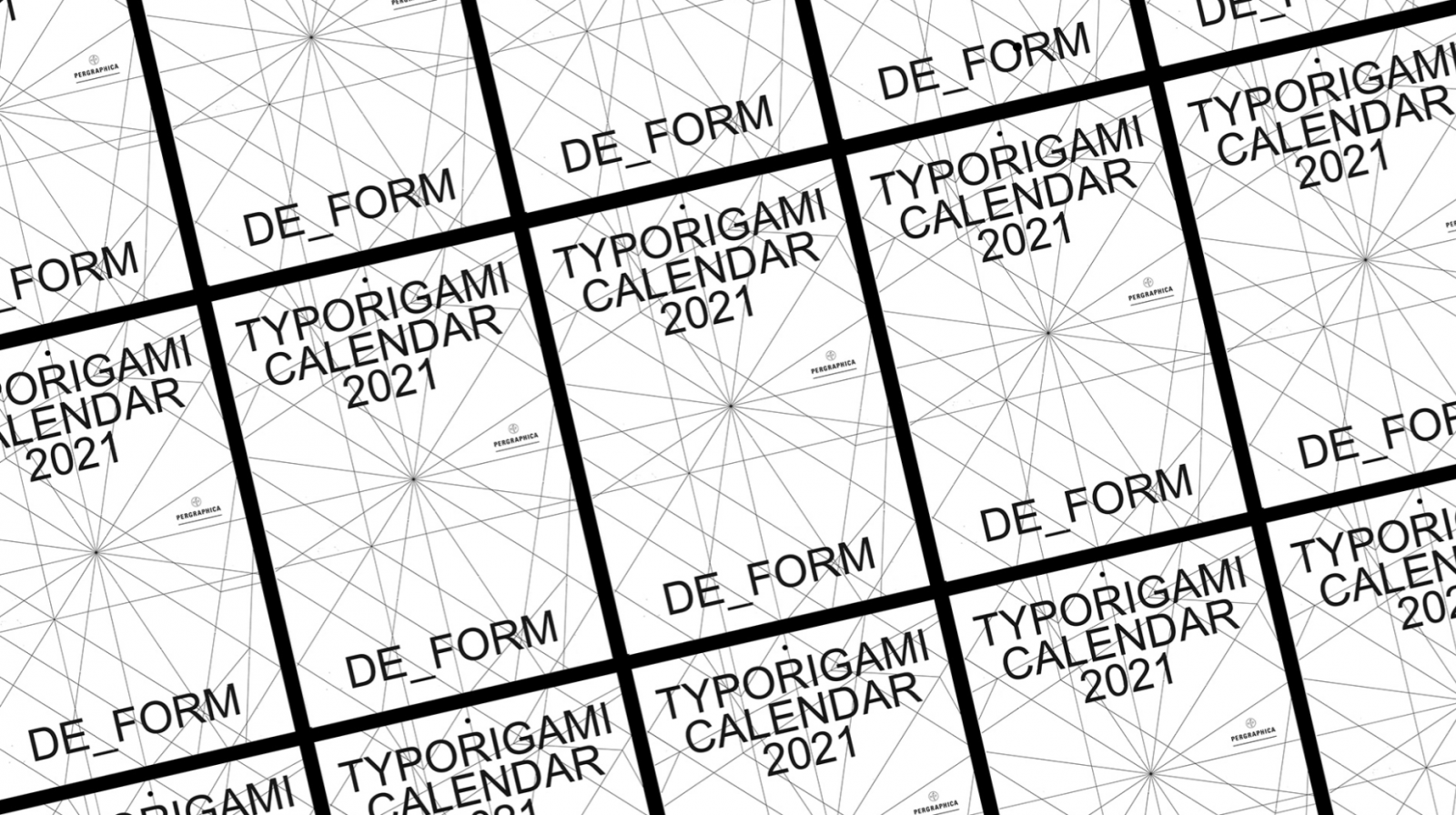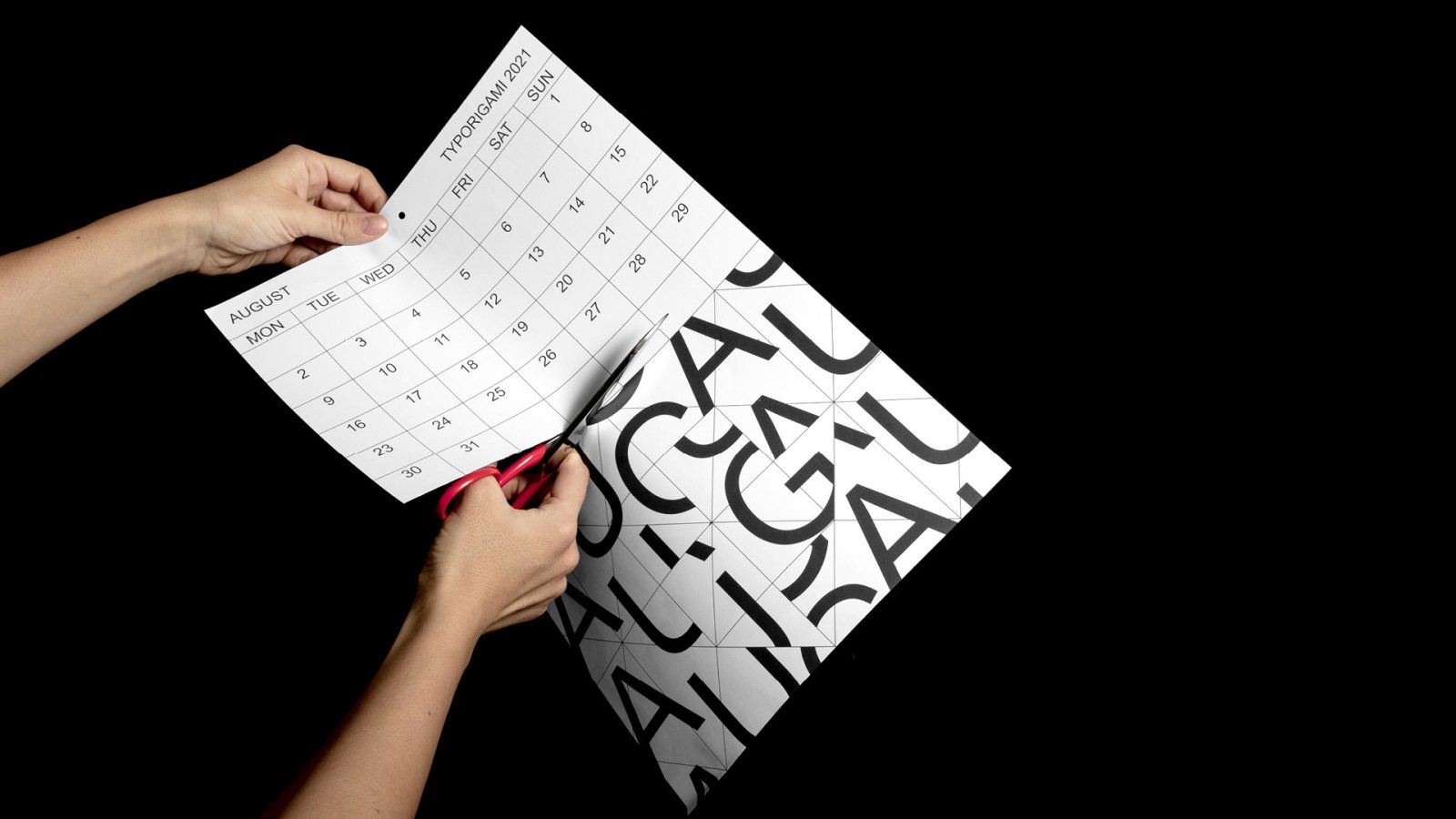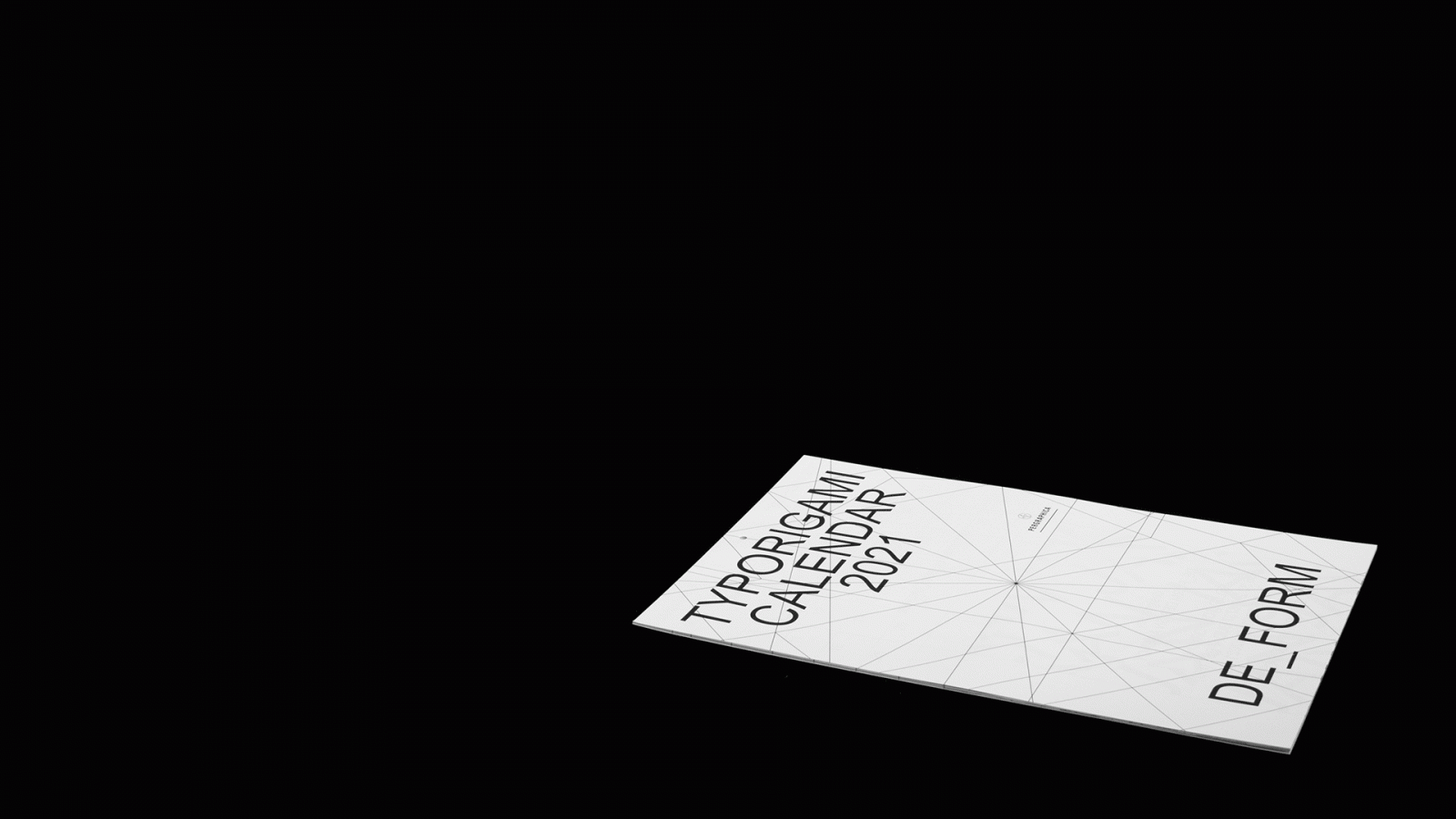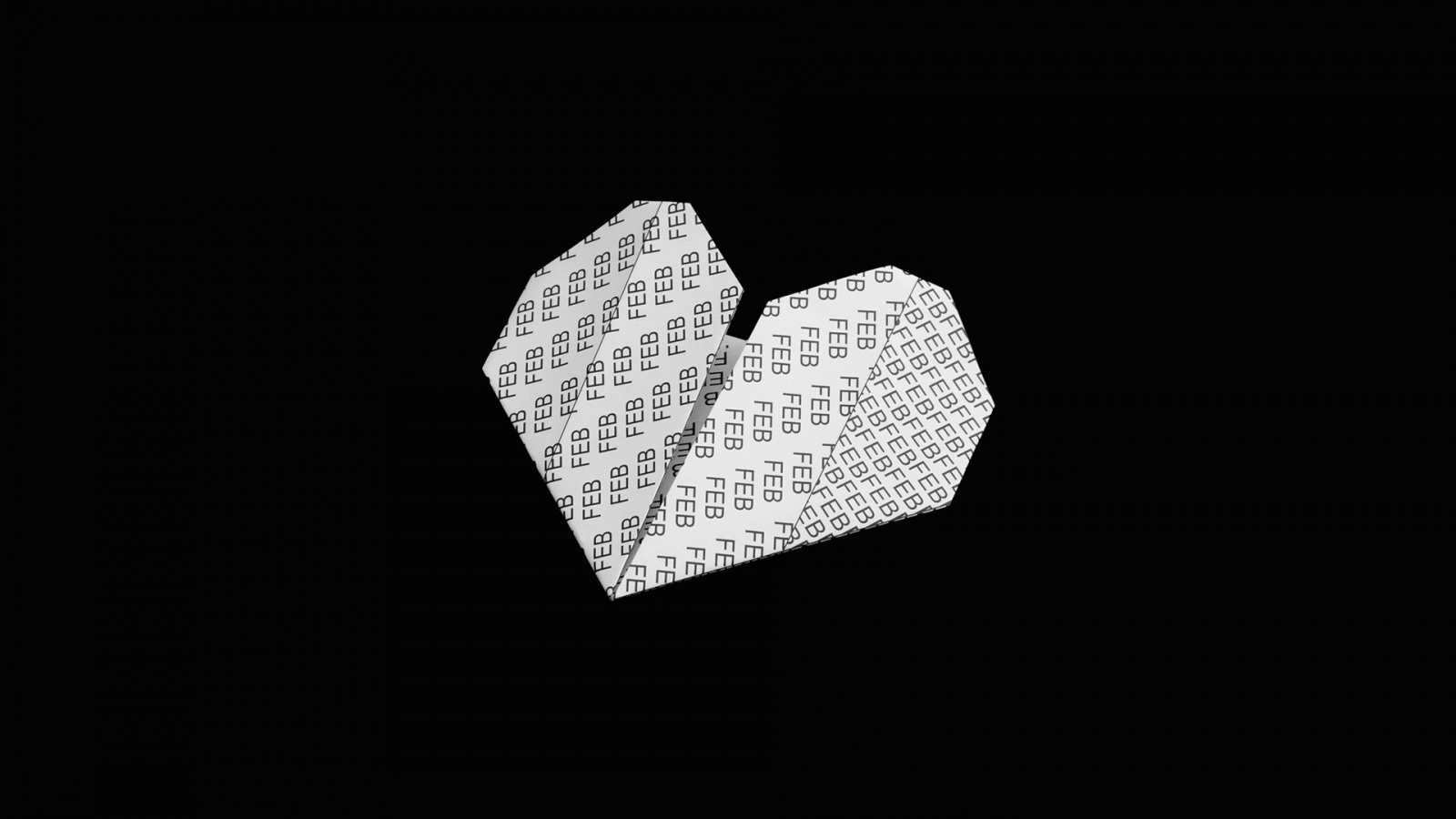 The multi-color Munken Agenda 2021 raises awareness of mental health and self-care, printed on beautiful Munken paper range
In this year's Munken Agenda edition, Arctic Paper worked with graphic design students from Chelsea College of Art and Design in London (each year Arctic Paper chooses a new entity to work with). The students wanted to raise awareness of mental health and give us tools to make self-care part of our daily routine. With this in mind, they developed the theme "The Power of Colour", since color has the power to improve our mood and help us cope with stress. As a result, a rainbow-colored agenda was produced with various tools and tasks to track and improve your mood – something extra important in these times.
The 2021 Munken Agenda cover is made of Munken Pure 400 gsm, with Munken Kristall, Kristall Rough, Polar, Polar Rough, Lynx, Lynx Rough, and Pure 120 gsm inner pages. The Munken range is exclusively available at Europapier Group. Order your own Munken Agenda 2021 here now.