I've learned to recognize the stylish designs of TSTO, a Helsinki based design agency. With clients such Artek, Nokia, Levi's and Helsinki Design Week you can't but see their works around the city, from bus stops to magazines. They are known for the passion and hands-on attitude they put into their work, with great attention to detail and special emphasis on typography. All this sets them above the rest in the field.
On my current yearly trip to my northern homeland of Finland I wanted to show you some of the best that Finland can offer in the world of design and paper. From up-and-comers to design veterans, design agencies to paper shops, I'm proud to show you the hand-picked few. We'll start things off by getting to know TSTO. Established in 2010, it has been the hot and trendy agency where clients flock when looking for a fresh and edgy new look or campaign. You can not doubt the talent of the six founding members: Johannes Ekholm, Jonatan Eriksson, Inka Järvinen, Matti Kunttu, Jaakko Pietiläinen and Antti Uotila, with the impressive list of clients they've managed to keep happy in the last few years. After winning multiple awards and one of the founders publishing a book titled Graafinen Suunnittelu (Graphic Design eng.) last year that was hyped by the press as THE manifest of a generation, they haven't gone unnoticed by anyone!
TSTO is a graphic design agency focusing on visual concepts and art direction. Their way of approaching a task is taking it apart to its essentials, and then building it up again in a new way that best serves the purpose. The delicate balance of focusing on the whole, with attention to detail is what brings the designs to a different level, above many others. Their works are recognizable by the bold colors, great photography and the use of it and the numerous custom-designed typefaces they often incorporate into their designs.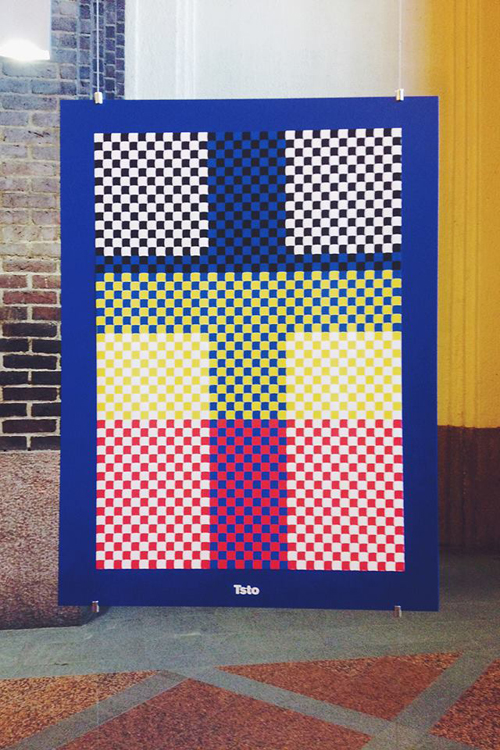 Their latest works include this poster they've designed especially for the Poster Exhibition which was part of the Beyonderground festival of graphic joy and creativity that took place in Helsinki over the last weekend. The poster can still be seen at the Central Railway Station in Helsinki. This is one of the more rare designs by TSTO where text or typography has no say in.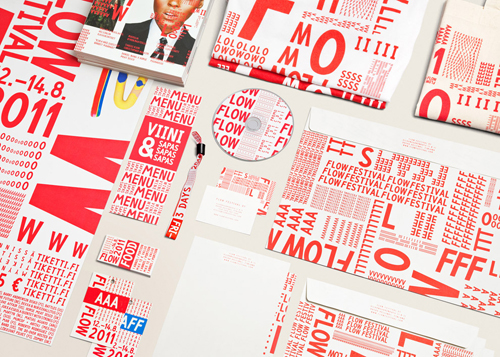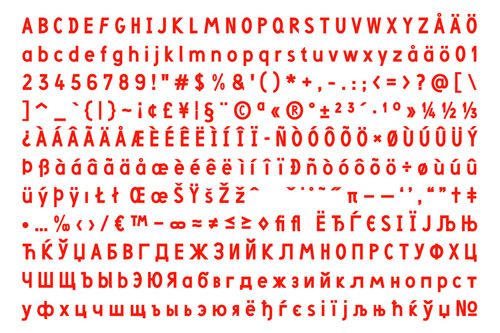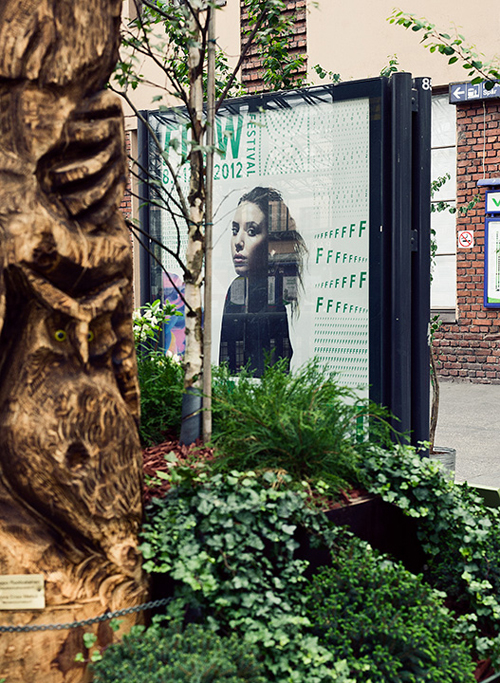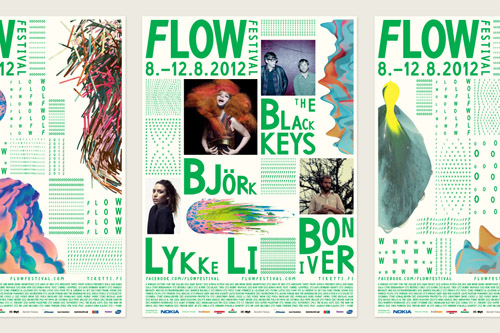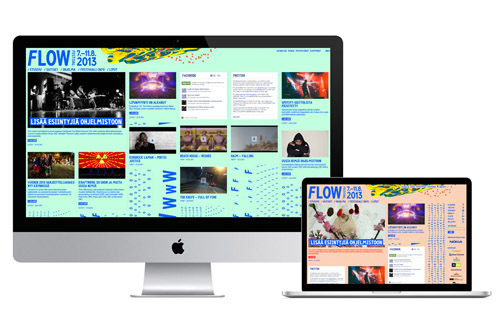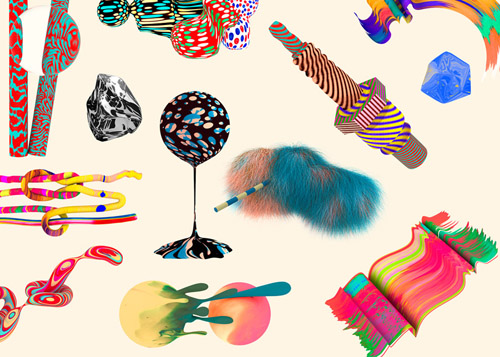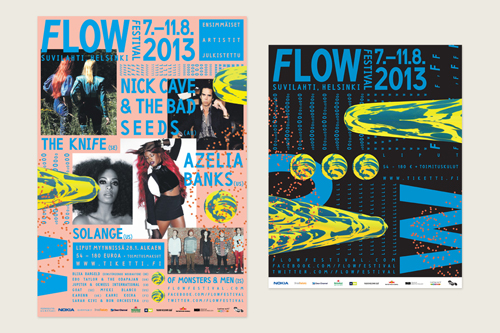 TSTO is also responsible for the identity of Flow Festival – the Leading Music Festival of Urban Music in Finland that takes place in late summer. Based on the idea of the festival crowd as an urban tribe, united by the metaphorical mantra of visual wordplay. The custom-designed typeface is influenced by contemporary Central European trend of postmodern craftmanship. The design has been used three years in a row with some alterations. Each year has its own eccentric theme: the first being "mantra", the second "basic elements" and the third "emotions". TSTO is also responsible for this year's identity which will be revealed any day now.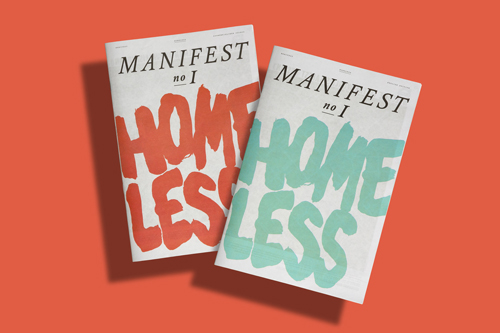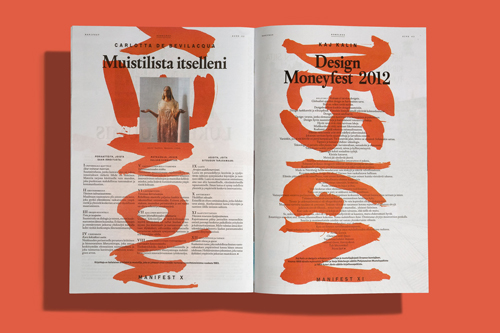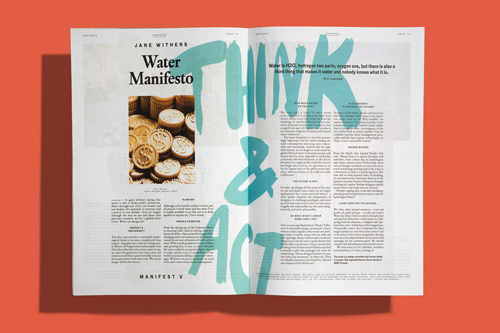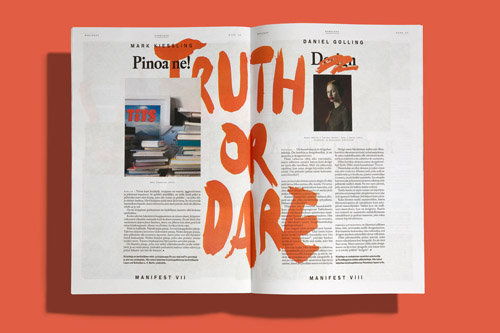 Manifest is a collaboration between TSTO and ARTEK for the World Design Capital Helsinki that resulted in a 48 page bilingual (Finnish/English) tabloid format publication, which was distributed in Helsinki, Stockholm, London, Berlin, Milan, New York, Tokyo, and Sydney. A great example of the use of different typography as an illustration, common in the TSTO designs.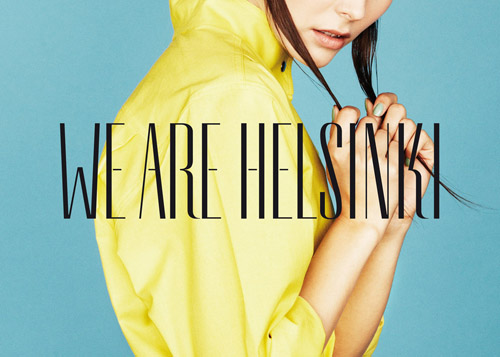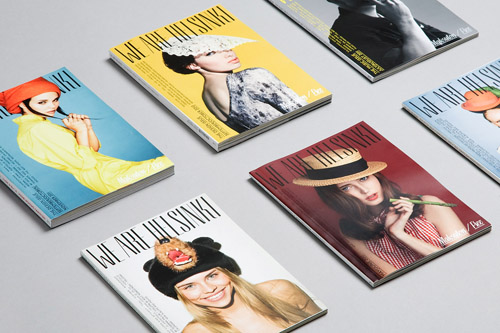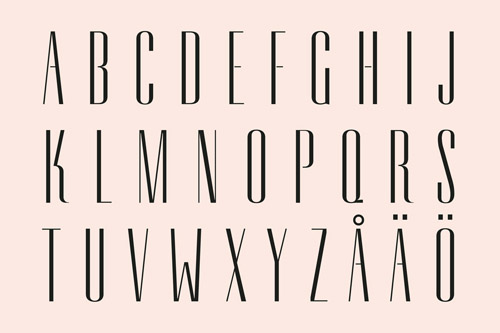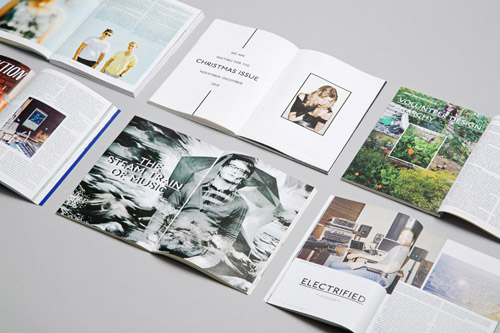 This is a magazine I used to read regularly, We Are Helsinki is a bio-monthly magazine with themes like style, music, food, nightlife and culture. TSTO is responsible for the stylish outlook and design of the magazine as well as some of the content. I especially love the sleek and modern typeface they designed for the cover title.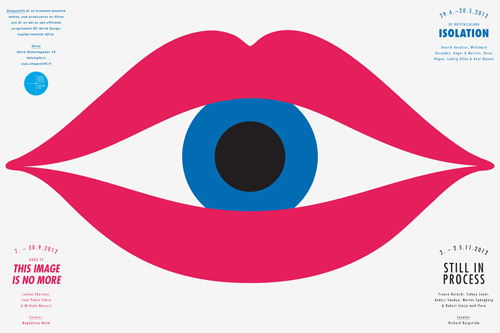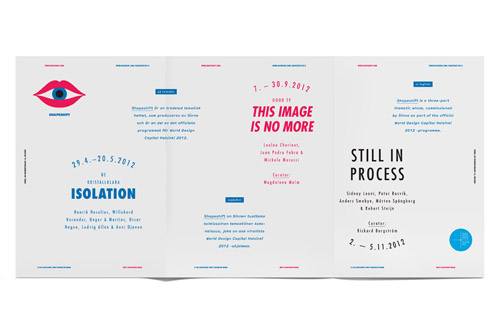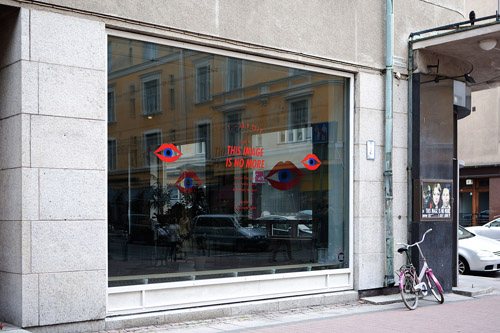 Gallery Sinne in Helsinki is among the long list of clients of TSTO. They were responsible for creating a new visual identity for their multidisciplinary series of exhibitions titled Shapeshift, that evolved from the concepts of seeing, hearing and speaking into an Esher-like transformation from an eye to the lip. Very conceptual and minimalist, but effective.
This was only a fraction of the works done by the talented designers at TSTO, if you are interested in seeing more of their works, visit www.tsto.org or their facebook page.
All photos © TSTO