Michael Dolejs, MA Graphic Design student from Pilsen, Czech Republic, focuses on designing user interfaces, icons, branding & print. As a design school assignment, he re-designed one of the most notorious paper currencies in the world: the US Dollar. The bank notes that everyone knows, got a fresh and graphics to look in the hands of the young creative.
The US banknotes have essentially been the law of the land since the United States transitioned from a coin in the mid-1800s, undergoing a slew of small alterations over the years in an effort to prevent counterfeiting. However, although details such as engravings and fonts have transformed, the common greenback hasn't changed much from past iterations. Sure, the bills are iconic and world known, but they're also some of the most conventional and uninspiring in existence. Michael Dolejs concept re-imagines the next generation of US banknotes, an alternative version in the context of the current technologically advanced world.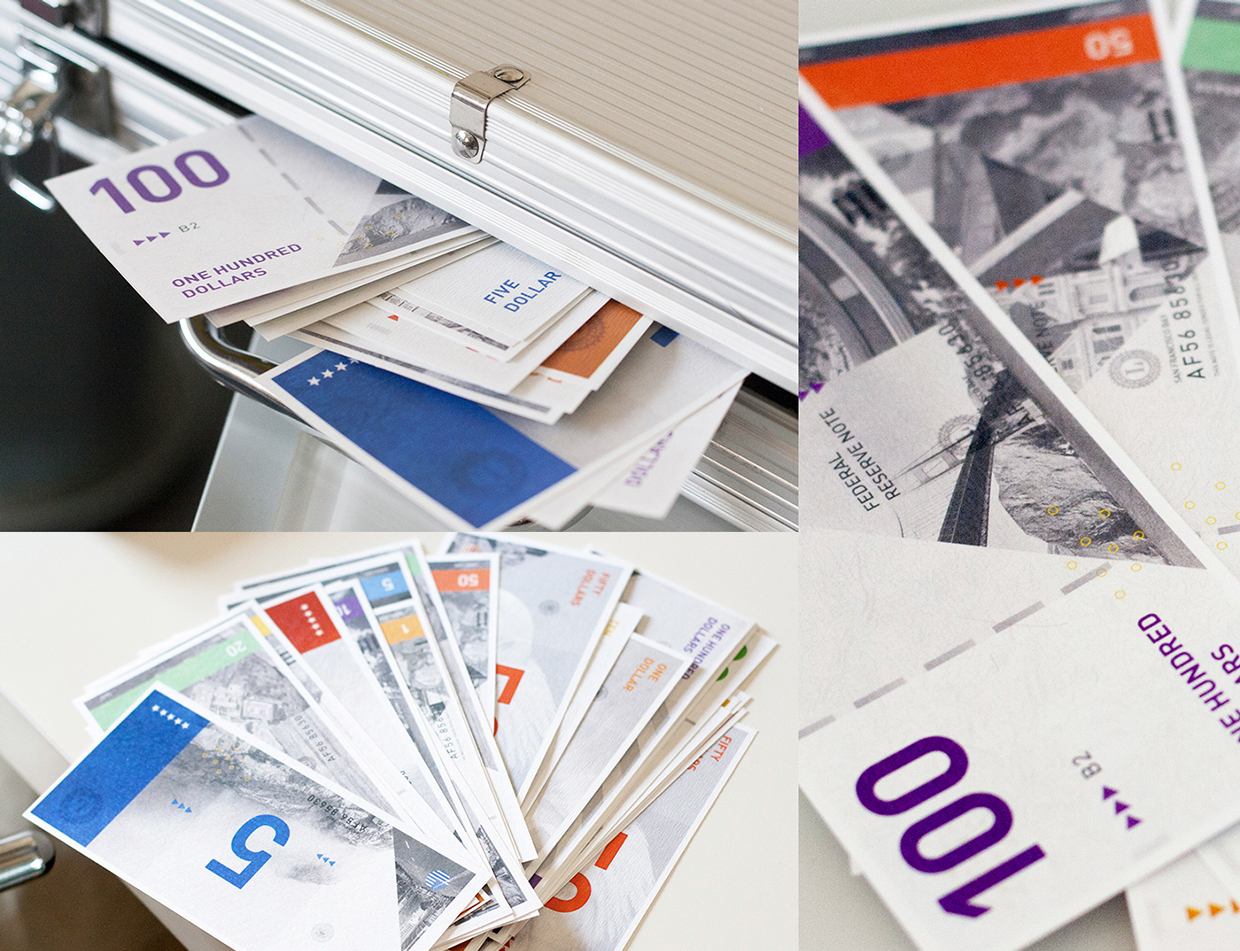 Dolejs's goal of the redesign was to create an alternative look of the current American Dollar banknotes, which would be more inspired by each US State, just like on the Euro. He aimed to create editions of banknotes with technology companies in the San Francisco area, that changed the way we communicate and that deserves some recognition. The illustrations used are combinations of all the important companies and city landmarks together in harmony, but the same principle can be applied to different states as well. The banknotes are divided into three sizes and have numerous security elements, that are necessary in order for them to be functional. The colors were chosen to be memorable and recognizable at first sight. All notes are sharing the same elements while keeping each unique.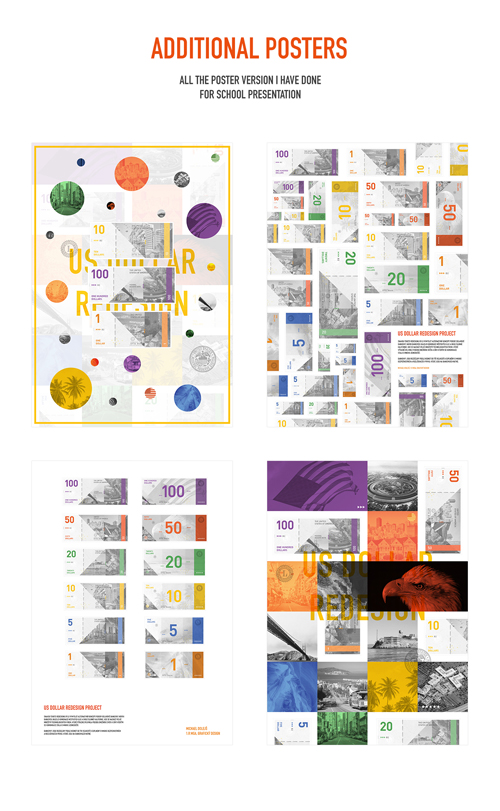 Images © Michael Dolejs