Paris Fashion Week is well underway and (paper) fashion fever is catching up with us, too! London based design studio Logical Art has come up with these eye-catching paper necklaces called Air Tattoo. The necklaces are handcrafted using eco-friendly paper that is ultra durable despite its delicate profile. Although these tattoos are not the permanent-type, they will definitely make a striking statement.
Air Tattoo is a collection of wearable art pieces for decorating your body or clothes. It enables you to wear a beautiful delicate drawing as a piece of jewellery. There a four different designs to choose from: Hexagon, Vine, Dew and Geometry.
"On a sunny Sunday we were shopping and chatting about fashion, we suddenly came up with an idea that it would be great to decorate body with artistic drawings but not tattoo. When you wear clothes, tattoo will be hidden. We wanted to design something that can decorate the surface of both body and clothes. Then we began to create countless drawings and pick the best, convert them into wearable pieces," the designers Hanhsi Chen & Yoo-Kyung Shin explain the story of Air Tattoo.
Logical Art chose to use paper in their designs because it keeps the quality and feel of delicate drawings. When finding a type of paper that keeps all their needed qualifications such as soft texture, lightweight and beautiful tension, they had no need to look any further. The paper is very strong, water-resistant and tear-resistant, very reminiscent of leather, but of course vegan and eco-friendly. Apparently the more you wear the accessories the more leather-like looking it will be. Check out the video below about the studio, the process and the product. Very inspiring!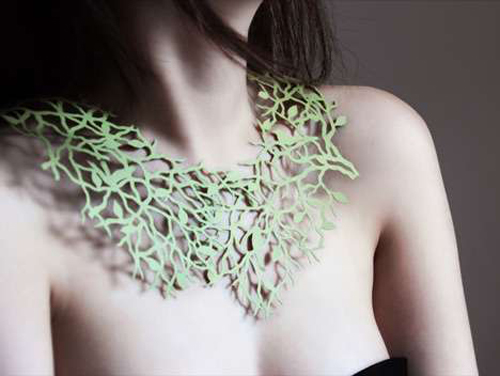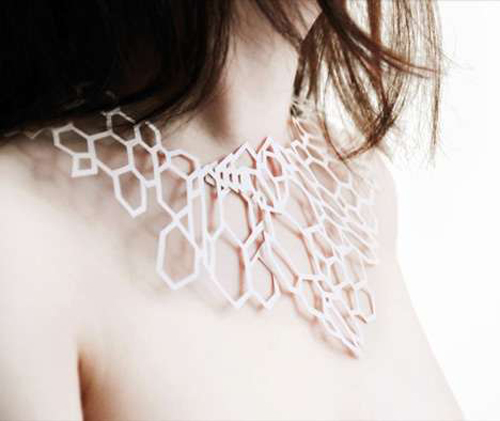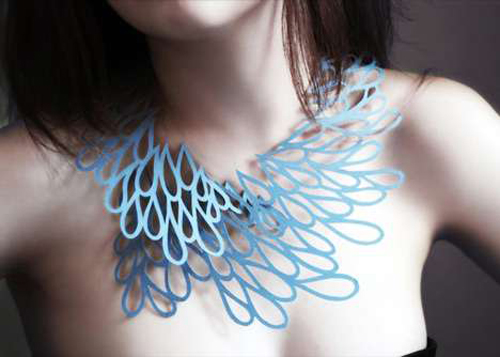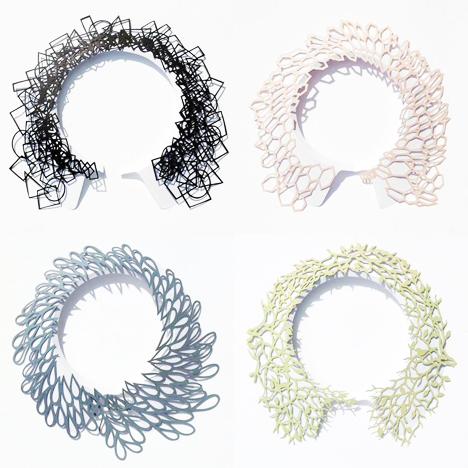 Logical Art website (where you can order the product)
Photo courtesy by Logical Art