Converted of an old student hostel, the 25Hours Hotel Vienna, is a quirky boutique hotel designed by the German firm Dreimeta, in one of the most prominent locations of the city, right next to the largest museum hub of Europe, MuseumsQuartier. The circus-themed complex offers the basic hotel facilities and a rooftop lounge bar that has become the meet-and-greet of the in-crowd, with a decor that sets it apart from the other hot spots of the city. 
Visiting 25Hours Hotel might be a bit overwhelming if you are expecting your average hotel visit. It's the amazing entirety of everything: quirky circus themed painted murals that graze the walls of every room, the one-of-a-kind design furniture from tables made out of suitcases and swinging armchairs, that are only out-shined by the spectacular and unique view of the city, which by the way you can enjoy while taking your bath at your very own balcony bathtub. Maybe not for these winterly months but definitely something to think about under the hot Viennese summer sun. Each room is a slightly different, so every stay has it's own charm. The bright colours, textures and crazy objects guarantee a memorable experience, together with a four star hotel services.
Unpretentious and cool, two words that perfectly describe the 25Hours Hotel experience and atmosphere. Obviously designed to offer something you can not find elsewhere, you find yourself mesmerised with a childish enthusiasm. With so many special features, it's a riot for the senses and we can only recommend for you to see it yourself. If travelling to Vienna why not spend a night among the freaks – circus freaks I mean, or as a local, if you haven't already, make sure to check out the "Dachboden Bar" (Attic Bar) on the top floor. The views alone are worth it, and you just might find me there sipping on a bright pink cosmopolitan. Get your freak on!
Ps. check out the photo booth in the lobby! So much fun!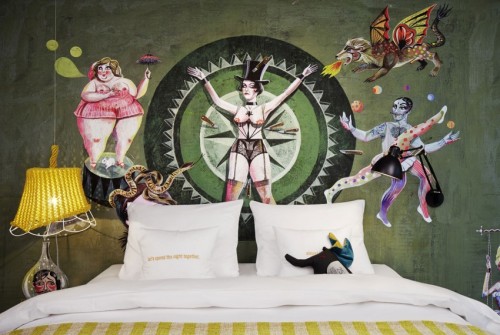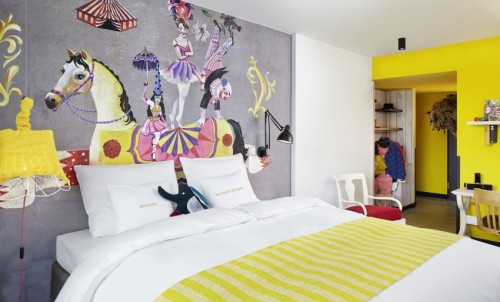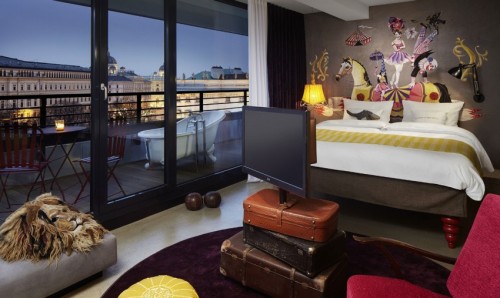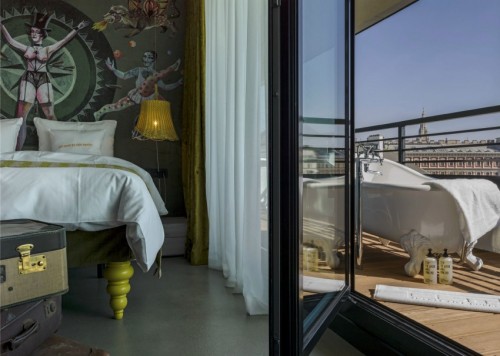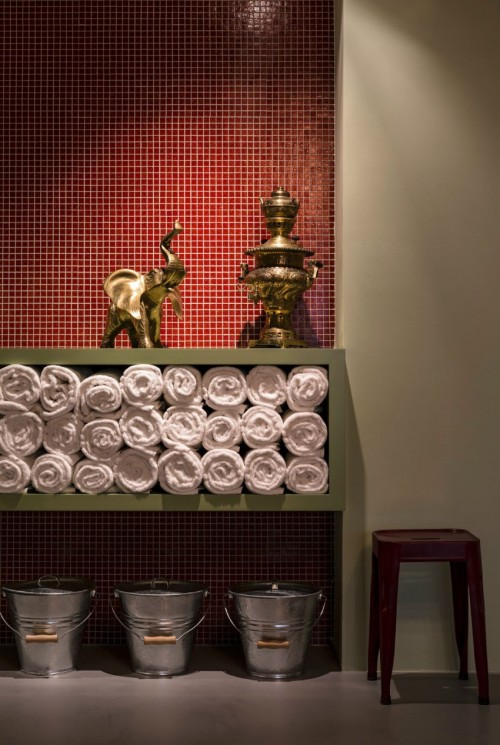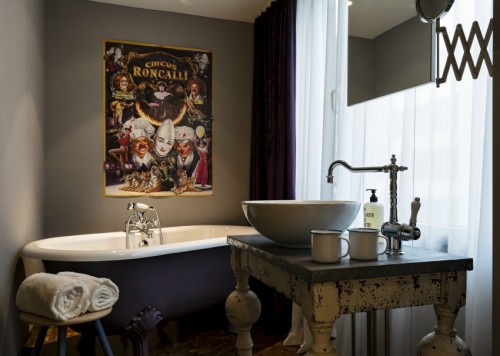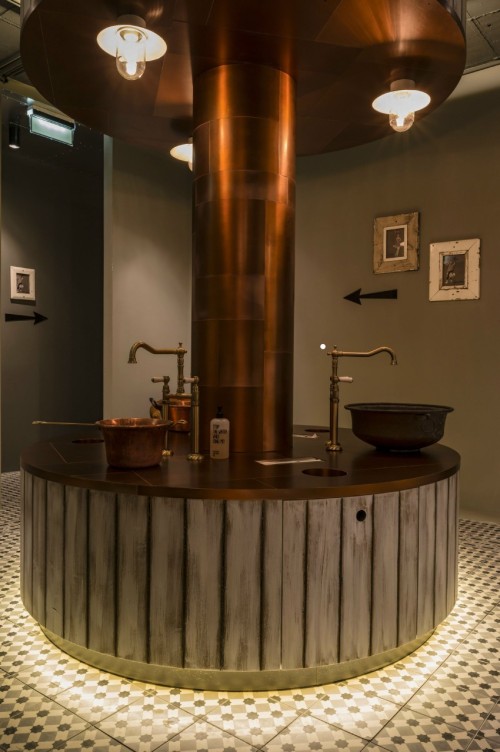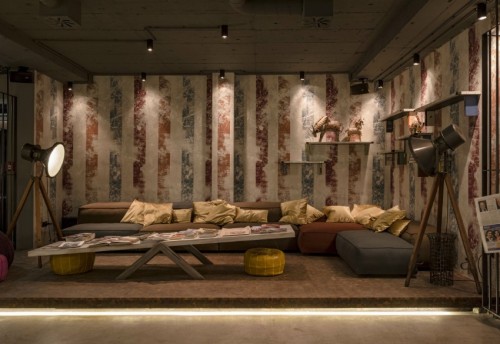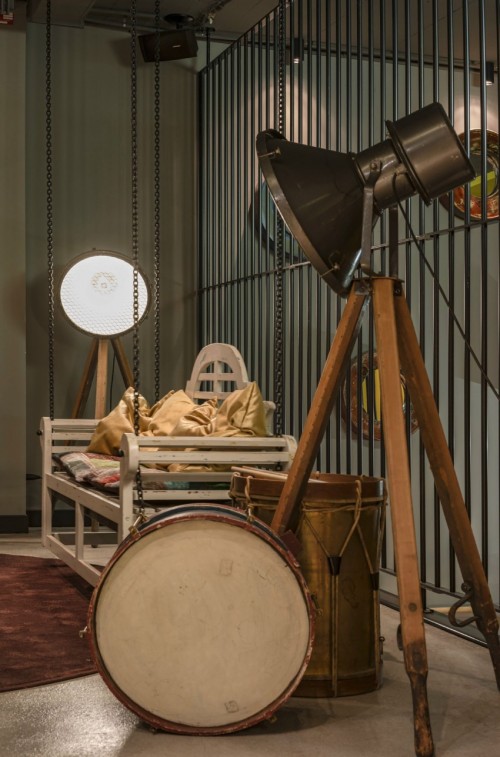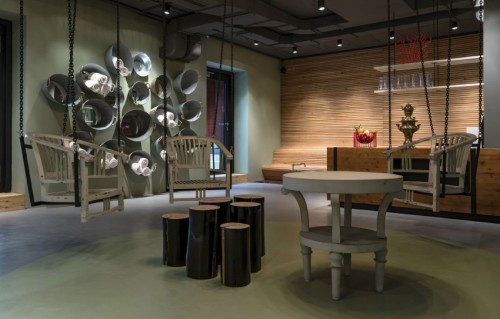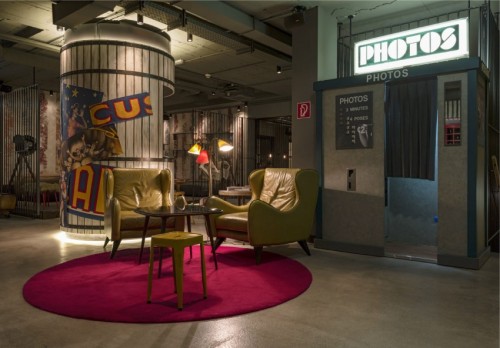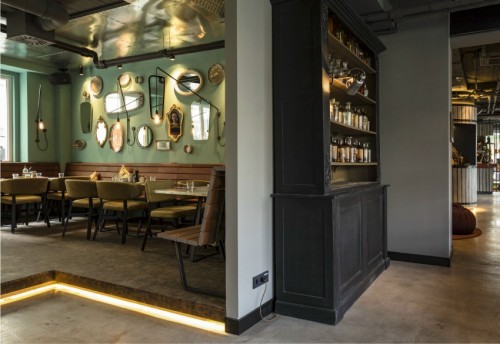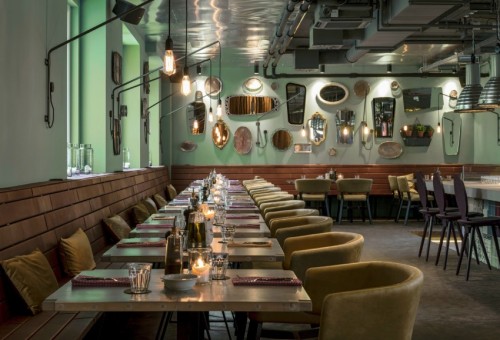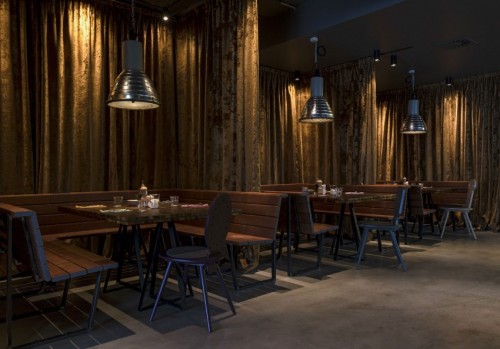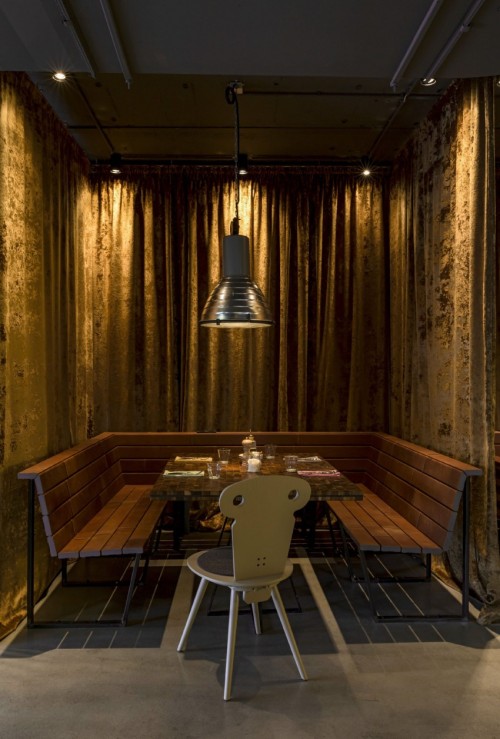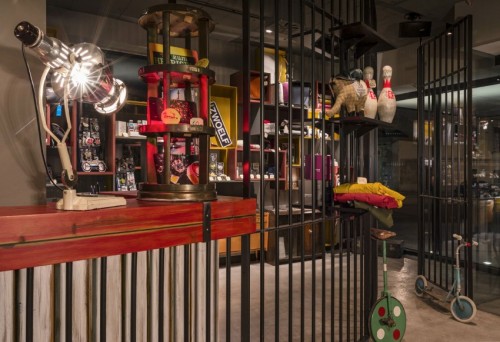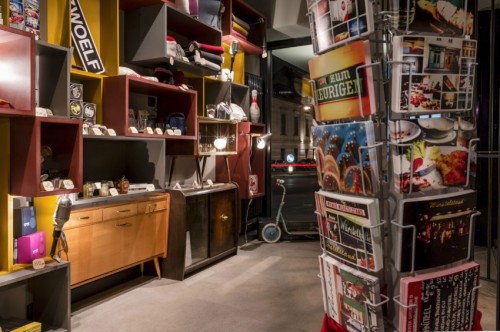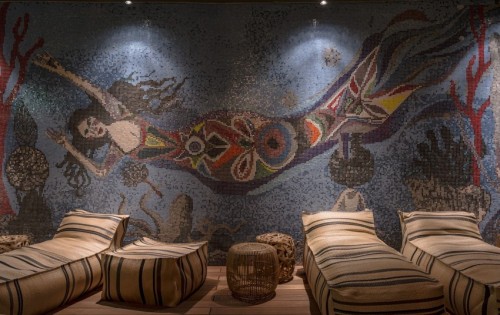 Photos via Homedsgn