Budapest based graduate student 
Barbara Bernát
used her knowledge of the traditional techniques of illustration, etching, and printing to create intricately illustrated wildlife inspired fictional EURO notes for her home country of Hungary. The common side of each note features European animals, the other side shows a related species of plants.
The illustrated banknote series is a fictional currency Bernát created as her MA degree project. Using the original proportions of the existing EURO banknotes, as the denomination increases, the size of each banknote grows. Also the animals and their corresponding size and status in the natural world represent the growth of the value. Bernát designed and prepared five denotations of ten etchings, each imprinted on separate copperplates. A subtle and refined form of reproduction enabled her to imitate the traditional technique used during the production of original banknotes, intaglio printing. Bernát achieves in creating a complete series with a beautiful, ornate design, that transcends the tradition of banknote making.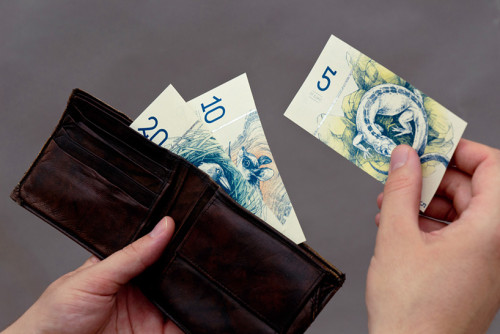 Emphasizing the animals, plants, and typography, the unnecessary security graphic elements were left off to keep the focus on the design. Only including the essential visual elements such as denomination, the serial number, the issuing authority, and authorized signature.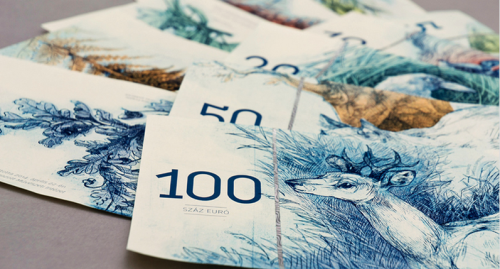 Bernát started the process by research and making 1,5 scale graphite drawings of each species, which were the outlines for the final etchings. Which were then directly printed on a print basis, all of which were inked and hand-pulled by Bernát. As a special touch (which is used in real banknotes as well) she used the UV light sensitive ink in one of the notes so that under UV light a skeletal pattern of the animal is revealed.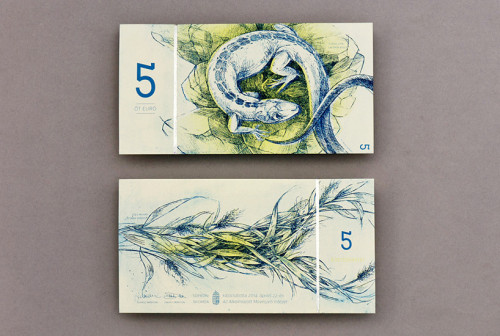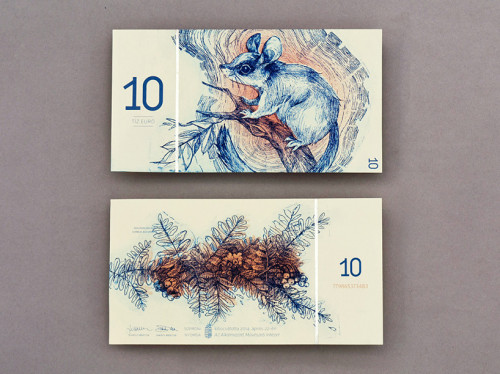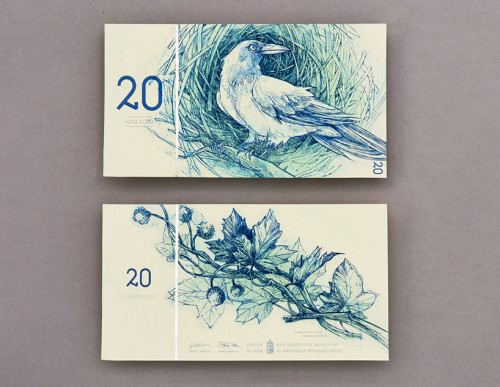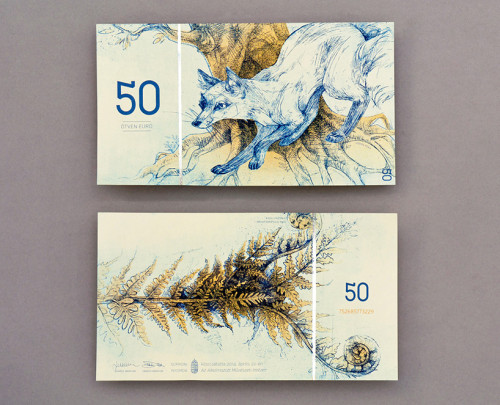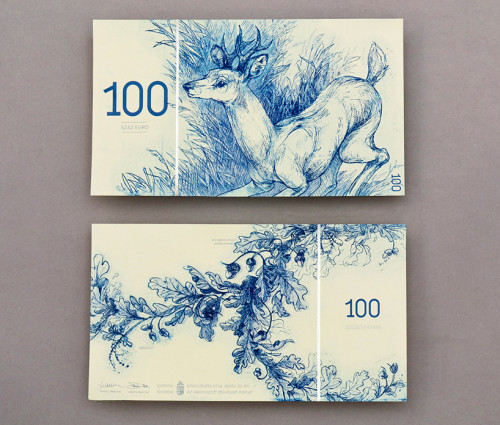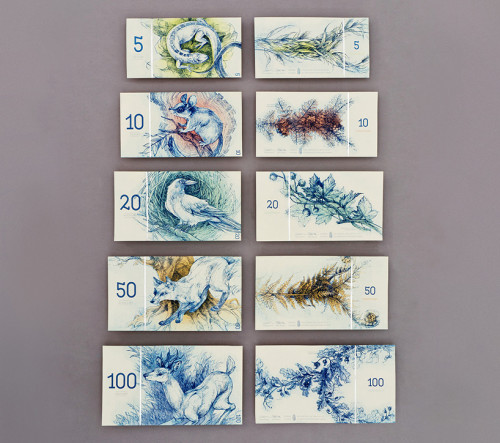 Design process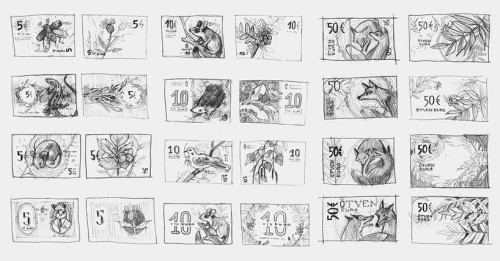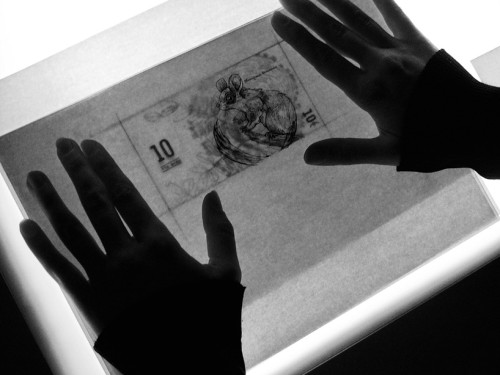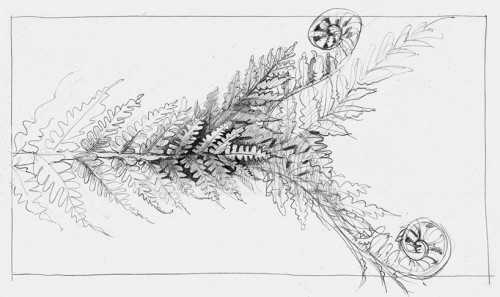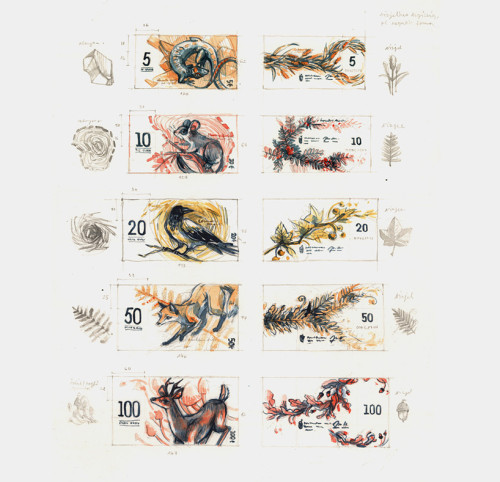 Etching and printing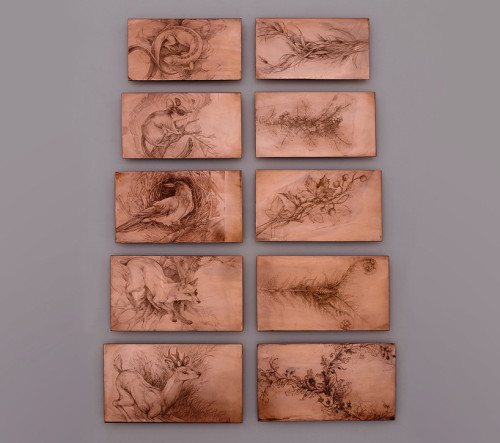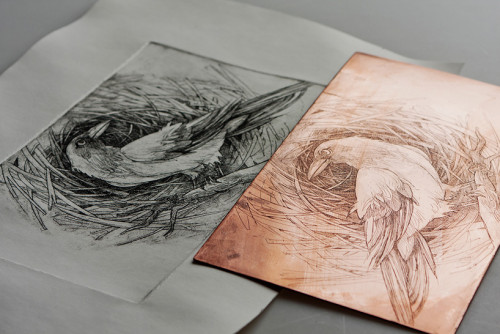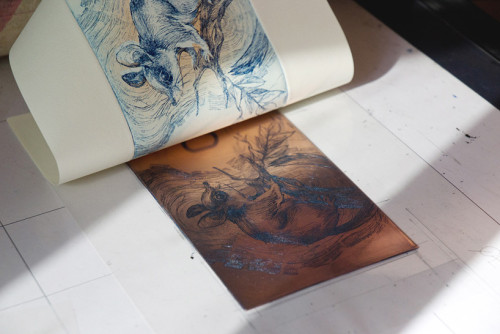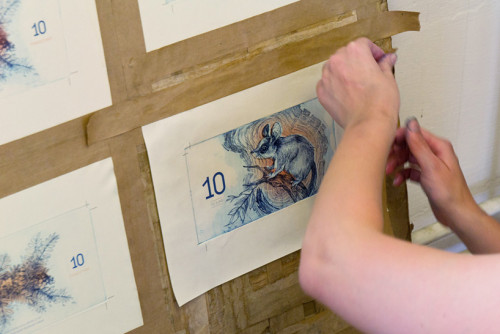 Details