You're probably used to reading strictly about paper related topics here on Design&Paper, and we like to keep it like that, but sometimes we come across something so interesting and unique, we simply can't pass up the opportunity to tell you about it. The Ocean Plastic Book is one of these times.
A children's book entirely made out of recycled ocean waste, tells the story of our vulnerable oceans and their fragile state through the tale of a little girl. The book created by the Waste Free Oceans organization in collaboration with advertising agency Jung von Matt aims to educate and change our current and future behavior toward plastic use, which has become a major threat to the livelihood of our home planet.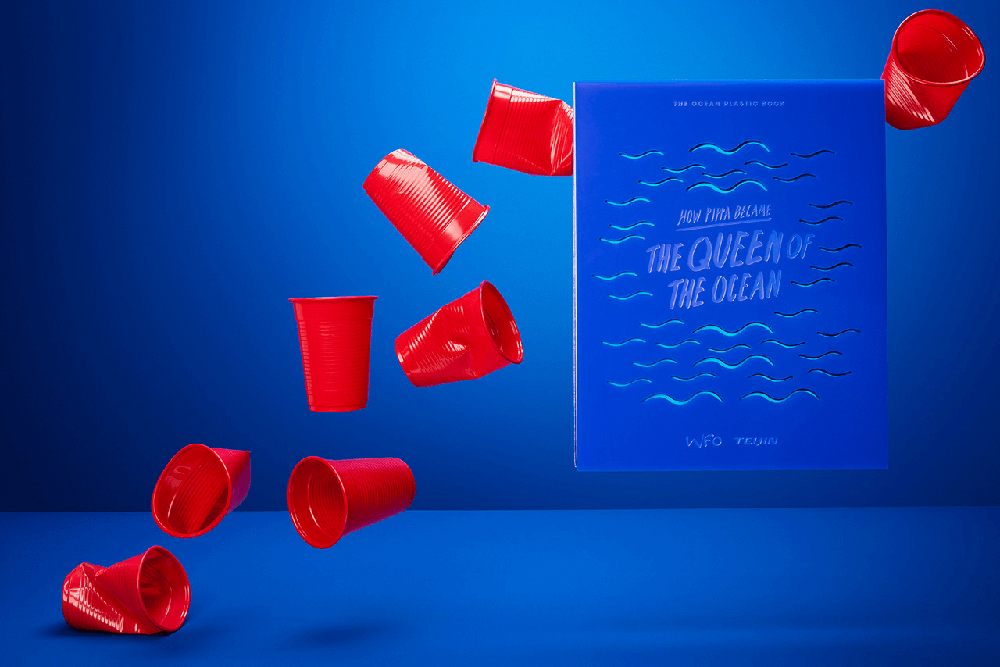 Inspired by the terrifying fact that more than 8 billion kilograms of plastic waste ends up in our seas and oceans every year, and by 2050 it is estimated that there will be more pieces of plastic than fish. The Ocean Plastic Book is made of recycled plastic found in the ocean and tells the story of a brave girl named Pippa, who dives deep into the sea to meet the ocean animals only to find out that they can not swim anymore. In her adventure, Pippa frees the animals to help them swim again – and discovers that to do so, she has to get rid of plastic altogether, and so ultimately becoming the "Queen of the Ocean".
Many creatives and professionals came together to bring the book alive. The Ocean Plastic book is illustrated by Chervelle Fryer, an illustrator hailing from the land of sheep, dragons and rain: Cardiff in Wales. She blends traditional brush styles with digital work to create characterful, colorful worlds that are wonderfully mysterious and rich in detail. For the book, Fryer drew inspiration from the garish plastic packagings found in the supermarket, which too often find their way to the oceans, as well as her childhood obsession of watching the National Geographic on TV.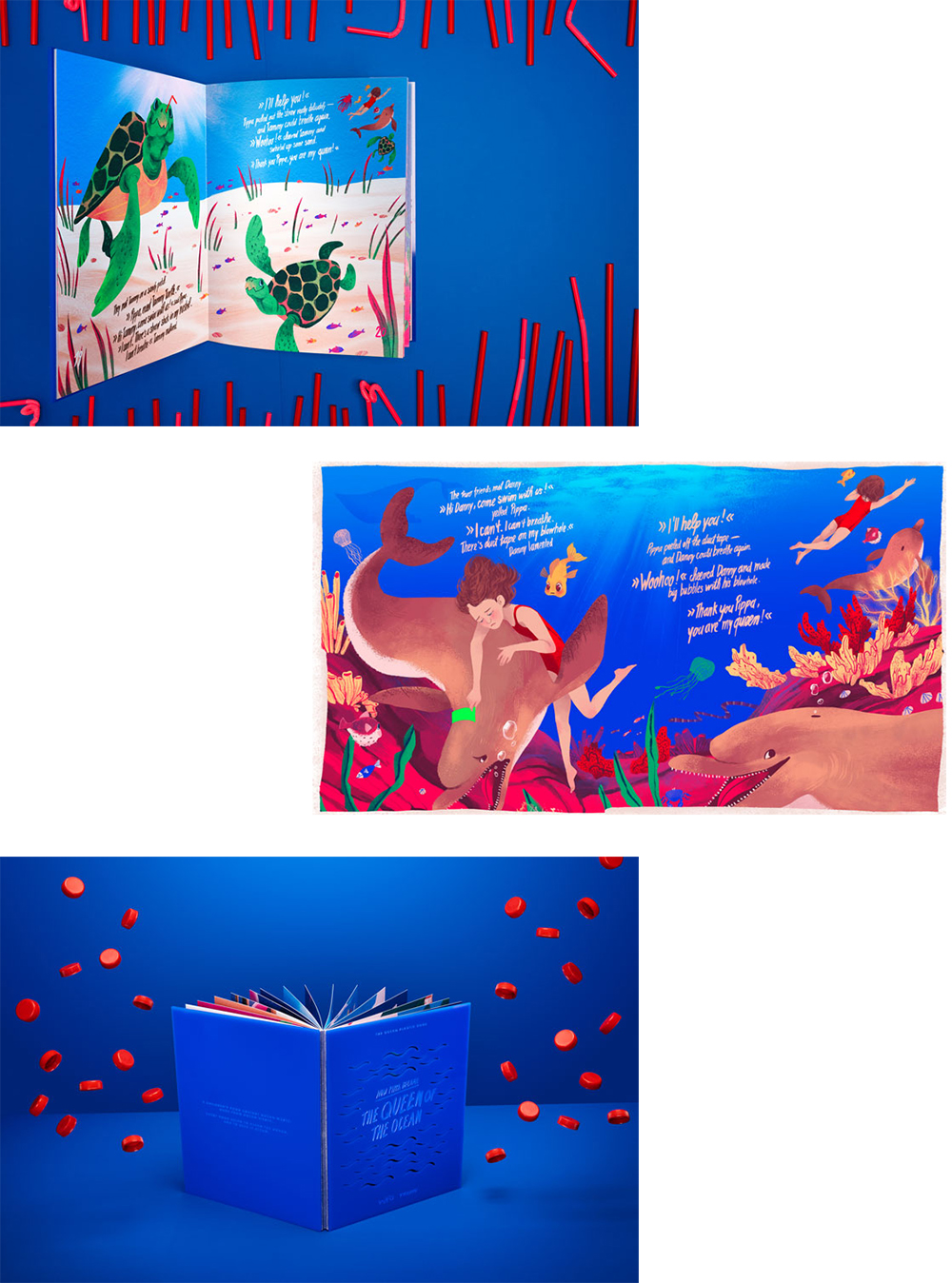 Highlight Media created the laser printed cover, while Luisa Hanika photographed the project and Thilo Gundelach directed the short film (below). But what truly brought the book alive, was the innovative work by Japanise tech company the Teijin Group, who specializes in creating innovative solutions through processes, fiber-production and plastic processing. They collected plastics from all over the world's oceans and managed to turn it into paper. To do this, they had to create a process that turns recycled plastics into fibers that are aligned, are tear and water-resistant, and which then can be processed just like real paper.
"Instead of extracting more natural resources, we wanted to lead to a change with what's not only freely available but what's doing harm right now," says Waste Free Oceans CEO, Bernard Merkx. "With the Ocean Plastic Book, we turned harmful ocean plastic into a force for good that can be passed on for generations to come."
The book is currently being produced for its second edition, for more info, head here.
Images © The Ocean Plastic Book