In two simple steps, you can make your own notebooks – it doesn't get any easier than this! As always, it's all about beautiful paper and how to utilize it to the maximum. For a while now I've had some beautifully textured Remake and Crush paper by Favini saved up for a special project and now that school is starting again, an idea of a do-it-yourself notebook came to mind. I personally carry one with me at all times and go through at least a dozen in a year. Even in the times of smartphones and other handy applications, I still opt for a handwritten note over a digital one.
You will need a sewing machine for this DIY, but not advanced skills as all you need to do are to sow in a straight line. And paper, you'll need paper of course. I used Crush (corn), an eco-friendly paper that has been given a distinctive flecked texture and appearance by adding residues from fruits and nuts in 100gsm as the pages inside, matching it with Crush (kiwi) and Remake (oyster, sand, sky), a revolutionary up-cycling paper produced with by-product from the leather goods industry, in 250 gsm for the covers. Both papers have a lovely textured, soft look and feel, enabling them to handle well under the sewing machine. The papers are exclusively available at Europapier.
Instructions:
Step 1. Choose your A4 paper for the pages and cover. Fold them perfectly in the middle, forming an A5 size notebook. Use 4-6 80-100gsm weight papers as pages, and one max 250 gsm paper for the cover.
Step 2. Sow the pages and cover together along the folded ridge with the sewing machine. Make a few practice rounds with extra paper to perfect the speed and length of the stitch needed to pierce through the papers. Use a thin thread and medium-sized needle.
Done!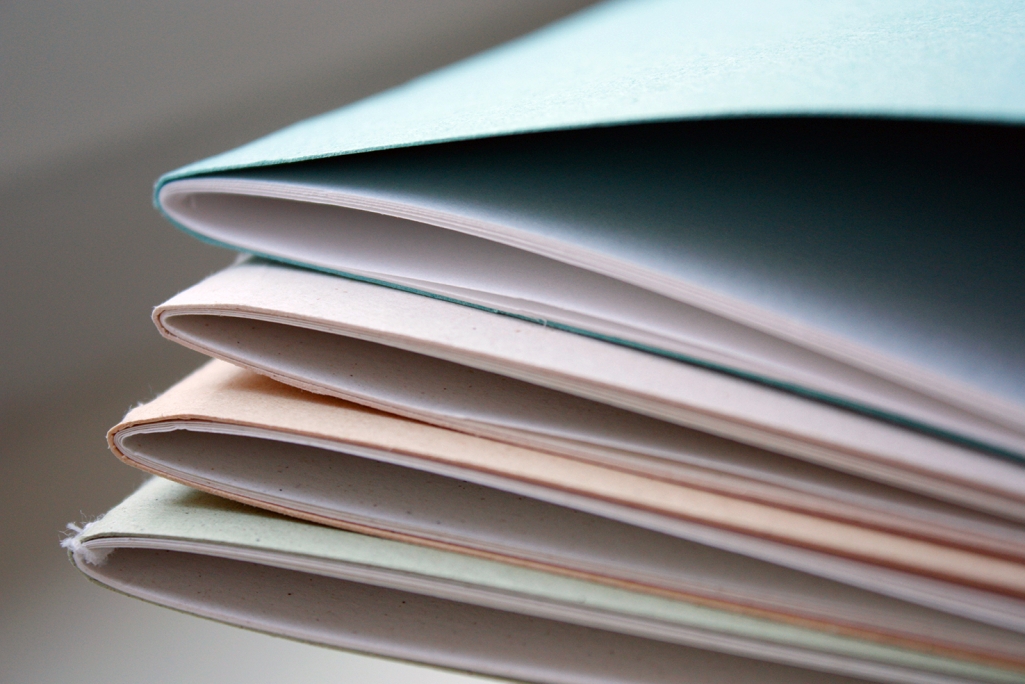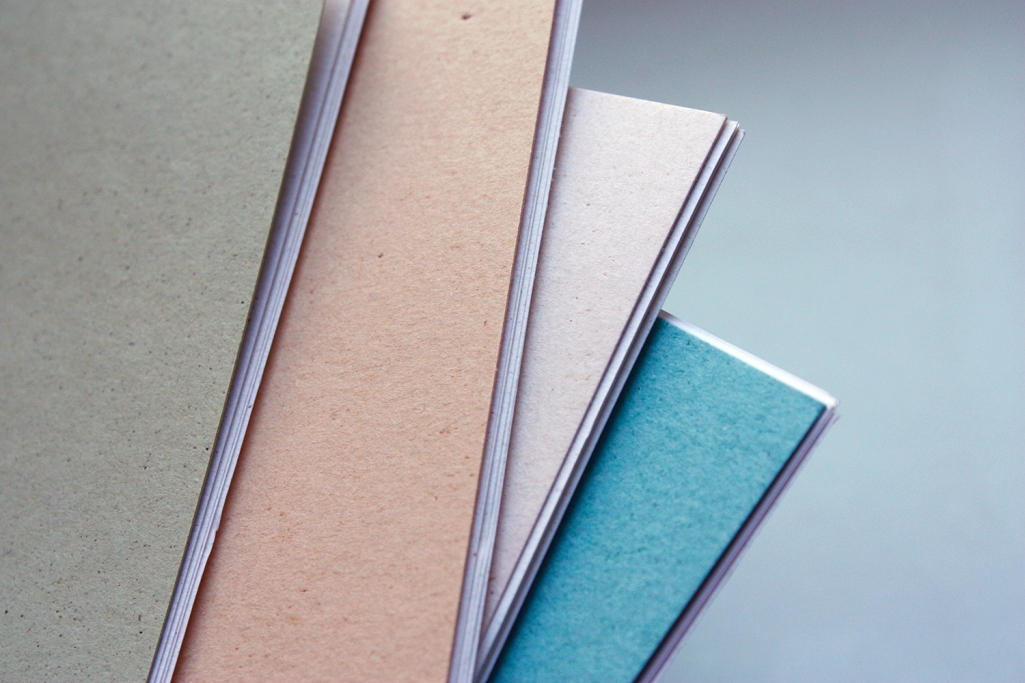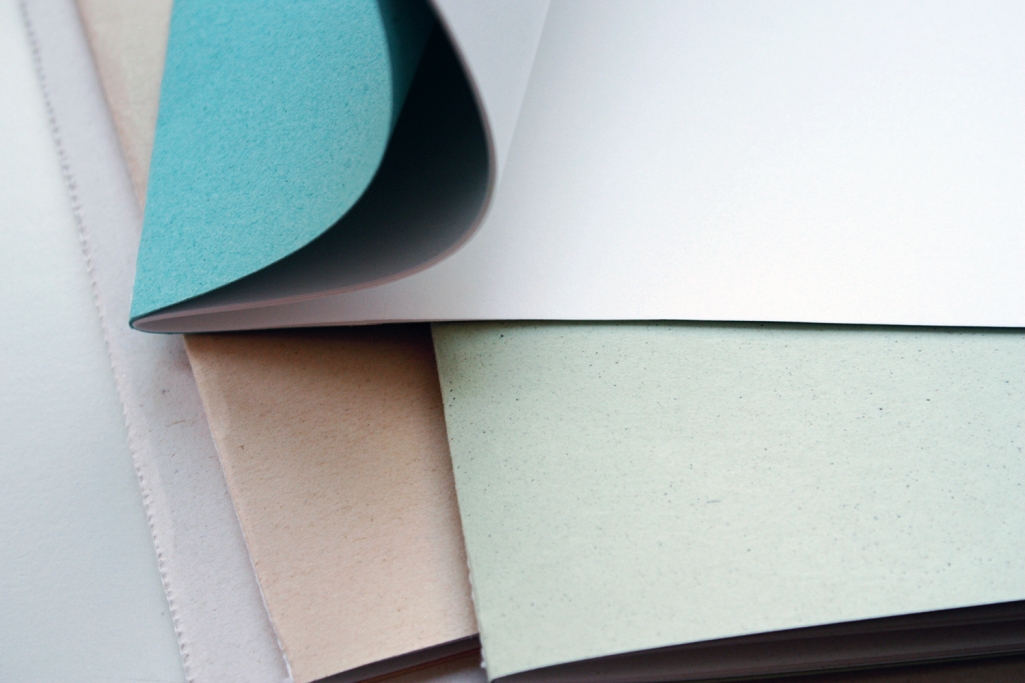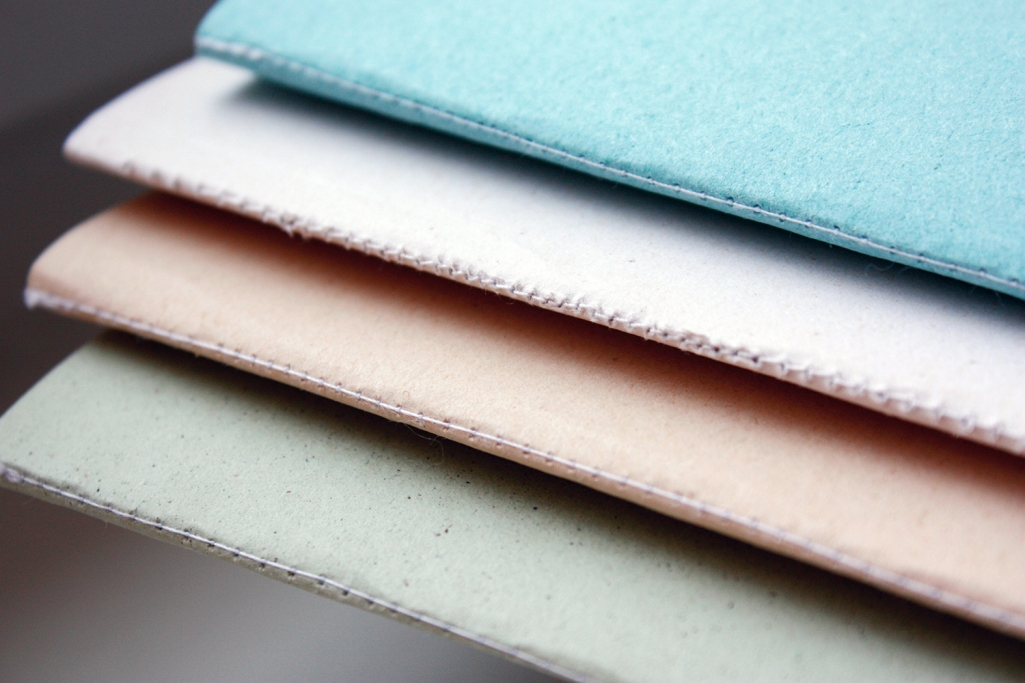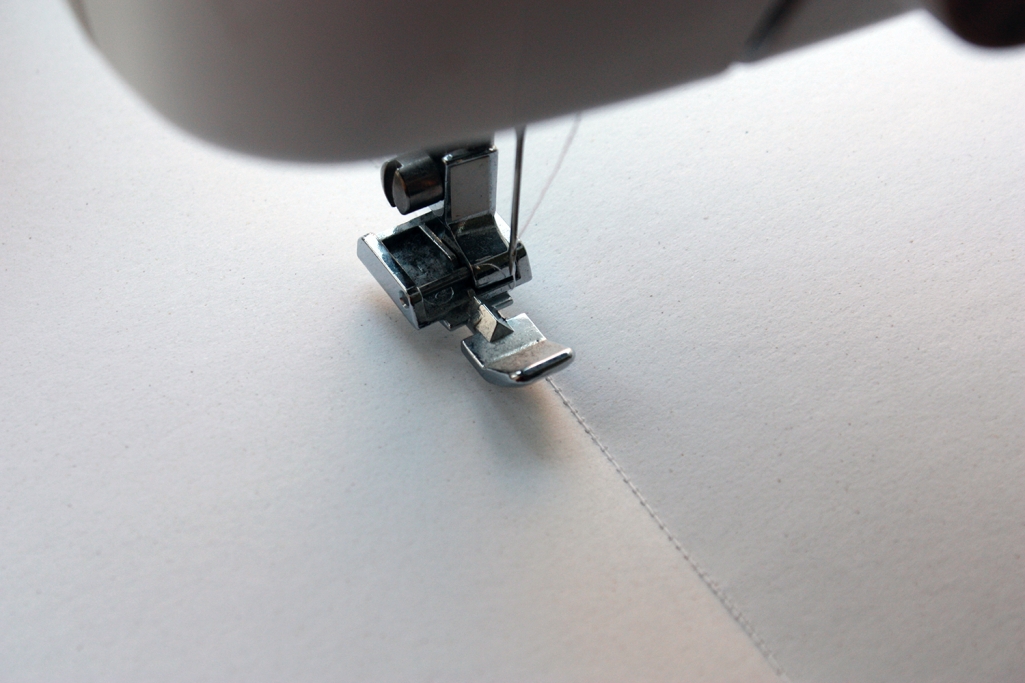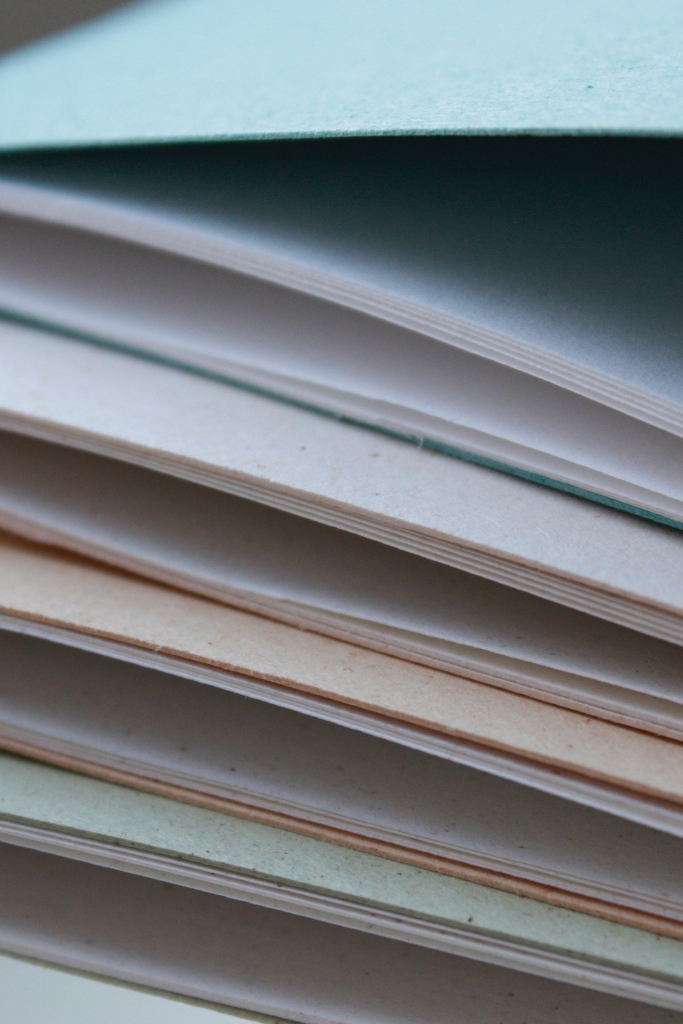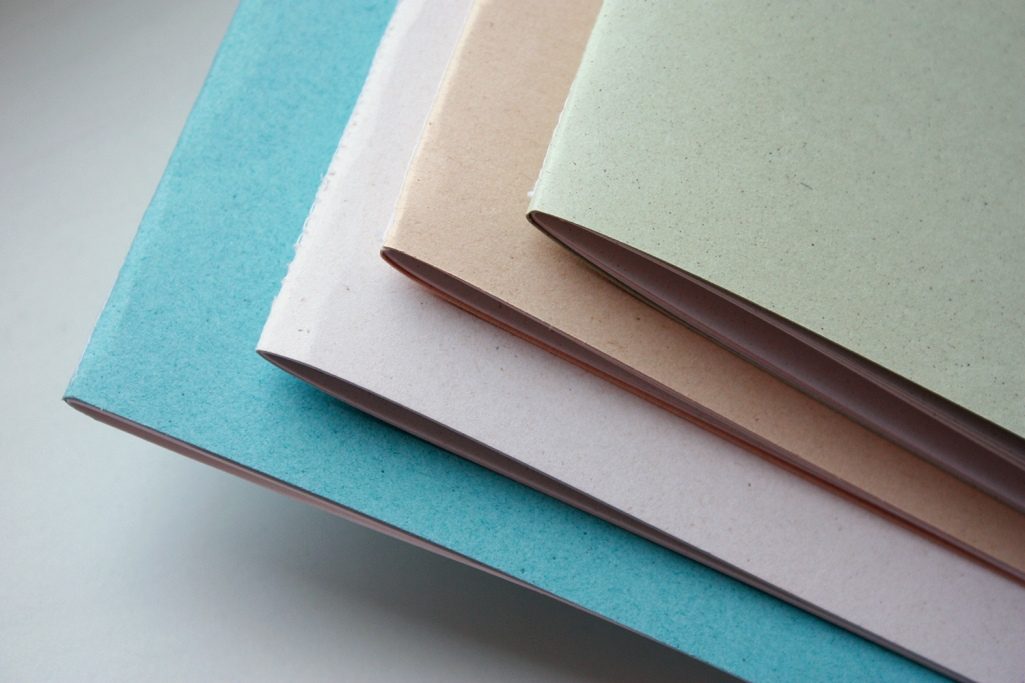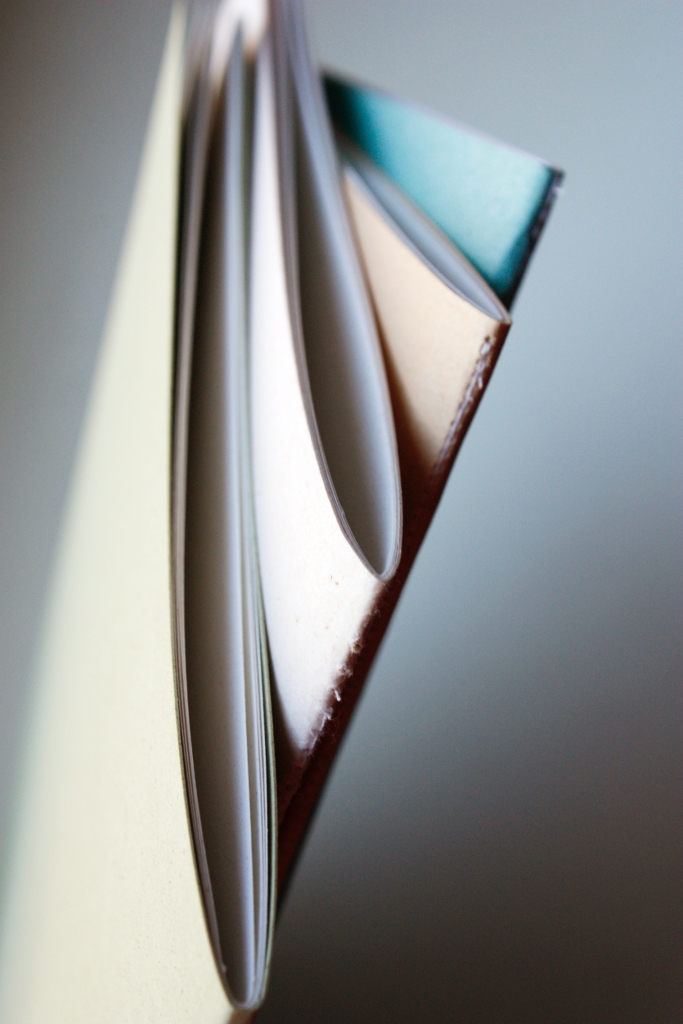 Images © Design&Paper