Having a Photo booth became the must-have accessory at any self-respecting party giver in 2014. As the trend gives no signs of slowing down and being in the mids of the busiest party season of the year, I gathered together an incredible list of 20+ amazing Photo Backdrops you might consider doing for your next event. Whether your looking for a romantic flower world or a shiny disco theme, I promise you'll find one for you here!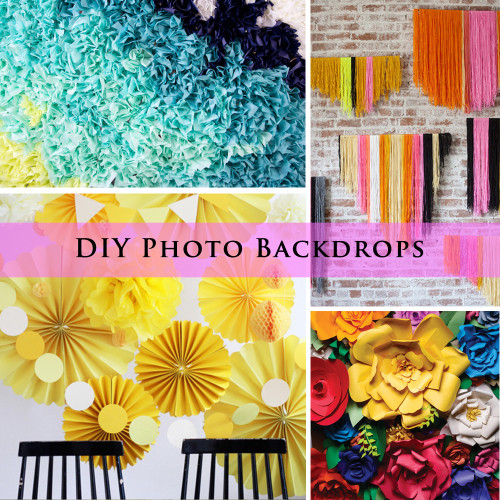 Design & Paper DIY Photo booth props is one of our most popular and shared features ever, and I've been wanting to share a list of ideas to use as photo booth backdrops to go with it. There are endless ways to make a fun backdrop, and you really only need a small amount of space for it. You can build it on its own, or use a space on a blank wall, what ever you have. And with these incredibly creative ideas, inspiration is guaranteed! Have fun!
Click on the photo to see instructions and image source.