Data shows that customers choose the brand whose packaging best describes their wishes and aspirations for the product, or for themselves when shopping. There's clear evidence that design matters, so brands investing in their packaging design in the hopes to create the right first impression and reach their target audiences, especially in highly competitive markets, such as cosmetics and skincare products, is not surprising. The look and feel of the packaging is all the more important for products and brands advocating beauty and health, as the consumers tend to be more alert when it comes to products they consume or put on their bodies – but also, they are extremely brand loyal, and in the world of cosmetics, die-hard fans are common.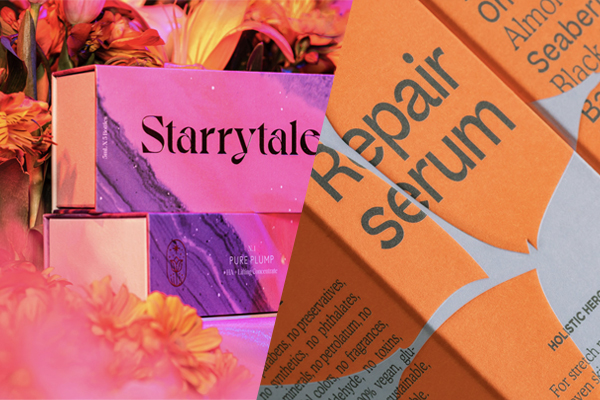 In the pursuit of youth and beauty, looks are everything – especially when it comes to the packaging of cosmetics and skincare brands!
The packaging is the first thing the customer sees and in the world of cosmetics and beauty products every single product is competing with thousands of others like it, so the need to stand out among the rest is crucial. Somewhat amusingly, it's also common and somewhat expected, for cosmetic brands to follow trends very closely. Which might result in somewhat similar-looking brands on the market. But there's a fine line between being a copycat and trend-conscious. Right now the trends in cosmetics branding and packaging include unique, eye-catching typography, eco-friendly packaging materials, and ethereal pastels and natural shades, as well as bold, contrasting colors and patterns. Special printing techniques, such as gold and holographic foil and blind embossing are also having a moment – which we love. Here we've picked out 28 beautiful examples of successful cosmetics and skincare packaging design concepts, that manage to hit the design nail on its head utilizing these contemporary trends of the moment.
For more branding and packaging inspiration, see 34 Contemporary Tea Packaging Concepts For the Modern Consumer and 46 Bee'utiful Honey Packaging Designs.