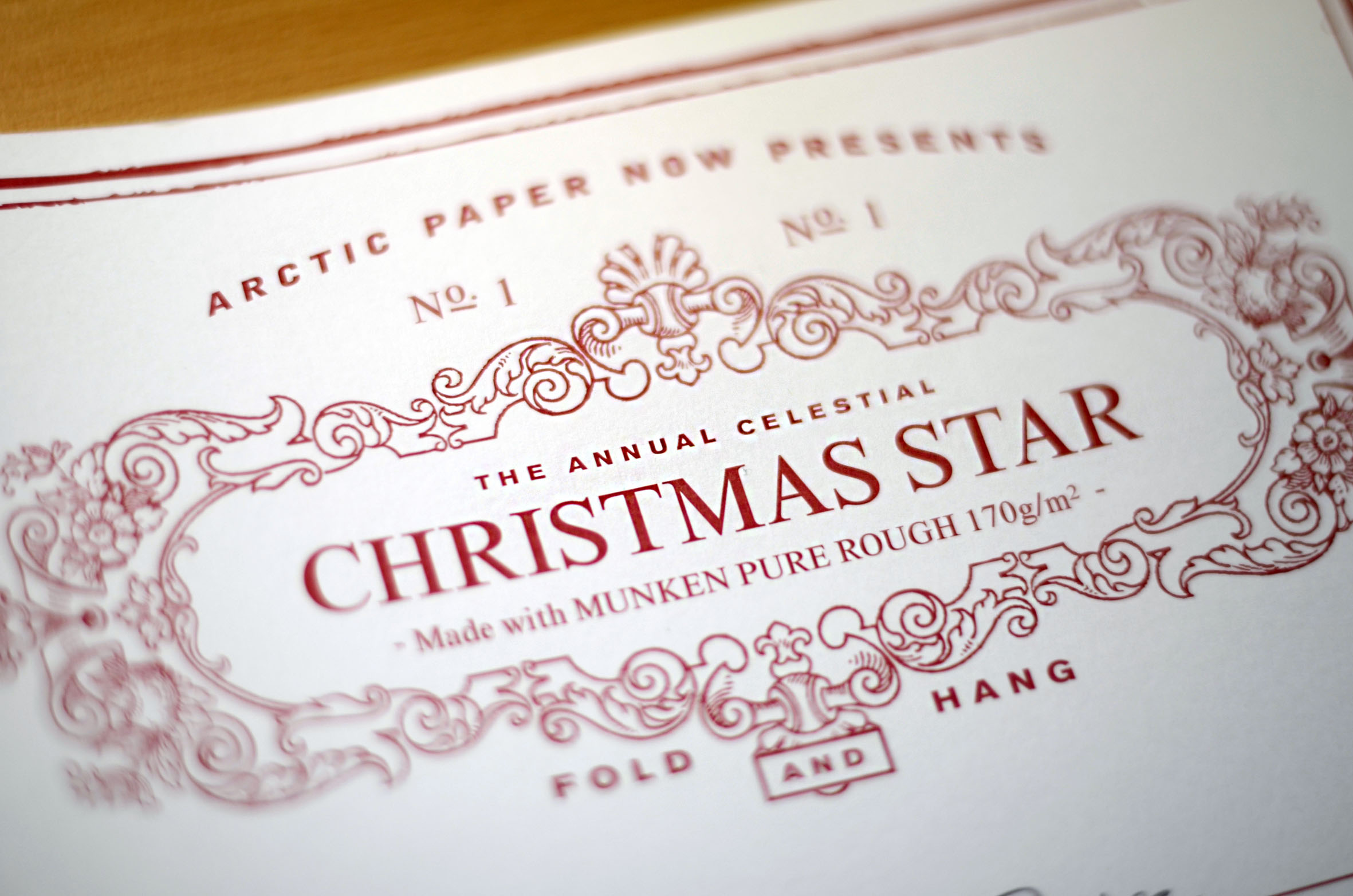 Three more days to go until Christmas and we received our last Christmas mail from Outline Pictures and Arctic Paper. Both companies decided not to go for a simple Christmas card, but to send out some special Christmas greetings this year. We love their ideas and want to share them with you!
Vienna-based film and video production company Outline Pictures went for a lovely minimalistic white Christmas card with black text and images. Because they can't get enough of paper, they decided to send a funky wrapping paper designed by the creative heads at Dasuno and printed by the great Huber & Lerner on Munken Polar together with the card.
The wrapping paper is a mix of graphics and black and white photographs. It shows a table decorated with a retro tablecloth and grandma's best china and cutlery as well as some Christmas accessories. The table is populated by animals and other cute little creatures: There is a group of bull terrier puppies sipping on black tea, mermaids swimming in a coffee cup and a proud nightingale. Can't wait to wrap some gifts in this funky paper!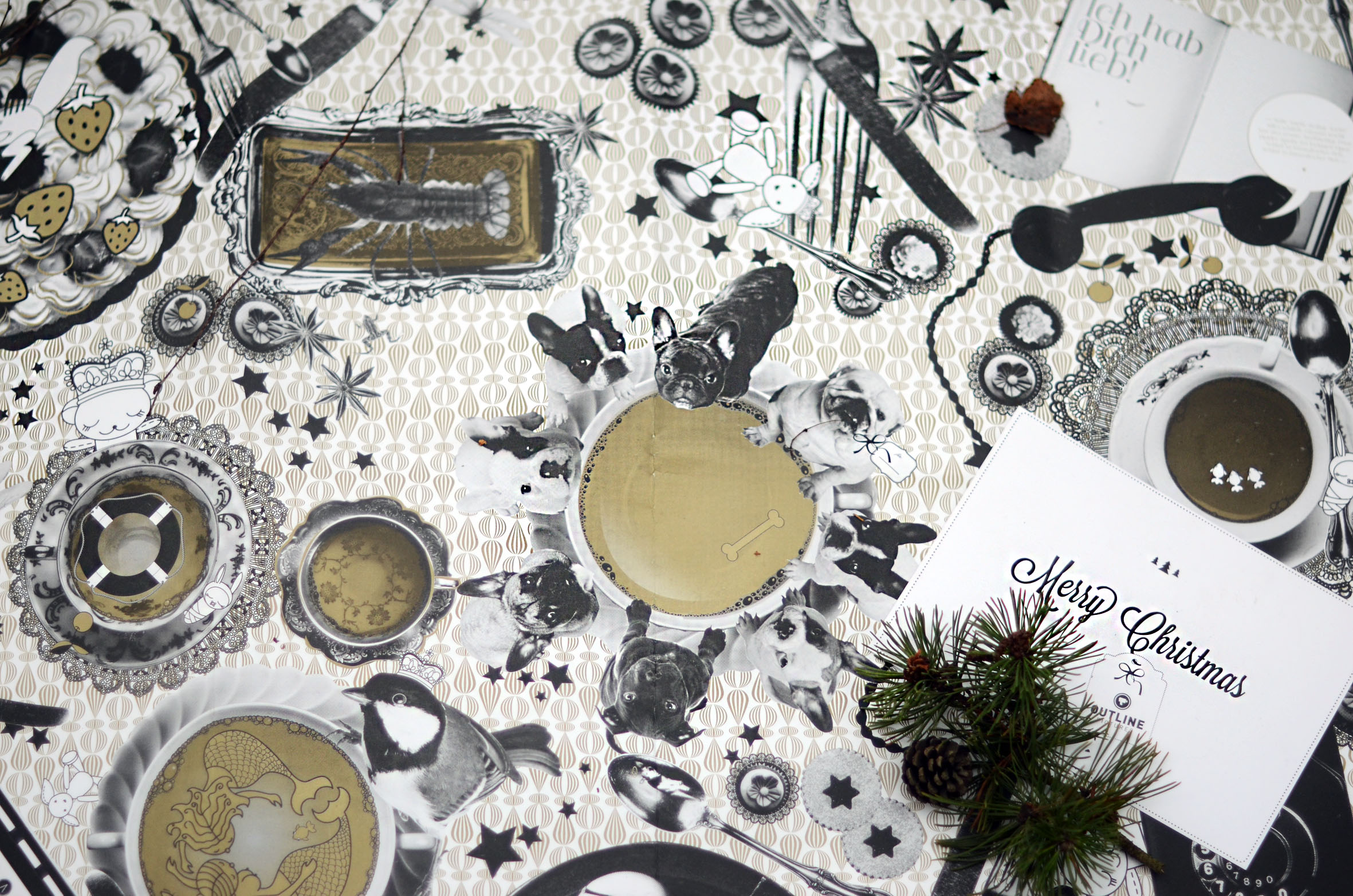 Swedish company Arctic Papers decided to go for a DIY Christmas card this season – attached to the Christmas greetings is a paper star. Stellar constellations, such as the Great Bear, Pegasus, Orion and the signs of the zodiac are printed on the star – just like on an antique celestial globe. The elements of the star are printed in black and white on a sheet of Munken Pure Rough 170 gsm and need to be cut out and assembled – a fun and challenging task. The result is a very decorative paper star in which you can even insert an LED light. We, however, decided to hang it on a real tree in front of our office. And just as we did so, it started snowing in Vienna – indeed, a magical Christmas star!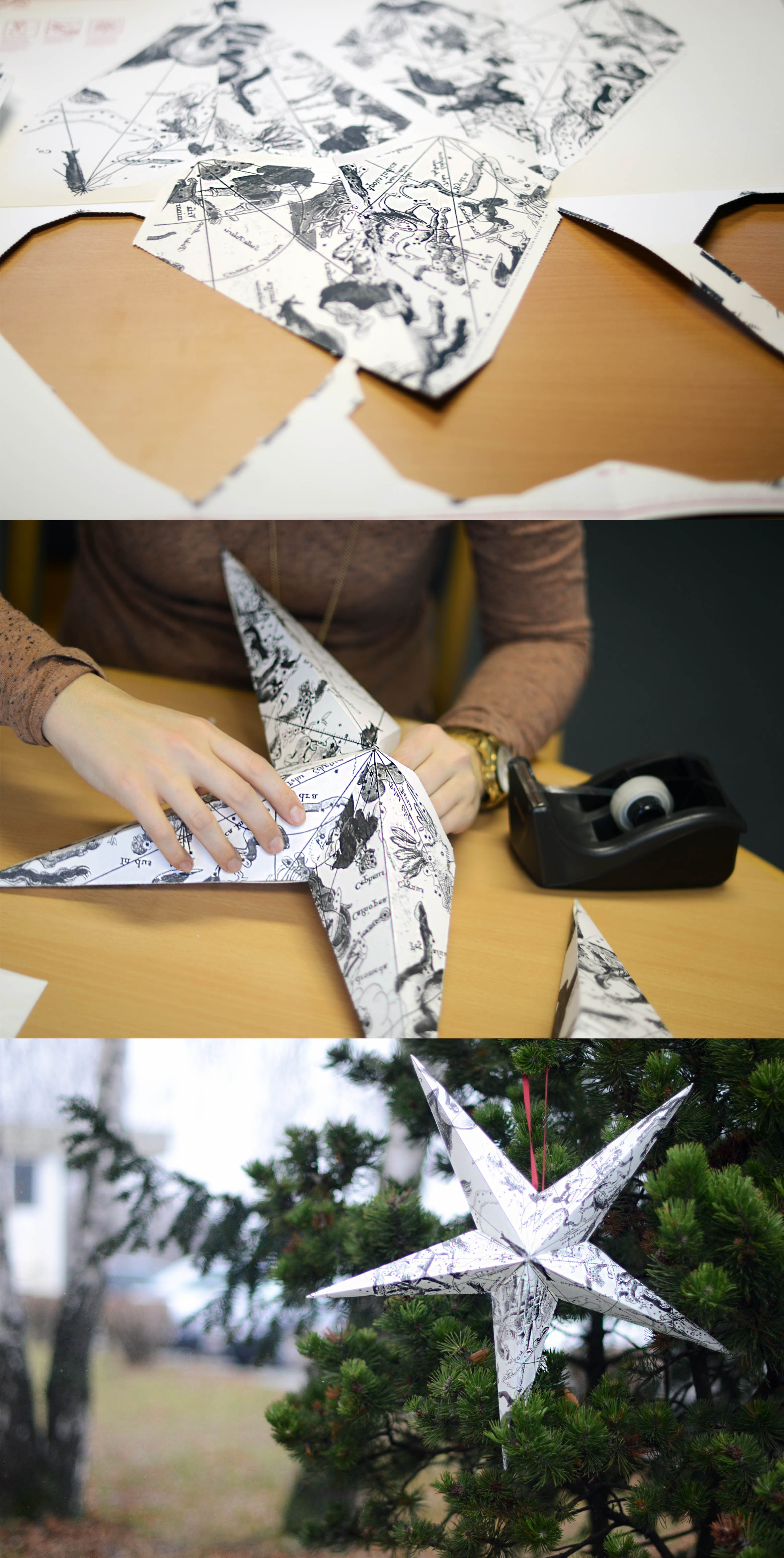 We hope you also received some nice Christmas mail this year and would love you to share some of it with us. Stay merry!