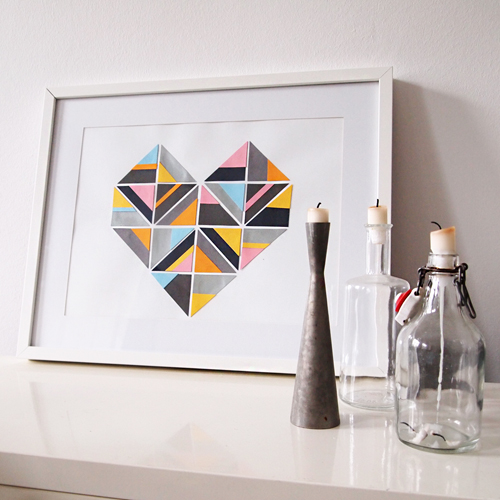 This graphic and colorful heart made of paper triangles is the perfect gift for a loved one, whether it be your best friend or your valentine. It's hand-made, so it holds the sentimental value, but will also look amazing hanging on your wall – even after the holidays pass. You can simply make it out of only a few colors to match the decor or more colorful and intricate when with more time on your hands.
What you need:
thick paper for the background (I used IQ Selection Smooth, white, 300 g/m2)
colored paper of your choosing (I used  several different colors between 160 g/m2 and 240 g/m2, most of them IQ Color, available at Europapier)
ruler
scissors
paper glue
possible frame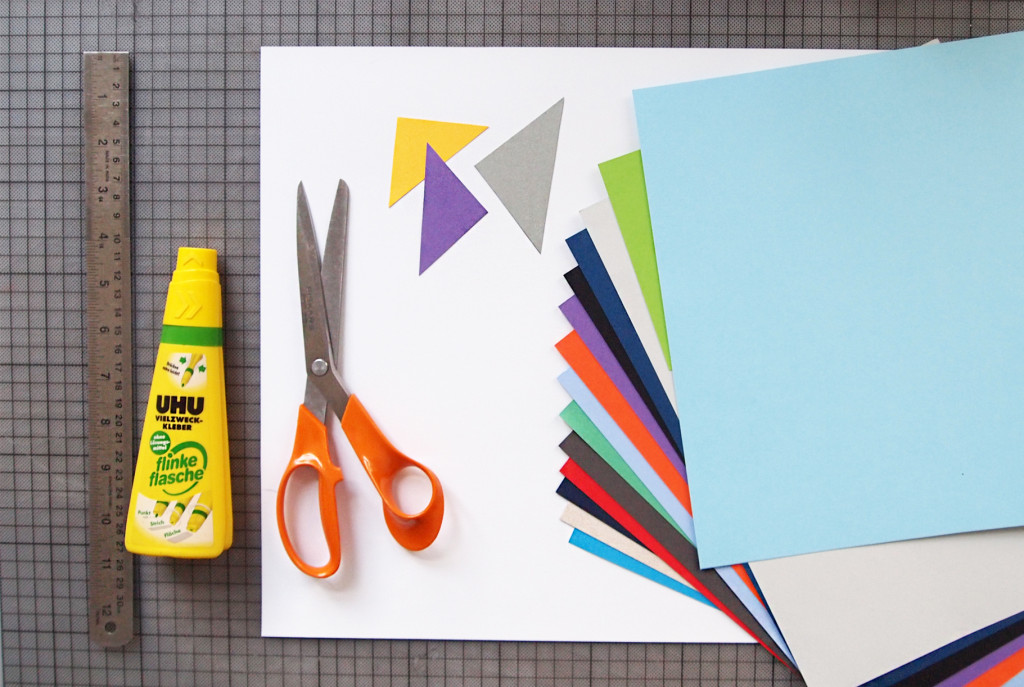 Step 1.
Determine the size of your triangles – the bigger the triangles are, the bigger the heart will be. If you are planning on framing the heart, measure the frame first.
I had two frames, one 38cm x 48cm (with a passe-partout) and one 20cm x 30cm. So I cut 20 right-angled triangles of 6cm width, and 20 of 4cm width. The easiest way is to cut squares of 6cm x 6cm (or 4cm x 4cm), and then cut them in half. All together you will need 20 pieces to form the heart. I cut a whole bunch of triangles in different colors and then tried out which ones looked best. It's a matter of personal taste!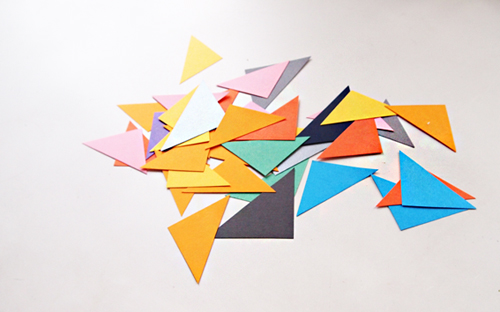 Step 2.
Glue the triangles onto the background paper in a way shown below. Use the ruler and draw some guiding lines to keep the triangles in a straight line. For the smaller heart I used the layout shown below. For the larger one, I did the same and then I cut some small pieces of the left-over triangles and glued them on top of the first ones, to form a more intricate pattern. There is no rule on how to lay them, just what looks good to you! Play with the different colors before gluing!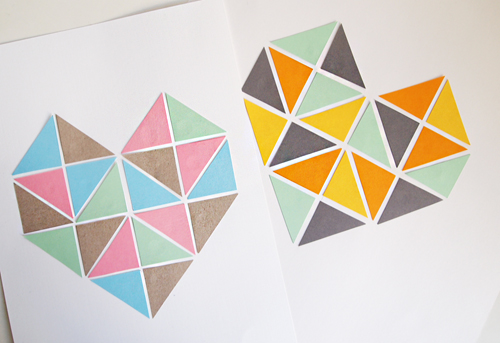 Step 3.
Let the glue dry. Use books (or something similar) for weight if the paper starts to curl. When dry, frame the poster and hang it to your wall or give it to a special person! Simple as that!
Are you crafting something for that special someone this Valentine's Day?
If you have any ideas you'd like to see us try out, or share your own work, please let us know!