I love fashion, almost as much as I love a good D.I.Y. project. And the fashion accessories and bags of Hermés are no exception to this. But the idea of owning one of their designs, well, let's say it isn't happening anytime soon. So in the meantime, I'll make my own little Hermés clutch with the free prints they offer on their website! Check out how to make your own!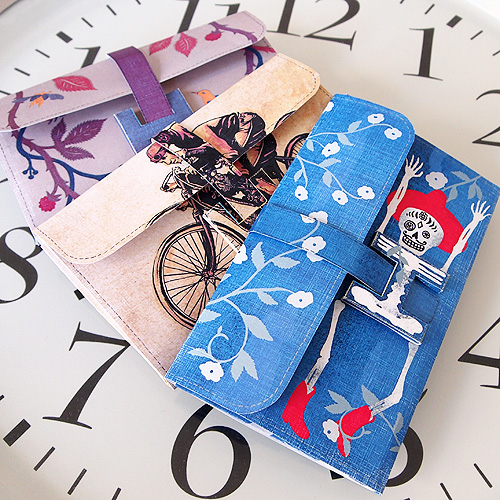 The design is based on one of their classics, the Jigé clutch. The cute little bag can now be yours with only a printer, scissors and a stick of glue. And a few spare minutes of your time. They offer 6 different designs to choose from; the adorable Elephant, colorful Straws, classic Bird, a Biker, the Day of the Dead Skeleton and a plain white one, which you can print on any colored or textured paper you wish. Just click on the picture below to go to the Hermés website, choose your favorite and download!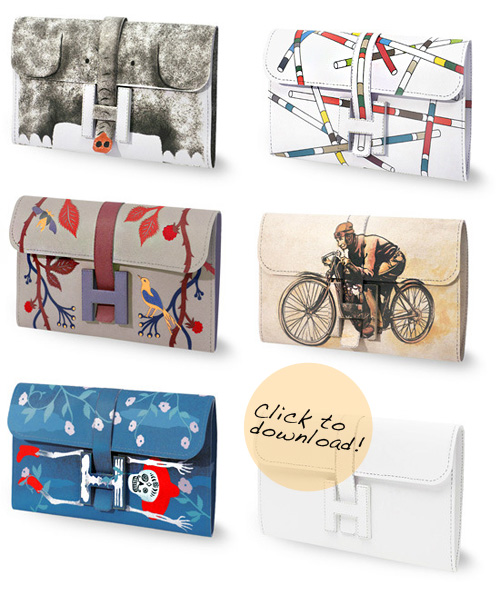 My definite favorite design is the Day of the Dead Skeleton, but I also printed out a few other ones as well. I wanted to use a thicker and more textural paper to make the clutch more usable, even though it made the folding slightly more difficult. But it is worth the effort. You can either use glue or strong double sided tape to put the clutch together, it's up to you which is easier, or you might find more handy. I used strong transparent hobby glue (I've used in many previous D.I.Y. posts previously) which doesn't wet the paper. And as we used Via Linen in 270 gsm, a paper with a gentle linen structure looking like fabric, the clutches are actually usable. They are quite small, but you can use them as packaging for birthday presents or cards, as a wallet or an envelope or just a cute little holder for something precious.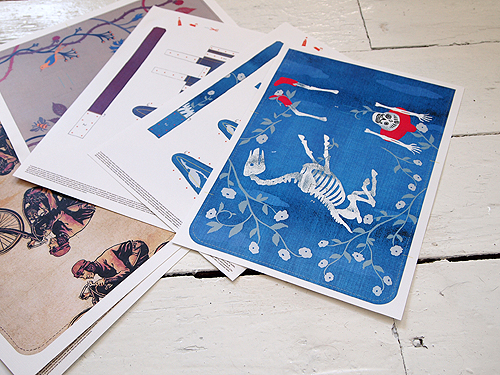 To make your own little Hermés clutch, follow these simple instructions:
1. Download and print your favorite design(s) (see previous picture)
2. Cut out the pieces, simply by the edge of the print
3. Fold at yellow mark, cut on blue
4. Glue the parts together
Tip: first glue the "lock and strap", then the sides!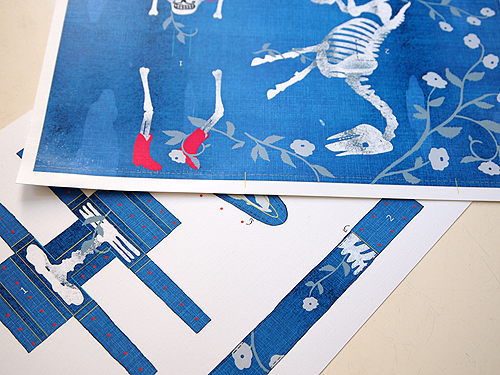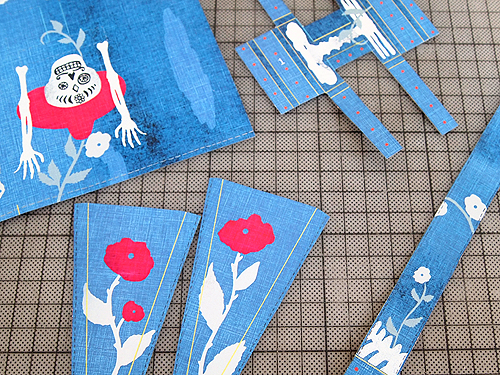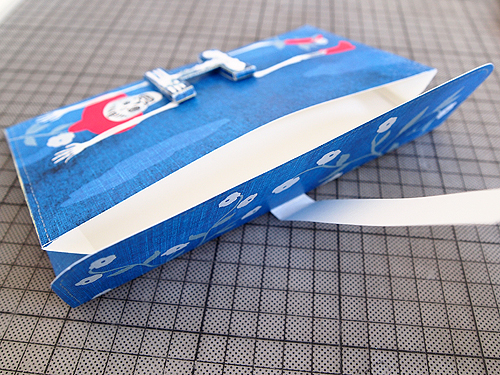 Apparently this isn't the first printable bag Hermes has offered to be freely downloadable, so from now on we'll keep a close eye on their website for any new cool projects for us to try out. It's such a clever marketing idea too, hats off to Hermés!