The Photo Booth, invented in 1925 by Anatol M. Josepho, is a small kiosk type vending machine operated by its user. Designed to take a small strip of photos,  four to be specific. Usually seen in railway stations and busy malls, photo booths have now become overly popular at weddings and parties! So we wanted to make our own Design & Paper photo booth props, designed to make those photos even more fun!
When the first photo booths produced by the Photomaton company appeared in Paris in 1928, people were fascinated by the possibility of abstaining automated self-portraits within minutes for very little money. Many artists of the time saw the opportunities they provided artistically, like Salvador Dalí and André Breton. But the most popular era of the booths was in the 60s, when artists like Andy Warhol and Cindy Sherman started using the booths in their art projects. Just last year there was an exhibition here in Vienna at the Kunst Haus Wien, exhibiting artworks from over 60 international artists, all in honor of the photo booth.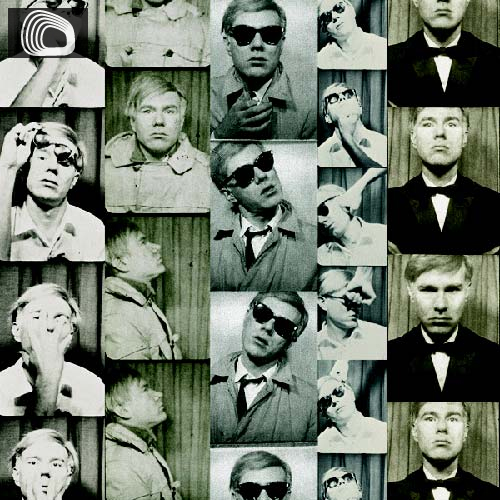 Self-portrait, 1968, Andy Warhol, source: Warhol.org
The popular mini-photo studios have also been seen in various films trough history. One of the most well known being Jean-Pierre Jeunet's "Amélie" in 2001, where the main character falls in love with a man who collects the discarded photographs taken in photo booths. The booths are shown in the films multiple times, and photos given a special meaning.
In the 20th century, the photo booths started to slowly disappear from the streets, when digital pocket cameras started to become popular. But now they have come back, more popular than ever. Just here in Vienna, you can find one at most of the metro stations, at the Museum Quartier and even in the hottest clubs have their own! And more importantly, they have become a hit at weddings and parties where people rent their own personal photo booth for one night for party guests to take pictures in. And among all this, comes the photo booth props!
How to make those photos even more fun, well all you need to do is download the files we have specially designed for you, print it out on the paper of your liking, and with the help of some BBQ sticks, you will have a selection of party props to choose from!
For the paper, we chose to use Mohawk's Via Felt, Pure White, 220 gsm with a nice felt marked texture. It is thick enough to keep the props from not bending, but still easy enough to cut out with just a pair of scissors. You can choose to print the props in either color or black and white, just choose the setting when printing. There are 4 sheets to download. One with the colorful lips, glasses, mustaches and a red dotted bow, and four with large speech bubbles for you to write anything you want on! These are great for example in weddings, when the guests can write their greetings for the bride and groom, inside the speech bubbles! So cute, and makes a great memory!
You can find the download links at the bottom of the post!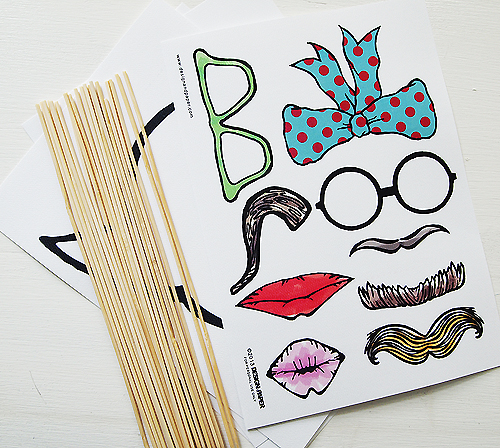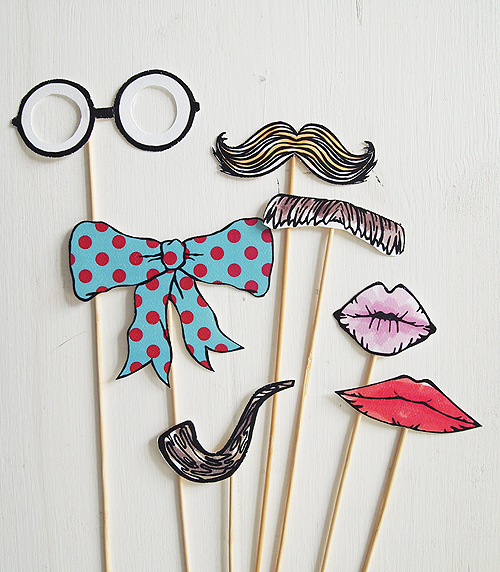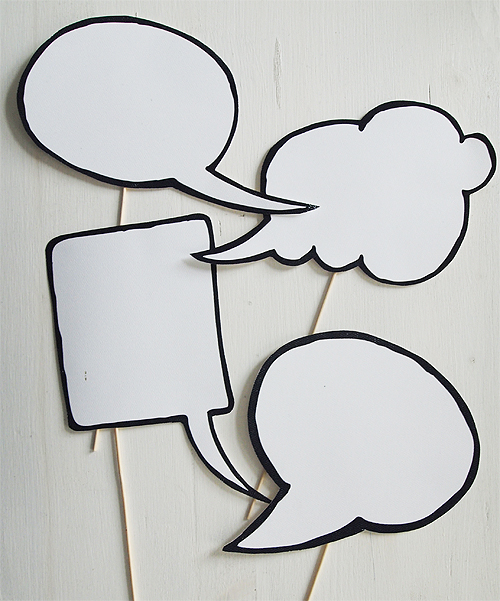 Print out the sheets, cut out the props and use take of glue to stick them on the sticks. Easy and fun!
Download:
designandpaper.partyprops
designandpaper.partyprops.2.
designandpaper.partyprops.3.
designandpaper.partyprops.4.
designandpaper.partyprops.5.