Christmas is without a doubt my favorite holiday each year and the best part about it is the lead up to it. It's not just about Christmas Day, one crazy big dinner or even the presents, but the cheerful festive mood that takes over the whole month of December. Since my childhood, a necessary part of the holidays has been the Advent calendar, which led me to do my own version: DIY Colour Block Envelope Advent Calendar
I remember making multiple different versions of the classic advent calendar in my childhood, using everything from cardboard egg cells to recycled toy catalogs. Oh, now I get where my knack for DIYs comes from! The wait and anticipation to find what each new day brings were exciting, and I guess I haven't grown out of it yet as I ended up thinking of a new version for this year. This time, inspired by color blocking and the simple, everyday paper product: the envelope.
Making the actual calendar is easy and won't take that long to do, but figuring out what to hide in each of the 24 envelopes might be a bit trickier, but I'll leave that up to you. I purposely left mine rather minimal and bare without too many decorations so I can reuse the calendar later.
What you'll need:
24 envelopes of the color and size of your choosing. I chose three different shades of green to give a festive Christmas feel, yet still looking clean and modern.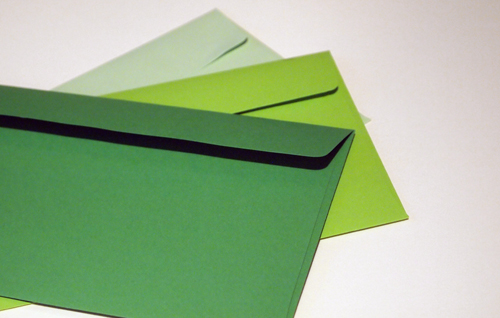 And what you'll need to do, is simple:
1. Lay out the envelopes on a table in the order you want to put them, this helps you stay organized and visualize the final look. Decide the order of the colors and the spacing. I used 5cm overlap (see below) to get the exact look I wanted.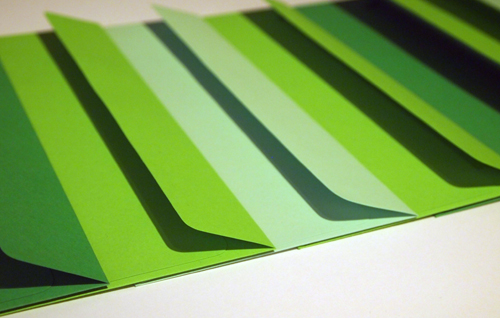 2. If it feels that it would help you, mark the overlap measurement on the back of each envelope. Then simply glue them together, in three sets of 8.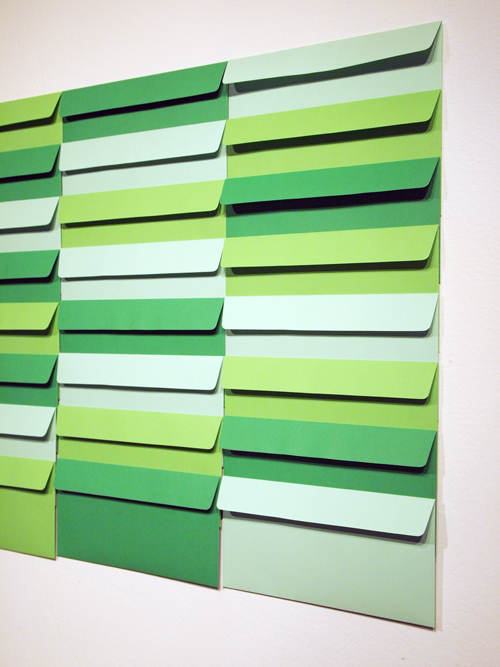 3. Let the envelopes dry out before hanging them. I used strong double sided tape which I know won't damage the wall but would still hold up the weight. You can mark the numbers from 1 to 24 in straight or random order on the envelopes, or leave them bare as I did.
What do you think? Do you like the green color combination or would you opt for something more traditional like red and white?