I'm always looking for a nice colorful statement necklace, but never seem to find exactly what I want. Then I realized, why wouldn't I just do one myself? This is a great, simple way to get some color in your outfit and have something unique to wear without spending a penny on it. Grab some papers and let's get rolling!
This DIY combines the three biggest current trends of the time. Statement necklaces have been the must-have piece of any fashion lovers wardrobe for a quite some time now. And it's true that they spice up your outfit with a very simple way, and easily take your look from day to night.
And what would be more trendier than making it yourself? DIYs have spread to the world of fashion and clothing, and the internet is full of DIY fashion blogs and tutorials. Everyone is craving for a unique look or piece, and the Paper Roll Color Block Necklace is the perfect solution. And making it in color block, it doesn't get any hotter than that. Every season has it's chosen trend colors, but the way of combining them is the secret. Taking strong, often contrast colors, and combining them in a simple way, not mixing them but letting them stand on their own, is called color blocking. When putting all these three trends together, you get The Paper Roll Color Block Necklace.
Every girl has some extra chains lying in the bottom of their jewelry box, we all save them for "just in case" or "I'll do something of it one day". Well, now the day is here. This is such a great DIY as you can do it on the go, it takes minutes to do, but you'll end up with a great piece and a fashion statement. And for me, it makes me super happy to figure out a totally new way to use paper, especially such a cool one. It doesn't take a rocket scientist to do this, as literally, all you'll be doing is rolling some paper!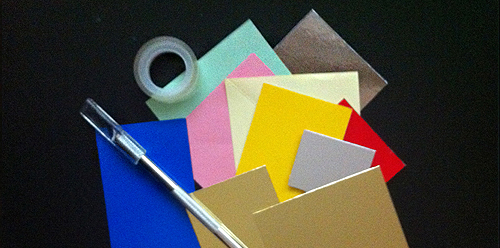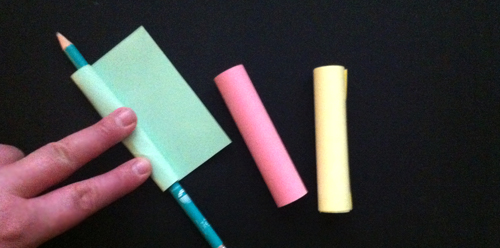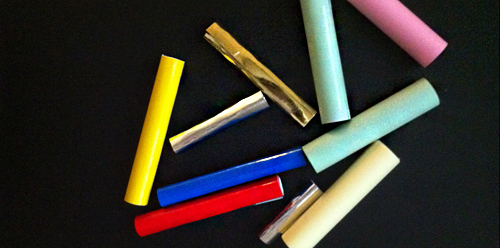 What you'll need:
Paper in your desired color palette
I used IQ Color pastel pink, canary yellow, and medium green (120 gsm), Metallic Mirror Gloss in gold and silver (230gsm)
Scissors, glue or tape and a pen for the rolling.
And a chain, string or a narrow robe.
Making the paper rolls is as simple as it gets. Take a piece of paper, the longer and thicker it is, the more durable your rolls will be. Carefully adjust the other end of the paper strip around the pen, with the help of your hand, roll the rest of it around it, keeping it tight and even. When you get towards the end of the paper, spread some glue on the inner side, so when rolled it will tightly glue together or use some double sided tape like I did to fasten the end of the roll. Keep the roll tight between your fingers if you are using glue, and make sure the tape doesn't show. And that's it! Make as many as you want in as many colors as you want. Why not make a whole bowl full of them in different colors so you can match it to the outfit you happen to be wearing.
Which color combination is your favorite?
What will you choose for your own necklace?