Our latest love, as well as Design & Paper's next month's featured blog, is the Czech online magazine SOFFA. Inspired by their Christmas tree table decoration featured in the latest Soffa magazine, we wanted to try it out and show you how to make your own. This simple, modern and quick DIY is a great way to give your Christmas dinner table that special touch of Holiday festivity!

Soffa, the Czech online magazine which features everything from design to interior, an everyday inspiration to yummy recipes, topped of with amazing photographs, is our latest addiction. The three girls who run the online platform are all professionals in their own fields and put together make a great team with an incredible visual eye. Stay tuned, you will be hearing about them later, but in the meantime, why not browse through their Instagram feed here!
This DIY is fully inspired by the latest Soffa magazines great photos. In their last issue, they have some great ideas for Christmas decorations and DIYs, and we thought to try out this one. These super simple paper tree decorations are great for a minimalistic Christmas dinner table, scattered around the house or with a little string attached, they also make great tree ornaments. But read on and find out just how simple they are to make!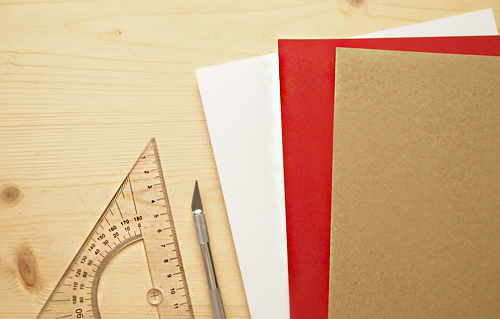 All you need is scissors or a knife and paper, I opted for SH Recycling in 350 gsm, Via Felt pure white in 350 gsm and Twill Red in 240 gsm to have that Christmas look. Also keep in mind that the higher the gsm, the thicker and more durable the paper is. I used the strongest ones I had, to make sure the trees won't go flying around the table during dinner!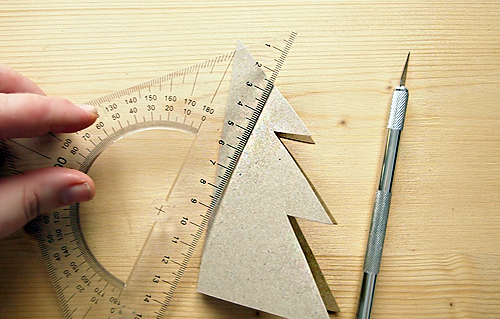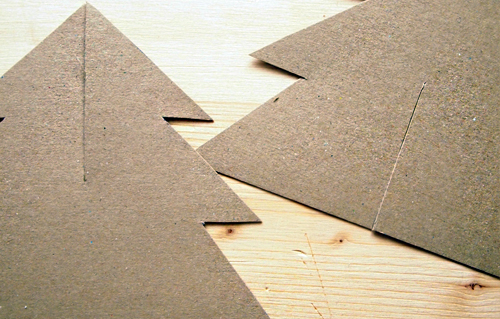 The first step is to decide which size you want to make the trees. Draw out one tree, doing it with a folded piece of paper you'll get it perfectly asymmetrical. Use this tree as the stencil for the rest of them. Each standing tree needs two pieces, which are slit, on top as well as on the bottom, then placed inside each other, as shown in below.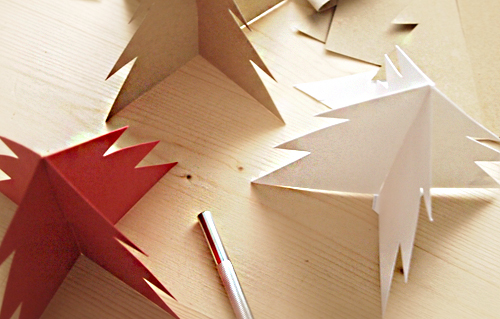 And that is it! It only takes a few minutes to make a tree so you can make as many you wish or have time. Why not get the kids making them while you are busy in the kitchen, to keep the little ones out of way! My trees will definitely end up on our Christmas dinner table, places among an arrangement of Christmas lights.
How will you set up yours?