This is for all you typography lovers: Store-bought chocolate repackaged in a homemade wrapper – tastes doubly delicious! The lovely and talented Sibylle from Funkytime has made a fabulous design, free for all of you to download. If you are looking for a cool and hassle-free christmas present, this is it! It'll only take a few minutes off your time and you'll end up with something special & stylish. Just try not to eat all of it yourself!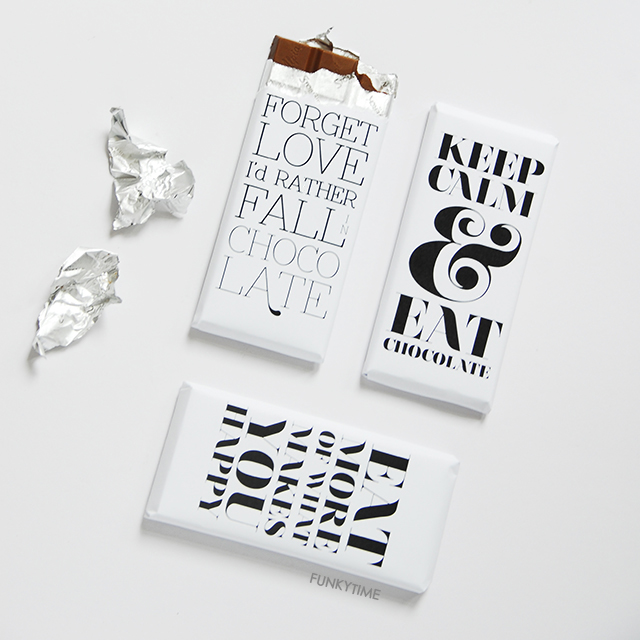 This clever little DIY solves the yearly problem of what to give your school buddies, neighbours, co-workers or dog walker. That someone you want to remember during the holidays without breaking the bank. Something simple but something that says that you care. And most often you end up buying that same old box of chocolates from the store you bought last year. But this time, let's take it up a notch shall we.
Combining two long term trends of typography and monochrome. Sibylle designed four different letter-sized wrapping papers, each spelling out niceties, such as If there's no chocolate in heaven I'm not going, Keep calm & eat chocolate, Forget love I'd rather fall in chocolate and Eat more of that makes you happy.
What you'll need:
paper, a printer and unwrapped store bought chocolate bar.
And what you'll do:
Click here to download the template. Print it out on standard letter sized (A4) paper and wrap the chocolate bar with it. Voilá!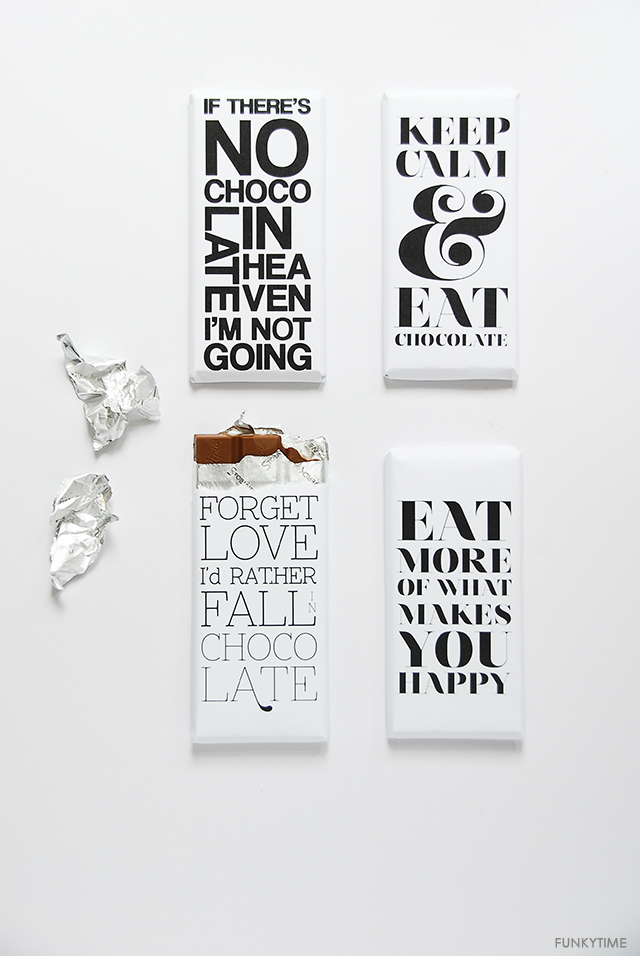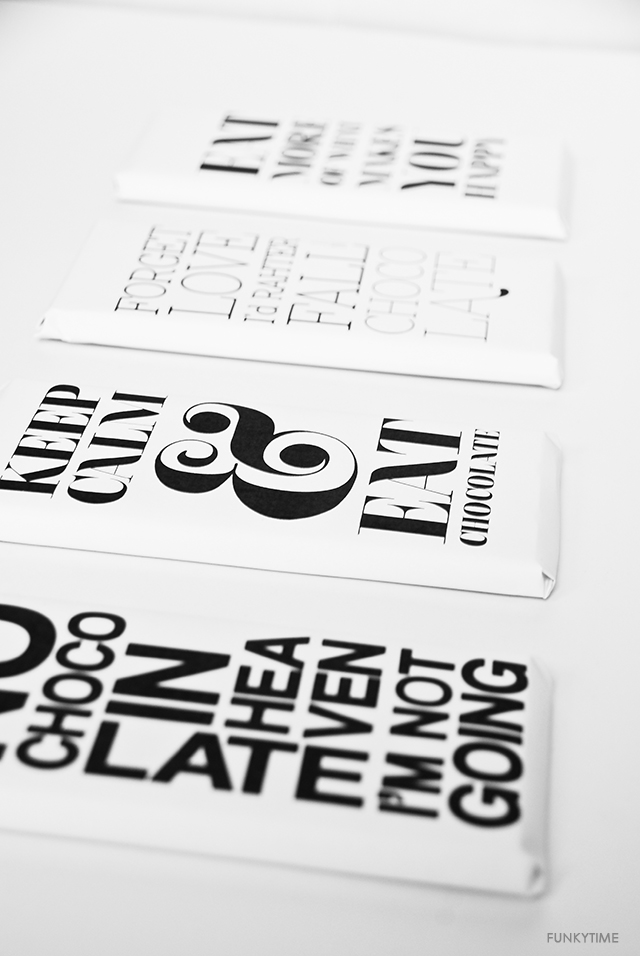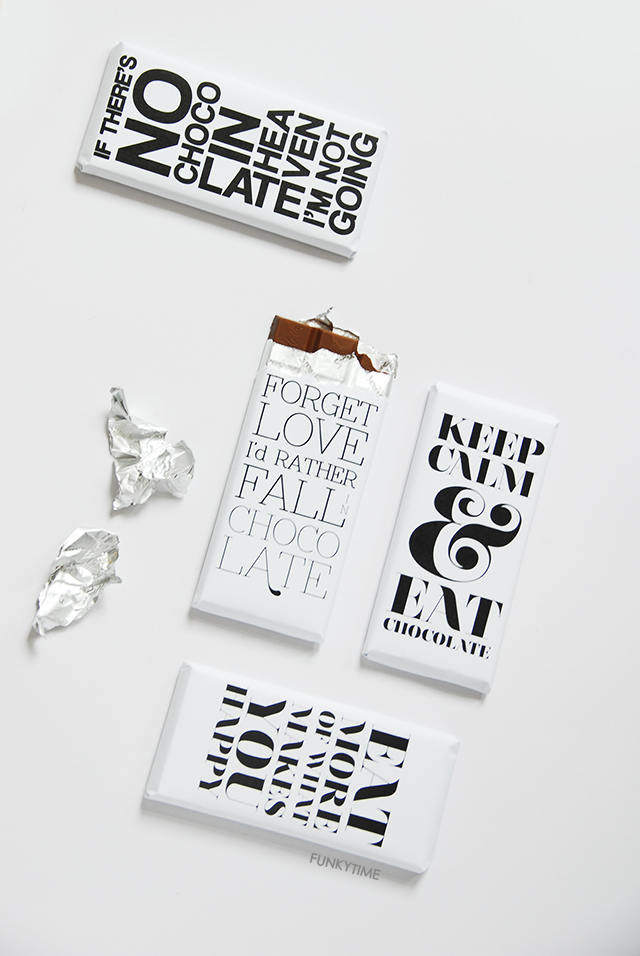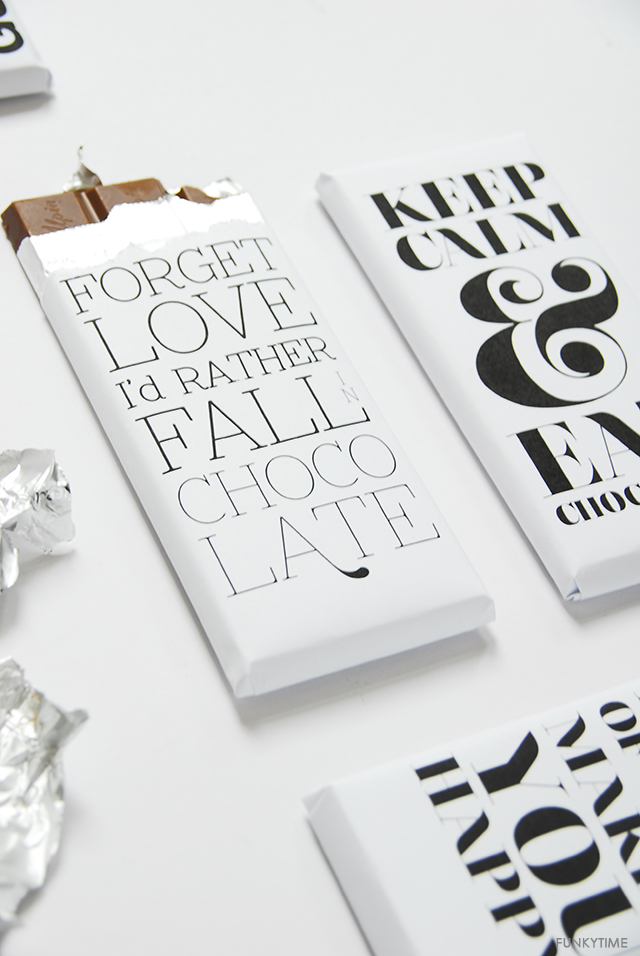 Photos © Funkytime