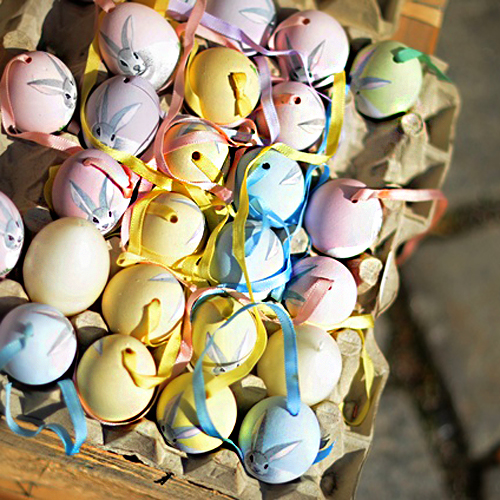 It's Easter time! Just the other day we were talking about Easter traditions in different countries with our colleagues at the Design & Paper office. We discovered that there is one tradition which is present in many countries and cultures: The decoration of Easter eggs! In Christianity the Easter egg is regarded as a symbol of resurrection. The practice of decorating eggshells is, however, ancient and dates back to pre-Christian times, where eggs were a traditional symbol of fertility, rebirth and new life.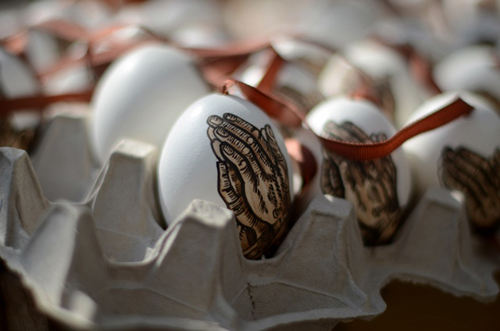 In many countries the first egg is dyed red (in memory of Christ's blood) and in Serbia people keep this egg for the whole next year as a symbol and a "house protector".
Two of our favorite traditions are the so called egg hunt on Easter Sunday, where children need to find the hidden eggs, as well as egg tapping contests, where each player hits the other player's hard boiled egg with his own – the last egg "standing" is the winner! In Bulgaria the person who ends up with the last unbroken egg is believed to have a year of good luck.
In Slovenia there is a tradition called Sekanje pirhov, where each person tries to hit the Easter egg with a coin – the goal is for the coin to remain stuck in the egg. The person with the most hits wins.
I personally love to decorate my own hard-boiled eggs as I have been doing it with my mother since I was a little girl. This year they will be all in pastel colors with stripes (green, yellow, pink and blue). In many countries people decorate their eggs with folk motives. Of course, you can also make Easter eggs from paper, a great DIY idea are paper mache eggs. If you are not the crafty type, here in Vienna we have several Easter markets in front of Schönnbrunn Palace or at the Freyung, where you can buy beautifully decorated eggs as you can see on the pictures.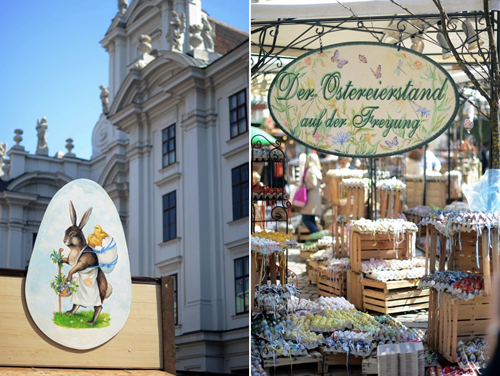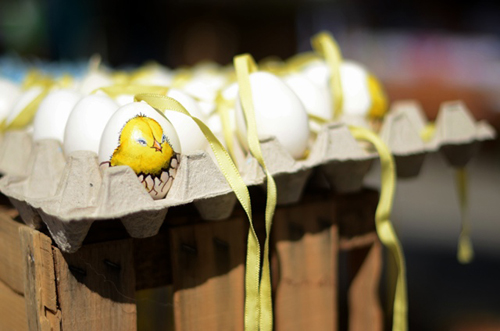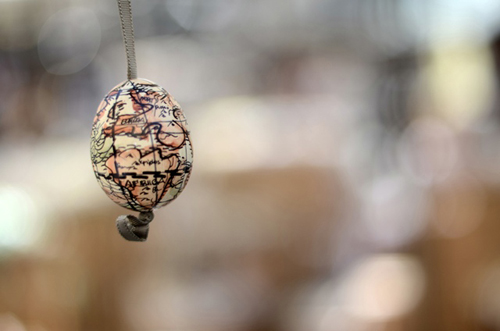 If you happen to be in Hungary or Poland over Easter, watch out for Easter Sprinkling: On Easter Monday also called Wet Monday, boys and men sprinkle perfume or water on girls and women and sometimes vice versa. This tradition is connected to fertility and cleansing. In case you get gently spanked, you are probably in Czech Republic or Slovakia, where men like to symbolically whip girls and women with willow branches on Easter Monday to ensure that they stay young and beautiful.
What is your favorite Easter tradition?