Meet Esprit de Nature, an ecological concept of recycled paper colored in an entirely natural way, which has earned its place into the new Europapier's Design Papers Collection.
Natural pigments have been cherished and purposed for thousands of years, whether by ancient civilizations in fascinating Egyptian hieroglyphics or Lascaux timeless cave paintings. Today, even more, we are witnessing a return to nature's core, back to our roots, a tendency to bring more awareness into our daily lives by living authentically. This growing lifestyle echoes into re-examining consumer choices and turning towards products that are organic or manufactured in an earth-friendly environment. Conquering many industries, this way of life is also encountered in the paper industry.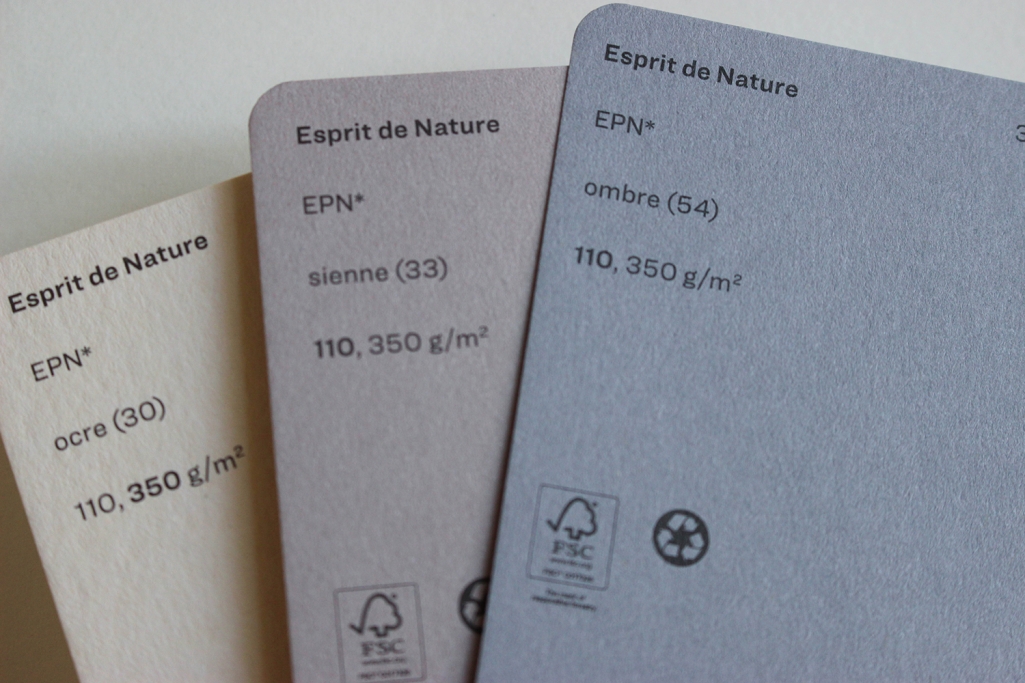 As such, Esprit de Nature is here to successfully prove that ecology can be synonymous with performance. Combining both technical and aesthetic excellence, the stunning papers come in 3 natural colors: a yellowish Oche, a pure clay (kaolinite) colored with a pigment of goethite, a Lightly purple-brown shade Sienne, a subtle blend of calcined sienna and black iron oxide, and a rich grey Ombre, with clays tinted with iron oxide.
You can close your eyes and envision this paper exhibited as you enter an organic cosmetics store, or neatly packed around your favorite essence of perfume. Its applications are virtually endless, due to its perfect creasing feature and popularity among any business who emphasizes ecology, be it art, cosmetics, bio segments or the fashion industry.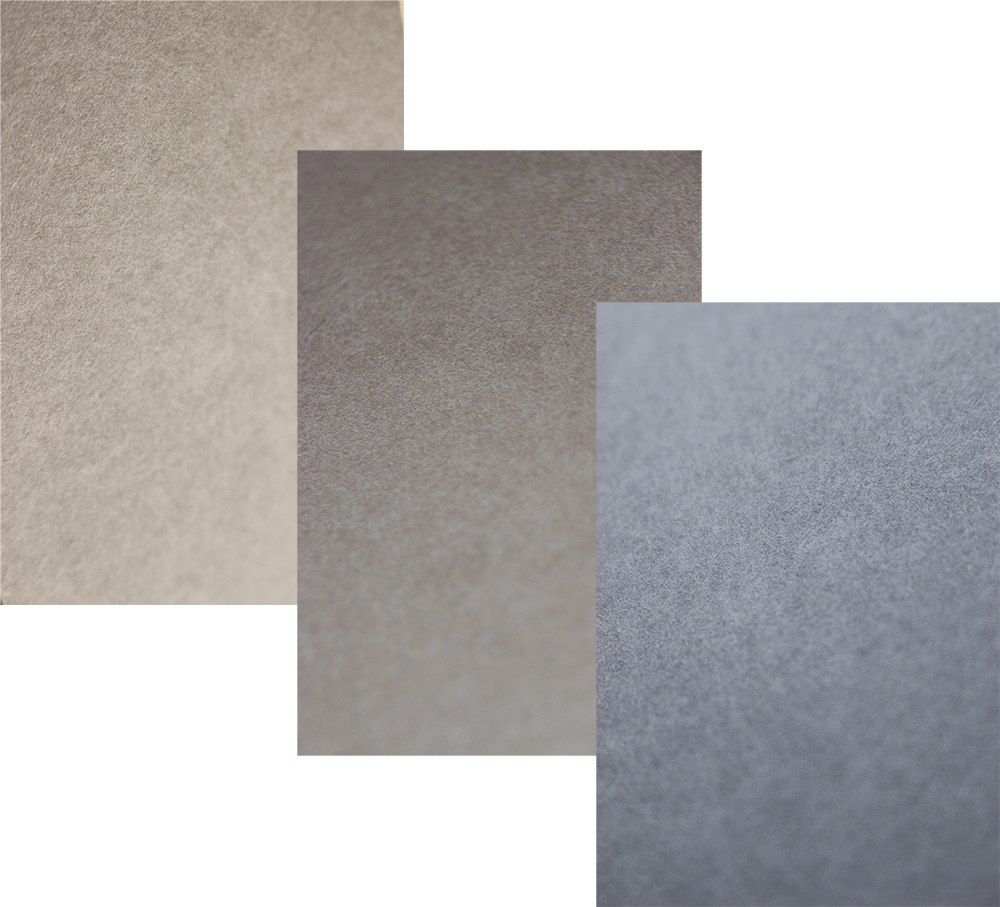 A unique fact about Esprit de Nature is that, due to the exclusive use of natural pigments, the surface and color differs slightly between the two substances: 110 gsm and 350 gsm. This creates an interesting opportunity in applications, which is to be celebrated.
Lastly, in addition to its technical stunning qualities, choosing a paper quality that is aligned with your values and needs to bring even more worth and quality to your brand. We are looking forward to featuring many future projects that could come to life out of this new naturally pigmented paper, which is carried exclusively by Europapier.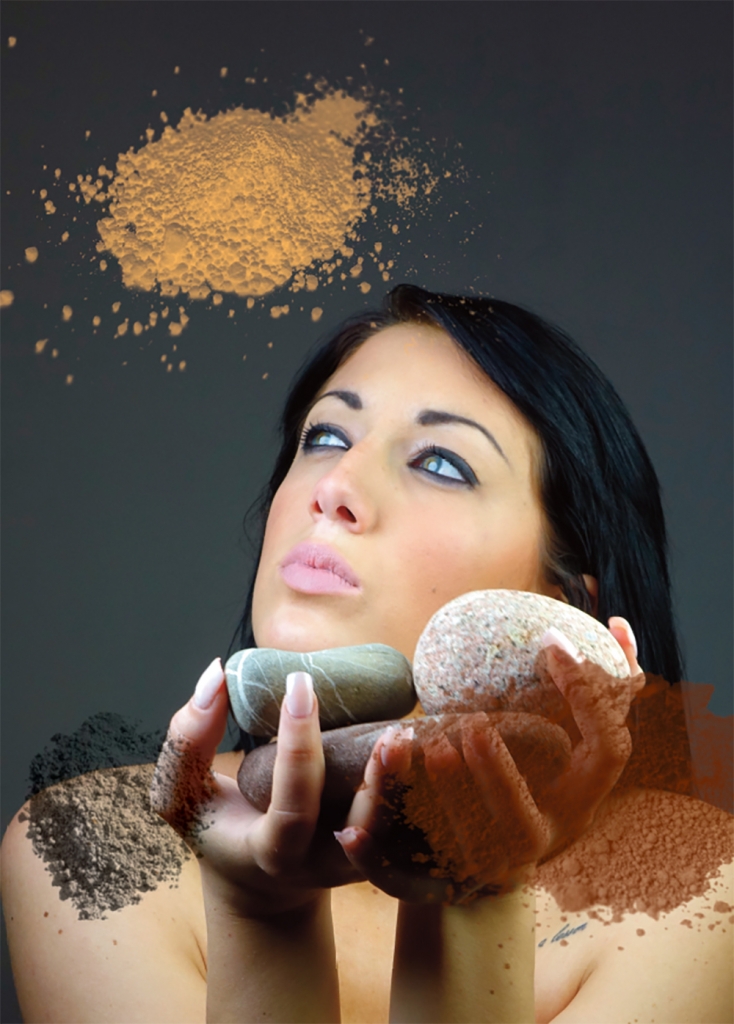 Images © Design&Paper