Design Papers is a premium paper collection of Europapier, a leading paper merchant of Central and Eastern Europe. Produced every second year as a tool for designers, printers, and other graphic industry professionals, this year's collection is the biggest in its history, in paper diversity as well as in size. Containing a mammoth amount of over 25o different paper qualities, the stylish box conceals within two swatch books split between six categories.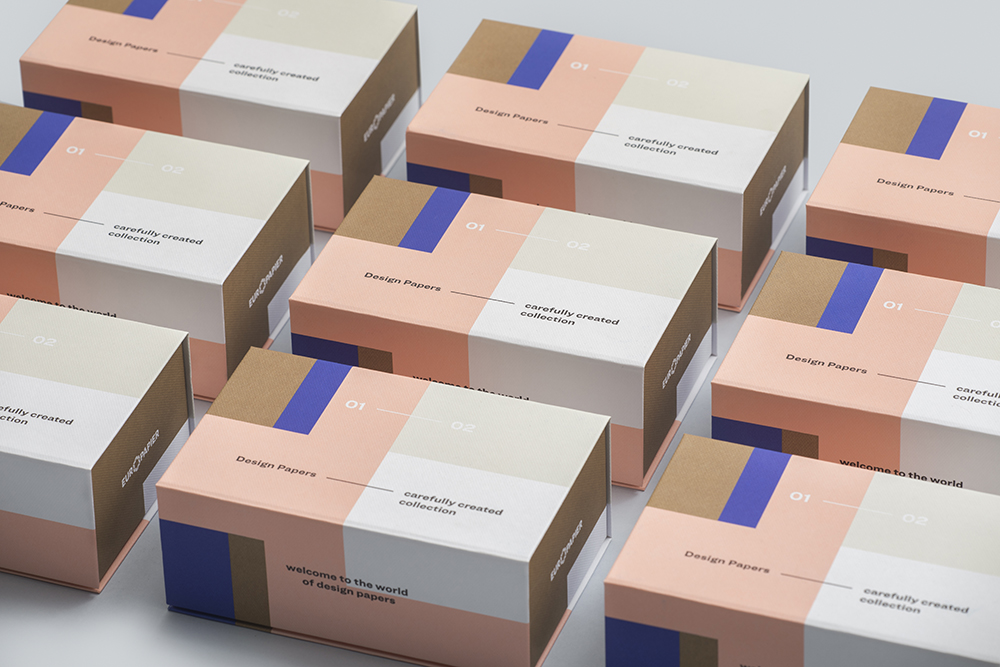 Following the success of its predecessor, the 2018 edition of Design Papers is designed by Metaklinika, an independent design studio from Belgrade. The concept for this year's catalog was inspired by modern abstract art, as the color blocked packaging indicates, echoing the diversity and wide range of colors offered in the collection.
"With two dominant colors on the box – blue and pink; they reflect the yin-yang principle (light and dark, cold and warm, etc.). Also, there are two additional colors – grey and brown; these two were selected carefully to highlight the two dominant colors so that they can stand out even more. The brown color is here to highlight the blue and to increase its intensity, while the grey emphasizes the gentleness of pink. This combination is essential for a harmonious impression of the box", Metaklinika explains.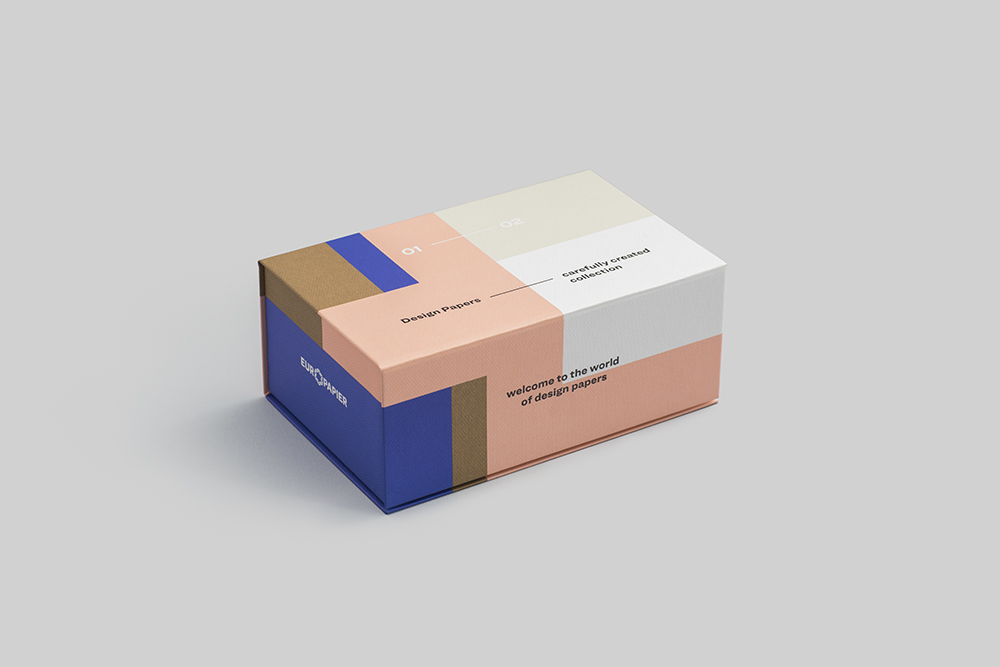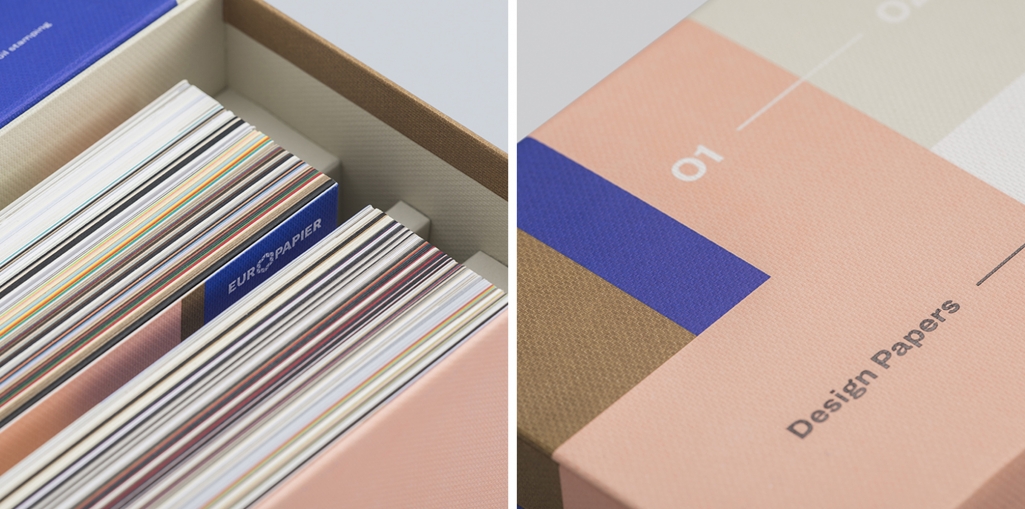 By adding beauty and persona to a tool, Metaklinika succeeds in creating an inspiring experience for the user. The catalog appeals in its minimalist language, from form to color and uncomplicated functionality. Designed with the target group, designers and people working in the graphics industry who value minimal design and appreciate fine design and graphics techniques, in mind.
While the embossed textured Classic Covers Millennium box accentuates a luxurious, haptic experience, it is the endless inspiration from the stunning paper collection within, which incites the user reach back and open the box time after time. 
Watch this space: from this day forward we'll be showcasing a new part of the Europapier Design Papers collection weekly. Next, a closer look at the carefully curated 2018 collection, and how it found its final form. Also, if you fell in love with the catalog and dream of owning one, we'll be launching a giveaway competition soon!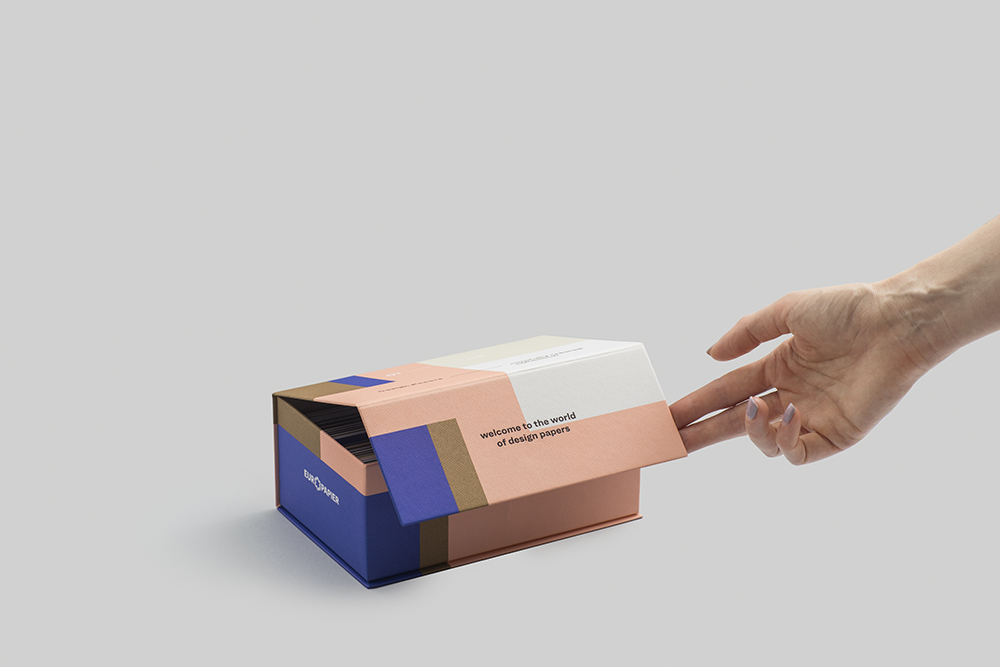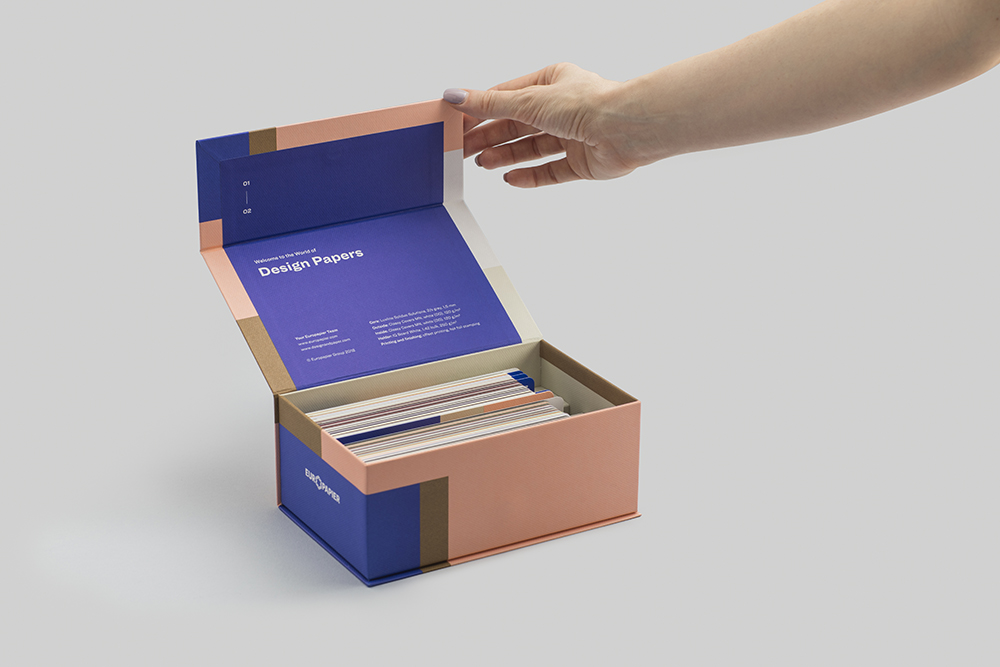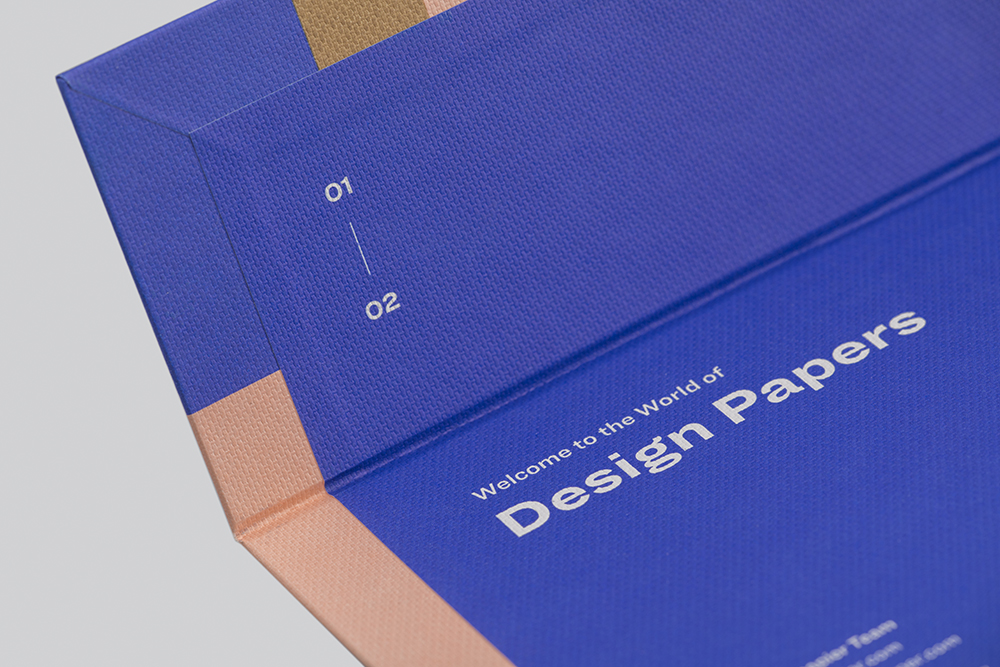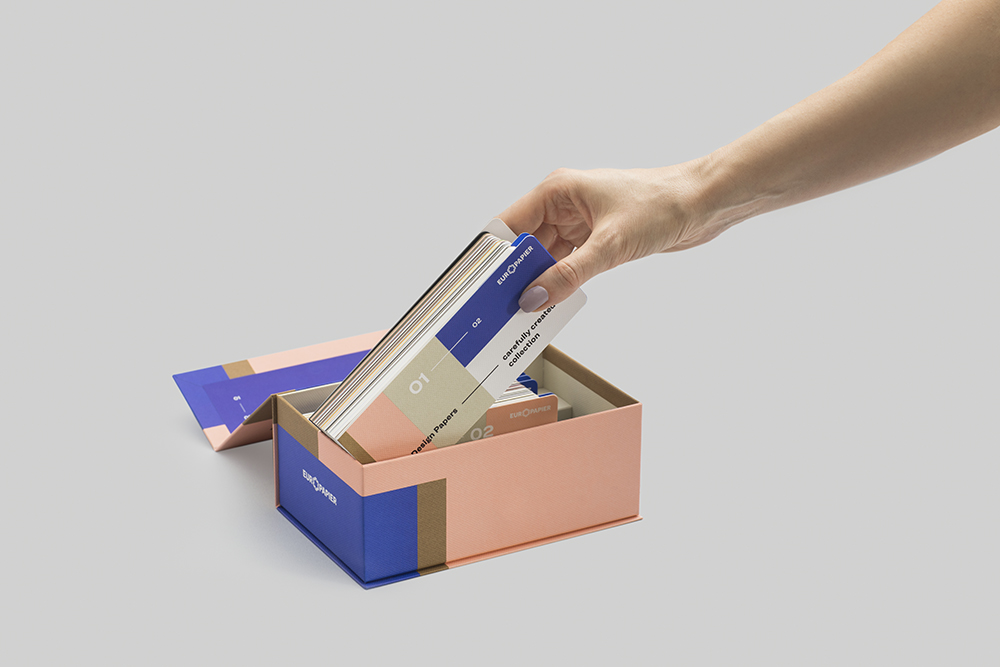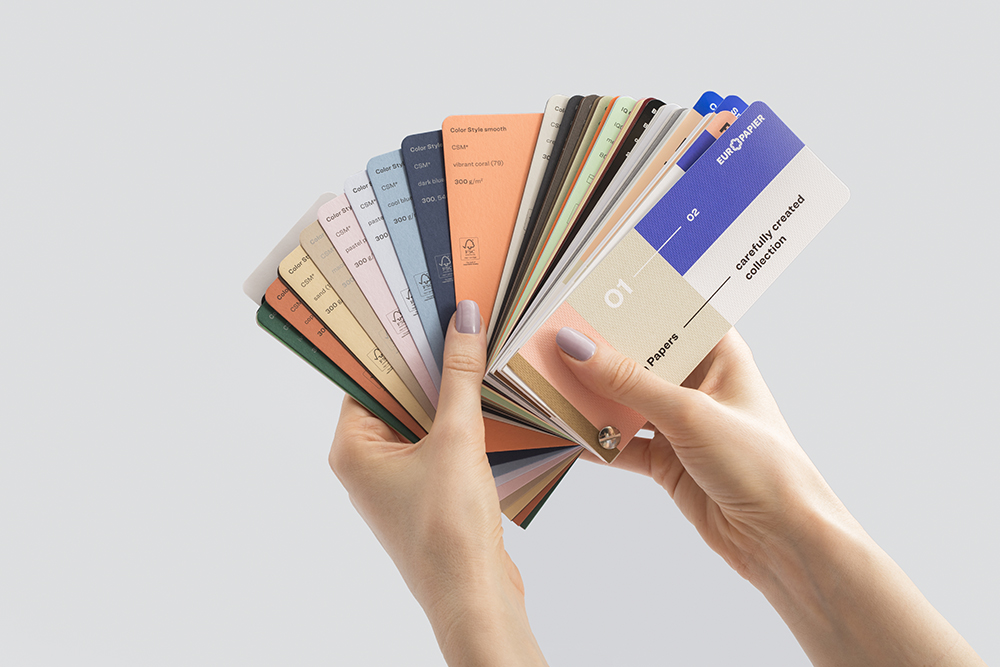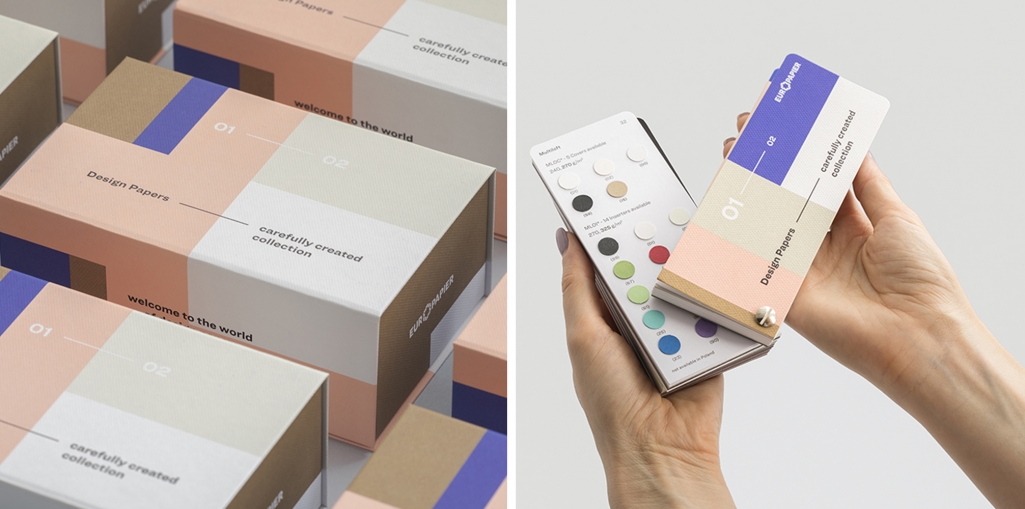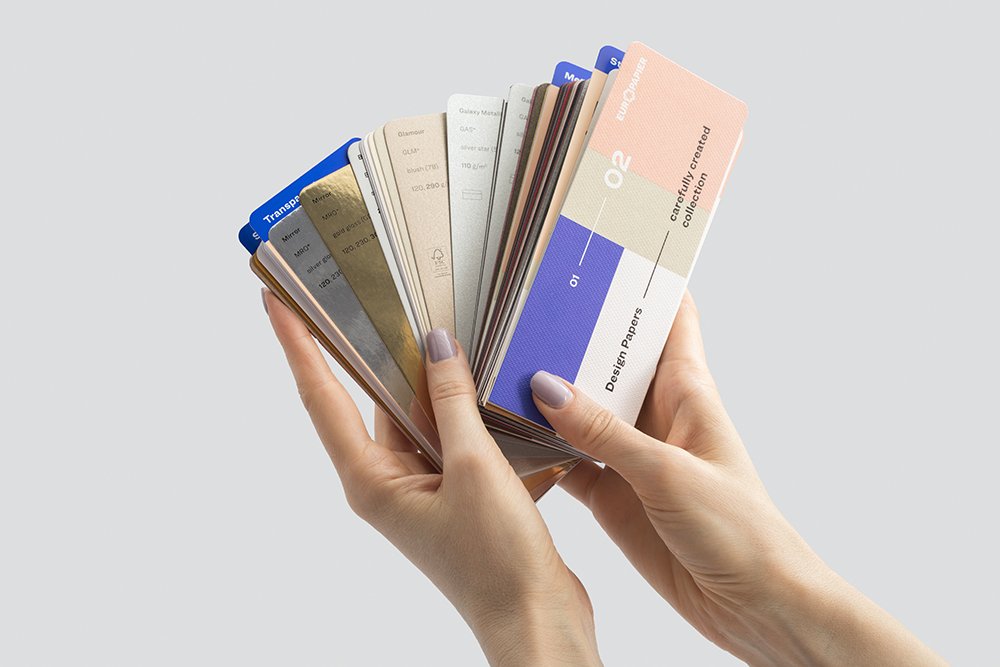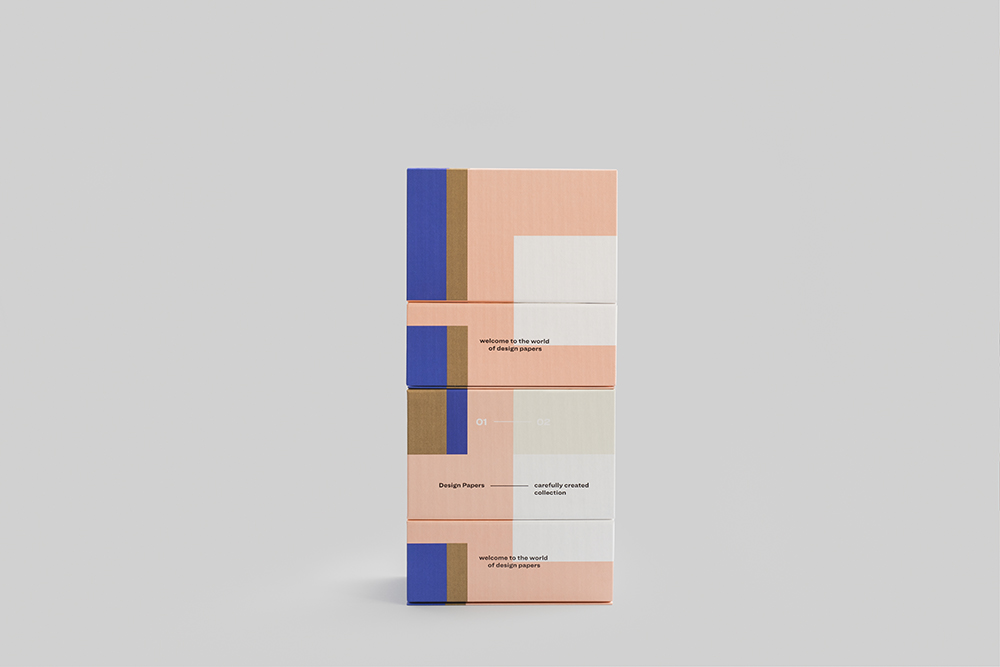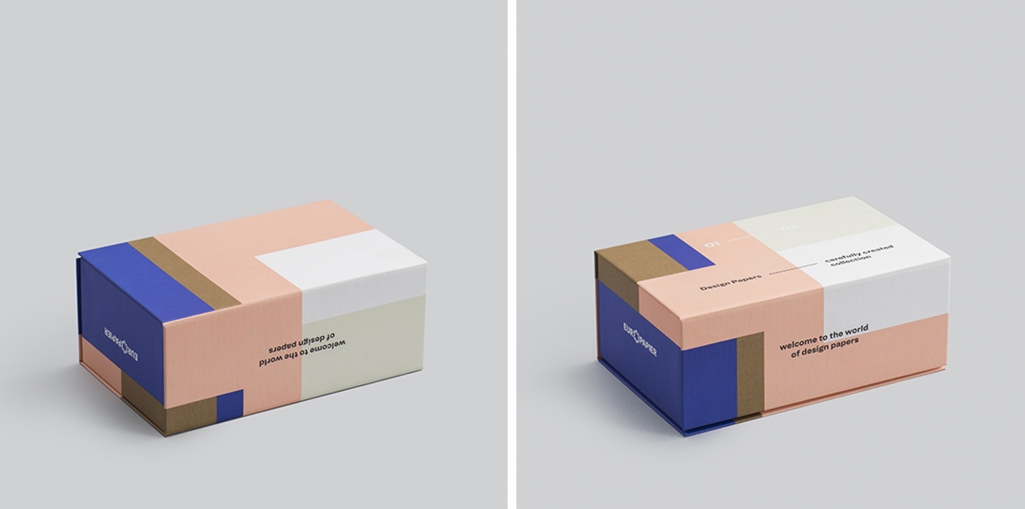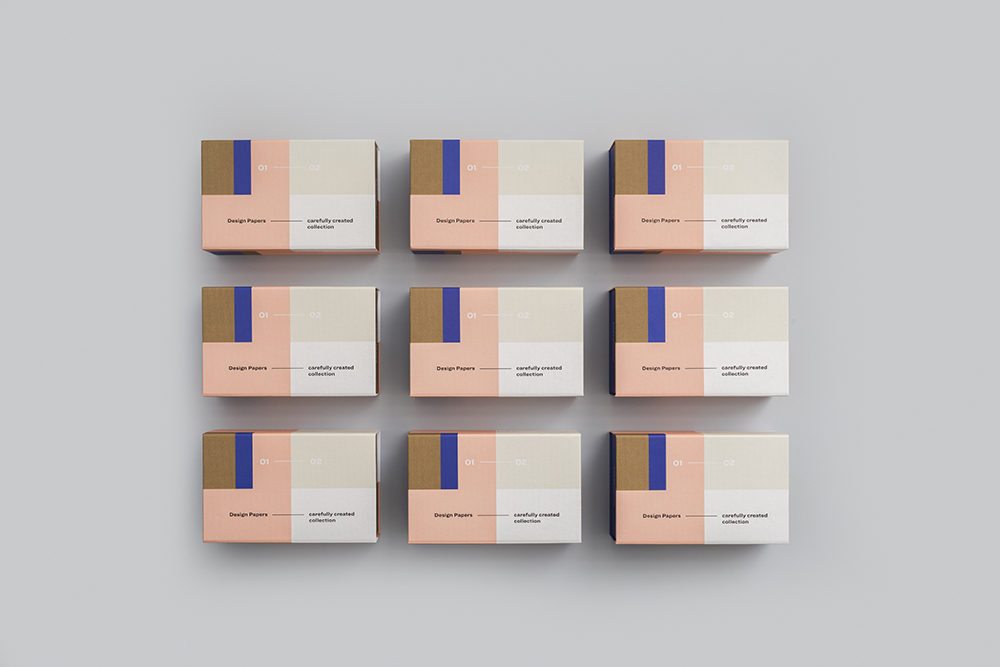 Images © Lumina Images