For the annual Christmas cards this year, Europapier Group collaborated closely with Austrian printing house Jentzsch as well as with Simsa, a company specializing in outstanding finishing effects. Europapier's choice of paper for this year's Christmas cards comes from one of our highlights the year, the newly launched PERGRAPHICA® Colours assortment, with Precious Purple, Magnificent Green and Stormy Grey being the shades that inspired us the most. The cards were printed in offset print and folded by Jentzsch and laminated with hot foil by Simsa. The insert of the cards is realized out of GLAM Champagne, a stunning pearlescent paper exclusively available at Europapier.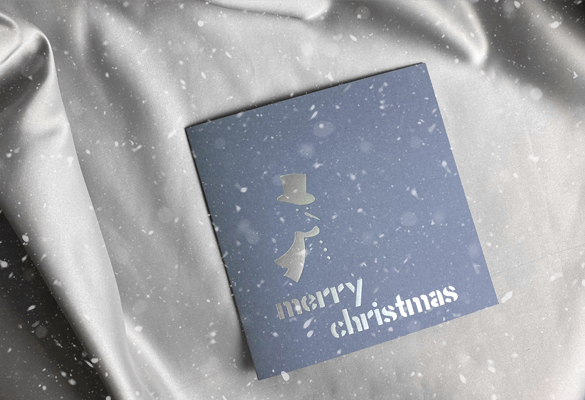 We sat down with our partners in realizing this project, to get a glimpse into the production process, how it feels to work with the new PERGRAPHICA® Colours but also to catch their impressions of this out-of-the-ordinary year.
Please tell us a little bit about what Jentzsch & Simsa does?
Jentzsch: Jentzsch is a family-owned printing company based in Vienna that has operated for more than 50 years. Our aim is to produce with high quality, sustainable and regional.
Simsa: We want to get the greatest possible printing effects for our clients. And we are happy to accompany a project right from the start, through conception and design, we offer our expertise and know-how to achieve the best results.
What was your experience in working with Pergraphica® Colours, in terms of printing, and afterwards converting? ( hot foil, folding etc).
Jentzsch: The paper was very fine to print and even the finishing was pretty well to do. On the whole a high-quality paper in a wonderful range of colours.
Simsa: The paper shows very nice results in the hot foil stamping. Especially the smooth and soft surface of the paper in combination with the glossy metallic stamping foil creates a wonderful optical contrast. The selection of a rather unusual stamping foil colour was also a good decision to raise attention and to underline the special quality of this paper. Congratulations to the design team!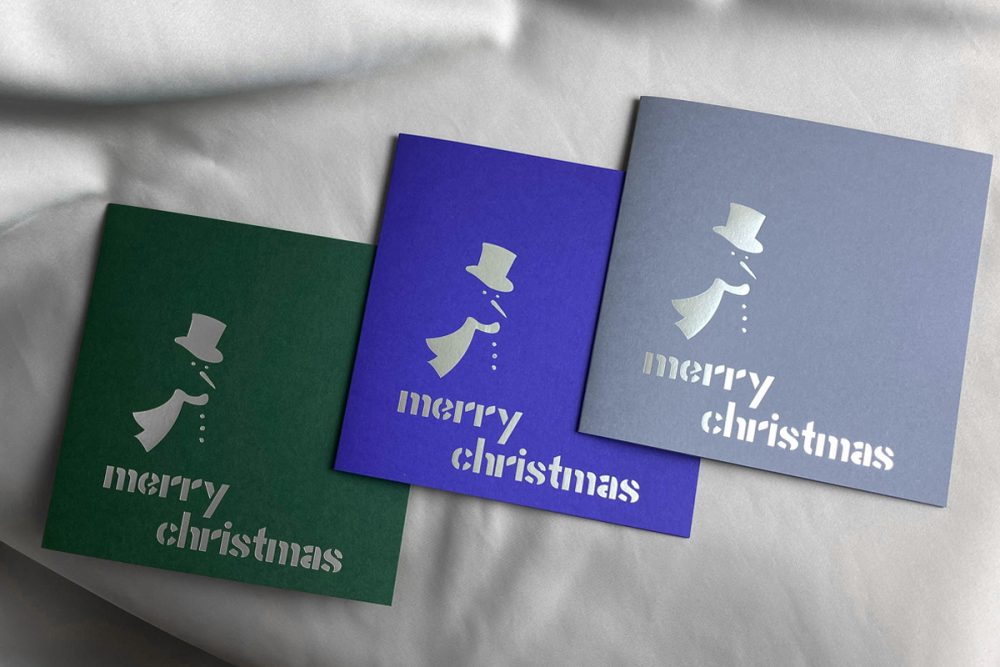 And would you enjoy using the PERGRAPHICA® Colours range for other future projects?
Jentzsch: Certainly! I can imagine it for an invitation or even business cards. I think there are a lot of possible applications.
Simsa: Of course, if the project is the right one.
Jentzsch, how important is the choice of paper when producing a set of cards?
Jentzsch: The choice of paper is for nearly every production an important point, depending on many factors like the layout, the final aim of the product, the desired surface feel. And the choice can only be made in intensive communication with the client.
Due to its premium, uncoated feel and excellent folding properties with reduced breaks, the PERGRAPHICA® Colours range is particularly well suited to luxury packaging for cosmetics and perfumes, wines, champagnes, and spirits, as well as boutique bags. The new tinted PERGRAPHICA® range combines the advantages of both offset and digital printing and is optimized for multiple printing, post-print processing, and converting techniques: the fulfilled promise for creative perfectionists.  
And finally, do you personally send cards, such as Christmas cards or postal cards? Do you like receiving them?
Jentzsch: We send every year Christmas cards to our clients and I personally like also to receive them – especially in Corona-times…
Thank you Jentzsch and Simsa for your expertise on the project and answering our questions, we wish you a wonderful Christmas and a happy New Year.
It is said that 2020 has shifted our perspectives, and made us focus not at what we want, but rather has given us the opportunity to take hold and be thankful for what of what we already have in our lives.
With that in mind, we hope that Christmas greets you and your loved ones in good health – the most important thing to us all now – and even though you can't spend time in person with everyone you would wish, that you find a way to treasure the peaceful moments ahead and enter 2021 in an optimistic state of mind.