A cooperation between Europapier, Mondi and FORMDEPOT
What a start to the paper autumn season! On September 9th, the brand new PERGRAPHICA® tool was presented with a focus on business communication. Guests from the creative scene were invited to FORMDEPOT, a location that couldn't be more inspiring. A space for craft, architecture, and design. It is a combination of well-known partner companies that exhibit their products and designs on over 1,400m². This landscape inspires and at the same time the FORMDEPOT is also one of the lovers of the Austrian design paper PERGRAPHICA®.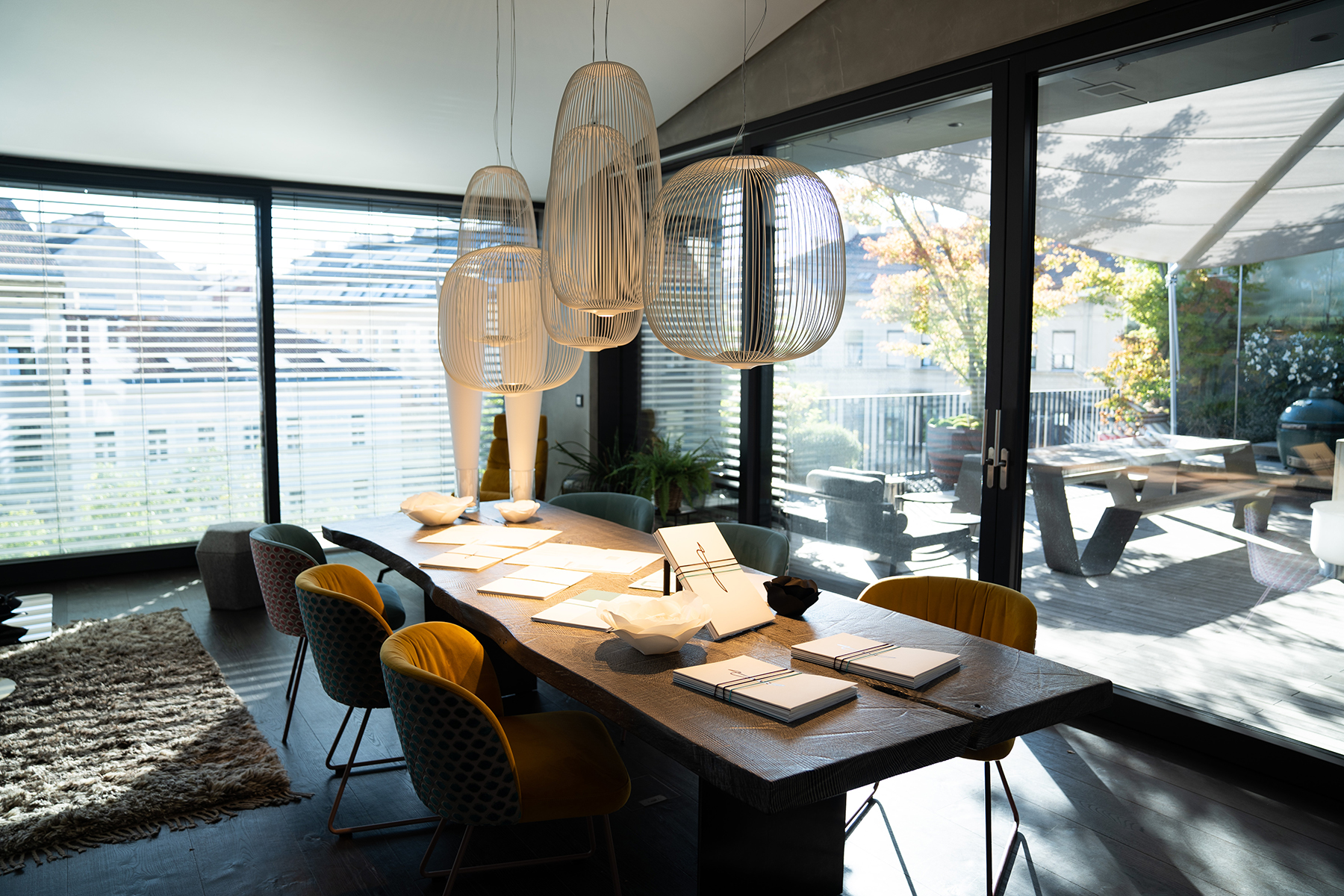 The psychology and philosophy of the materials used, their aura and values ​​always play a central role in the individual design solutions of the members and brand partners of FORMDEPOT. The FORMDEPOT Salon Lookbook, which is published every year as part of the FORMDEPOT Salon, shows design highlights, innovations, and creations from FORMDEPOT. Choosing the right material for the print and its feel is very important to us. Thanks to the professional support of Europapier, with PERGRAPHICA® from Mondi, we have found the perfect paper for printing the Salon Lookbook 2021 – a premium paper with a unique texture that makes the design work razor-sharp and brilliant.

– Lisa Köstl, Marketing FORMDEPOT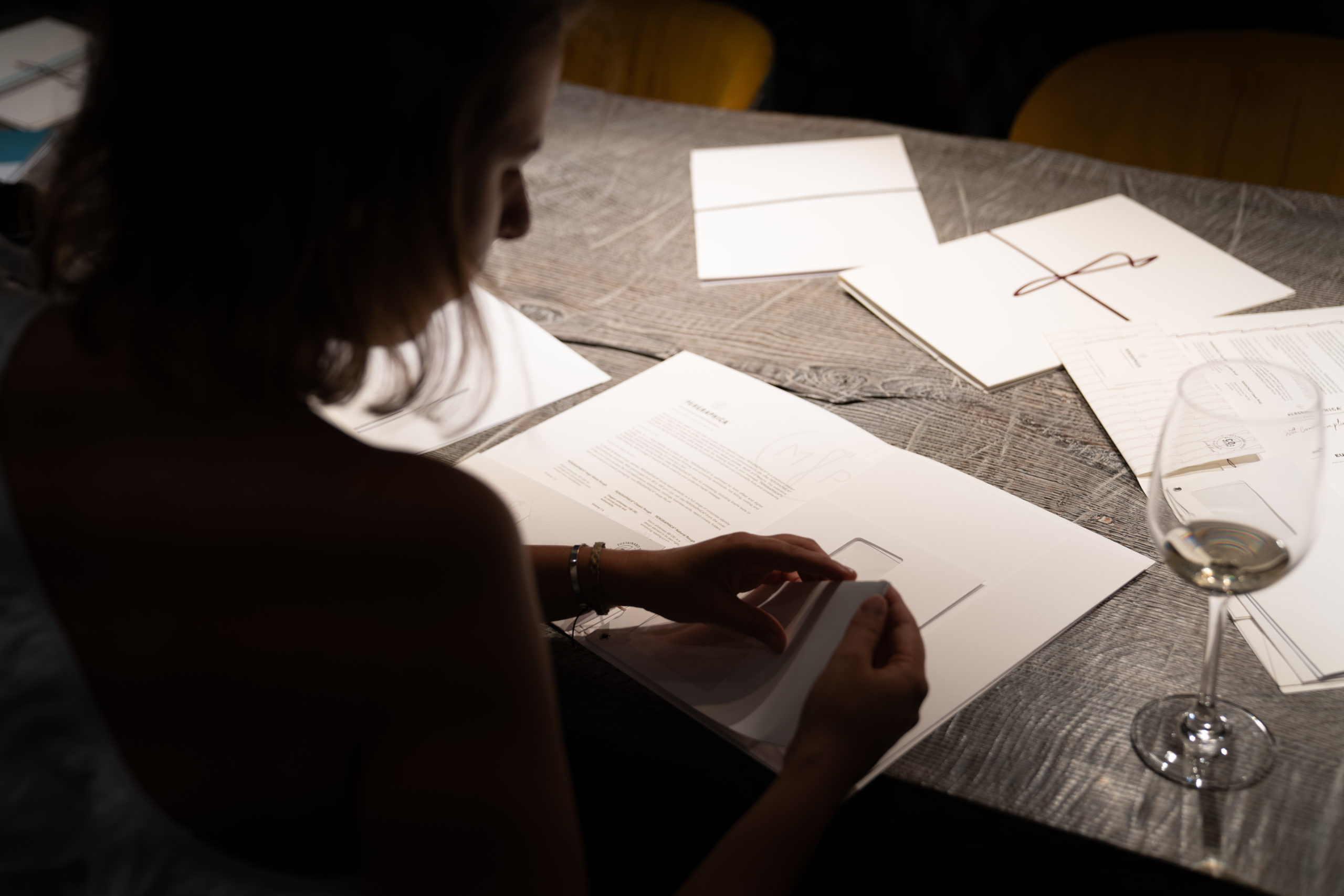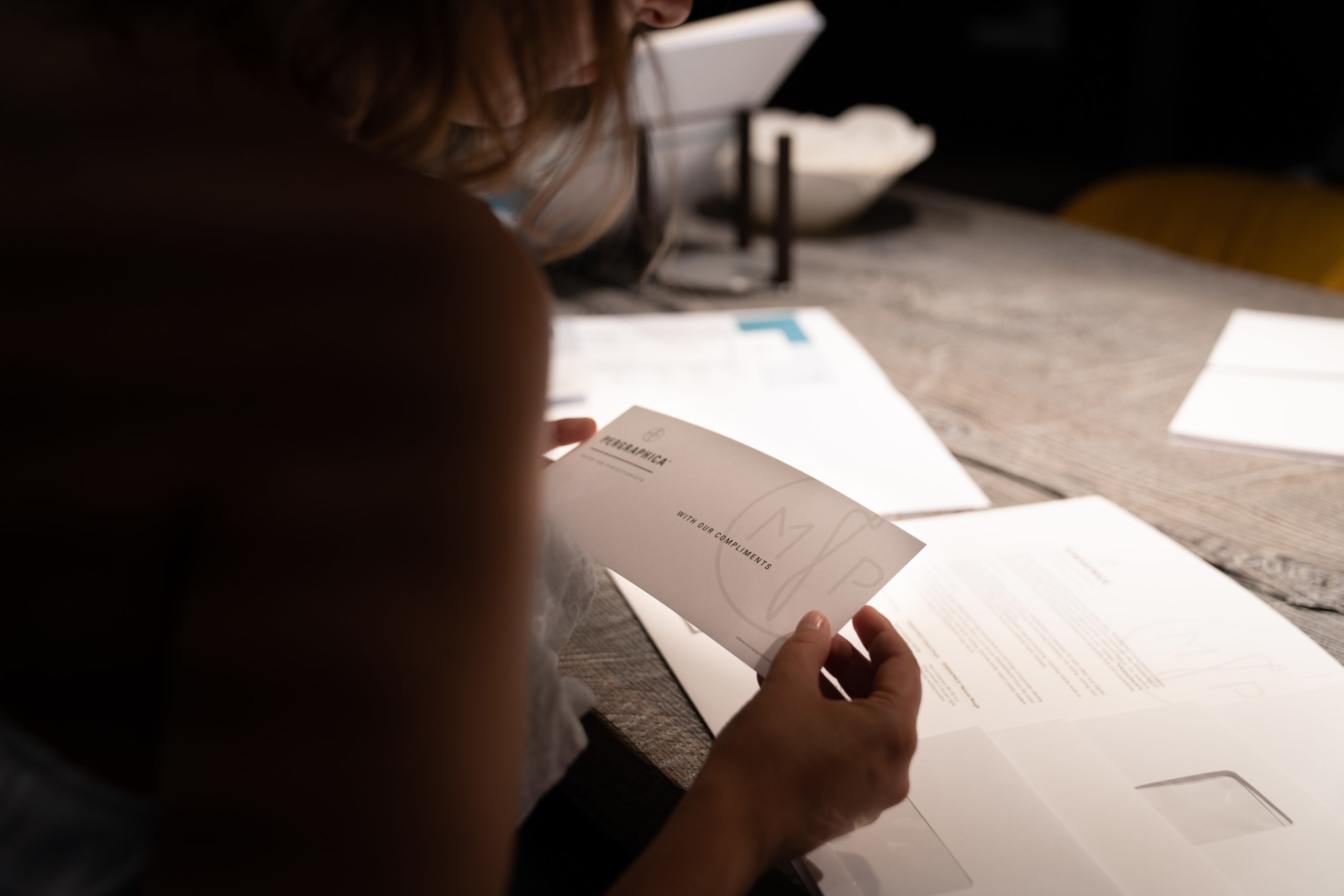 PERGRAPHICA® Business Communication-Tool
The new tool focuses on the white PERGRAPHICA® Design range and shows its excellent suitability as a paper used in the business environment. A set of 3 folders each shows PERGRAPHICA® white design shades – Natural Rough, Classic Rough, High-White Rough – a complete range for your business needs. Each folder consists of an envelope part in which all available envelope formats are shown and an application part that already reveals the end products: business card, letterhead, and compliment card. The folders were produced on the recently introduced 400g/m² grammage.
The aim was to provide the customer with a multi-sensory set that shows all the details that are important for planning business stationery. This includes the shade of the paper, feeling the different weight thicknesses, seeing the envelope cuts including the flap widths, checking the colour consistency of the logo on different weights, as well as experiencing a few final formats such as business cards, letterhead, and compliment cards already tailored to the format. Because all of these points ultimately influence the choice of paper for the business communication needs.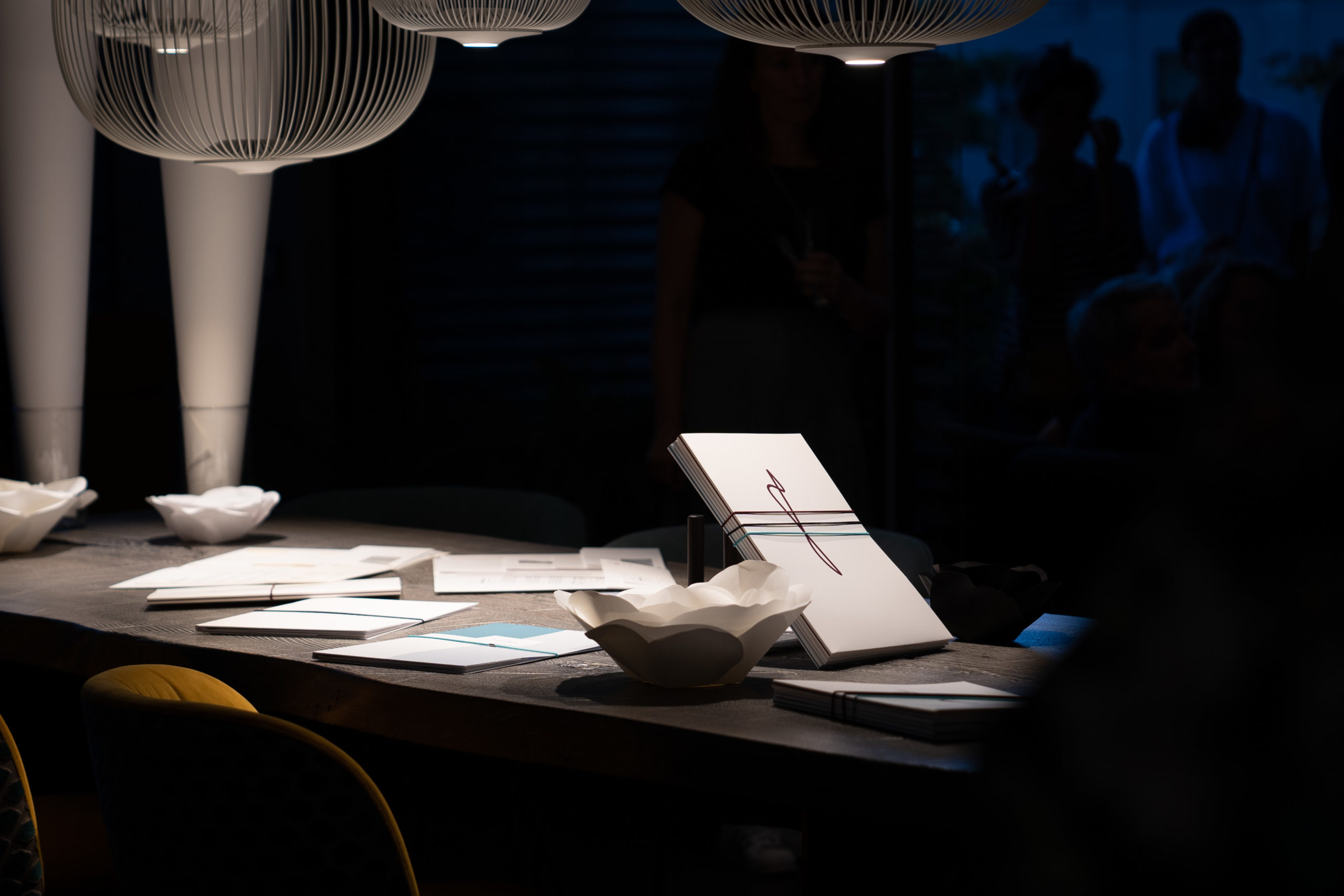 PERGRAPHICA® lovingly produced in Austria
This combination fits like a dream, we'd say! And then when an Austrian company uses a design paper made in Austria – a perfect symbiosis and a good feeling too! To know that the origin of the paper is in Austria, the transport routes are short and the quality of the paper is excellent in terms of surface, feel and performance characteristics.

– Isabel Polter, Customer Project Development Manager at Mondi Uncoated Fine Paper.
Mondi invests a lot of passion into the range and into the further development of the design assortment. The last new addition was a coloured range of 10 deep, intensive colours – PERGRAPHICA® Colors.
PERGRAPHICA® CO2-neutral:
The entire PERGRAPHICA® range has also been CO2-neutral since April 2021. All CO2 emissions that arise during production are offset and invested in a wind power project in Brazil. Therefore, every company that chooses to use PERGRAPHICA® for their business communication tools and also compensates for the emissions during printing has a CO2-neutral product in the end. This is a good contribution to the environment because every little act counts. In addition, it is also a strong added value for brand communication.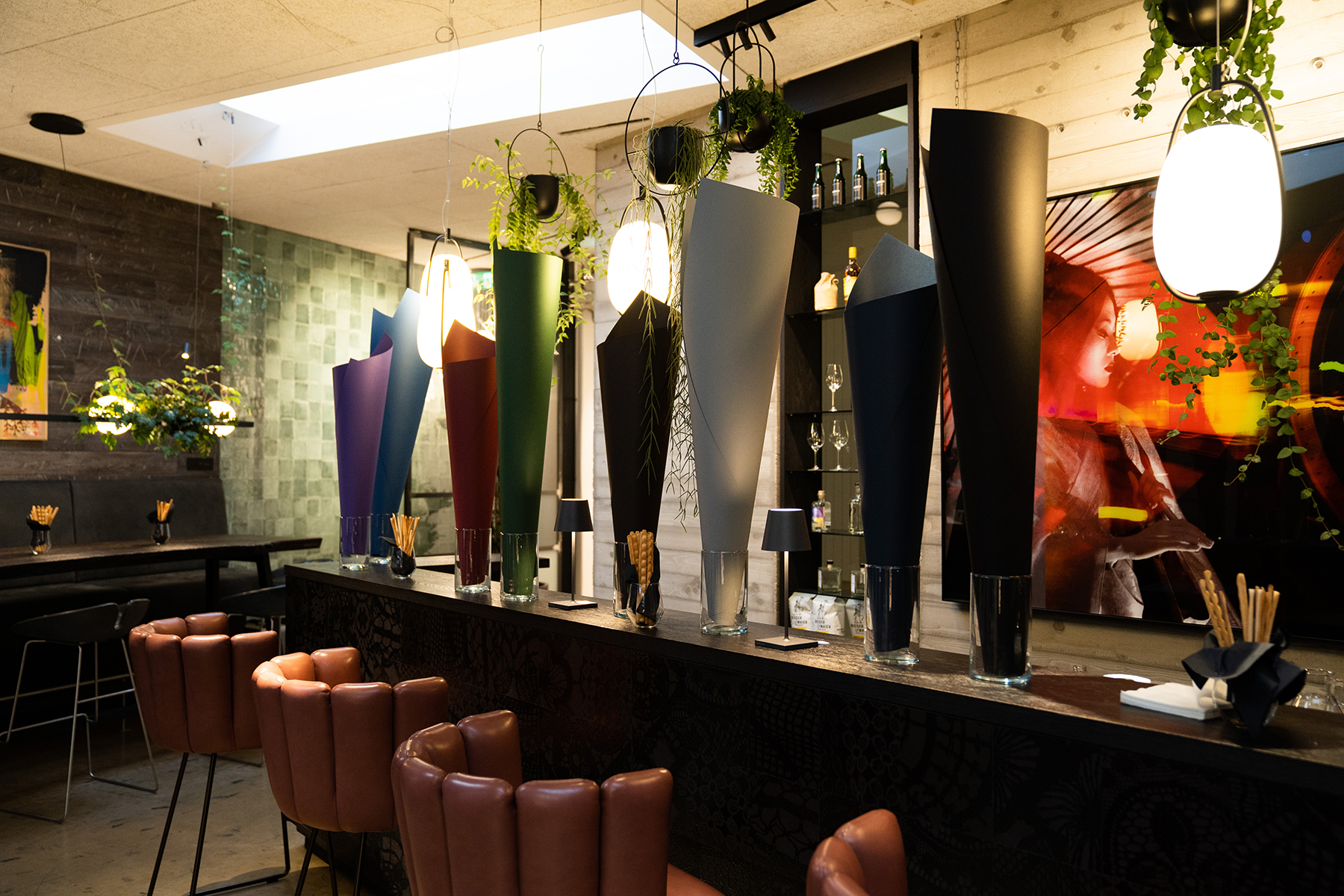 10 reasons for PERGRAPHICA®
The range impresses in many ways, but here is a distinct selection of the advantages:
Wide range of 90 to 400 g/m², so everything from letterhead to business cards can be produced from a single source.

PERGRAPHICA® is perfectly suited for both offset and digital printing. This makes it ideal for business communication, where both technologies are used for different printing needs.

All common envelope formats are available – C4, C5, C6/5 with and without window, as well as format 16×16 cm without window.

Extra-wide flaps of 5 cm for a stylish look.

No internal pressure on the envelopes, this does not change the paper colour.

All envelopes with windows have a heat-resistant window film that does not shrink when exposed to heat, for example in laser machines.

120 g/m² as the base paper for all envelopes ensures good opacity.

Small packaging units for envelopes of 250 pieces, 16×16 cm only 100 pieces.

Rapid availability within 24 hours, as the entire range (sheets and envelopes), is stored at Europapier Austria GmbH in Vienna.

CO2-neutral and lovingly produced by Mondi in Austria!
If you are interested in the range and the new tool, we look forward to your contact!