True to its name, the second pearlescent quality in the Europapier Design Papers Collection and a brand new addition, Glamour exudes style and luxury in a subtle way. Glamour comes in a pure color range, from Ice White to Blush Gold, a unique color carried exclusively by Europapier. All the colors transmit such elegance and yet, are so understated, that admiring them is equivalent to taking soft footsteps through freshly fallen snowflakes or taking an extravagant bath in champagne.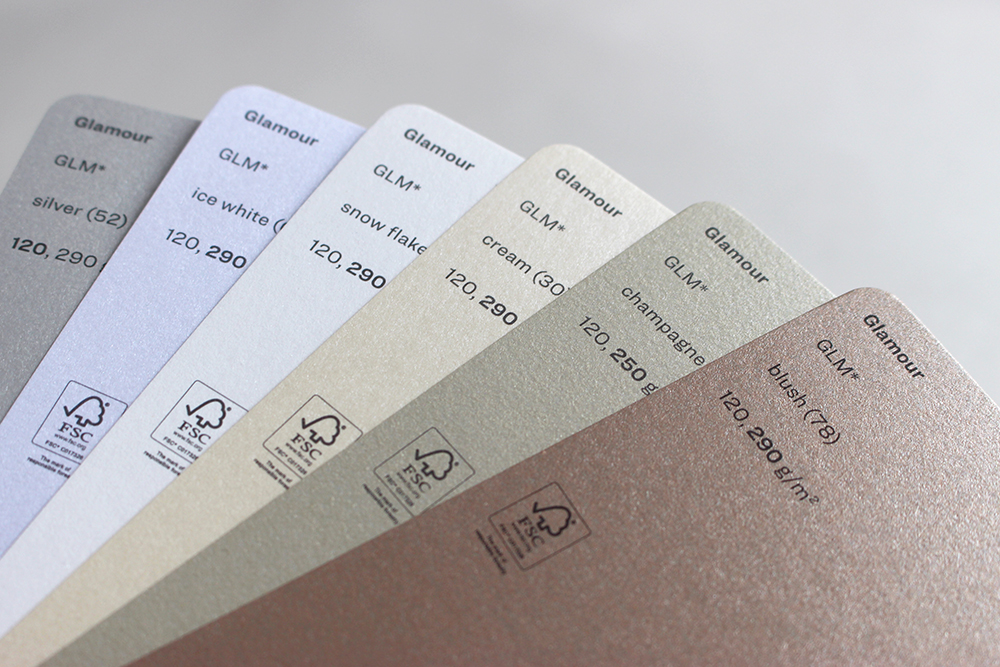 When looking for a shiny, glittering quality, Glamour adds a new delicate paper option next to the classic Galaxy Metallic assortment. The full color scheme includes: Blush, Champagne, Cream, Snow flake (a name carefully chosen: when observed in light, the paper seems to have a glimmer like snow crystals do), Ice White and Silver. The harmonious color range has an understated shimmering finish, so exquisite it catches the eye without being demanding.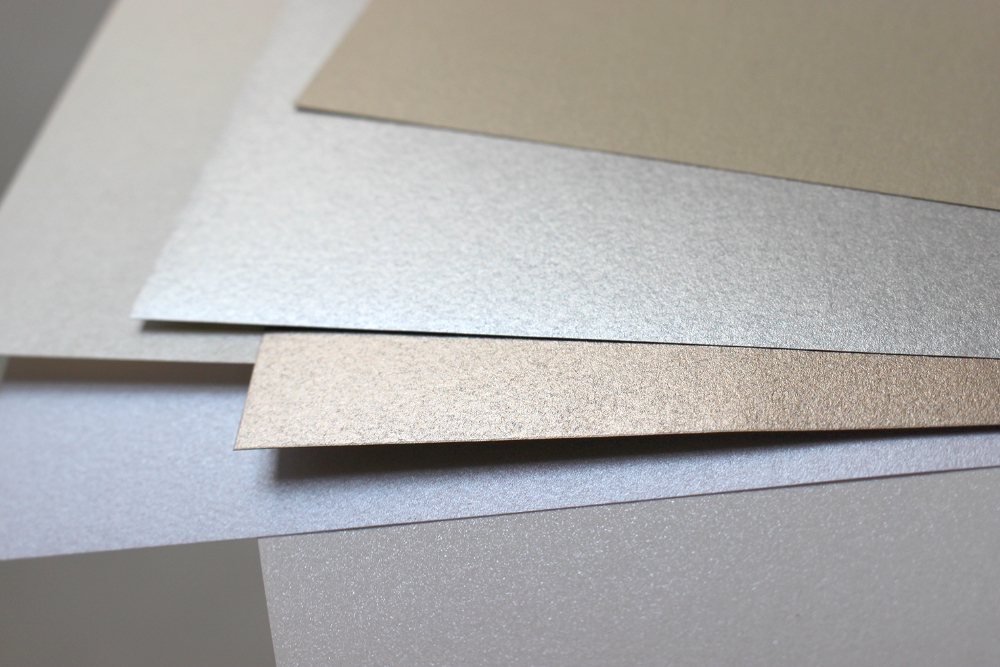 Europapier Bulgaria, in collaboration with Luxpac, created beautiful champagne boxes out of Glamour, which they exhibited last May at the Pack Expo in Bucharest. To gain some insight into the possibilities of the paper, we asked Luxpac what it was like working with this new material.
Although Glamour is not a special wrapping material (because of the coating on both sides), Luxpac still used it successfully for laminating champagne boxes. We adamantly believed that it is worthy to find the solution because the texture and the colors of these papers are unique and both technology and paper characteristics will form the perfect combination to communicate with the end user.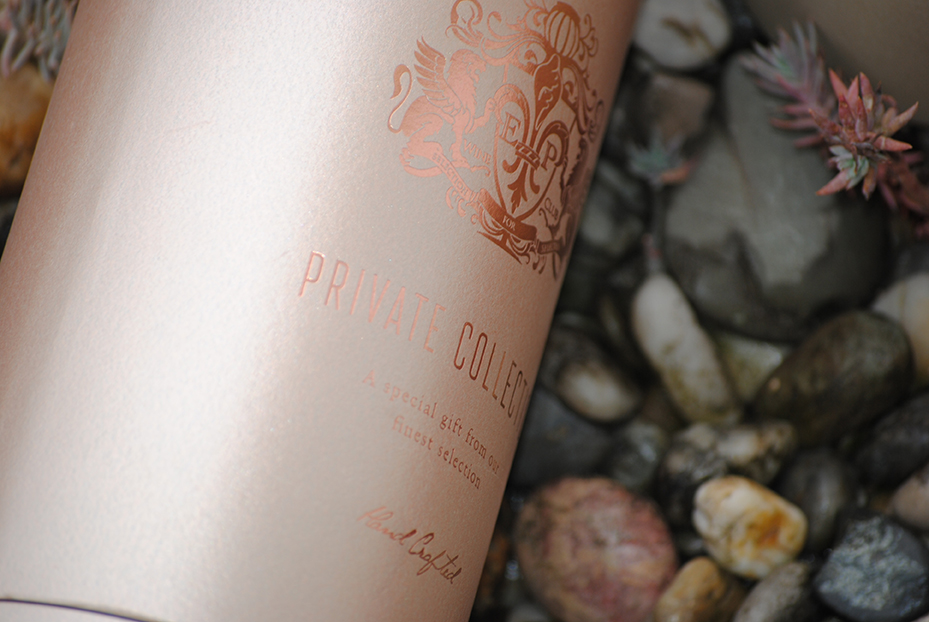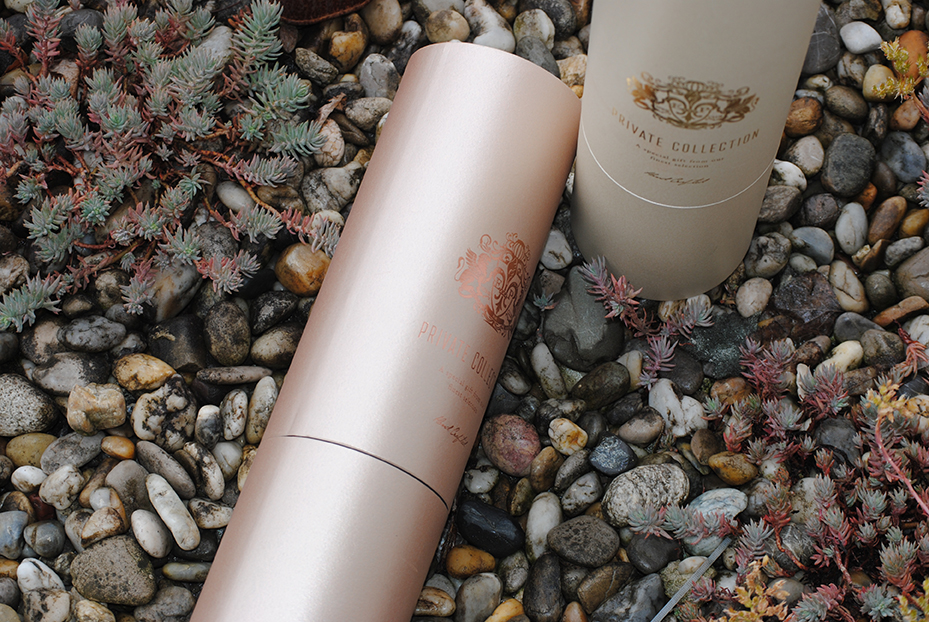 The ring made of Glamour Blush (on the small tubes) was also a bit tricky but not impossible either. It was made on a large roll and then was cut in very thin pieces. It was few millimeters thinner than both sides of the box to underline the smoothness of Glamour between the roughness of Remake and Crush.
After all efforts, the result was satisfying for them and Luxpac exhibited the boxes at the Pack Expo in Bucharest.
Big tubes: Glamour Blush & Glamour Champagne, 120 gsm with hot foil finishing. The big tubes were made inside with Color STYLE smooth ebony 110 gsm, for an expensive view.
Small tubes: Glamour Blush in combination with Remake Sky and Remake Oyster.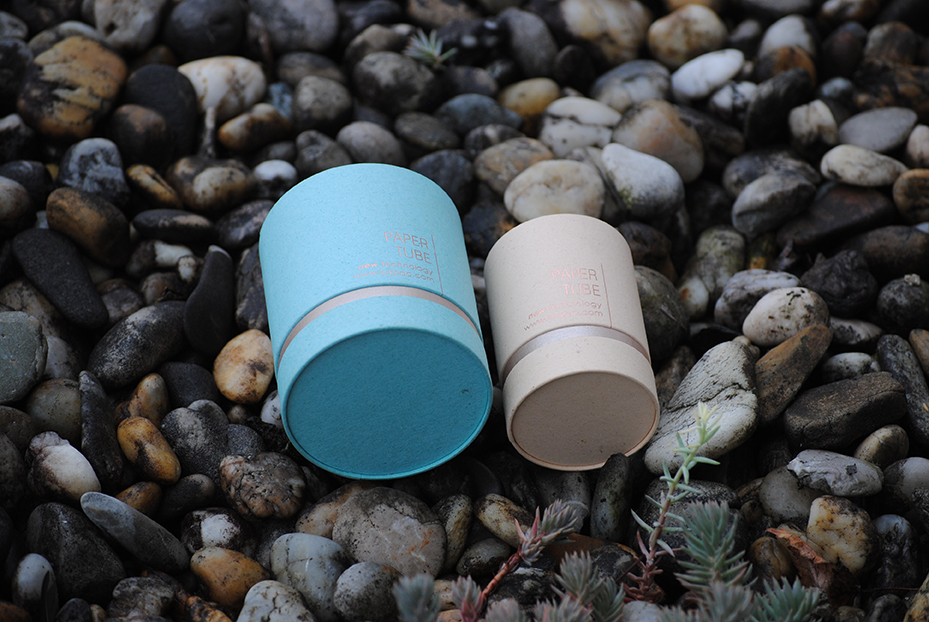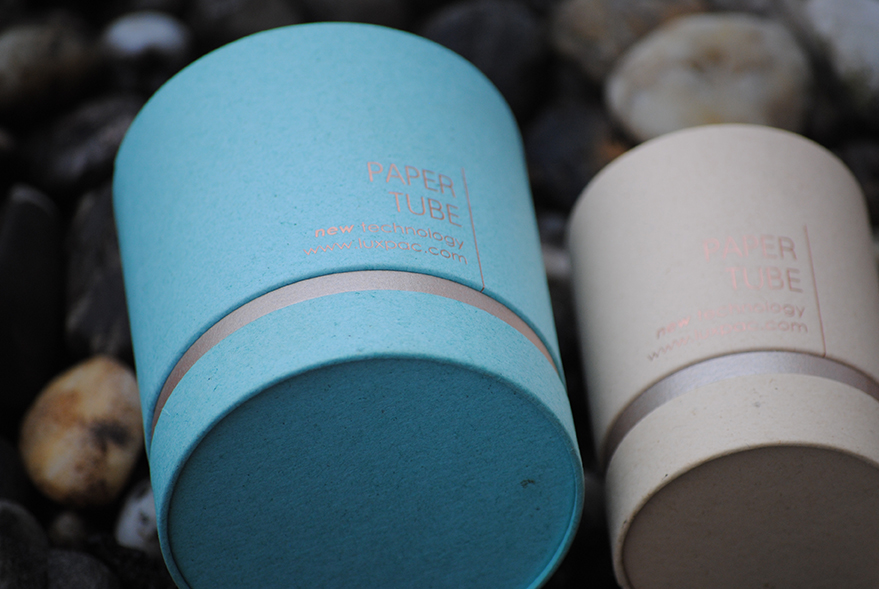 Images © Design & Paper