Each of us, regardless of what industry we act in, or even broader, regardless of age or geographical location, has started to feel the pressures previous generations have left on our world and feel a growing instinct that we must play our part to better the planet we live in, for ourselves, and for our successors. Private individuals, as well as organizations and brands, and entire industries are starting to rethink the way we carry on in life, in work, and what changes could be done for the better.
One such example from an industry close to us – the paper industry – is Mondi, a global paper mill operating since 1967, who's been contributing towards the preservation of the environment for many years. In early 2022 Mondi defined this into a clear-worded concept: Green Spirit, which stands for Mondi's conviction that their actions can bring about change. The common goal is to find a way to treat our planet and its resources with care.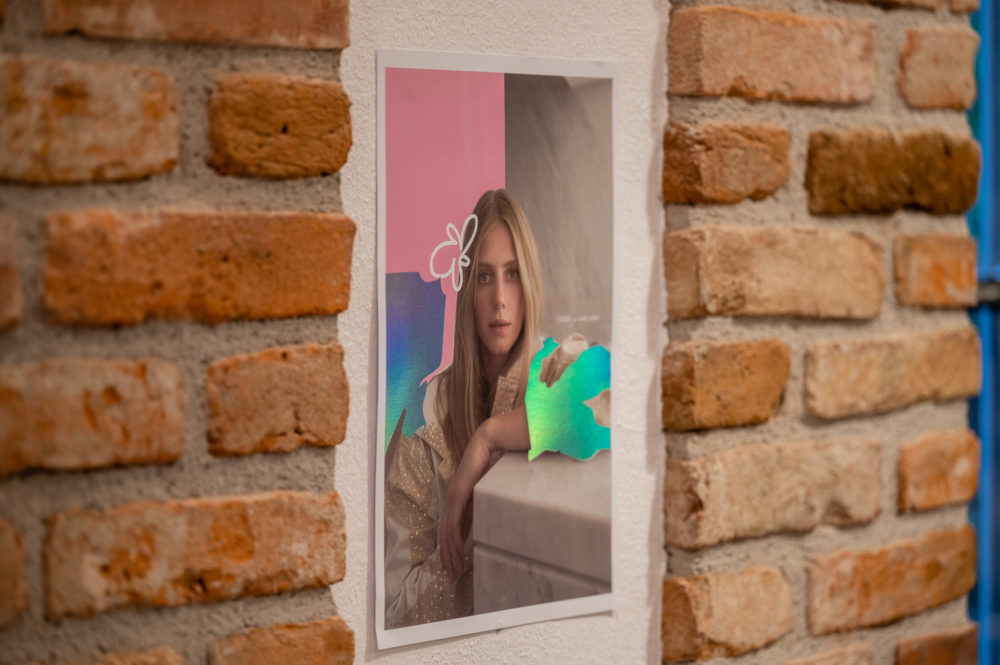 The new approach enables Mondi to borrow resources from nature and then return them back into the cycle, either via recycling the paper (up to 6 times) or by composting it and transforming it into a stable material that can be used as organic fertilizer. Green Spirit encompasses three major areas: Green Range: the range of sustainable products made of the uncoated fine paper mill brands, Green Insight: knowledge-building and guidance offered to customers and partners in all points relating to sustainability and Green Future: focusing on Mondi's actions on the path towards a circular economy as well as inspiring the community to take new initiatives. Mondi Group has diligently set up targets covering climate protection, circular-driven solutions, and social responsibility as part of the Mondi Action Plan 2030.
Over the years, Mondi has developed many events on the theme of sustainability, most recently the Design for a sustainable future series which has taken place in Austria (Vienna), France (Paris), Switzerland (Zurich) and is scheduled for Germany (Essen) in November – you can consult the full events list here. 
Design for a sustainable future – event's main takeaway is that good design must achieve even more than that: to contribute to the protection of the planet, and take recyclability and waste prevention into account
I was fortunate to join the event in Vienna, which took place in the beautiful location of Filmquartier (Grand Loft) and I can say that it was the highlight of my month, firstly due to the topic it addressed and secondly because it was so lovely to be able to come together once again, see people and share ideas.
We can all agree that every print project should convey a message that appeals to the senses, and triggers emotions. The key idea behind Design for a sustainable future is that good design must achieve even more than that: to contribute to the protection of the planet, and take recyclability and waste prevention into account. 
The evening rounded up experts on sustainability in design, print, and paper, and presented PERGRAPHICA®, premium design paper produced by Mondi and distributed by Europapier Group, the leading paper trading company in Central and Eastern Europe.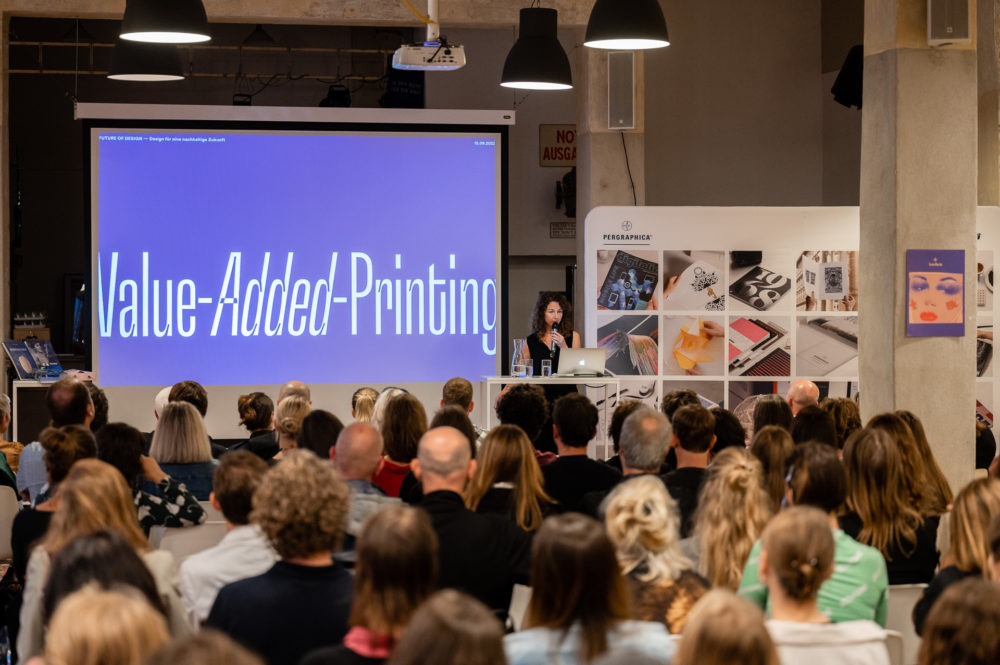 Keynote speaker, Cora Akdoğan, Creative Director and Co-Managing Director of Capitale, addressed the central questions that creatives should ask themselves when designing for a sustainable future. In doing so, she made it clear that the topic of sustainable action should be a fundamental attitude and must be reflected in all processes. And since design interacts with adjacent areas, the topic of sustainability should not be a sealed area but should be considered comprehensively. Sustain, to maintain something is, therefore, a principle of action that goes beyond sales arguments or trends. Cora has made a call for designers, to live the responsibility for sustainable print productions, also in the design process and in cooperation. She put emphasis on responsibility as well as the need for creatives to be involved earlier in the process of a project, but also to recognize their importance and duty to create not only beautiful design but sustainable design. 
Christian Döllner, Project Manager Hot Stamping/Cold Transfer of LEONHARD KURZ Stiftung & Co. KG presented the sustainable KURZ transfer films. He made it clear that sorting, recycling, deinking, and composting processes are definitely possible even for metalized printing projects if the right films are used. KURZ's transfer films have an aluminum layer of only 0.2 µ, which is less than a third of the thickness of human hair. This meant that one of the frequently asked questions could be answered, namely that hot-foil finished products are indeed recyclable, provided of course that the substrate material is as well.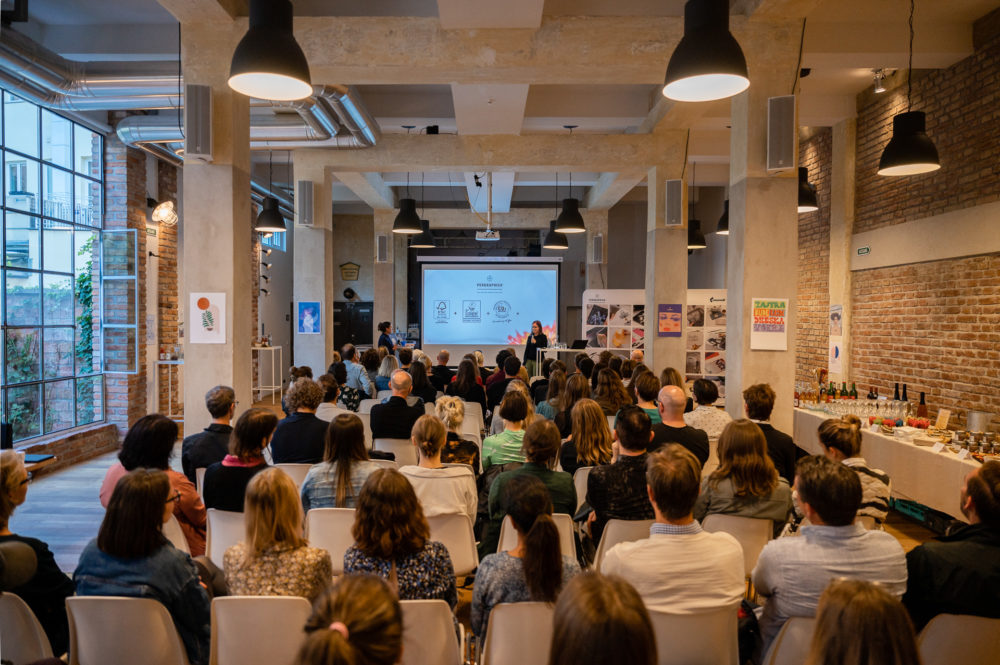 Sabine Matschedolnig, Head of Indirect Sales at Mondi Uncoated Fine Paper addressed the Mondi Action Plan 2030 in her welcoming speech. By 2025, Mondi aims to offer 100% reusable, recyclable or compostable packaging and paper solutions. Mondi is taking the circular economy route. At the end of 2021, the entire branded uncoated fine paper portfolio from Austria and Slovakia achieved Cradle to Cradle® certification at the Bronze level, thus it advanced from the linear into the circular economy.
Cradle to Cradle Certified® aims to ensure that products are manufactured in a safe, circular, and responsible manner and have the most positive effect on the environment. The ultimate goal of C2C is that resources taken from nature are returned to nature. "We had external experts review and re-evaluate the materials used for our private labels. The result: sustainable paper – from cradle to cradle. With this certification, we have to demonstrate continuous improvement. Cradle to Cradle Certified® is about getting better and creating positive value for the environment, said Sabine Matschedolnig, Head of Indirect Sales Mondi Uncoated Fine Paper."
To understand more about the biological cycle, we invite you to watch the "Mondi and Cradle to Cradle Certified®" Explained video below.
There are four levels of Cradle to Cradle certification: Bronze, Silver, Gold, and Platinum and their requirements vary on different standards the products must meet. The certification is renewed every two years, and Mondi is committed to prove continuous improvement
Sandra Schmidt, Business Lead Design of Europapier Group has shared knowledge on how the environmental certificates C2C® and CO2 neutral are correctly used on print productions. Here are a few key questions and answers, relevant to our readers: 
Does using a C2C-certified® paper certify the whole project?


No, not the whole project. It is possible though to mention in the imprint that the paper is certified including the C2C Logo and the level of certification.

Is a not certified printer allowed to print the logo?


Yes, if a certified paper is used. Any printer – regardless of being certified or not – can print the logo as the certification belongs to the paper. It applies the same rule as written above.

What if the paper AND the printer are certified on different levels?


This means paper and printer can certify the whole project as Cradle to Cradle but need to print 2 Logos in the imprint section.

If the printer is gold certified and the paper bronze is it possible to upgrade to gold?
This is not possible, both logos must be printed. Again, the whole project is Cradle to Cradle certified

®

.
Can I print the logo on the book cover?


No, the logo must be printed in the imprint section and has to refer to paper and/or print. 
For a more detailed view of the Cradle to Cradle Certified® Products Program and Trademark Use guidelines, please feel free to consult their online guide.
A showcase of print projects made with the extended PERGRAPHICA® paper family was there to inspire visitors and creatives
An inspiring evening with many expert speeches and memorable points certainly gave us all something to think about in our daily life and work. An exhibition of inspiring PERGRAPHICA® print projects from the book, packaging, and marketing materials sectors gave creative professionals an insight into the variety of applications with PERGRAPHICA®.
The evening came to a close with many lively discussions, while participants were able to enjoy regional and sustainable vegetarian treats from Markta, once again reinforcing the importance of incorporating sustainability in every aspect of our lives. 
The PERGRAPHICA® family has grown considerably and consists of PERGRAPHICA® White Design, a range of 3 colorings and 2 finishes, PERGRAPHICA® Infinite Black, a black through-dyed uncoated paper with its unique vibrant surface unlike any other, and PERGRAPHICA® Colours, consisting of 10 Deep & Dark Shades, 10 Intensive Shades, and 10 Pastel Shades.
The entire PERGRAPHICA® range is Cradle to Cradle Certified® at the Bronze Level and CO2-neutral. This means that printing projects can be declared climate-neutral if you also make the printing climate-neutral and you may also print the Cradle to Cradle logo with the Bronze certification level next to the paper details in the imprint.
If you are interested in PERGRAPHICA® please contact our Design Papers specialists from your local area, from Europapier Group.
What are your thoughts on the topic of sustainability and responsible design? Feel free to share them in our comments section or on our social media platforms.
Image rights ©  Klaus Ranger