The year has become to its end, and what an exciting year it has been! Just over a year ago we wrote our first post and we nervously waited how it will be received. And now, a year later, we are more than happy that we started this journey to the wonderful world of design and paper. As my first post on this blog was a DIY, it's only fitting it should also be the last one of our first year. But don't worry, there is many more to come in 2014!
Tonight, on the New Years Eve, friends and families get together to say goodbye to the old and welcome the new. Many traditions will take place, fireworks will light up the sky and more glasses of champagne will be clink together than on any other night of the year. One of the most fun ways to spend the night is to gather up some friends and make it into a party. And these days, no party takes place without one of the biggest DIY trends of 2013, the Photobooth!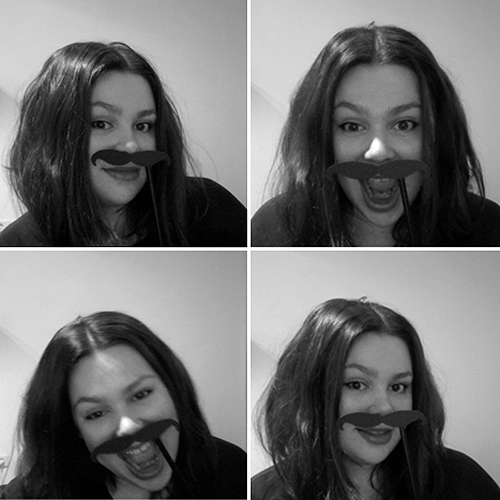 Me, having some fun with photo booth props!
Just like the girls from We Love Handmade had done their lovely bright colored Photo booth backdrop which we wrote about before, I made my own version. By using papers such as Mirror Silver and Galaxy Metallic Blue, Black and Silver, you really get the glittery New Years feel to it. And it is so simple to make that you won't believe it. Basically, you just shred the paper (see below). Simply cut the paper in long strips along the longer side, leaving about 1-2cm at the other end uncut. Then tape the papers on the wall, or glue them to string making a garland. Whichever is easier for you. Make as much of them as you think you'll need, and use different colors! Photo props are also a great way to have fun with the photo booth, check out the ones we've made before here.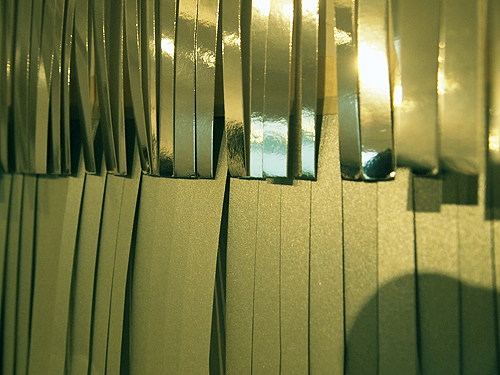 And now, we want to wish each and every one of you, HAPPY NEW YEAR! Love, from the Design & Paper team!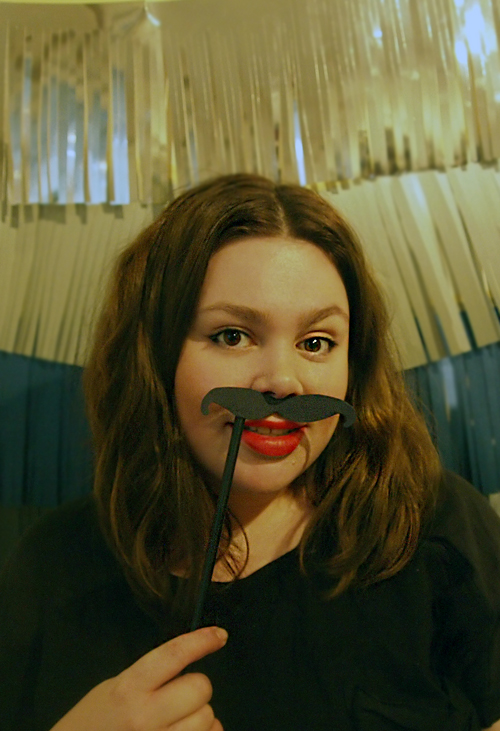 See you next year 😉