Sun, the massive flaming star in the center of our solar system and the most important provider of life and energy for us on earth, is celebrated today across the world on the occasion of International Sun Day. A tradition that begun in 1978 when the sitting US president Jimmy Carter decided to devote the day to the advocacy of solar power and energy. Modeled after Earth Day, the purpose of Sun Day is to attract the attention of the public to the opportunities presented by sustainable energy sources and their use for the solution of ecological problems.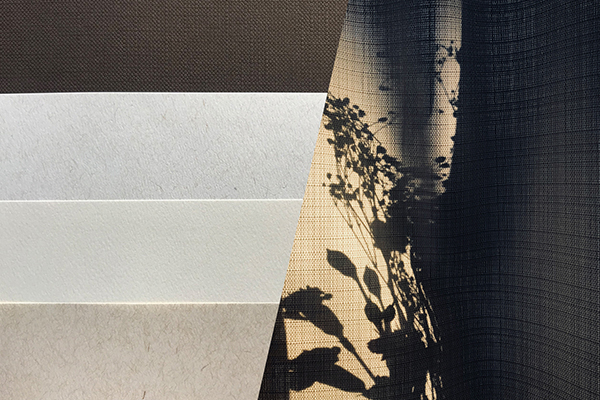 World Sun Day draws attention to the possibilities and benefits of solar energy
While a bright, sunny day brings happiness to us all, the benefits and opportunities renewable, solar energy offers are impressive. We sometimes might take things for granted, as the simple act of daily sunrise, but once in a while its good to pause and appreciate what we have. We wish to be part of a more green and ecologically conscious future, and the best way we can think to celebrate the day is with beautiful design and paper.
In our series of Inspiration + Paper we look and search for various sources and topics that can act as an origin for your inspiration when working with design papers. When working with a simple yet protean medium such as paper, it can be easily forgotten, how much power it can behold. A single paper, or a collection, can imitate a feeling or a mood, it can signal values and thoughts, and can definitely have a direct impact on its viewer or holder, both consciously and subconsciously.
Matching beautiful photographs with our favorite papers from the Design Papers Collection by the Europapier Group
We've matched eight stunning photographs full of sunshine, with matching paper palettes from the Design Papers Collection by Europapier Group. Besides aiming to capture the color scheme of the photograph to create matching paper palettes, we've given special attention to the mood and feel of the image by choosing hues and finishes we feel best to reflect the setting.