SHOOT AND DYE is a cross-genre experiment by fashion photographer Manuela Larissegger and textile designer, and our editor, Sini Makela. The project which included unique Tyvek® garments made by Makela, being painted and splashed on while photographed by Larissegger, resulted in a series of naively delightful yet editorially strong photographs which were presented at a pop-up exhibition last week in Vienna.
The two professionals, Makela and Larissegger met by change last summer in Vienna, instantly hitting it off, personally as well as professionally. The decision to work together was obvious, they wanted to do a special project, something challenging and new to both of them. After weeks of planning and brainstorming the idea of shoot and dye came to them. Both reaching out from their professional comfort zones, they set out on a journey looking for the source of creativity by returning to the familiar means of expression of childhood, focusing on the process of creation, giving total freedom of expression to both participants.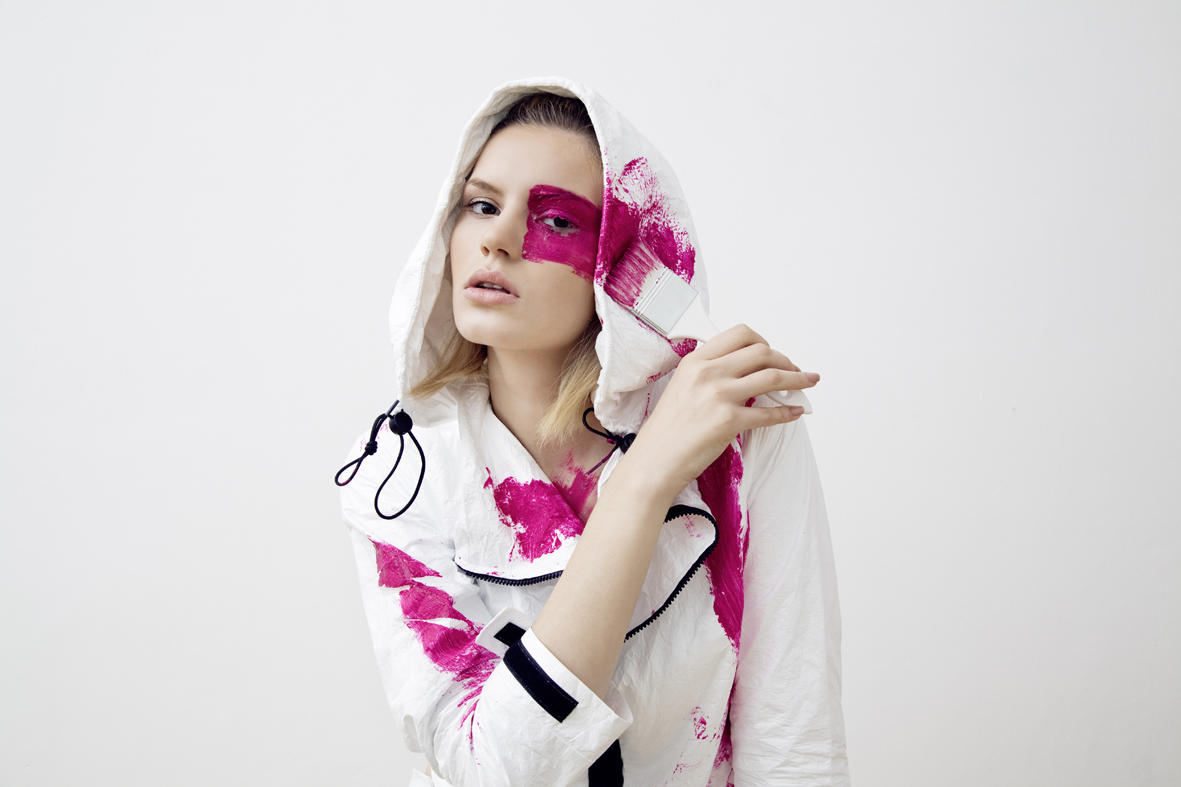 Makela designed and produced 7 garments inspired by her own makela clothing collection. Working with Tyvek® Soft for the first time, the task wasn't the easiest one but after a few struggles and learning experiences she managed to learn a lot about the material and its restrictions as well as the great possibilities it offers.
The line of garments include a strapless jumpsuit, a full-length gown and a fully lined hooded jacket to name a few. These garments were then modeled in the photographs taken by Larissegger, each one painted or decorated in a different way. The pop of color on a white background became the theme in the photos, really showing the contrast of minimalism and the chaotic freedom of creation. Each garment was decorated by a different mean by Makela, except for one done by Viennese painter Vasilena Gankovska. Different methods such as spraying paint and exploding balloons filled with paint as well as colored water were used to create the unique photographs.
Makela and Larissegger organized a one night only pop-up exhibition last Thursday at BurnLab in Vienna showcasing the series of photographs resulting from the project. The night was filled with photography and fashion, and of course we were there to witness is all.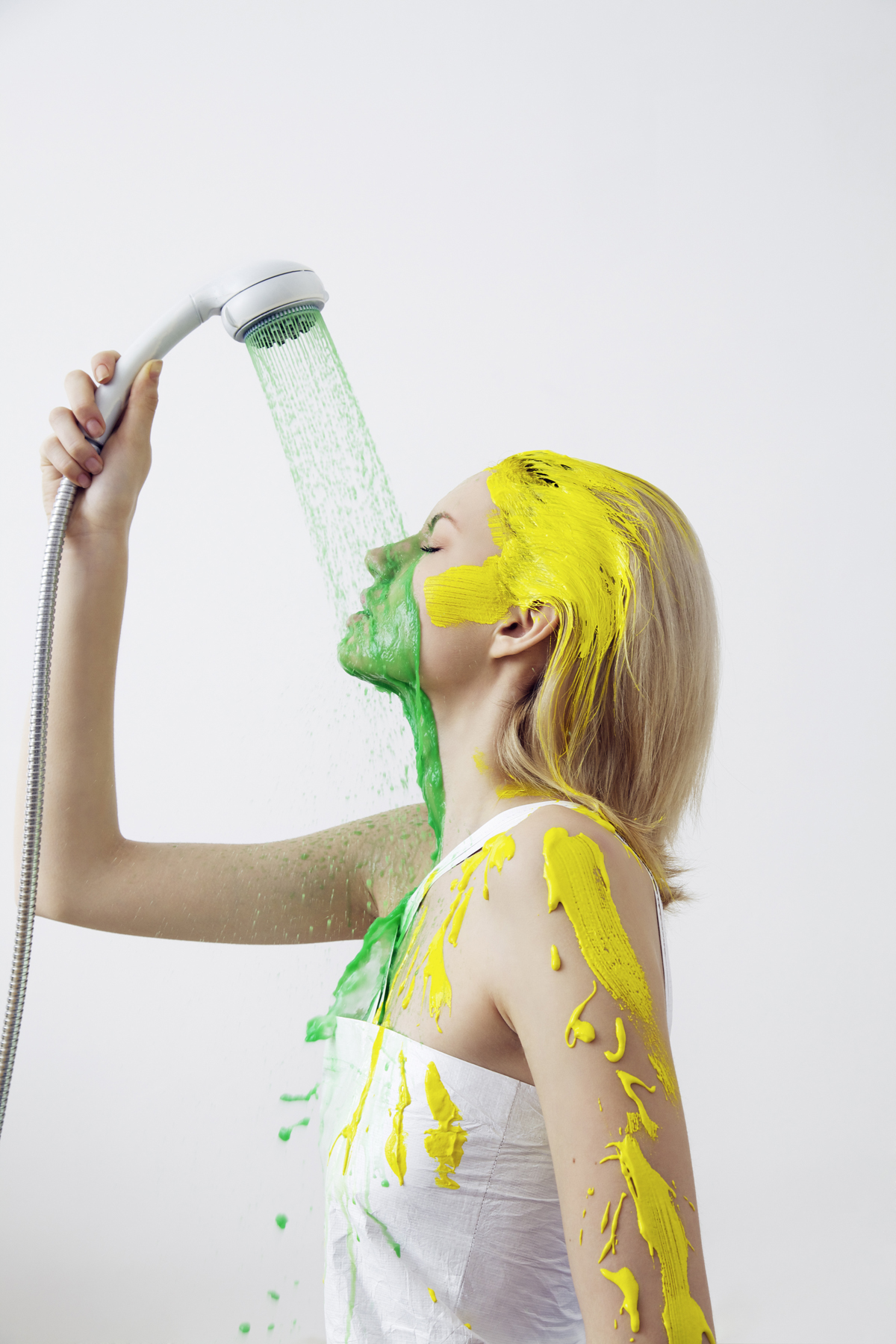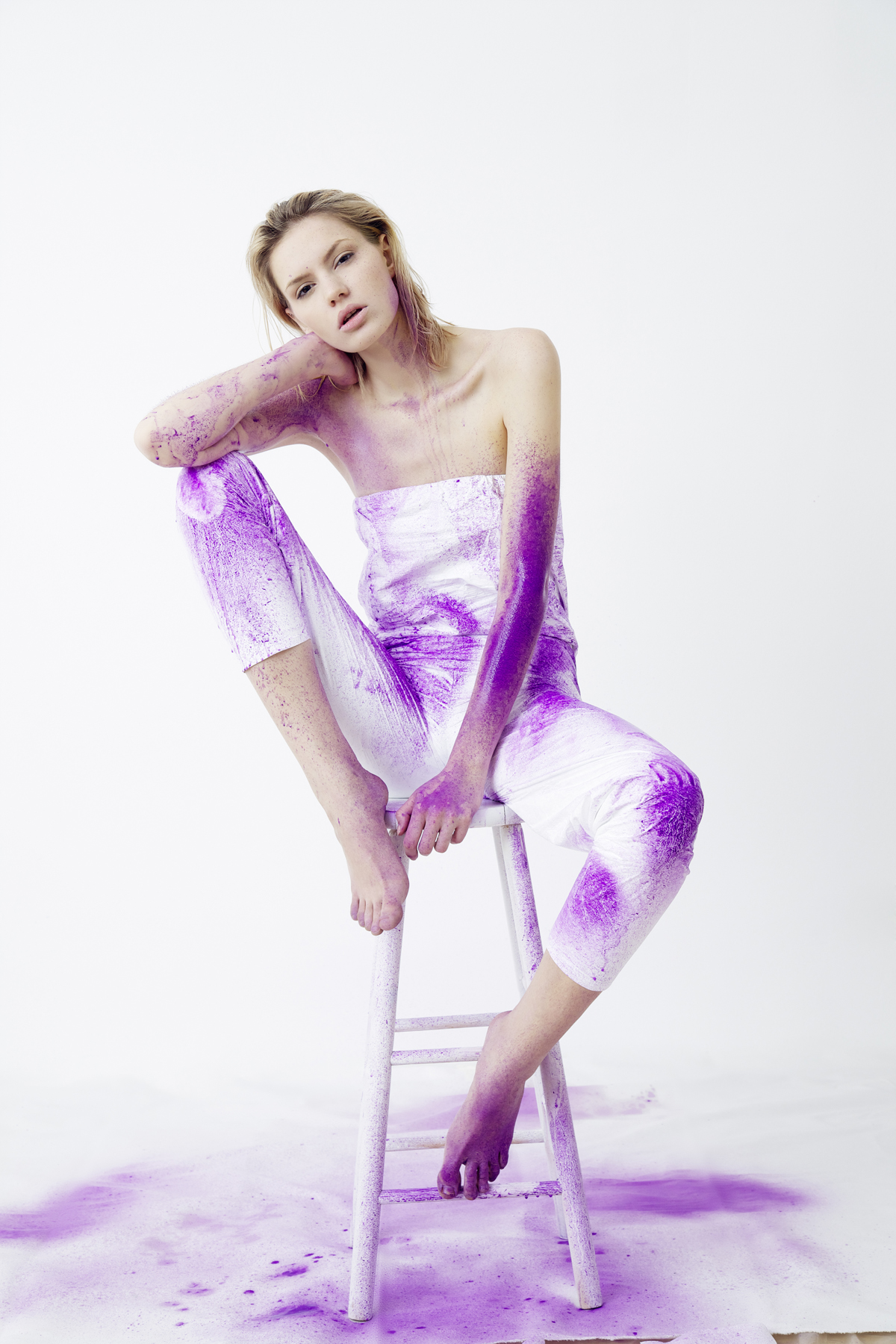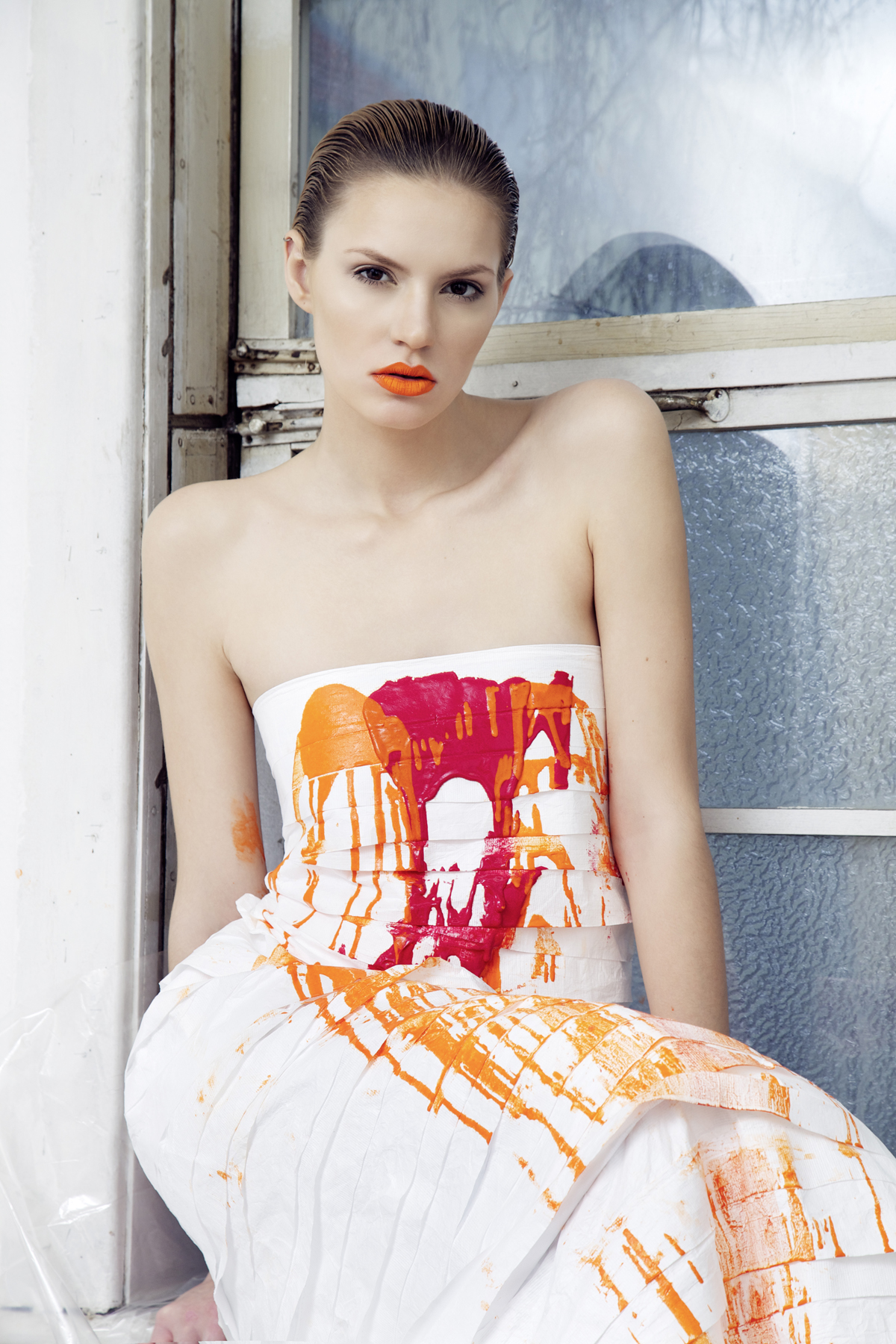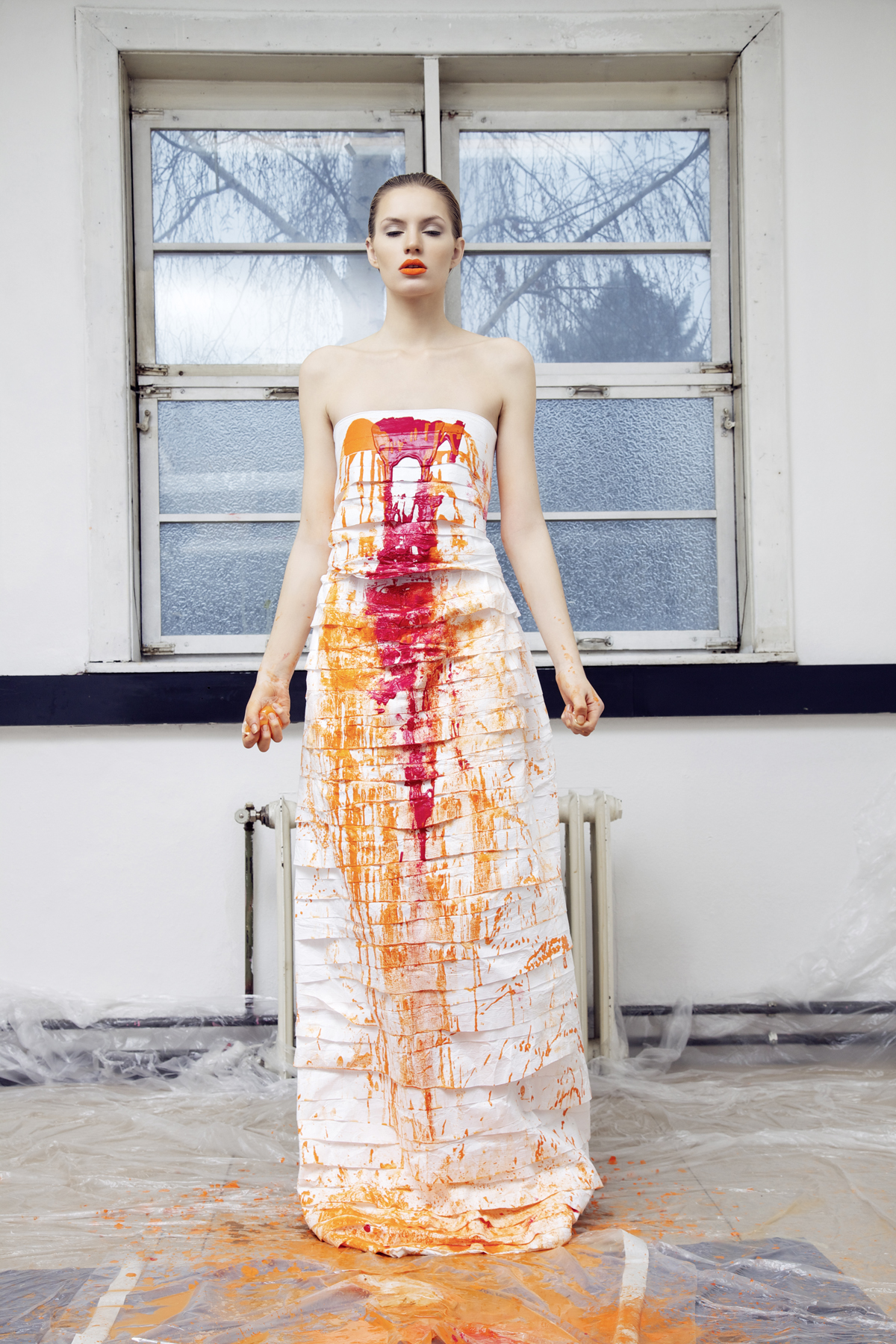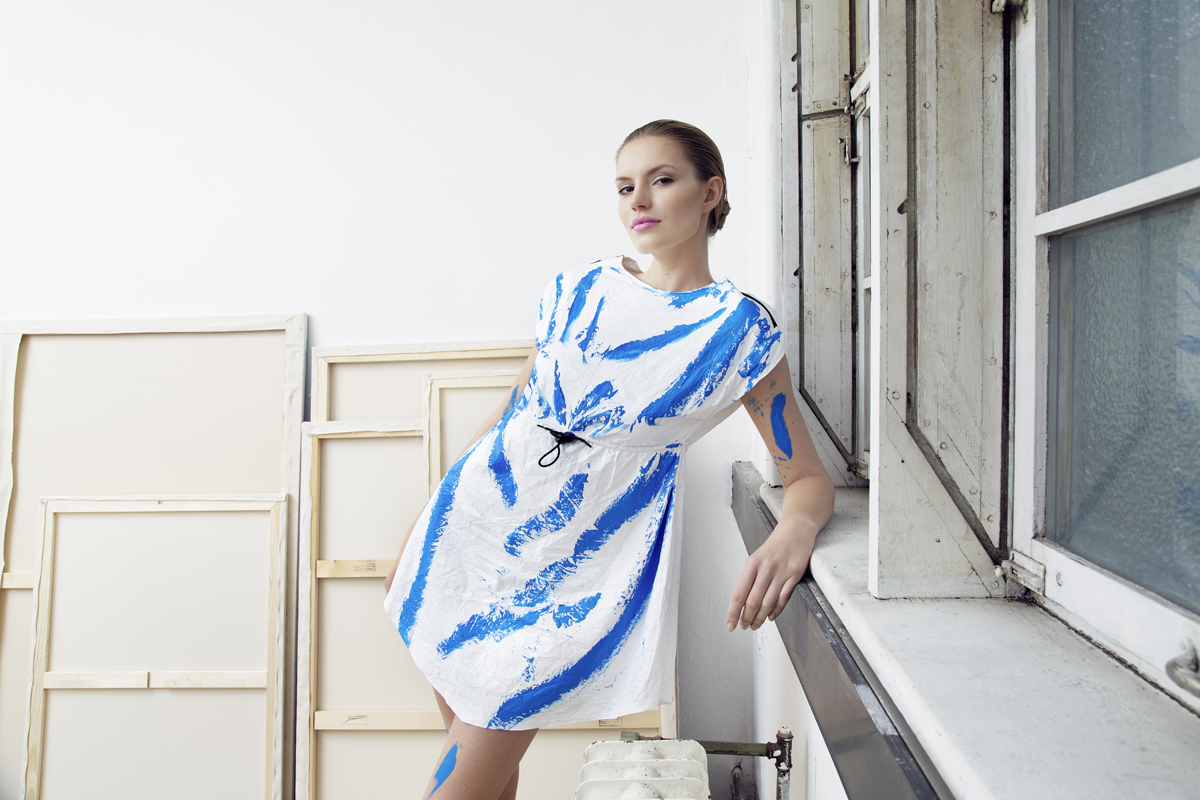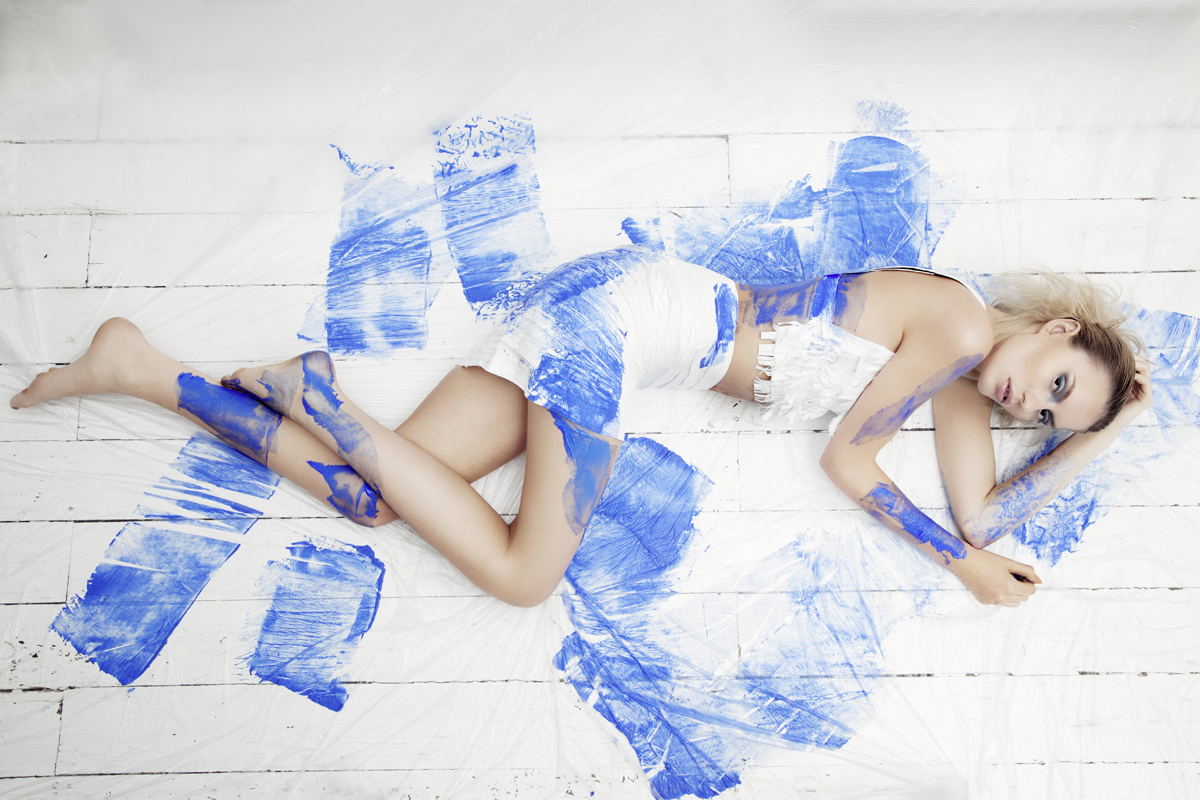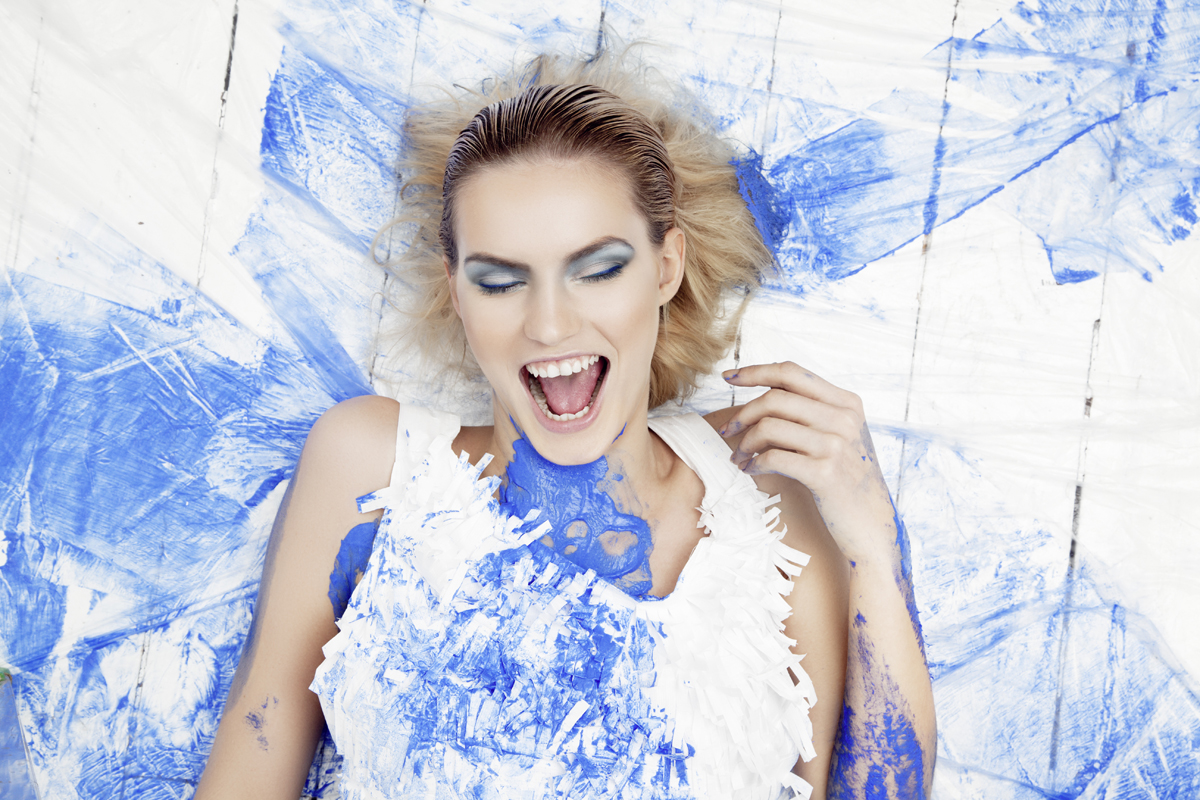 Which is your favorite Tyvek® outfit?
Photos Manuela Larissegger (main Sini Makela)