Introduced to our Design assortment two years ago, GLAM has one by one conquered both our hearts and our customers hearts. This year, we are delighted to introduce the GLAM Brochure, a tool fitting to illustrate the versatility of GLAM via different applications and finishing techniques.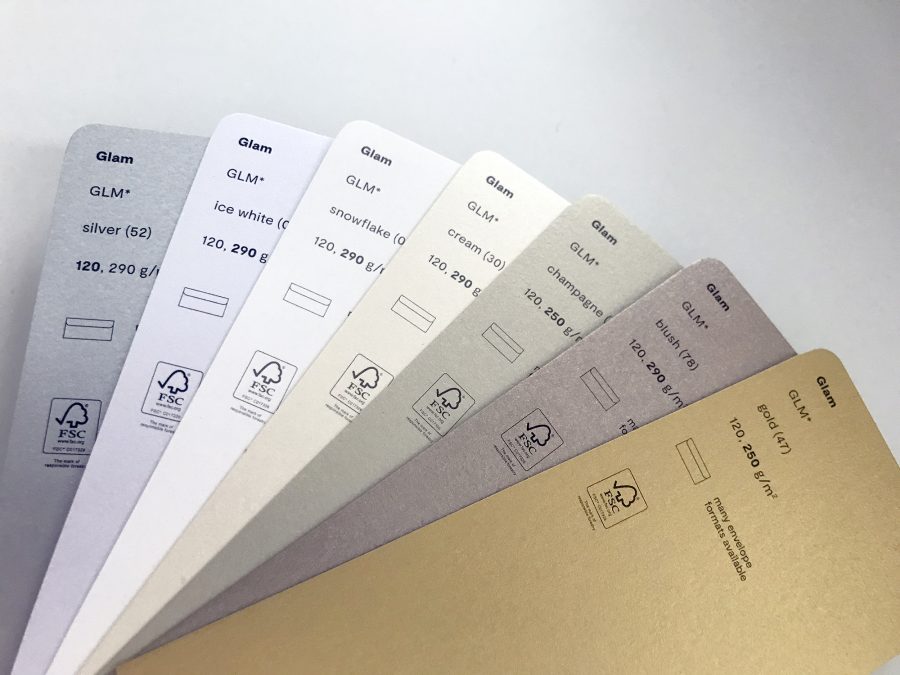 Glam is Europapier's second pearlescent papers range, available in a pure color range, from Ice White to Blush Gold, a unique color carried exclusively by Europapier. All seven colors transmit such elegance and manage to be understated, but powerful at the same time.
GLAM is ready to be your new companion into exceptional – beyond the classical applications!
Our ambition was to inspire our customers to add a touch of GLAM to any project, year-round and not only during the Holiday Season. With its multifaceted applications, GLAM instils life into photographs, makes skin tones radiant, grants geometric shapes a special kick and bestows illustrations with a glamorous touch.
The special effect of metallic comes through the pigments shimmering through the printed image, and it therefore adds a luxurious feel to greeting cards, packaging applications, calendars, corporate brochures and communication, menus, invitations or any eye catching communication products which need an extra element of style and inspiration. Matching envelopes in all seven colours for all your communication needs, bring versatility at a new level. And what's more – Glam has a high expressive potential even without much print or finishing – therefore ideal to make the creation stand out the in cases with a fixed budget.
Unravelling the GLAM brochure and the fitting bookmark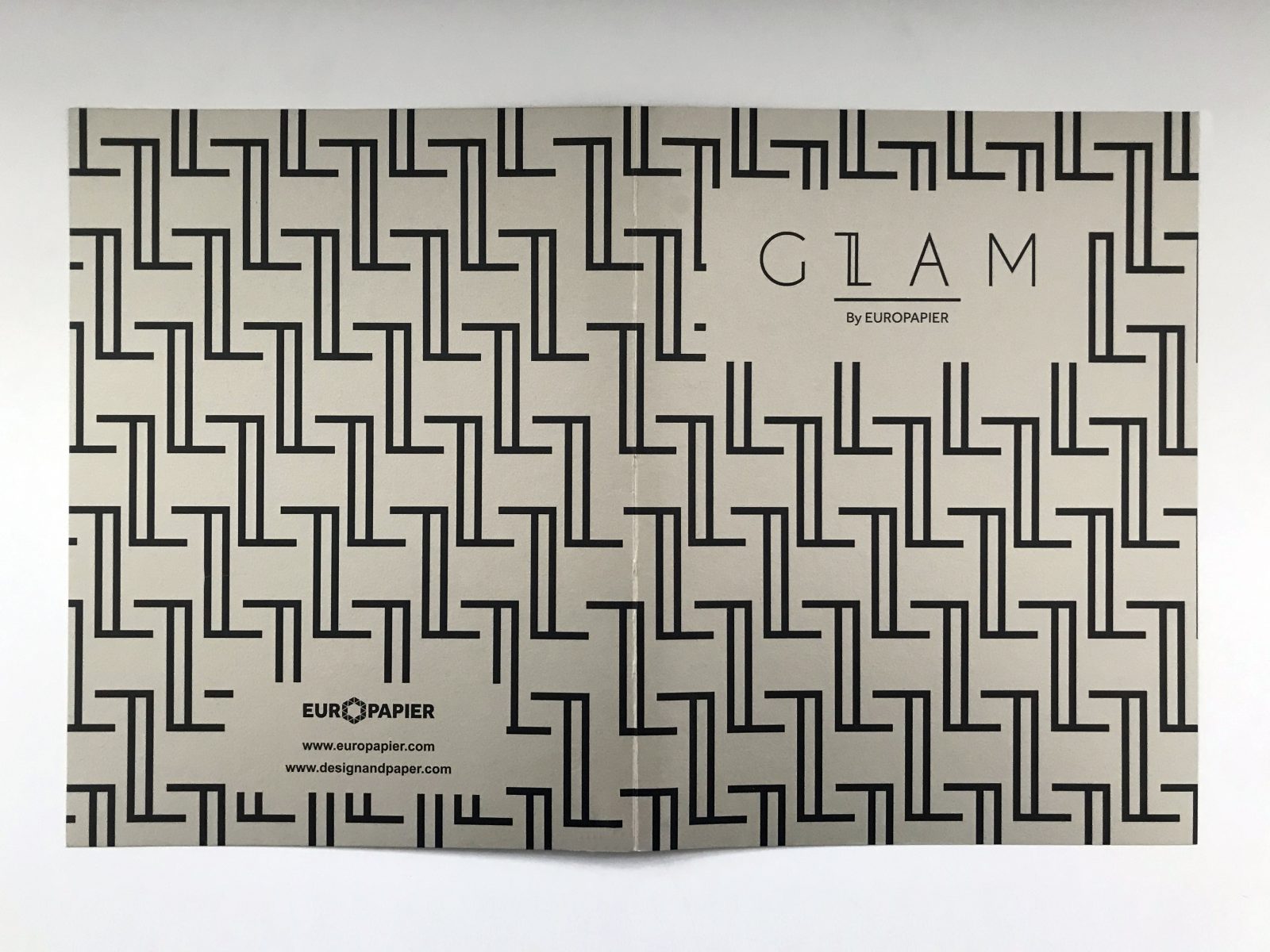 The GLAM Brochure consists of seven folded double pages, each of them printed in offset and some of them also with finishings such as blind embossing or hot foil stamping. 
 Together with this tool, comes a fitting bookmark printed on Glam Brush 290 g/m2 which borrows and further highlights patterns found among the pages. The beauty of the brochure, held together by a neon elastic band, is that it can be presented in two ways:
When the viewer removes the band, the whole design of the double page will be visible.

On the other side, by keeping the elastic band on, you can see the deconstructed pages in magazine-like format, with images

The cover of the brochure plays with L element from the GLAM logo, transforming it into a mesmerizing pattern. Inside tip: if you look closely, you can spot this L element throughout the brochure.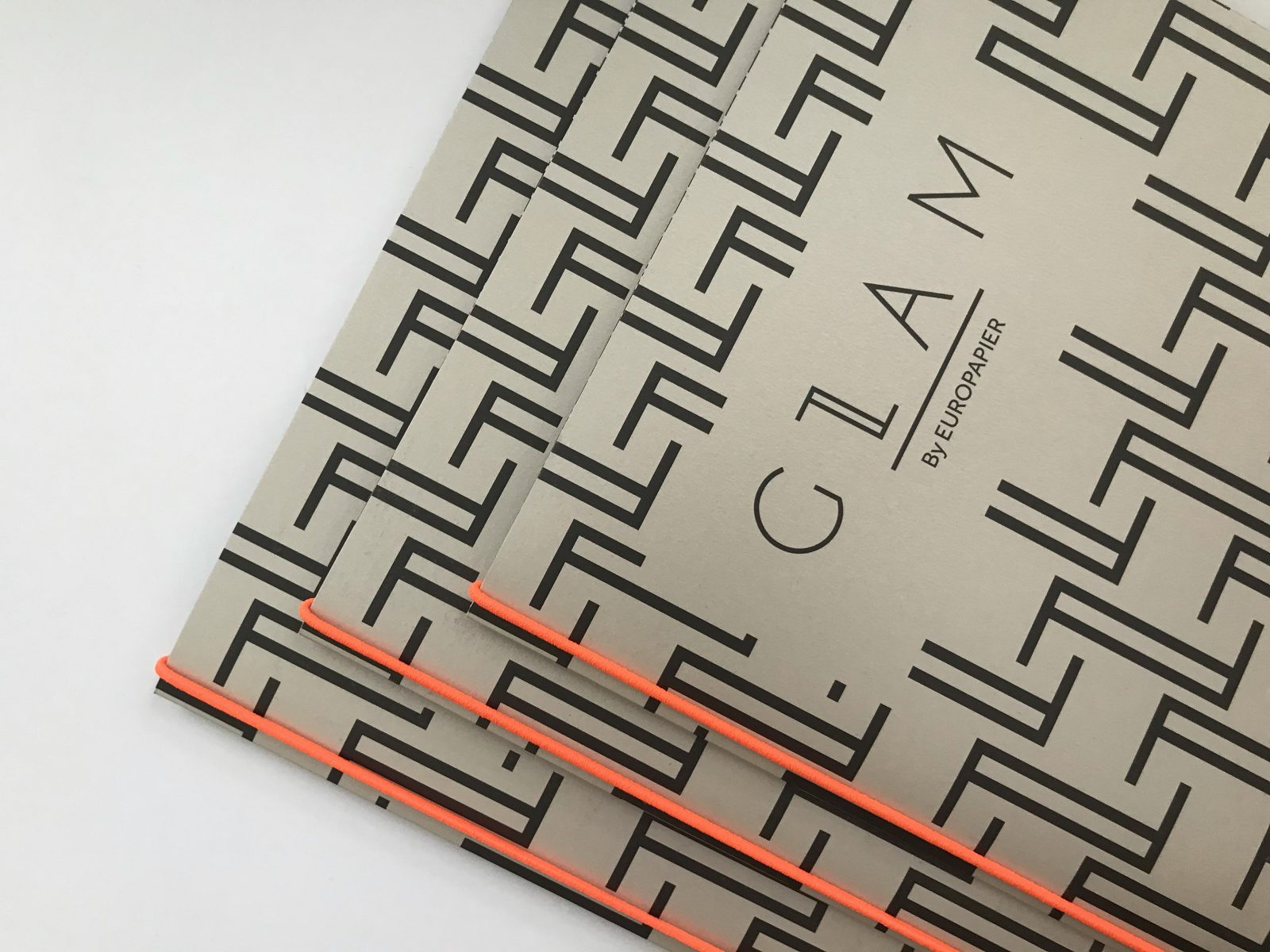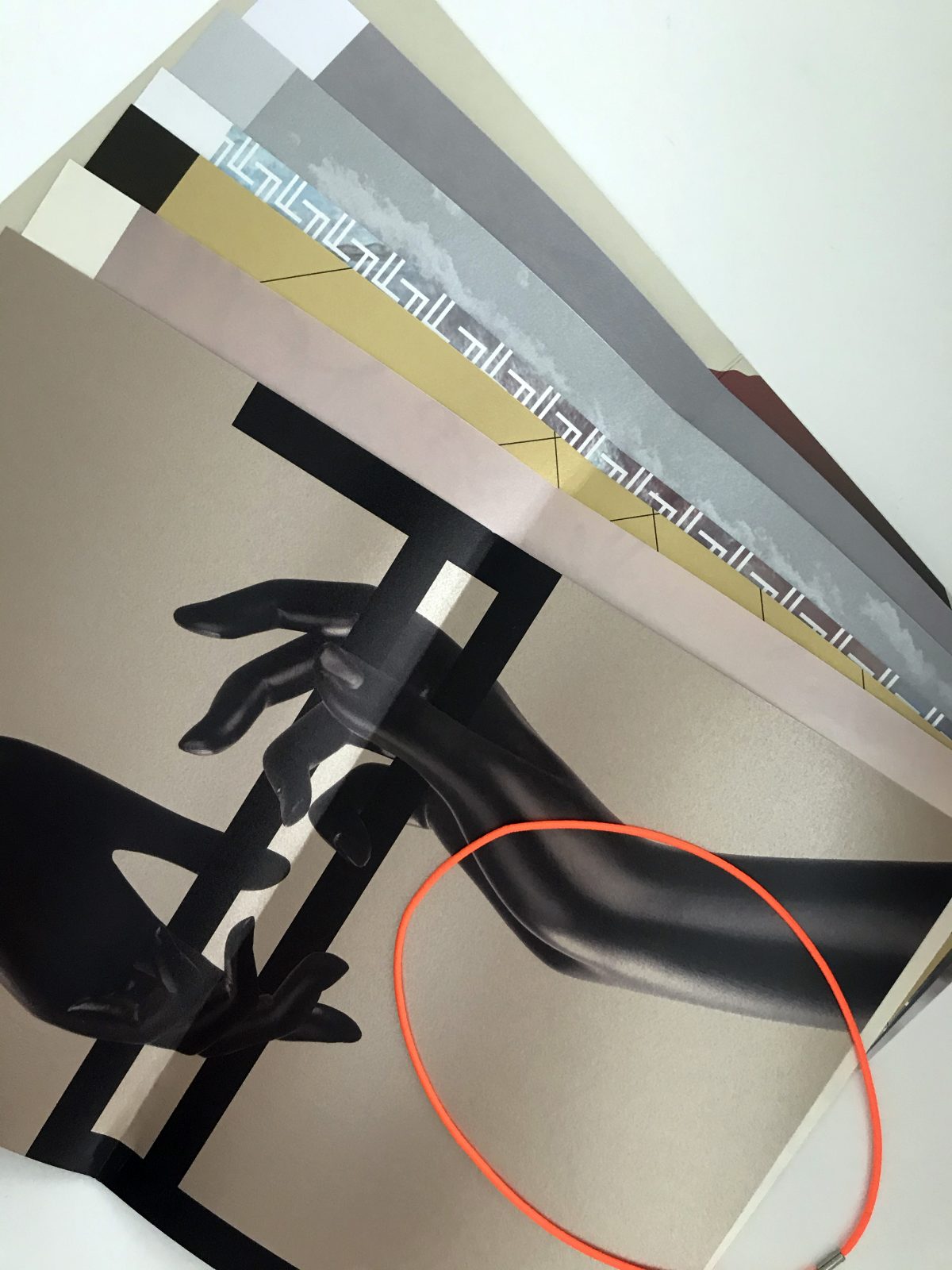 Upon opening the brochure, you can easily find and identify GLAM's assortment overview: all seven elegant colours, along with their colour code and substances available. 
Portrait example, showing skin tones on GLAM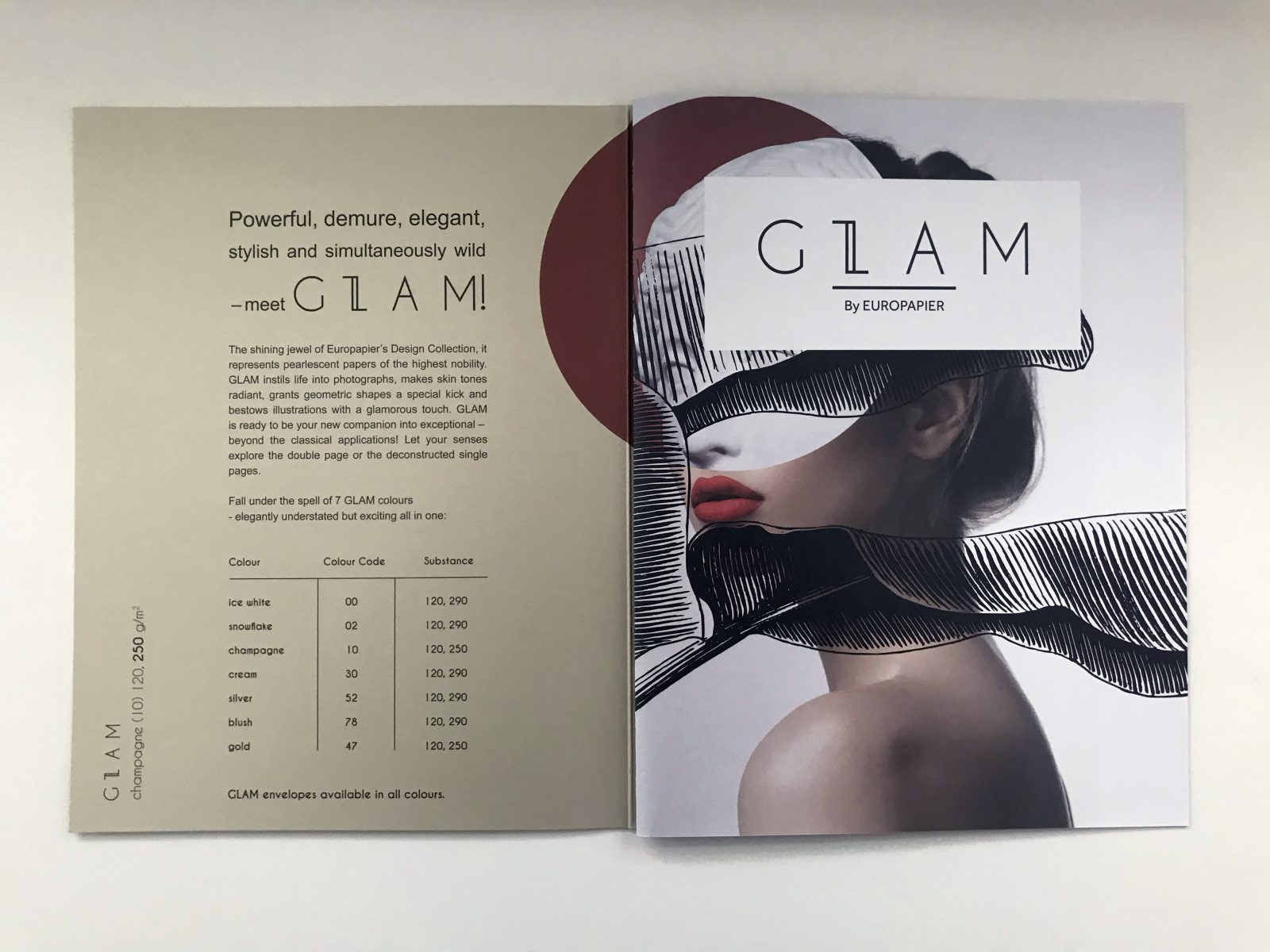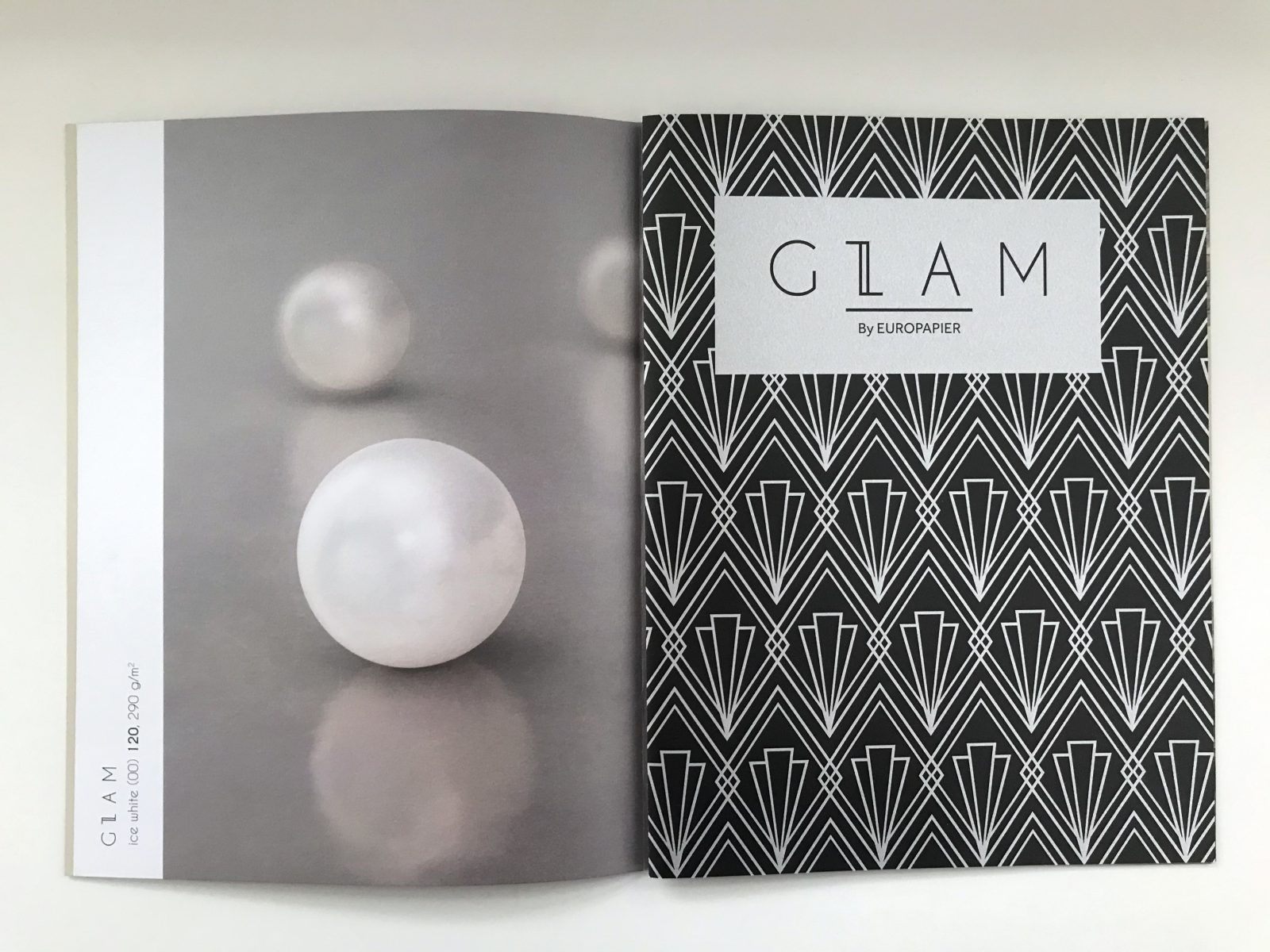 Detailed product example of a shiny pearl and geometrical pattern.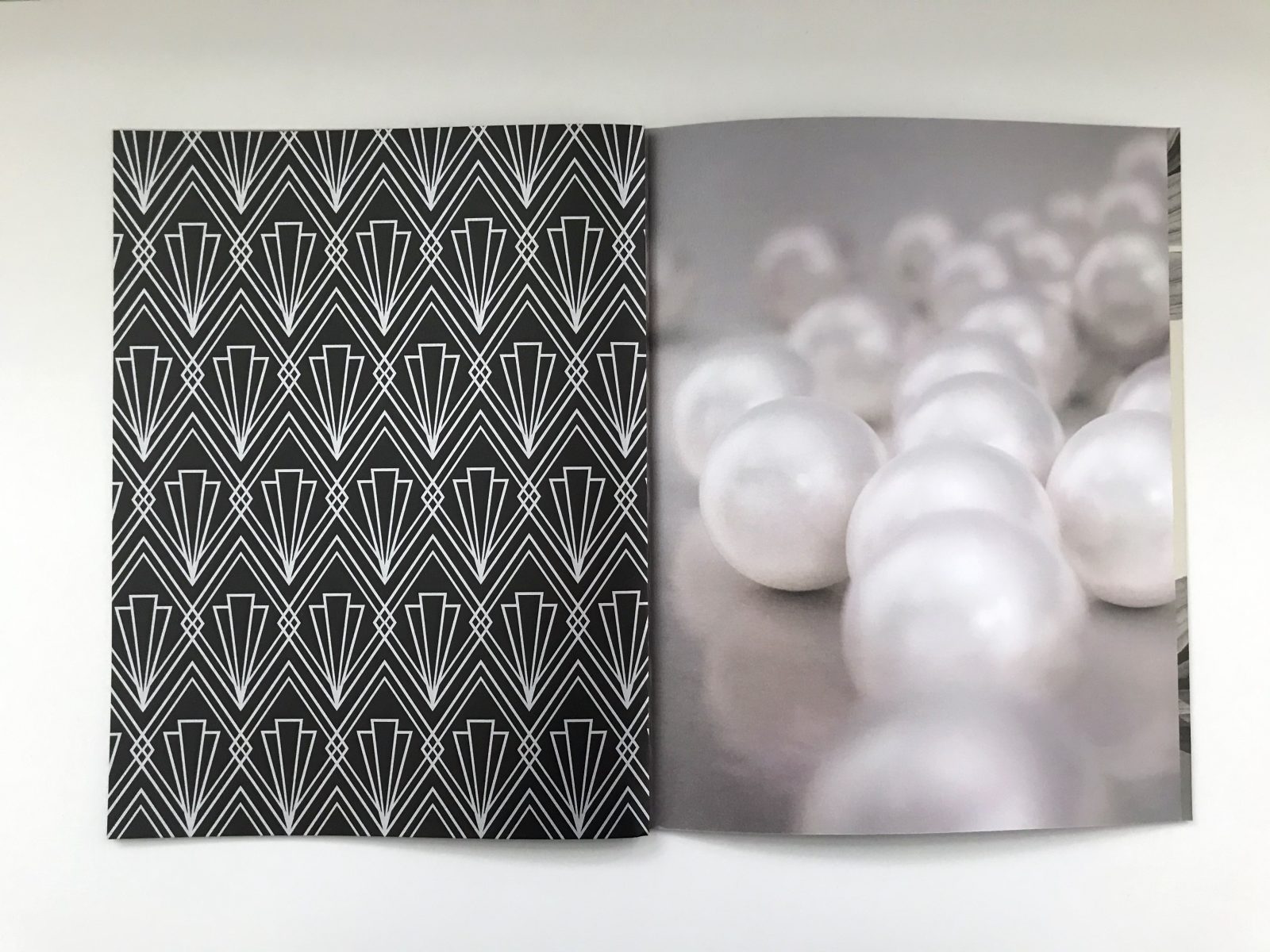 Landscape example with turquoise hot foil embossing.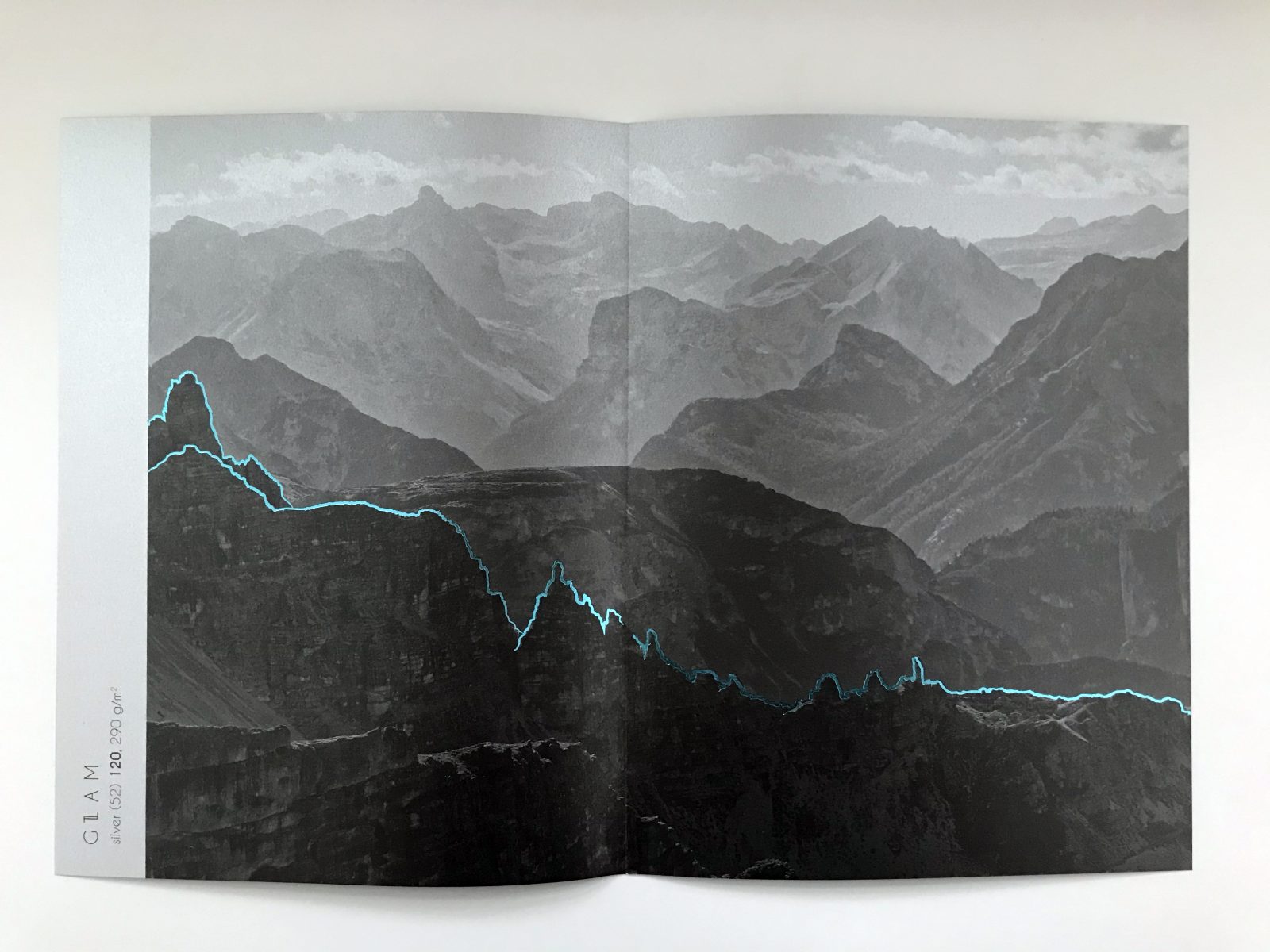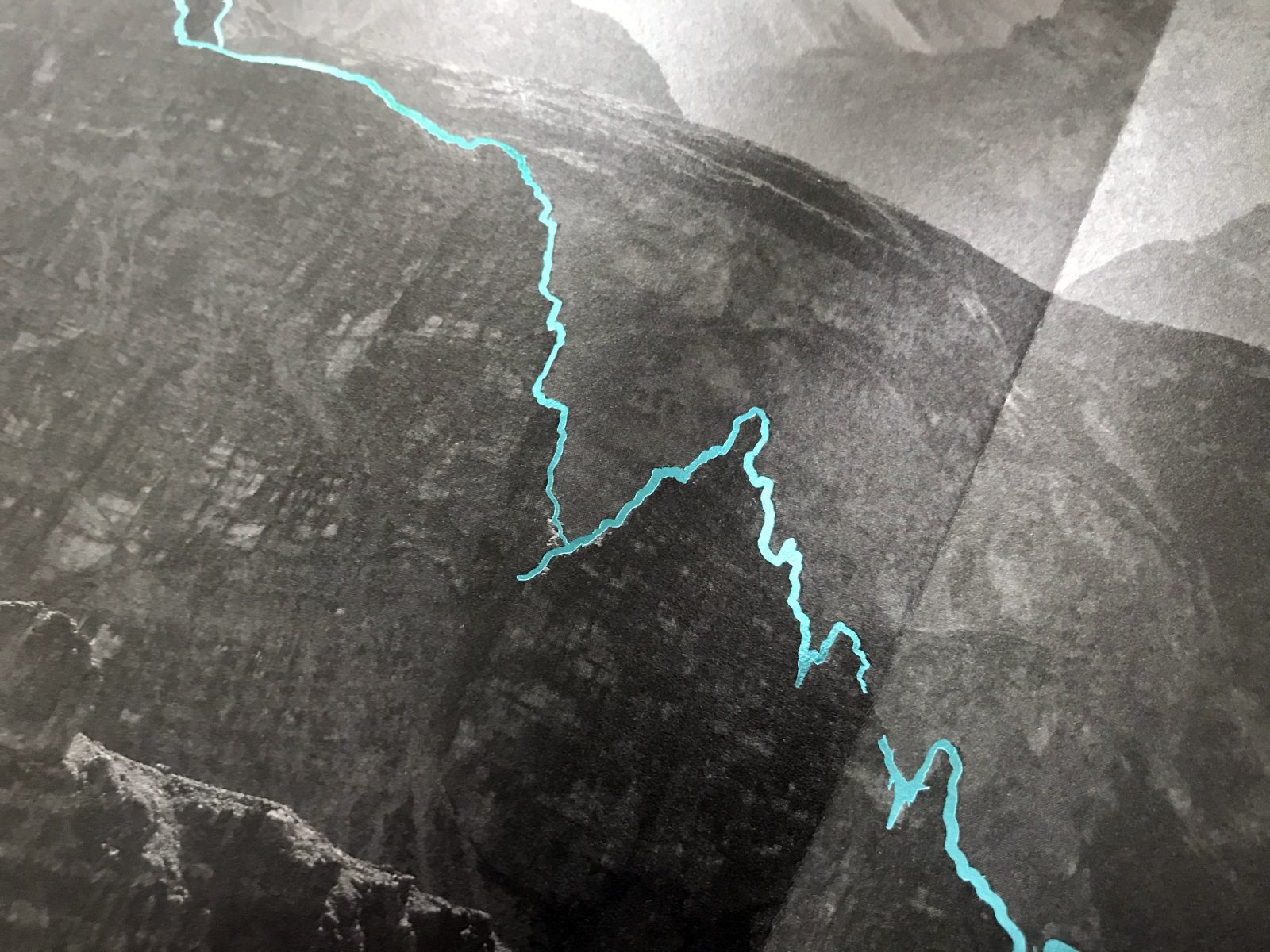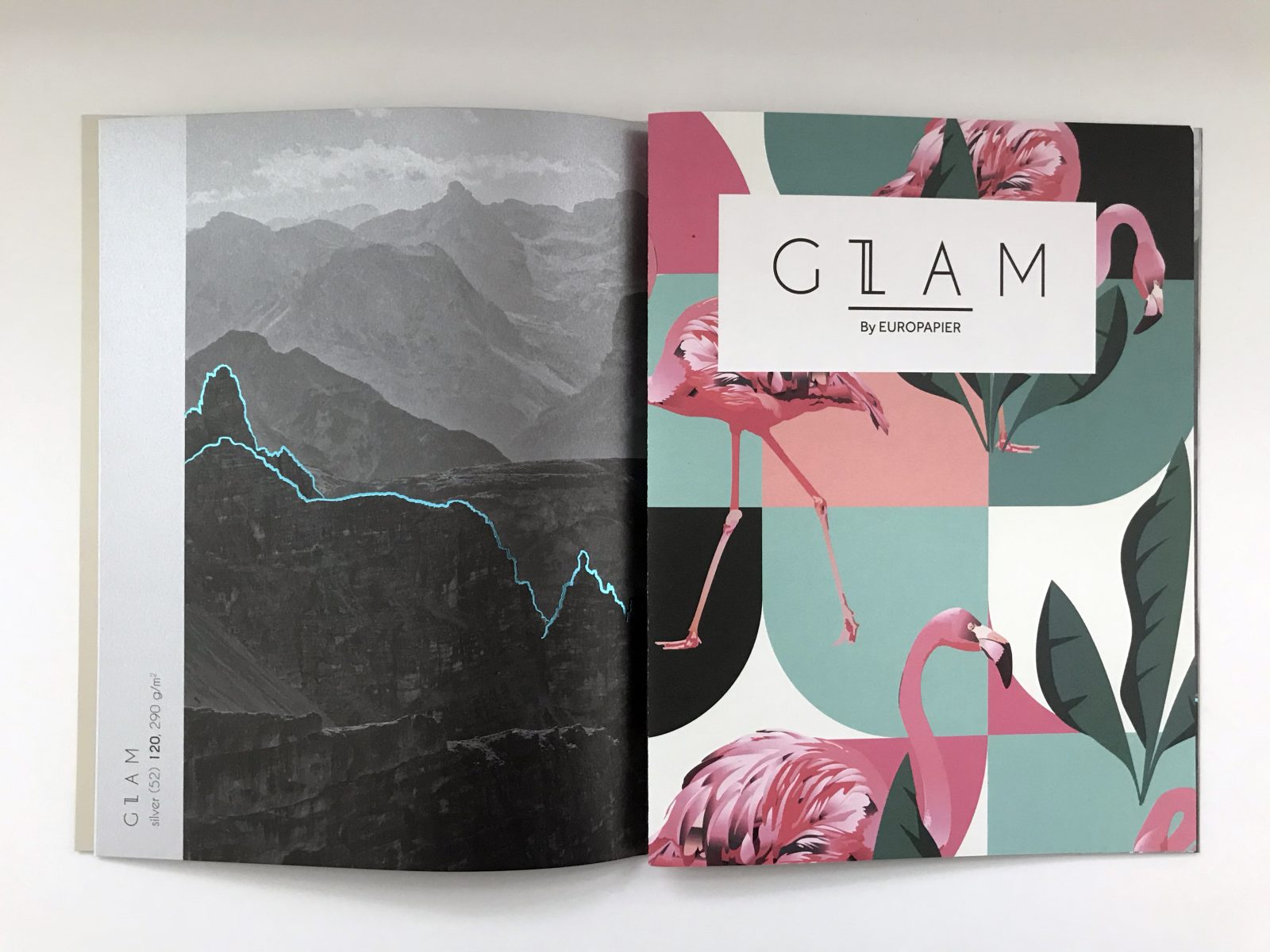 Vivid colours flamingo illustration.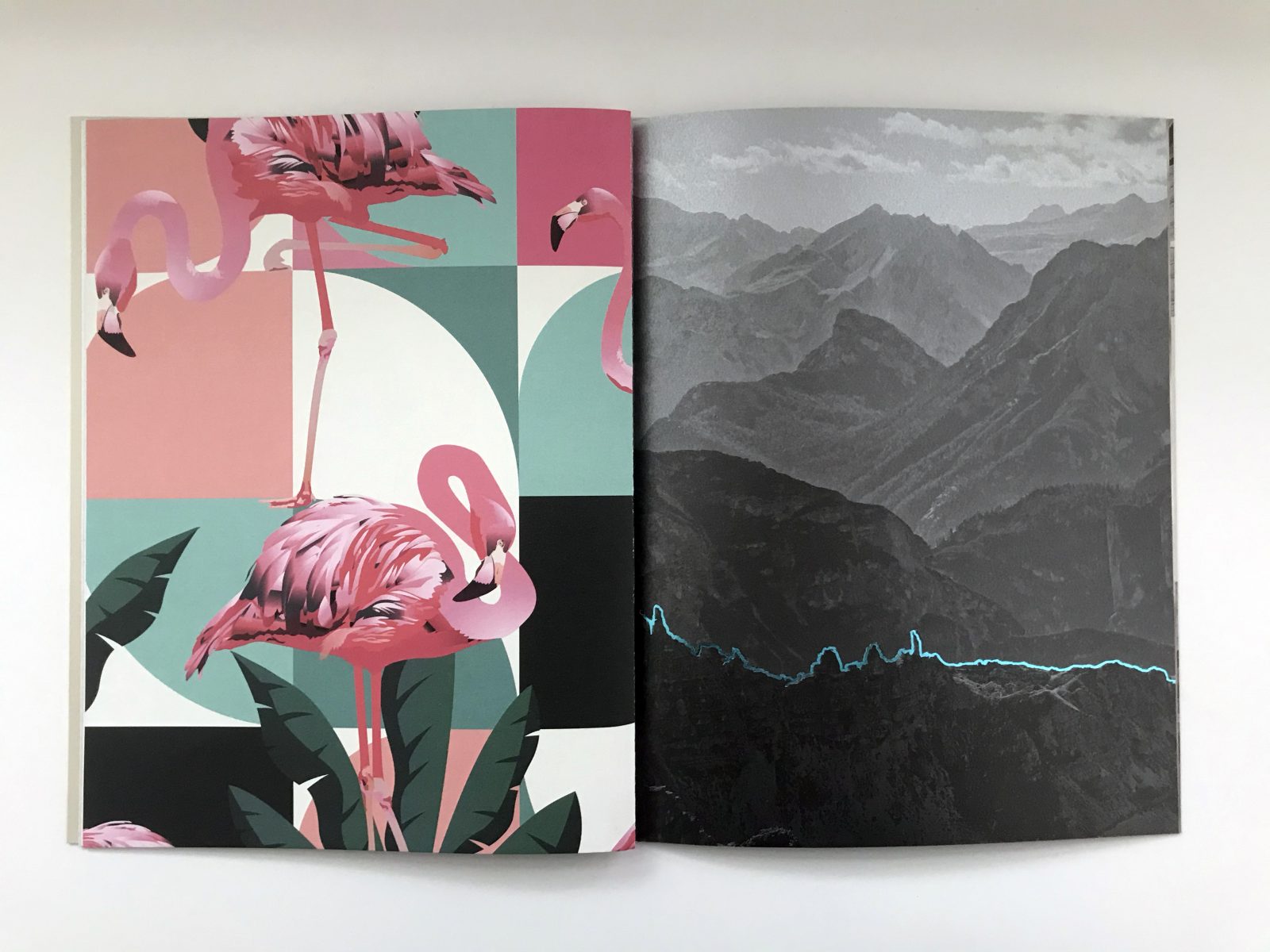 Full page print in standard offset, excepting the ginko leaves pattern. Blind embossing on the logo.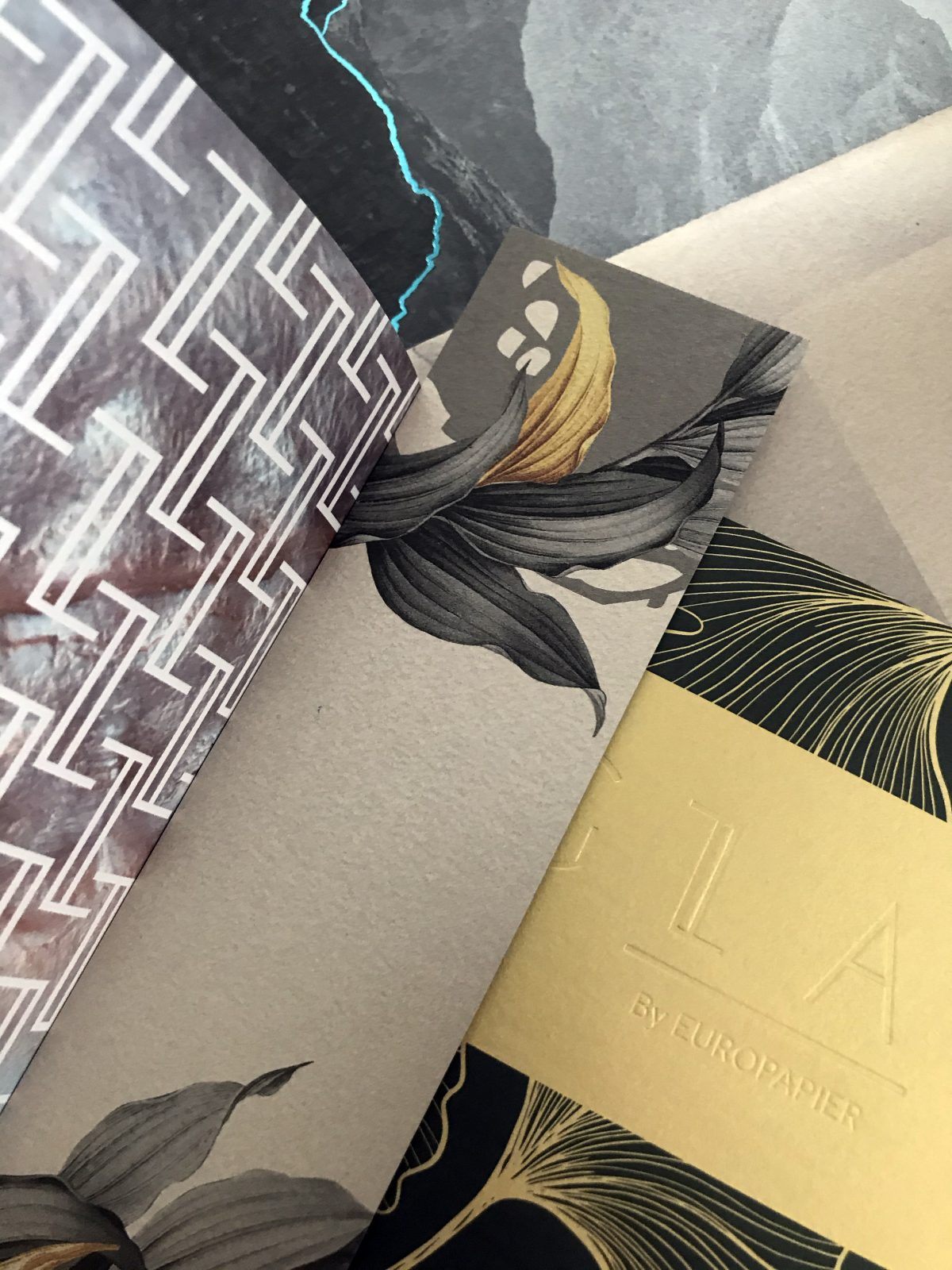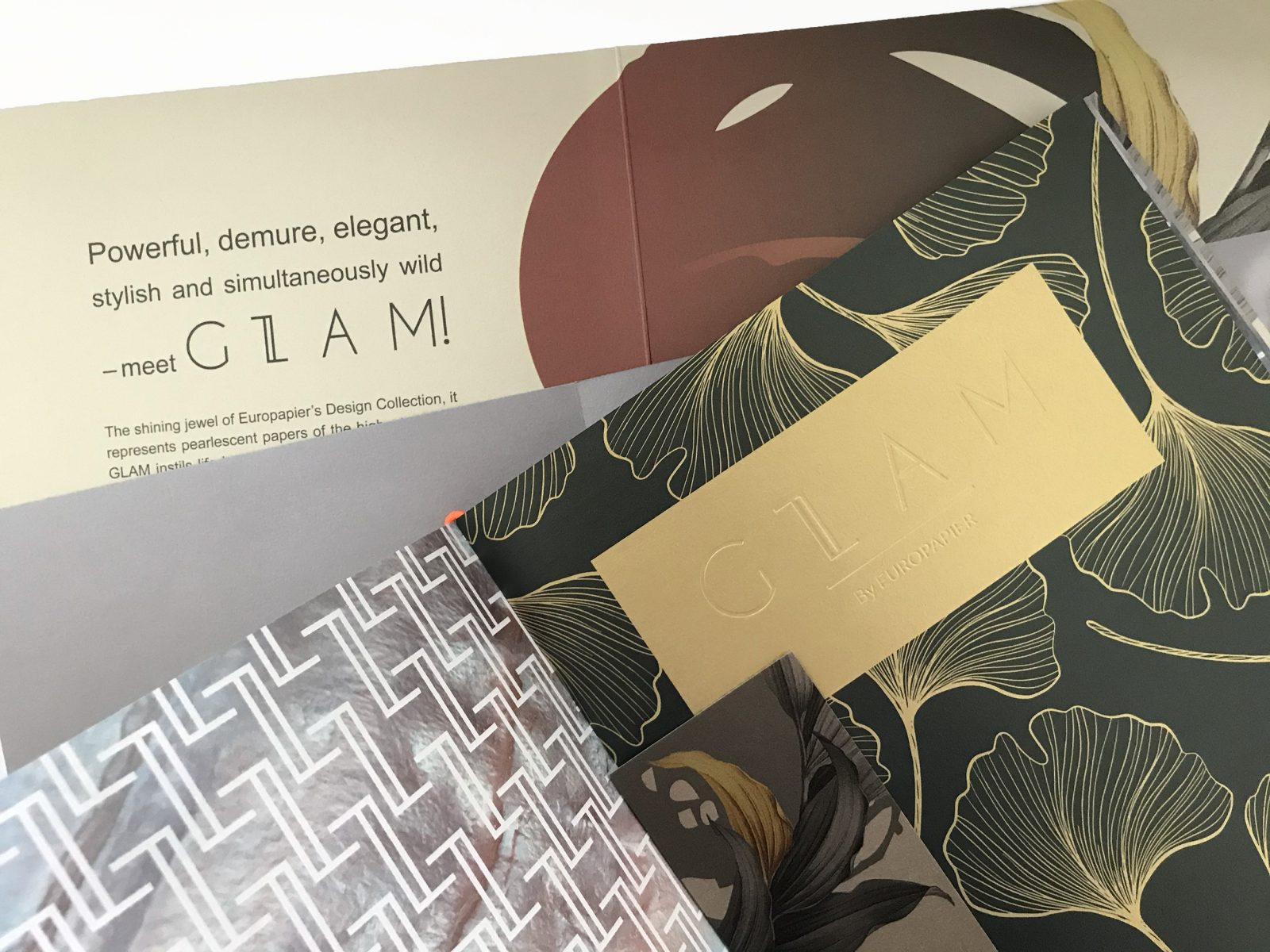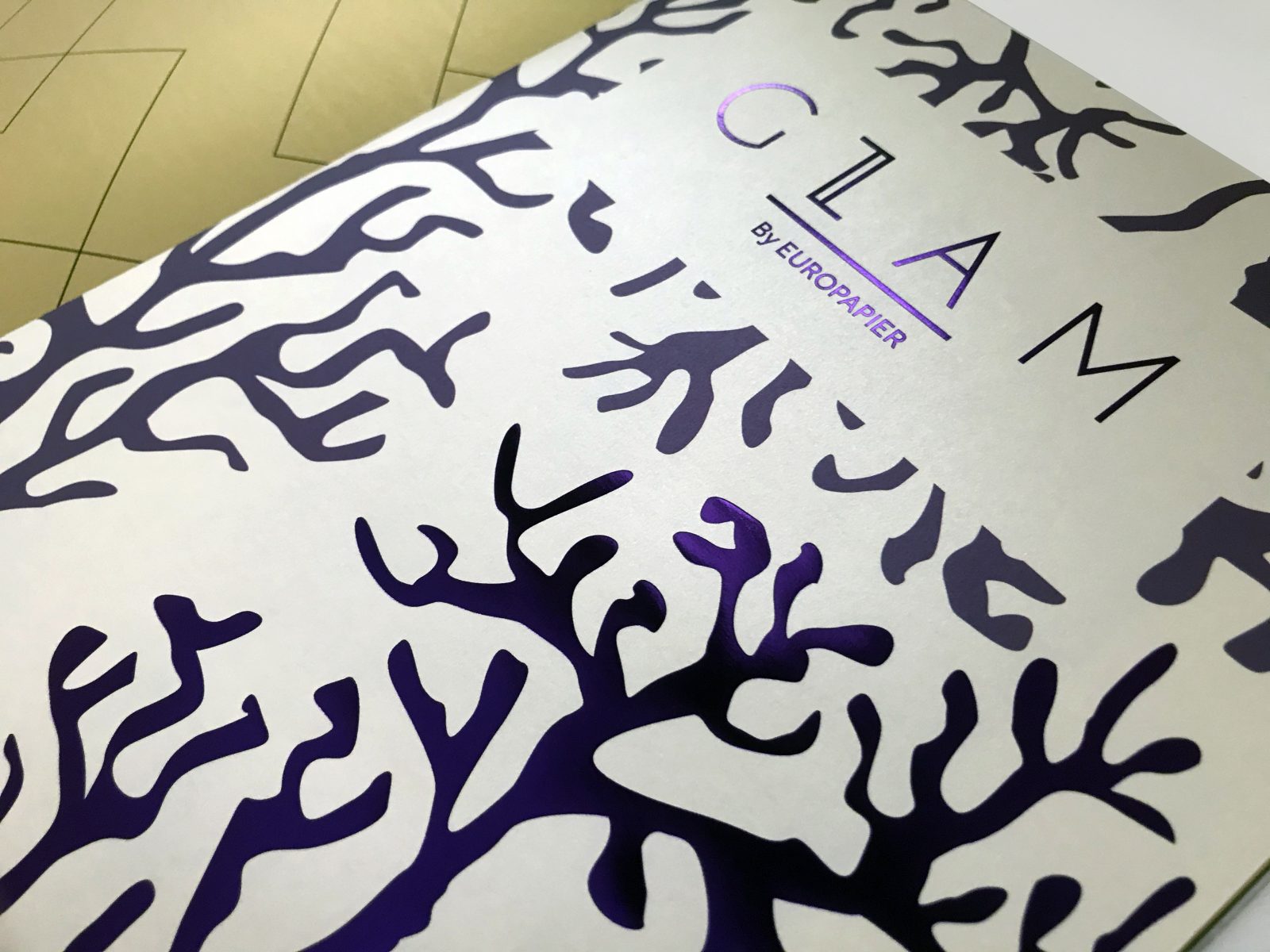 Coral pattern with violet hot foil depicted in some of the corals.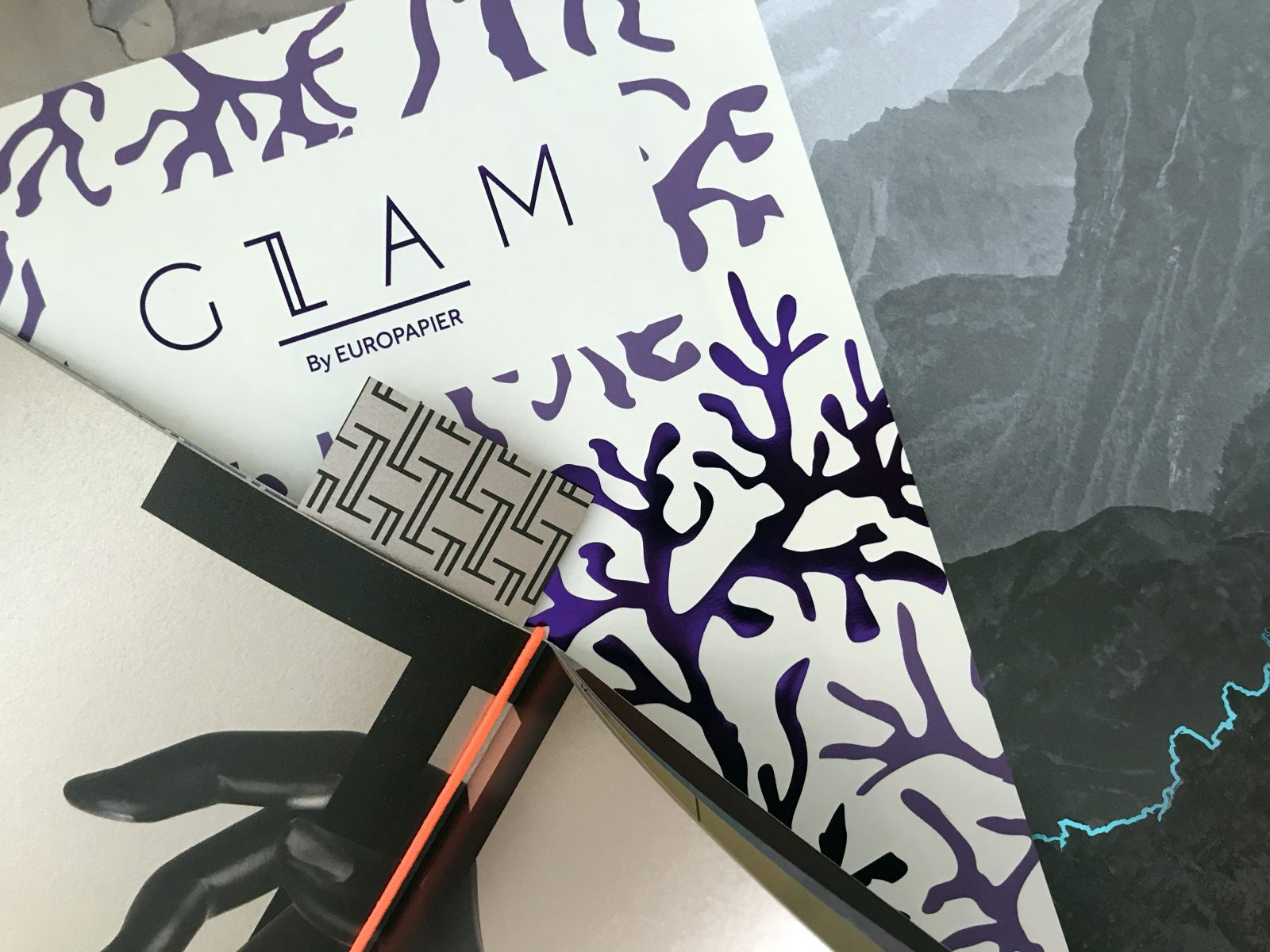 Artistic portrait of a dancer & Aquarelle pattern.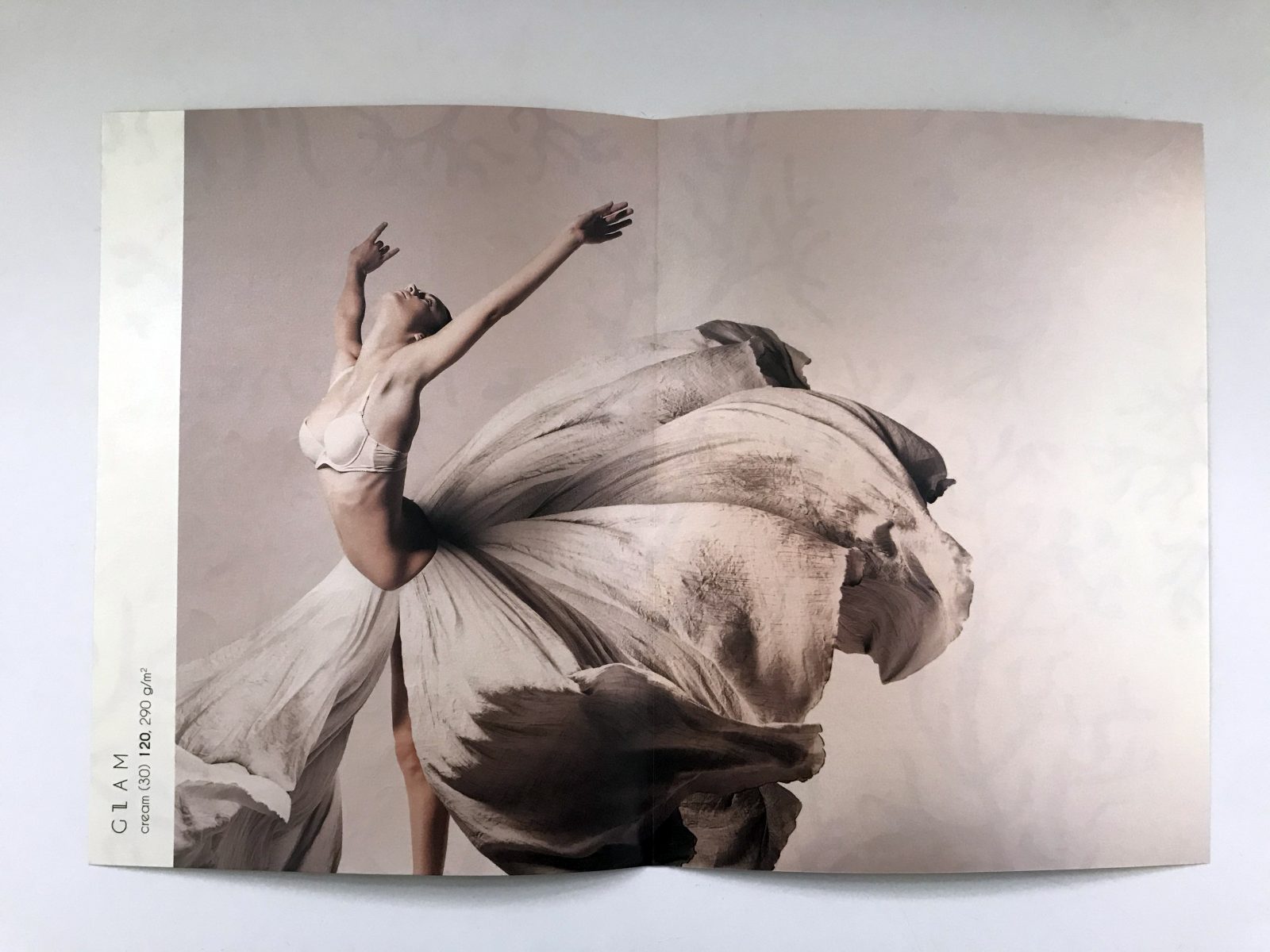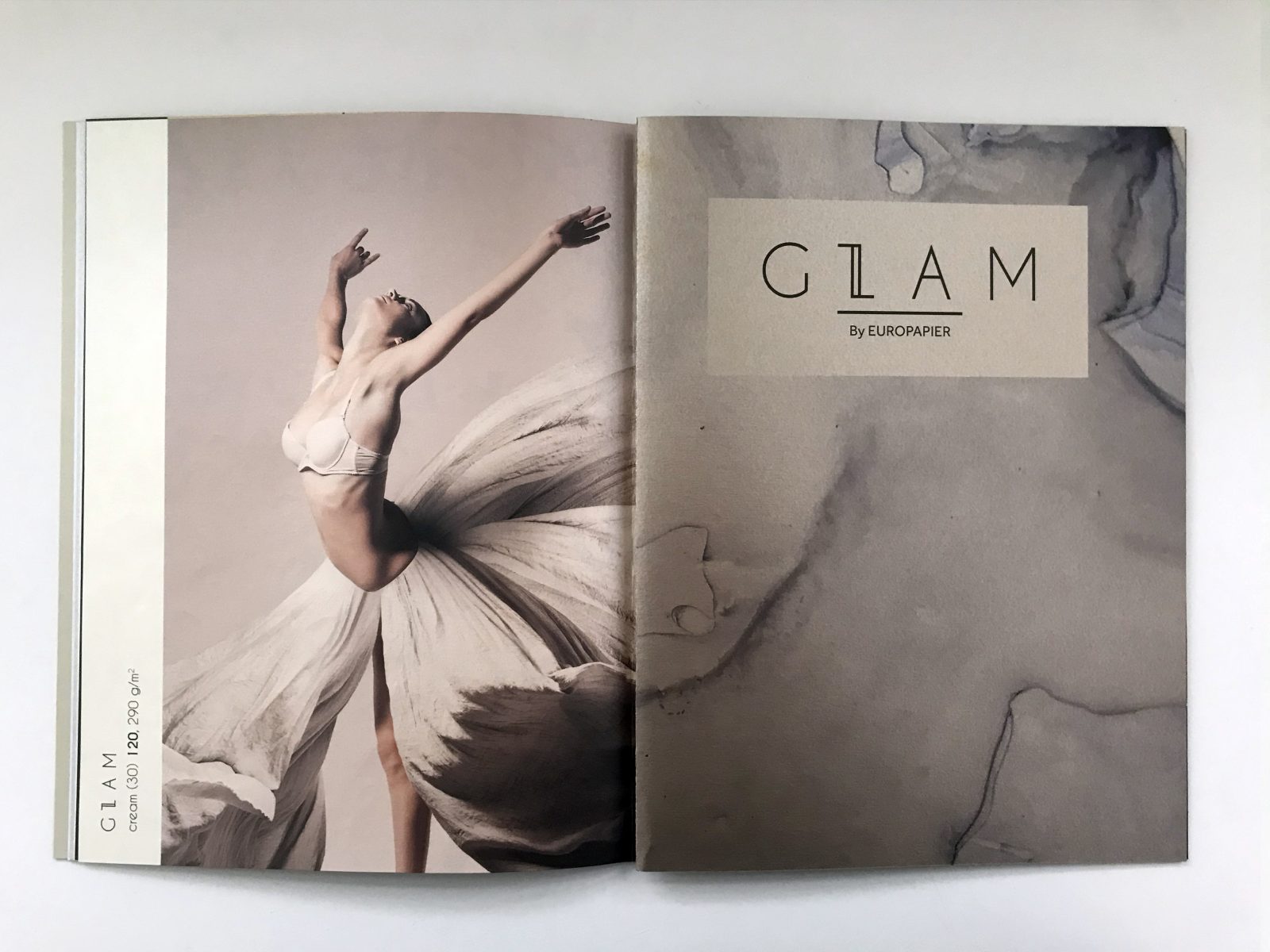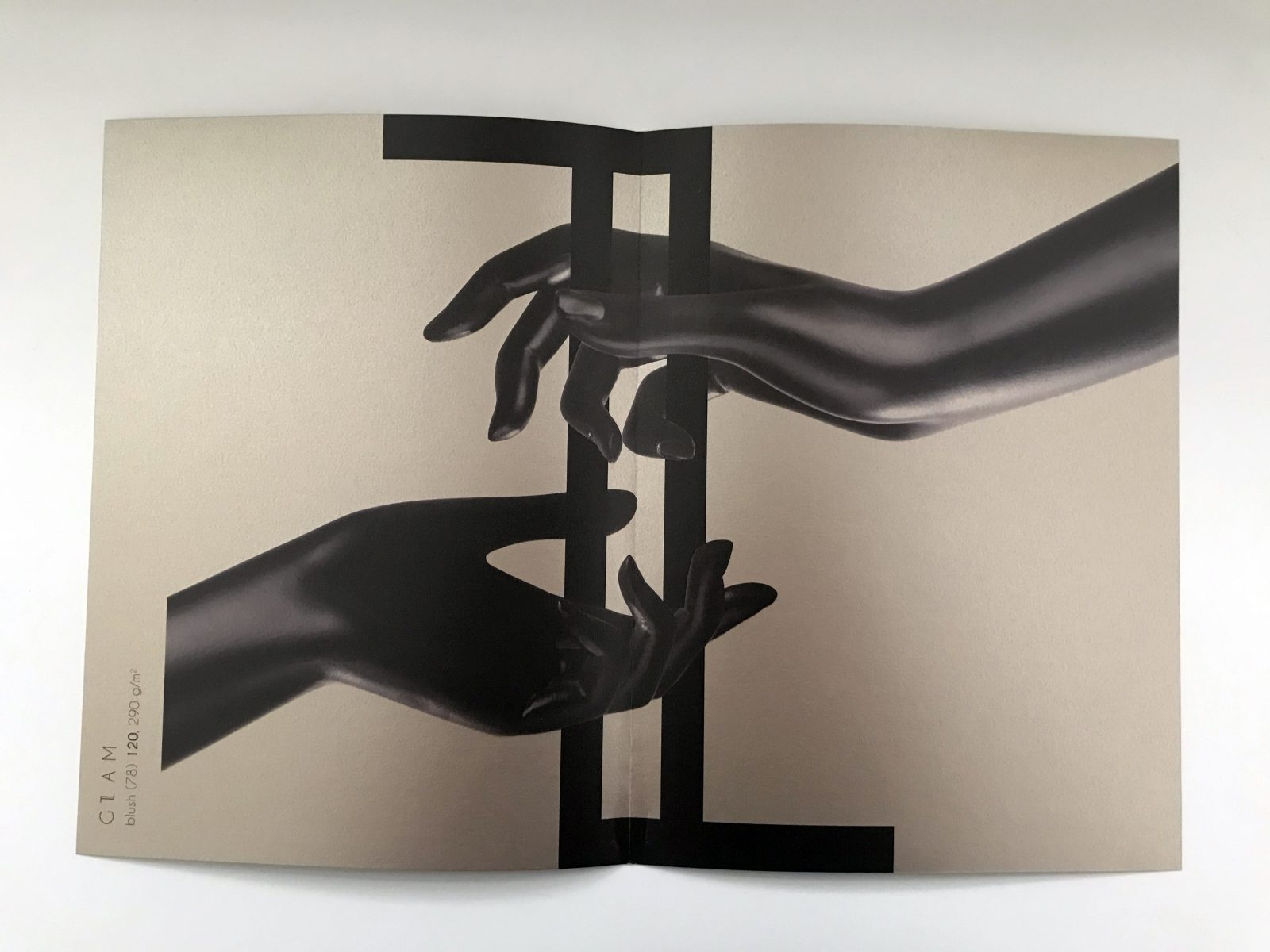 Artistic hand portrait intertwined with logo element.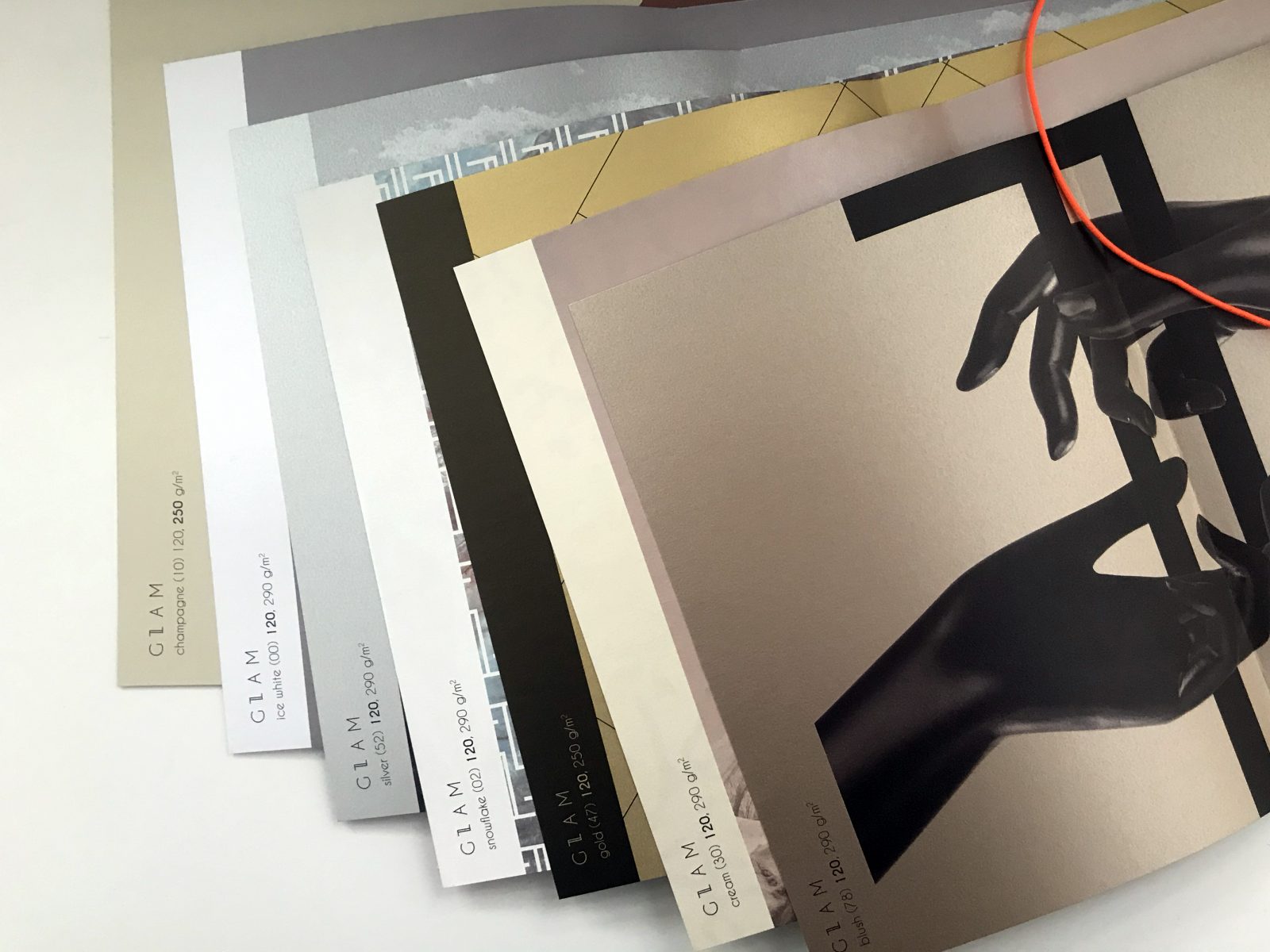 Regardless if depicting a portrait, a superb landscape, whether it mesmerizes through patterns or shows product pictures, the harmonious GLAM color range has an understated shimmering finish, so exquisite it catches the eye without being demanding.
Dazzled by GLAM? If you are eager to discover more, or receive your own brochure, please get in touch with the local Europapier representative from your country.