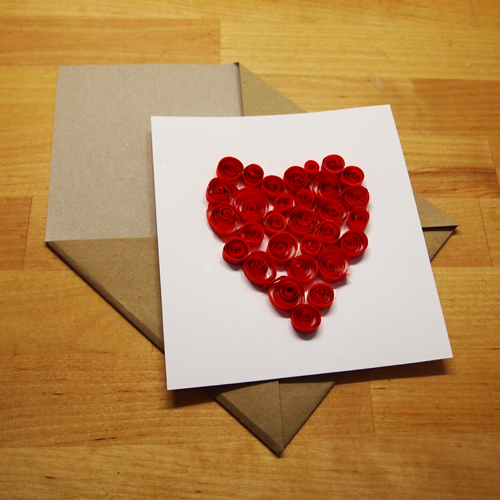 A cute and simple Valentine's card made with quilling (rolling) paper. It's a sweet and classic card for that special someone to give on the upcoming Valentine's Day, 14th of February. At the same time this card is the perfect D.I.Y. for someone thinking of trying out quilling, as it's very suitable for a beginner.
Basically all you need is the paper for the actual card, I used extra-white Twill embossed 240 g/m2 and the quilling paper in your chosen color. It helps to have a starters kit for quilling which includes the papers and the rolling-tool, but you can do it easily without them.
Here is what you need:
thick paper for the card – I used mine from Europapier.
quilling paper (or you can shred some paper yourself, just make sure it's max. 120 g/m2, because it needs to be very flexible)
rolling tool (you can also use your fingers, a pen or a needle)
liquid glue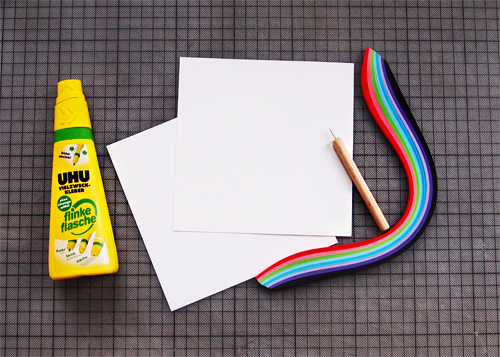 Step 1.
Cut the card in the size you want, mine was a square of 13cm x 13cm, so I was able to make an envelope for it from an A4 paper (SH Recycling brown/grey 120 g/m2). Draw a heart with a pencil which works as a guide line for placing the rolled papers. Make sure to use a pencil so you can erase the line later on if it doesn't get covered.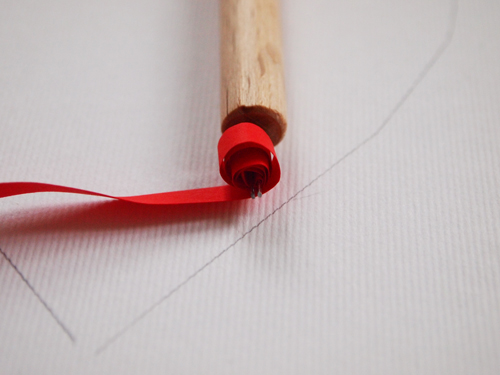 Step 2.
Quill as many rolls as you think you will need to cover the area of the heart. Make them in different sizes to have a more interesting look.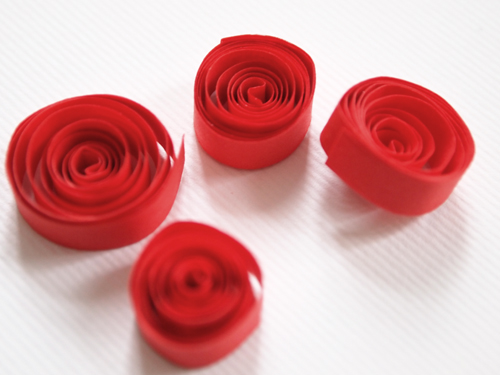 Step 3.
Spread glue all-over the area which needs to be covered with the paper rolls, and then simply arrange the rolls on the paper. Don't be shy with the glue, make sure the rolls will stay in place!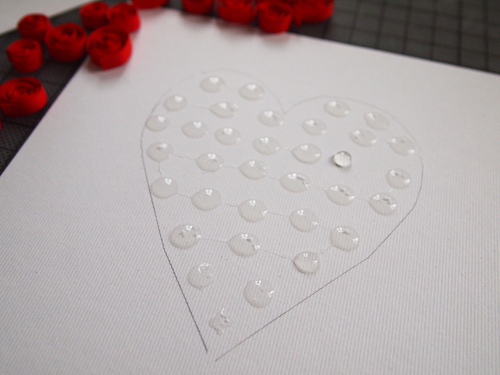 Step 4.
Give the card to a special someone and enjoy!
PS I will be posting more Valentine's D.I.Y.'s next week! Stay tuned!