What would a Valentine's Day be without some lovey-dovey heart filled hand made cards? Absolute nothing I say. This time I'm trying out something new: invisible art, making drawings with wax and bringing it to life with the touch of a paintbrush. The process is simple, supplies are minimal and the results are beautiful.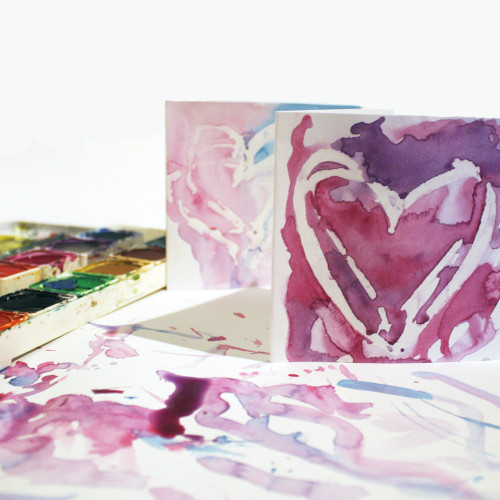 Making wax resist art is a great technique for any occasion but as Valentine's Day is coming up this saturday it's only fitting to create some cute little pink hearts. The idea is simple: oil and water don't mix. Therefore, when you draw a picture or write a message with a wax crayon and then brush a layer of watercolour paint over it, the wax repels the paint, causing it either to run off it or to form tiny beads on it. Leaving the waxed areas dry, and creating a beautiful pattern on the clean paper around it. It's as simple as it sounds!
What you'll need:
White watercolour paper or card stock, I recommend using high quality Munken Polar Rough in 300gsm, available at Europapier. A white wax grayon, watercolours and a brush.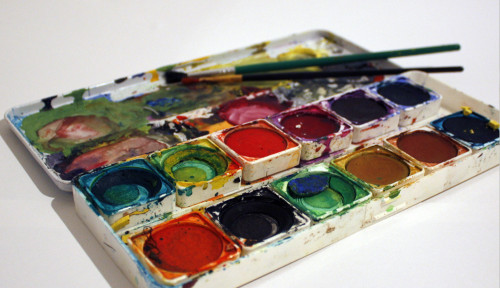 What you'll do:
1. Use the white crayon to draw hearts and write Valentine's messages on squares or rectangles shaped pieces of paper, what ever shape you wish to make the finished card. Poar some water into a bowl and start mixing those paints. You can use normal or liquid watercolours, textile colour mixed with water or food colouring which is the safest if doing this with small children.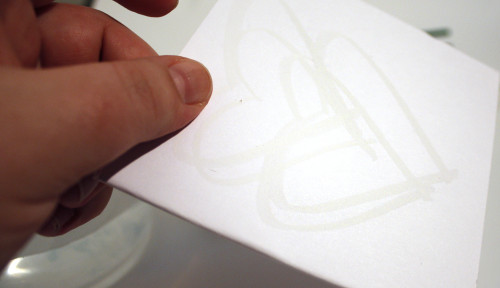 2. Brush the paint over the drawings and the beautiful images are revealed. You can be precise or as free with it as you wish. I went full expressionist just mixing pinks, purples and blues. Have fun with it, mix different colours, try patterns and don't be afraid to use water! Using too much of only colour it might block the wax and not give a nice finish.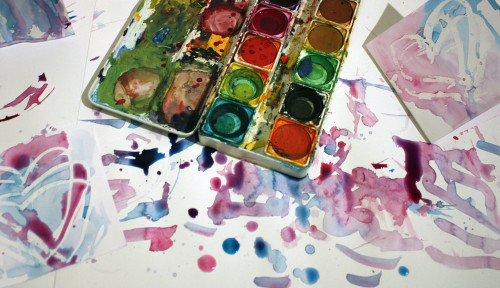 3. If there are large colour puddles left on the cards you can dry them with slightly tapping on it with a kitchen cloth. Place the half dry cards under some heavy weight (ie. book) to flatten them out. When dry add some hand written wishes for a special someone <3