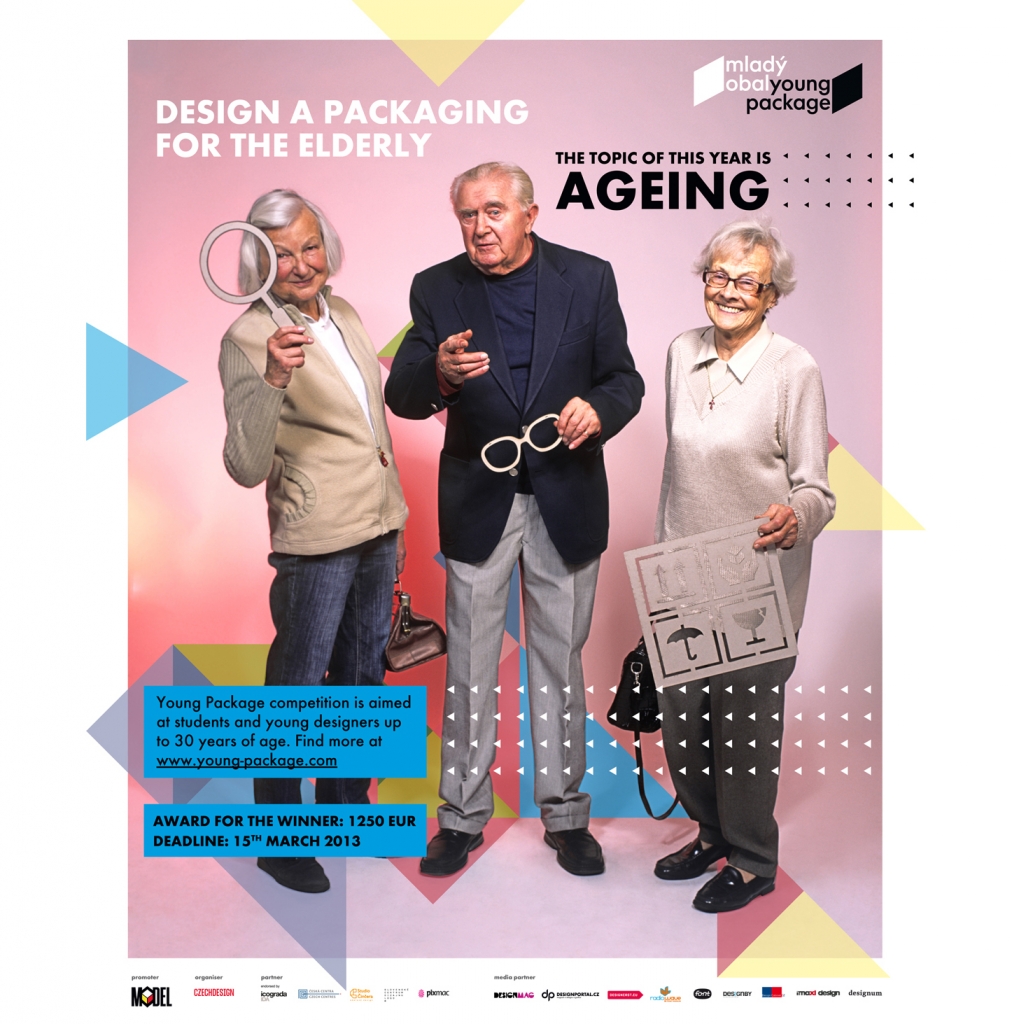 The 18th year of the Young Package competition presents only one category: AGEING. According to the WHO 605 million people over 60 live now on the Earth. Since 1980, their number has increased twice and by 2050 it should exceed 2 billion, which will represent 1/5 of the total planet population. At the same time, people over 80 will even quadruple. From the perspective of designers designing everyday objects, this  development represents a great challenge and responsibility.
The task of the competition is to design a packaging which will help seniors to overcome everyday difficulties and facilitate their path to full-fledged and active old age. The participants should be sensitive to the principle of equal design and should realize that the packaging design only for the elderly, to some extent, supports their exclusion from society. In this spirit they should suggest packaging that will help seniors, but at the same time serve to other age groups, too. The designers should also think about the use of appropriate colors, typography and of the proportionate size and materials.
The international Young Package competition is aimed at students and young designers up to 30 years of age from all over the world. The designs accepted in the competition are especially those made of a corrugated and smooth carton or other paper material, widely used in packaging design. The Young Package competition has been held annually since it was founded in 1996, and has continued, thanks to the initiative of the company Model Obaly. Since 2009 the competition has been organized by CZECHDESIGN.CZ.
The competition entries will be accepted in two groups: University students and young designers (up to 30 years-old), and high-school students. Also the awards granted for the winning entries are divided by these two groups. Prizes ranging from 1200€ to 120€. To enter the competition you must register at the Young Package competition website, and find out the exact registration instructions. The closing date for applications is on 15th of March 2013.
For more information, check www.young-package.com, and follow the competition on facebook, at www.facebook.com/young.package
PS Check their facebook photo album – the Making of the Young Package Poster, cutest photos ever!