The world is full of creativity and inspiration if you simply know where to look. Instagram has become an important channel for creatives to share their work and build communities of like-minded people. Among the millions of users, there's an unbelievable amount of creatives, designers, artists, and studios to discover from all around the world.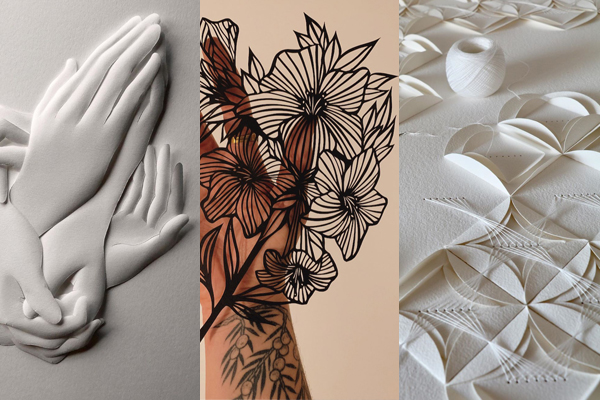 Instagram offers a great platform for paper artists around the world to share their work, and connect with others
We share daily design and paper inspiration at our @designandpaper profile, where you can discover something new and exciting every day. Ranging from innovative paper packaging to contemporary hand lettering and mind-blowingly creative paper art, and more – you can enjoy all topics connected to our favorite medium: paper.
One of our favorite pastimes is diving deep into the explore pages of #paperart and #paperartist, discovering new work by creatives from different backgrounds, styles, and techniques. In the hopes for you to find new paper artists and creatives to love and learn from, as well as for us to do our tiny part in shining light on the amazing paper art community that is thriving on Instagram, we've curated a list of sixty-four brilliant paper artists to follow on Instagram, in no particular order. In these troubling times, the feeling of community and unity should be cherished and passed forward, and sometimes a simple like or follow can make someone's day, so make sure to click your way over to your favorite paper artists' profile (@name) for more inspiration!
A curated list of incredibly talented paper artist to follow on Instagram, for your inspiration, and bring a smile on your face. Hope you can discover new paper artists and creatives to love and learn from. 
We very much appreciate every creative and studio who tags us or sends us their work, so if you are a paper artist or know someone that you feel like is missing from the list – comment below or slide into our DMs. There's always a good chance you'll find your work in our next Who to Follow on Instagram article.
Check out the first part of our new Follow on Instagram series: 46 Inspiring Female Illustrators to Follow on Instagram.