Thousands of books were shown at the recently held Frankfurt Book Fair 2018. And as books continue to accompany our lives even if the world has turned over the past years to a digital world, have you ever thought of how a book is actually made? Or wondered how interesting, or challenging, it mind be to do yourself? Now you can find out. 
Anna Frey is a Viennese graphic designer who's loved books since she was a child. She describes them as doors to other worlds where she could always discover something new – let her imagination run wild. The way envelopes, notebooks, and books were made always fascinated her. Now, in her latest project: a book titled Bücher binden (Binding books in eng.) she declares her love for the bound book, with a goal to protect the bookbinding craft from disappearing into oblivion, while bringing book lovers of all ages together.
Originally designed as her graduation project, the Bücher binder book is also Frey's personal heart project which she aims to realize now, with the help of crowdfunding. Designed for anyone with an affinity for paper and DIY, the book teaches you how to bind a notebook, a calendar, and even a hard-cover photo book – no matter whether you're a beginner or already advanced. The skillfully illustrated step-by-step instructions take you through the whole process, explaining everything you need to know from materials, tools, and techniques to tips and tricks. It even has a chapter on paper, which we at Design&Paper always appreciate. Bücher binder is realized out of Munken Pure Rough, 120 gsm, which is exclusively available at Europapier.
Binding a book is a beautiful, almost meditative craft and the variety of bindings and techniques on show in the book gives an incredible range of design options. If your interest is intrigued, click over to the crowdfunding page and consider pledging for it (ends 30.11.2018). There are amazing rewards, including a copy of the book.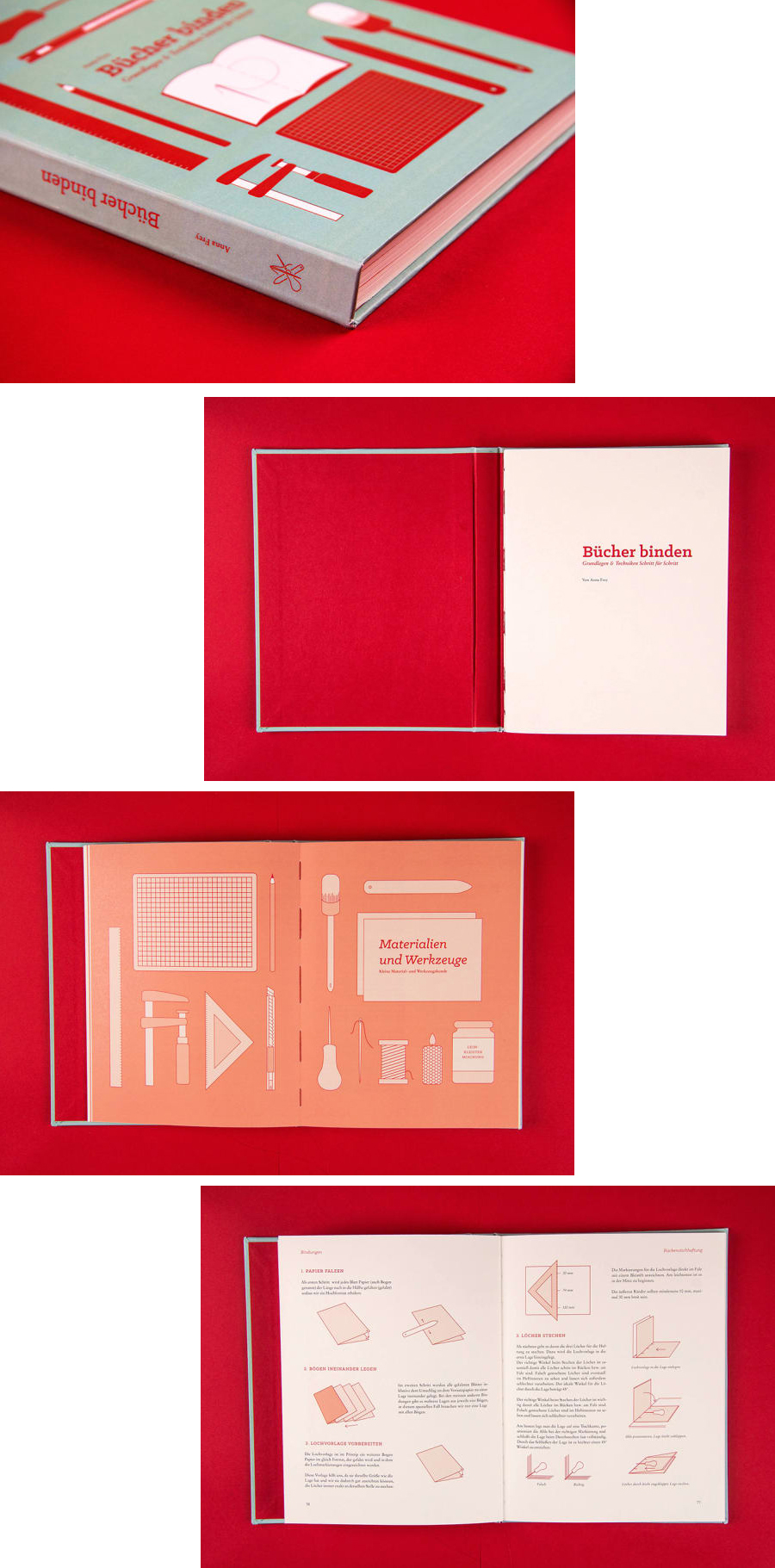 Images © Anna Frey