Carina Lindmeier is a freelance illustrator from Linz, Austria, specializing in digital illustration, with a figurative, contemporary style. Her handmade digital aesthetic features layers of real-life textures, vibrant patterns, bold but harmonious color schemes, and subtle imperfections. Lindmeier's passion for female empowerment is evident in her larger-than-life illustrations depicting a modern woman's lifestyle and everyday life.
Lindmeier's vastly impressive portfolio is full of works featuring independent women with uplifting messages, as well as fun lifestyle and still-life pieces, and numerous works inspired by food and culinary delights that make your mouth water. The illustrator's uniquely bold style includes dashes, dots, lines, and curves that give her work a certain feel of dynamic energy and movement, reminiscent of street photography or TV cartoons. Recently she illustrated a project by photographer and filmmaker Sophia Emmerich called Queer Food Stories which explores and celebrates queer-owned culinary spaces in New York. The project was created during a live stream for Adobe Live – you can watch the whole process here.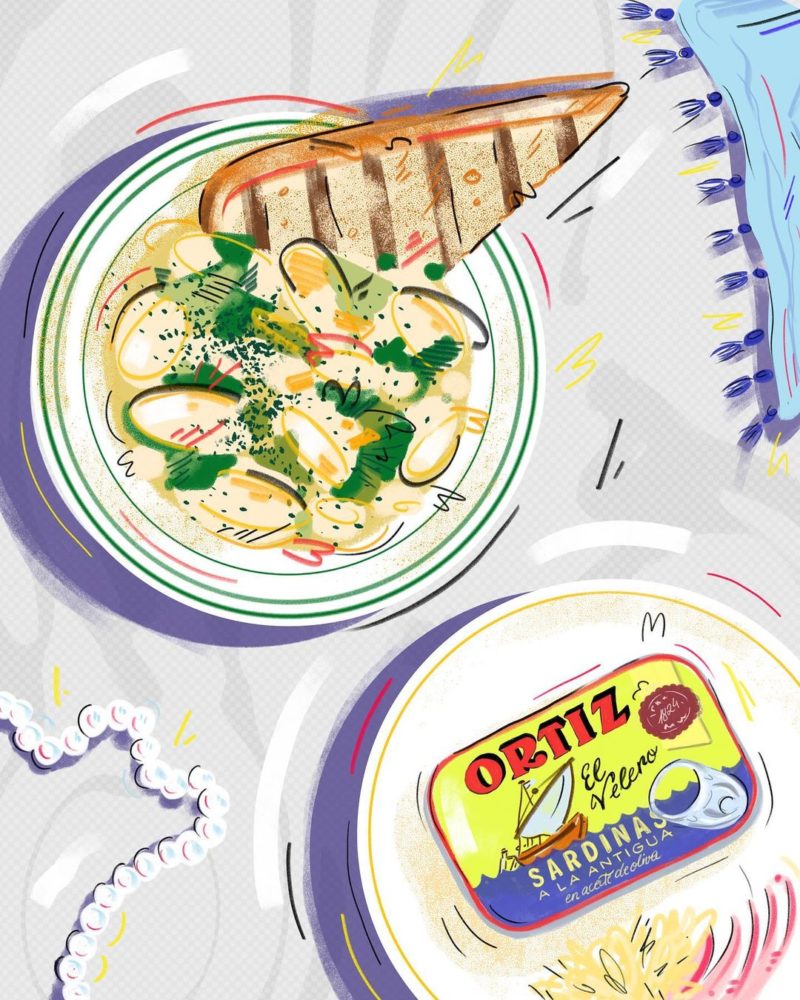 "When you're curious, and you're excited about what you do, then every project is a new mission or opportunity to learn something new and grow.
Understanding the importance and value of a community, Carina Lindmeier is an active member of the creative scene in Austria
Lindmeier works with clients across borders and has experience working with household name brands such as Adobe, Red Bull, and Refinery29. Having come known for her playful and dynamic work, brands trust her skill to create compelling artworks that help bring advertisements and campaigns alive. Lindmeier's eye-catching style has developed over the years, and she credits some of this to social media, where she has found a community of fellow creatives. "It's great to find a community that offers you feedback and tips and helps you evolve every day." (Creative Boom) Below you can enjoy some of our favorite works by the creative, especially highlighting Lindmeier's work on social justice and food!
Lindmeier is also a qualified graphic designer, and she teaches illustration and design at the HTL1 Bau und Design Linz. As an active member of the creative scene in Austria, Lindmeier is part of AOI, IllustrationLadies, Lohnzeichnergilde OÖ, Women Who Draw – an open directory of female illustrators, Design Austria and Backlab Collective. You can follow the illustrator's works on Instagram or make a professional connection on LinkedIn.