Christmas is just around the corner, we are already counting down the days and starting the end-of-year preparations. Towns and cities all around us are changing their appearance into a wintery wonderland, holiday decorations and twinkle lights are popping up everywhere and delighting residents. If you are a business owner, or part of a marketing department looking for some inspiration for your upcoming Christmas campaigns, YUPO® products are here to lend a helping hand.
YUPOTako® – previously mentioned here – is an ingenious, self-adhesive product whose name originates from the Japanese word "tako" which means octopus. Thanks to the micro-suction structure, the material sticks on smooth surfaces without any glue – meaning no more trouble with glue residues. It can be used and reused – and its backside can be washed with water and reapplied – easy and painless. The application of YUPOTako® is uncomplicated, you don't need any specialist installation – meaning any shop employee can easily apply the campaign materials – and re-stick them in case they are not straight.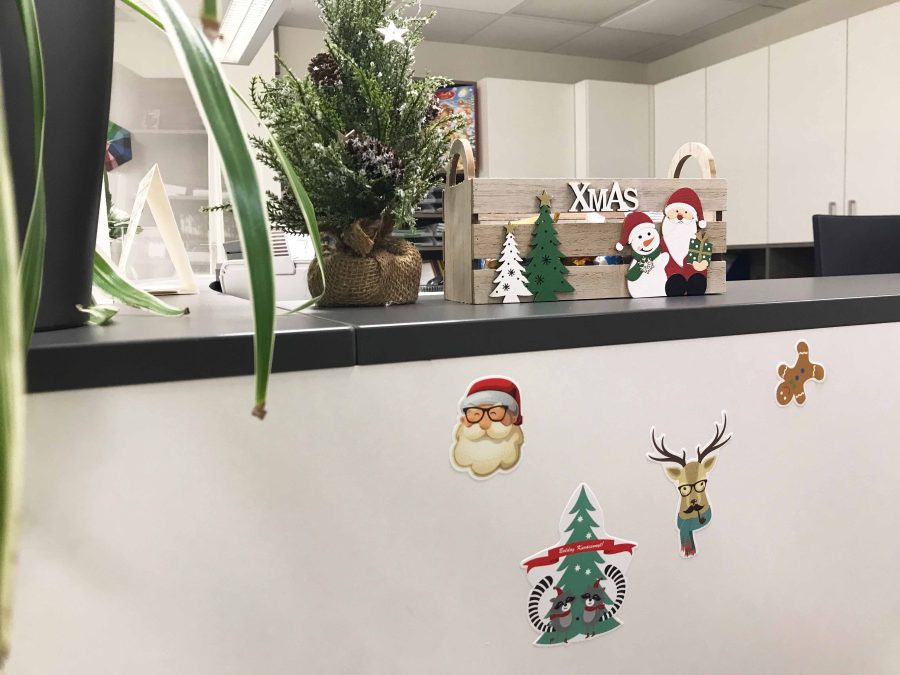 No professional staff is needed to decorate areas:  it can be applied by every employee because it is so easy to handle
YUPOTako® is recommended for indoor campaigns, whereas it's brother YUPOTako® Outdoor combines the advantages of the classic YUPOTako® with additional water and weather resistance for extended durability under outdoor conditions.
YUPOTako® can be printed in sheet-fed offset, screen print and there is a variant for laser printing as well (YUPOTako® – Laser), as well as for UV offset, UV screen print, UV digital, HP Indigo (YUPOTako® – Flex). YUPOTako® Outdoor can be printed in UV inkjet, UV offset & HP Indigo.
Both YUPOTako® & YUPOJelly® use no glue and can be mounted and removed in a glance – leaving no sticky residue, stripes or glue dots even after long periods of use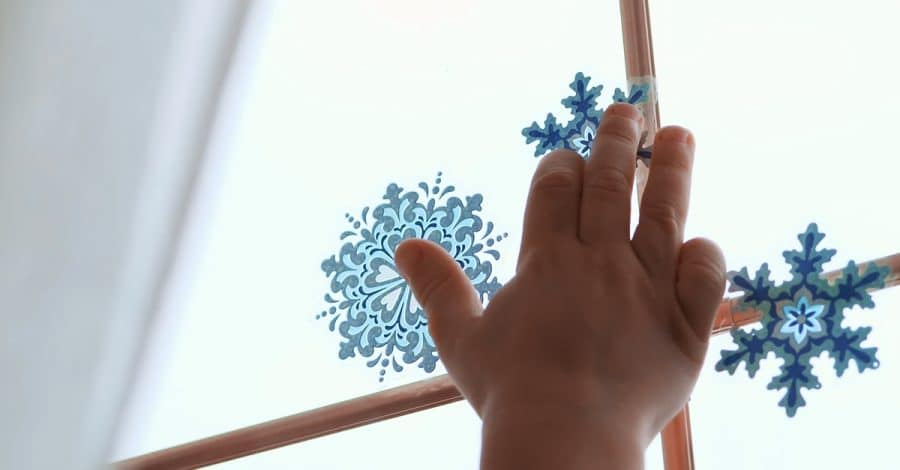 If you are looking for a material with transparent edges, YUPOJelly®is the clear solution which works well especially for window stickers. Similar to the YUPOTako® family, it uses no glue and can be mounted and removed in a glance – leaving no sticky residue, stripes or glue dots even after long periods of use. YUPOJelly® can be printed with all common printing technologies as UV-Silk-Screen, UV-Offset, UV-Inkjet and Latex-Inkjet.
Give your shop windows, store front, shelves, reception area or fitting rooms a holiday makeover! The designs options are limitless, not to mention both YUPOTako® and YUPOJelly® offer superb printing results in high-quality, which will dazzle your customers and anyone walking-by will experience that warm-cozy holiday feeling, compelling them to take a closer look.
Looking for further information on YUPOTako® or YUPOJelly®? Contact our Design Papers specialists from your local area, from Europapier Group.