The Bulgarian Academy of Sciences (BAS) was established in 1869 and is one of the biggest and most renowned scientific institutions in East Europe. A company, distributing their innovative cosmetics products, called NOVA Cosmetics, tasked graphic designer and illustrator Natali Kalpakova to create the packaging and branding concept for their latest series of revolutionary anti-age creams called Avrora, after the Goddess of Beauty in Ancient Greece.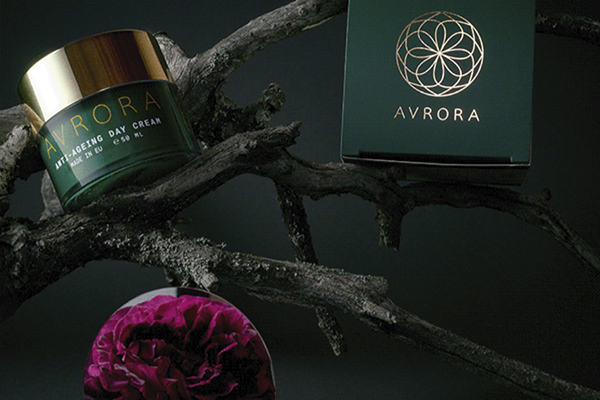 Elegantly luxurious packaging and branding that speaks to an audience of women of forty
The aim was to create a visual identity and packaging design for Avrora anti-aging day and eye cream, that would speak to the target audience of women over the age of 40, that desire to take care of their skin, prevent the first signs of aging with natural, yet powerful ingredients.
Avrora's geometric line-drawn logo represents the metaphor of blossoming
Natali Kalpakova designed a geometric line-drawn logo that represents the metaphor of blossoming. Flowers bloom more and more beautiful each year through care and love, and so do women, Kalpakova explains. The custom icons used in the concept are made with the same gentle line art and combine organic and geometrical shapes to show the natural origin of the products, as well as the scientific method of their combination. The principle of the combination of naturality and scientific approach is also the reason for the typographic choice and structured layout. The overall concept feels natural, elegant, luxurious, and trustworthy